• September 3rd, 2021 •
Copyright ©  Devon Shanor Photography | All rights reserved
I was so excited to photograph Malorie and Xavior. I have known Malorie for years and was SO EXCITED to find out she was pregnant. But she had recently moved across the country so I didn't think I'd be able to photograph her maternity portraits. But… on a trip home for her baby shower we were able to fit in her session.
She was GLOWING for her session at First Landing State Park. It was HOT but the love between them and the gorgeous Virginia Beach weather helped me to create these amazing portraits. It was almost impossible to narrow down to our favorites from heir session!
I cannot wait to meet her little one in November when she comes back to visit. Stay tuned for more portraits then!

• March 10th, 2021 •
Copyright ©  Devon Shanor Photography | All rights reserved
Portraits are supposed to be fun! Posing and staging is only half of it! Personally, Candids are my favorite! One of my favorite things about Devon is her ability to make any session fun. It doesn't matter if it's a tantrum, nervous mom getting her first boudoir shoot since kiddos, a Dad that "really hates getting his picture taken" or that senior that is only doing portraits to appease Mom and Dad… It's a fun experience here at DSP!
Here are some of our favorite candids that we absolutely love!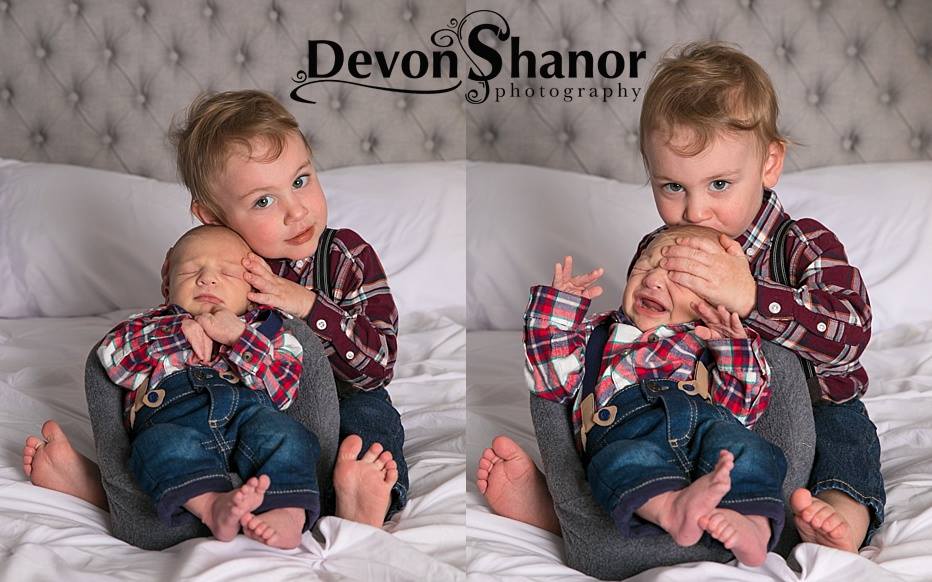 "I love my baby brother!!!!… Sooooooooo much!"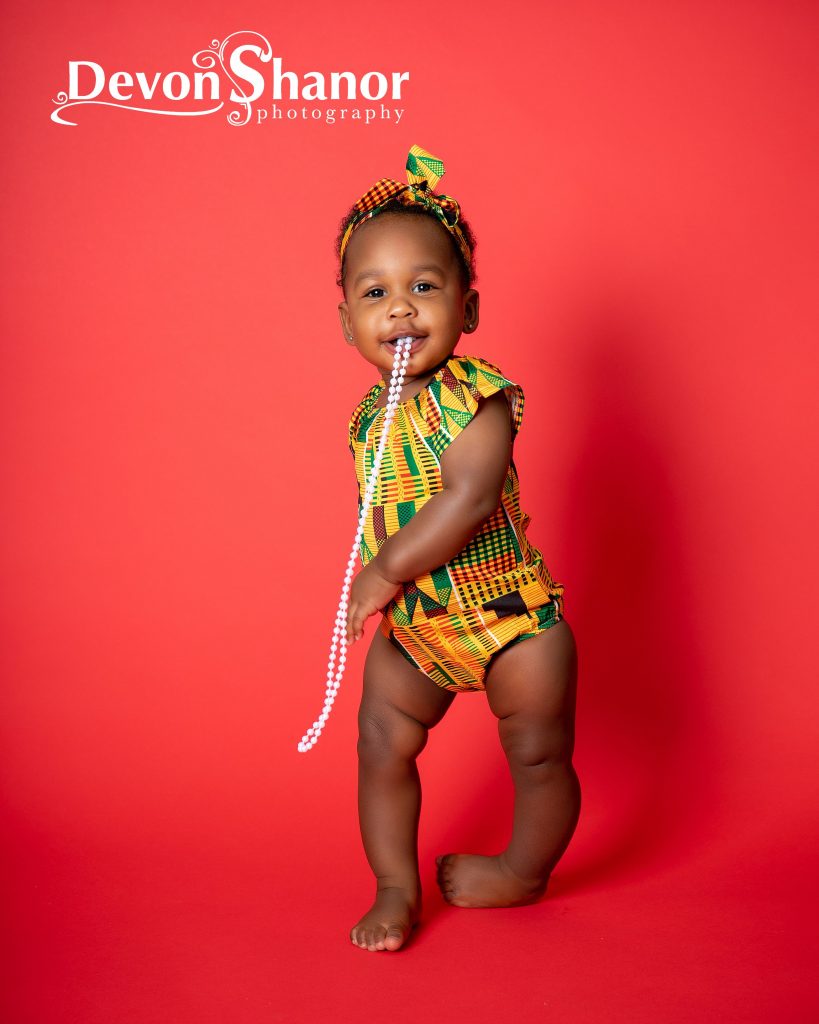 "Don't mind me… just struttin' my stuff with the newest fad… Wear necklaces around our teeth!"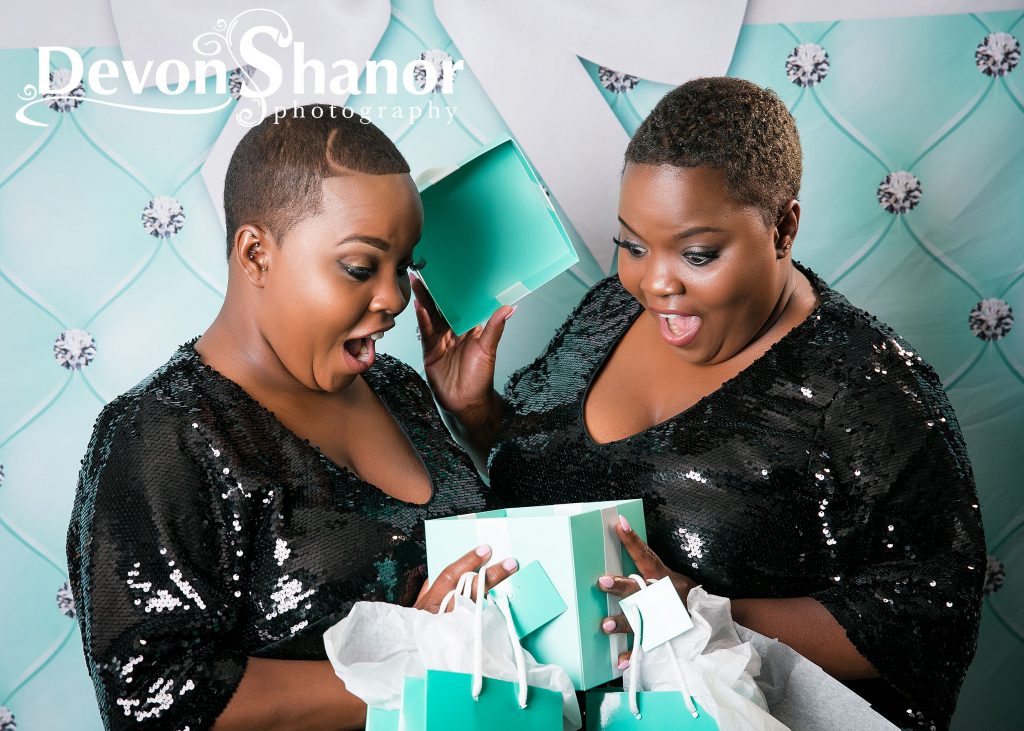 HAPPY BIRTHDAY TO THE BEAUTIFUL MATTHEWS SISTERS!!!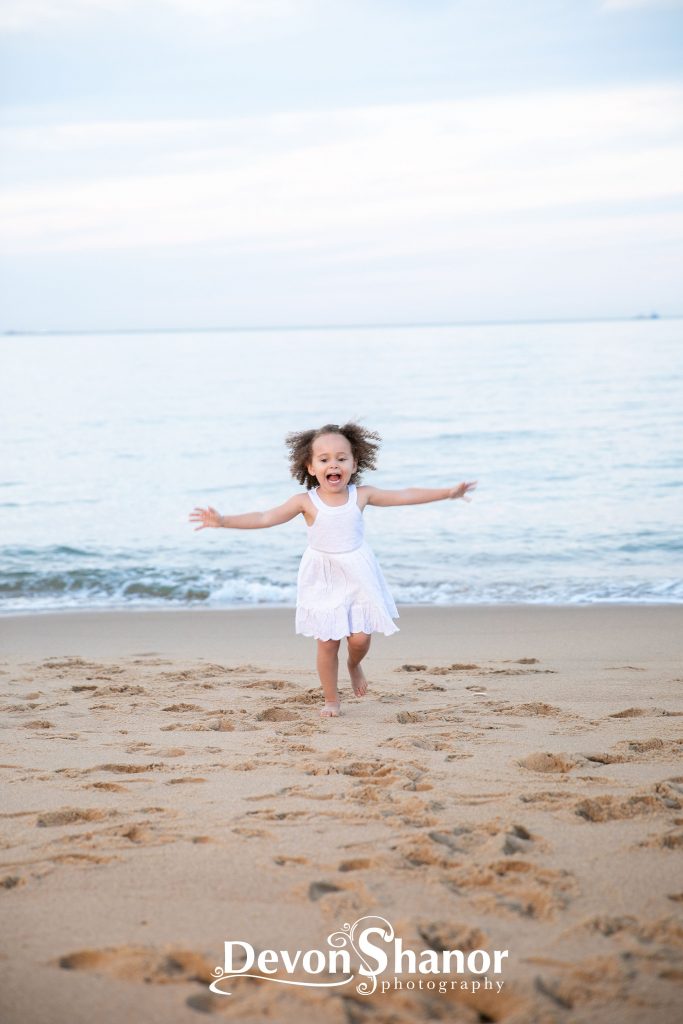 "Nothing like a cold ocean touching your toes to make you run like the wind!"
Keep checking back for more candids on the blog!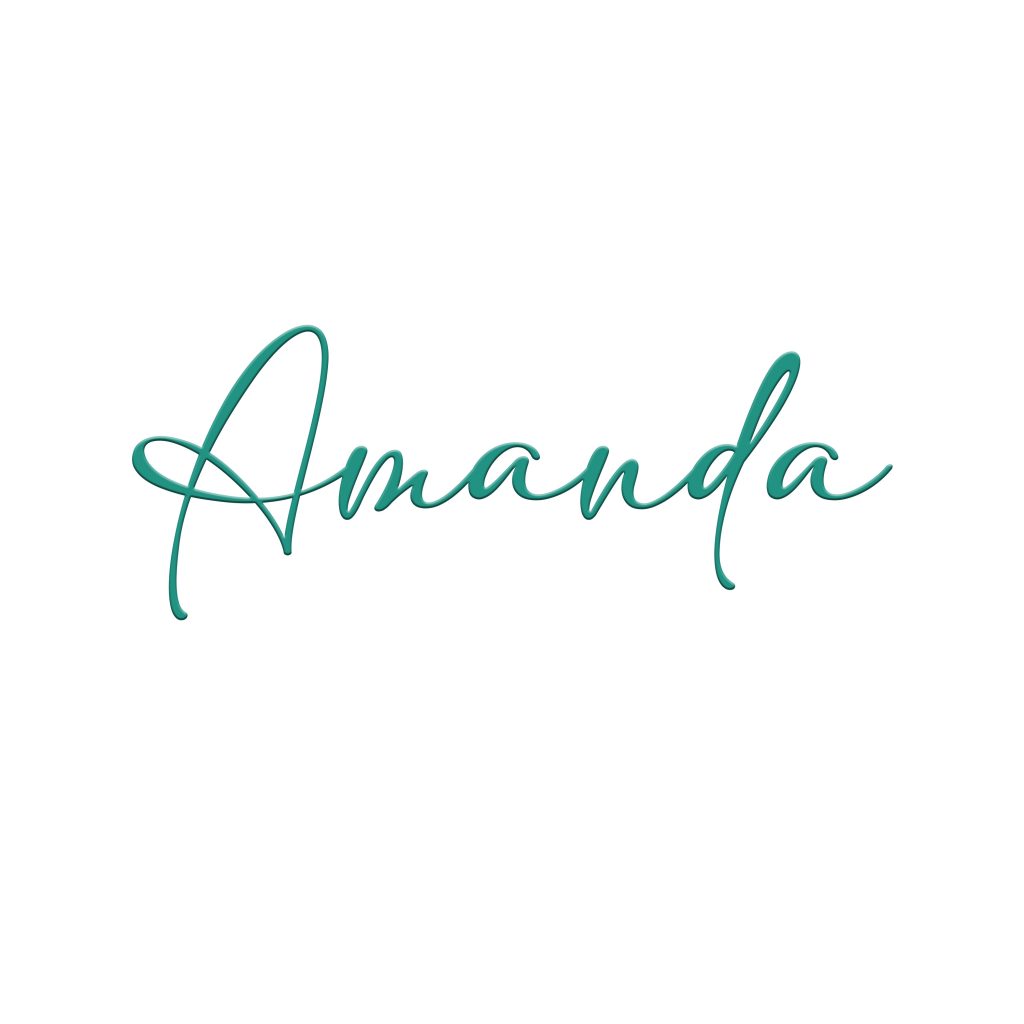 • March 1st, 2021 •
Copyright ©  Devon Shanor Photography | All rights reserved
We are so honored to be a part of our clients life changing moments! Graduating from High school, moving into a new home, having babies, celebrating anniversaries and life milestones, etc. Often when you have a life changing moment, your friends and family would like to bless you with gifts.
So… we decided to start offering a GIFT REGISTRY! Similar to how you register at Target or Bed Bath and Beyond, you can give your family and friends a link to purchase products or gift certificates from Devon Shanor Photography to be used when you purchase your images.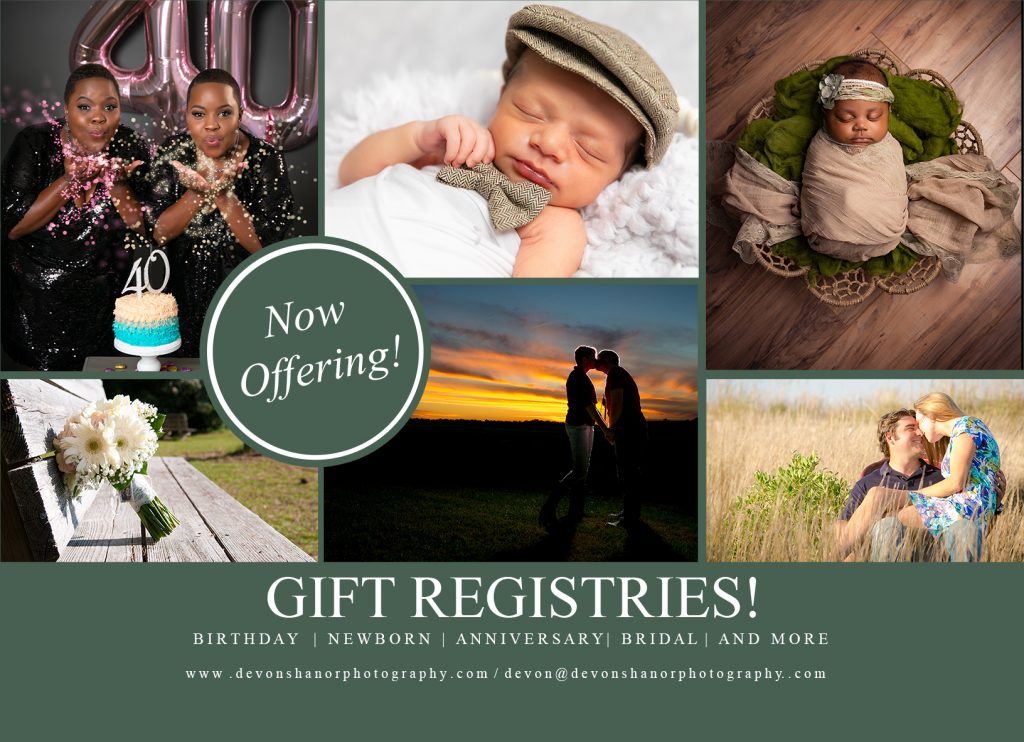 We are so excited to be offering this. Over the years so many clients have asked me if I would offer something like this so and we have finally found a way to do so!
So, for the next big milestone you are celebrating, don't forget to ask about our gift registry and how you can take advantage!!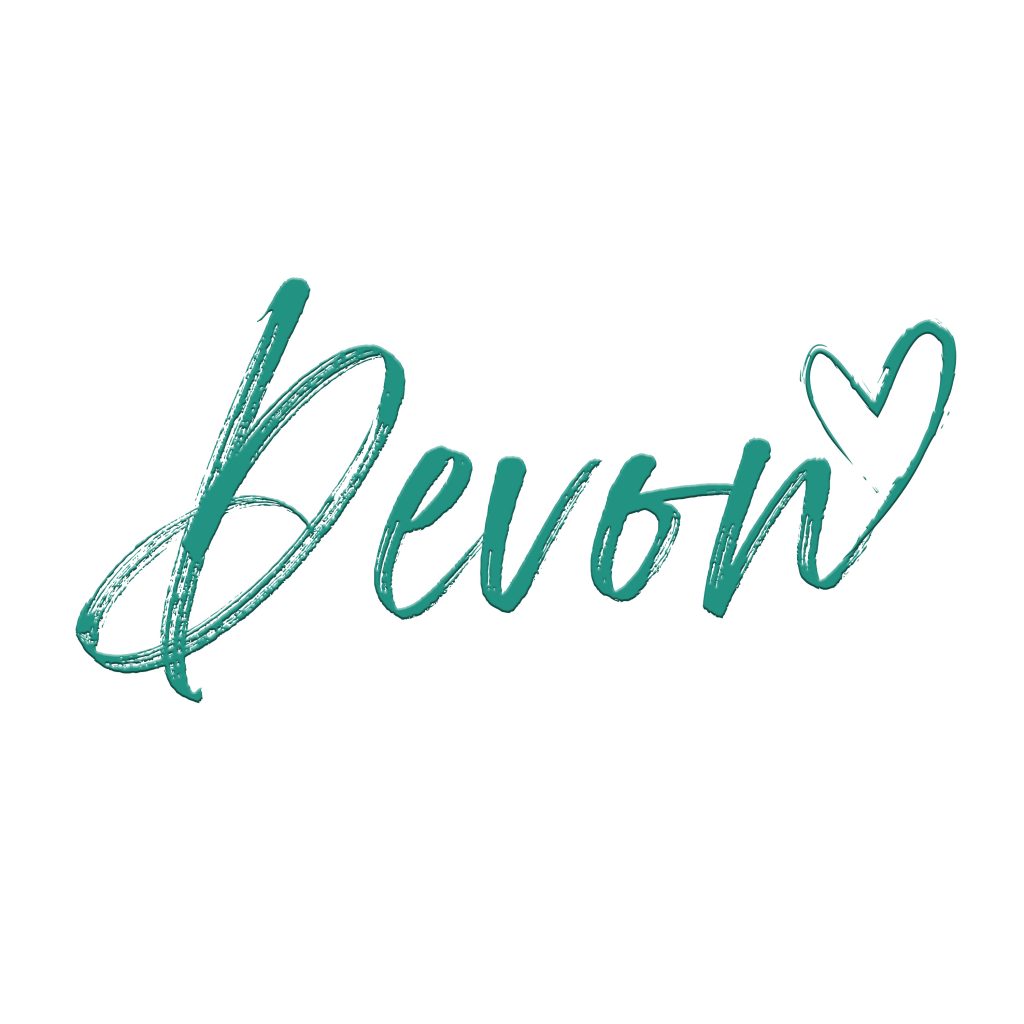 • January 13th, 2021 •
Copyright ©  Devon Shanor Photography | All rights reserved
Oh, how this adorable little cutie stole our hearts!! She wasn't quite a newborn, closer to two months old, but she rocked her session anyway! She loved being wrapped but let us get some adorable little "nakie" pictures too. And mom wasn't planning on being in pictures but so glad we convinced her because, can this adorable mom and me picture get any cuter?

• January 13th, 2021 •
Copyright ©  Devon Shanor Photography | All rights reserved
A few months ago I was so excited to learn I was nominated and won a top spot in the Best Newborn Photographers in Virginia Beach through Expertise, a site dedicated to "Locating & Verifying The Best Local Experts For The Job."
Over 160 newborn photographers were reviewed and I earned a spot in the top 15! I didn't ask for votes or even know I was being reviewed for this spot. It's so exciting and rewarding to see my work being noticed and appreciated!
Go take a look and thanks again for always supporting this business I love so much! Go ME!!!
https://www.expertise.com/va/virginia-beach/newborn-photography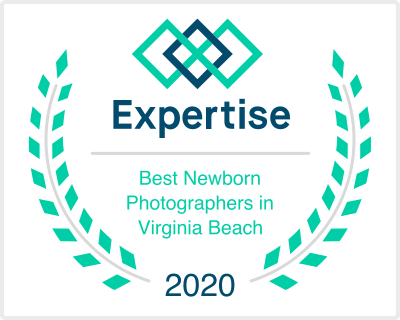 • September 25th, 2020 •
Copyright ©  Devon Shanor Photography | All rights reserved
The Reynolds had some exciting news and called me to help them celebrate!! Their girls Maia and Taelor were turning one AND they were finally getting adopted!! (We shot this session last year but we weren't able to share them just yet as they were in the foster care system.) These beautiful girls had a difficult start to their story but have found their forever home with an AMAZING new family with a great new mom and dad and LOTS of big brothers and sisters (they are joining six other siblings!)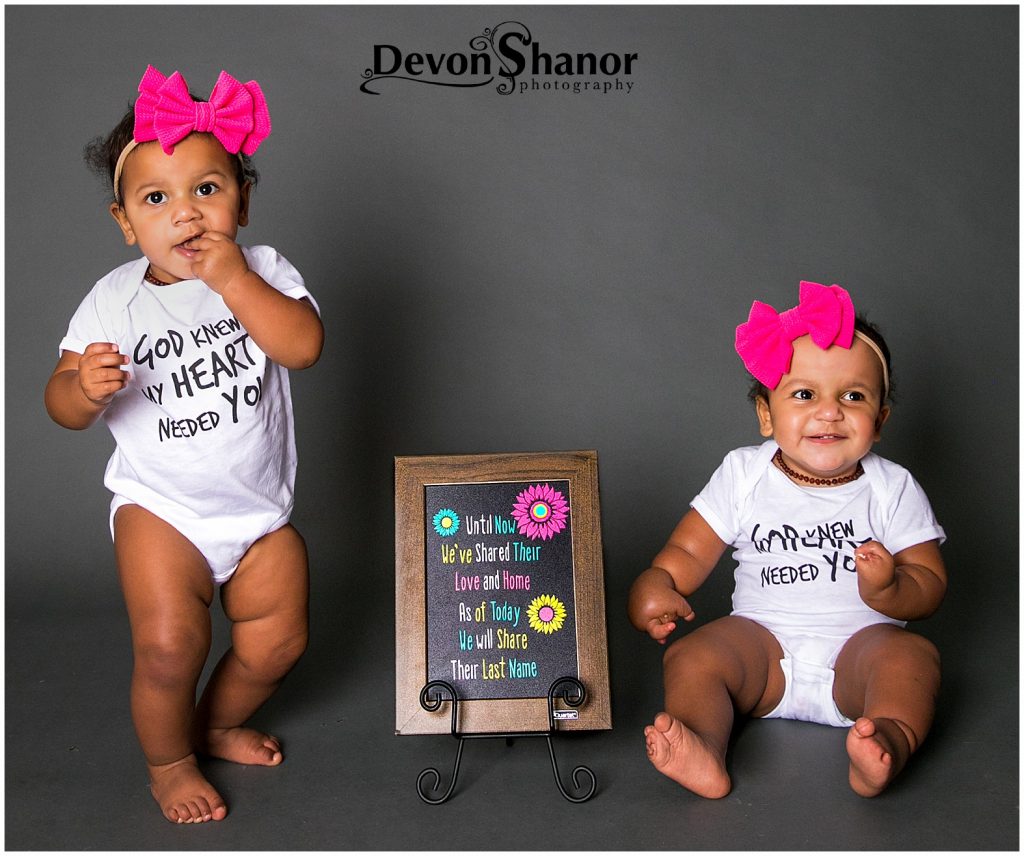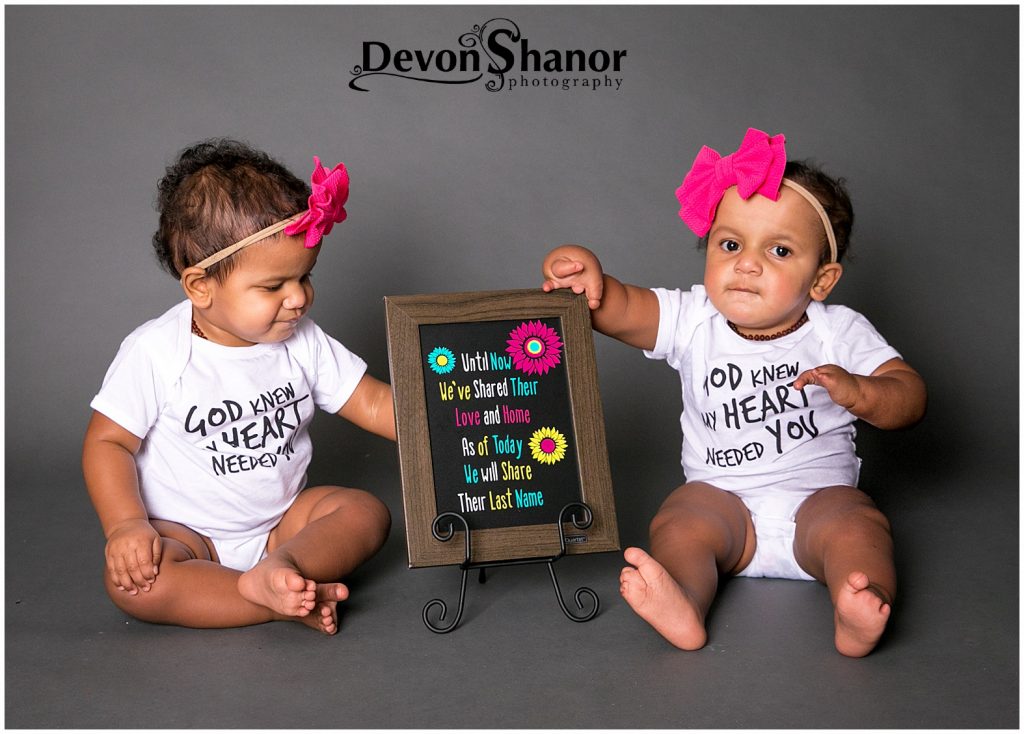 So much excitement and we decided to capture the milestones with pictures, tutus, rubber duckies and CAKE! These girls did great in front of the camera, although Taelor was not such a fan of the tutu. She took a little convincing to sit by herself but some snacks and a ballon helped!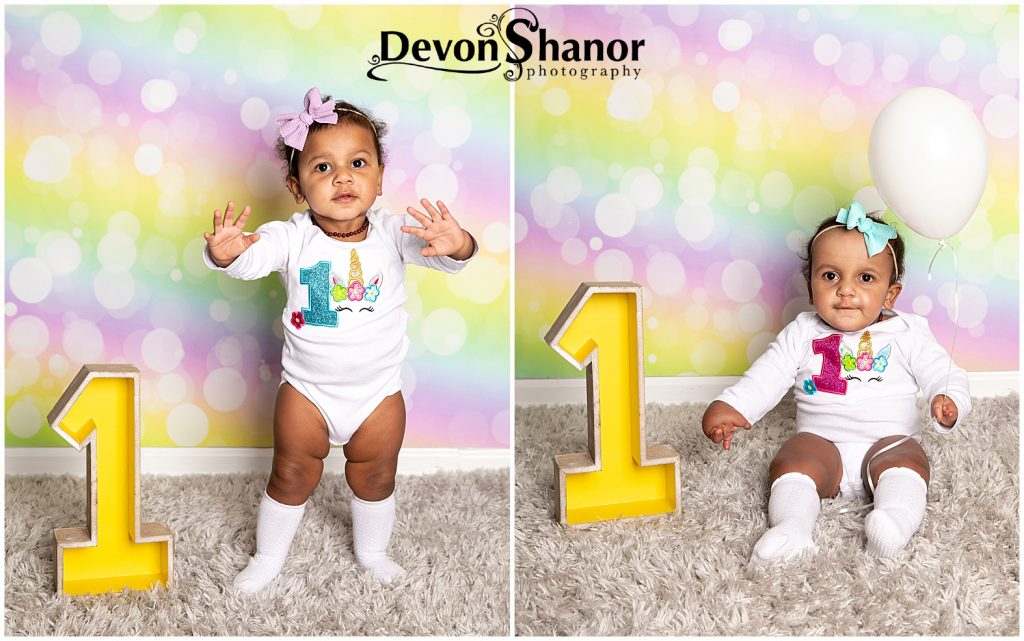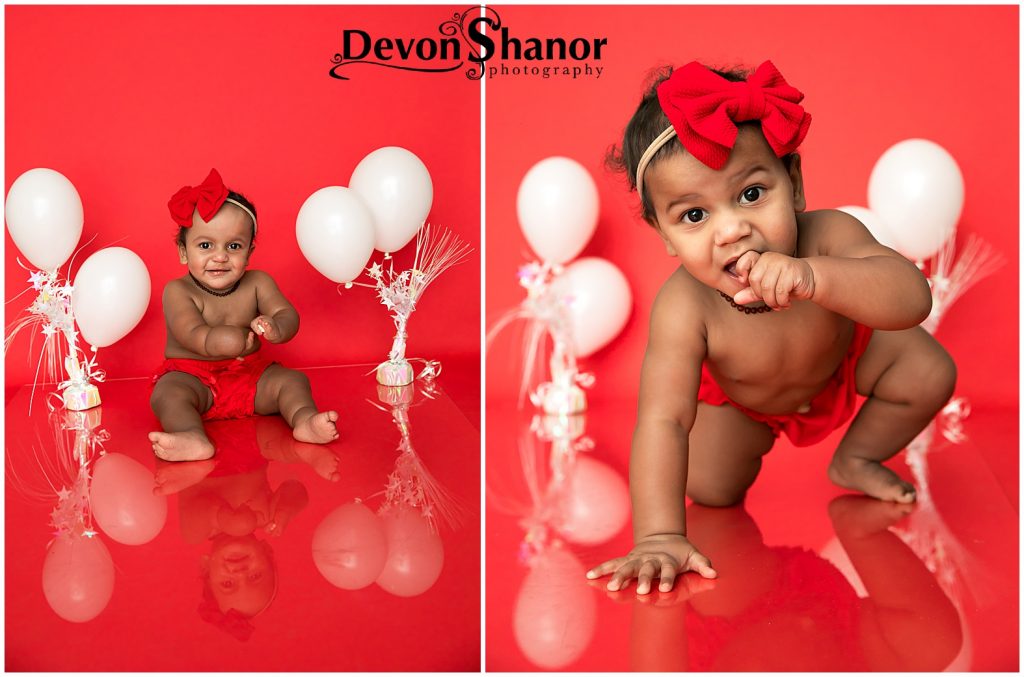 One year portraits are one of my favorites to shoot and these beautiful girls made it twice as nice! (Although it was also twice the mess, all that sticky cake and frosting!!!)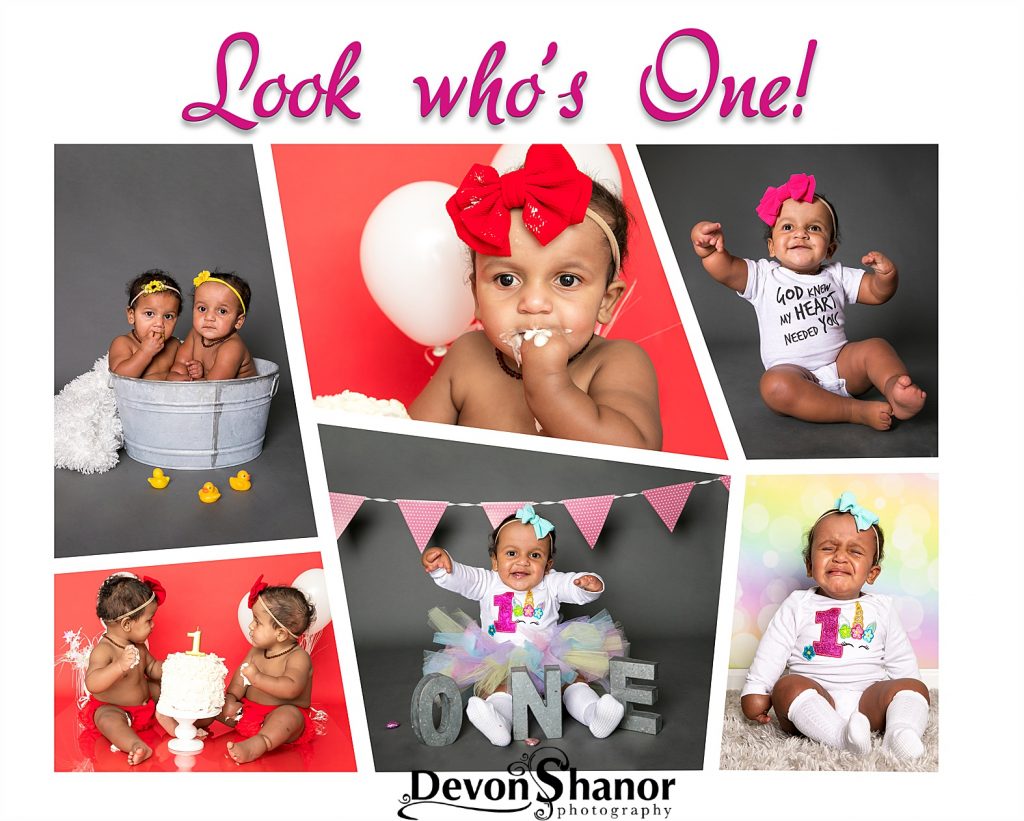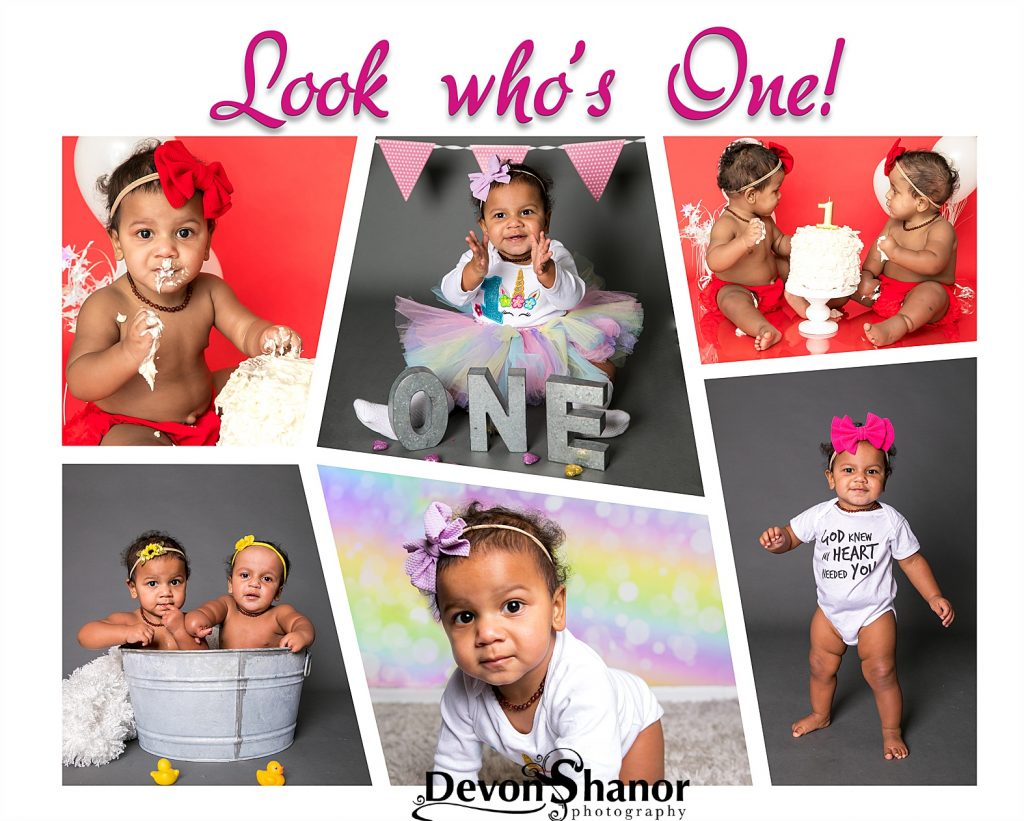 I adore this family and cannot wait to watch these beautiful girls grow up in their new family with so many big brothers and sisters! Maybe someday we get the whole family of 10 together for some updated family portraits!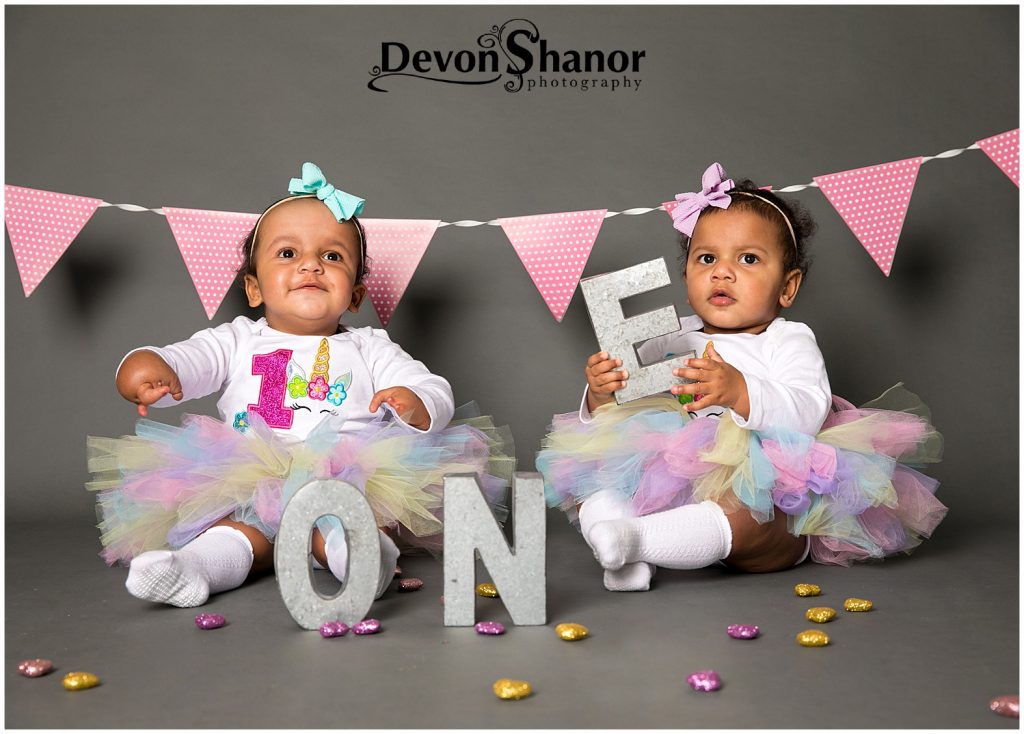 • March 3rd, 2020 •
Copyright ©  Devon Shanor Photography | All rights reserved
Most newborn sessions I photograph while my little client is sleeping and dreaming! But little Jaylin had no desire to sleep for me! Two breastfeeding sessions, a heating pad, white noise and lots of cuddles and she STILL wouldn't give in to the sandman. So, we went with it and we did an entire session with those beautiful wide eyes open!
She really is an "old soul" as those eyes say so much. She looks so much older than her 12 days. She was happy as long as I kept her wrapped and snug.
Check out some of my favorites from the alert and beautiful little Jaylin.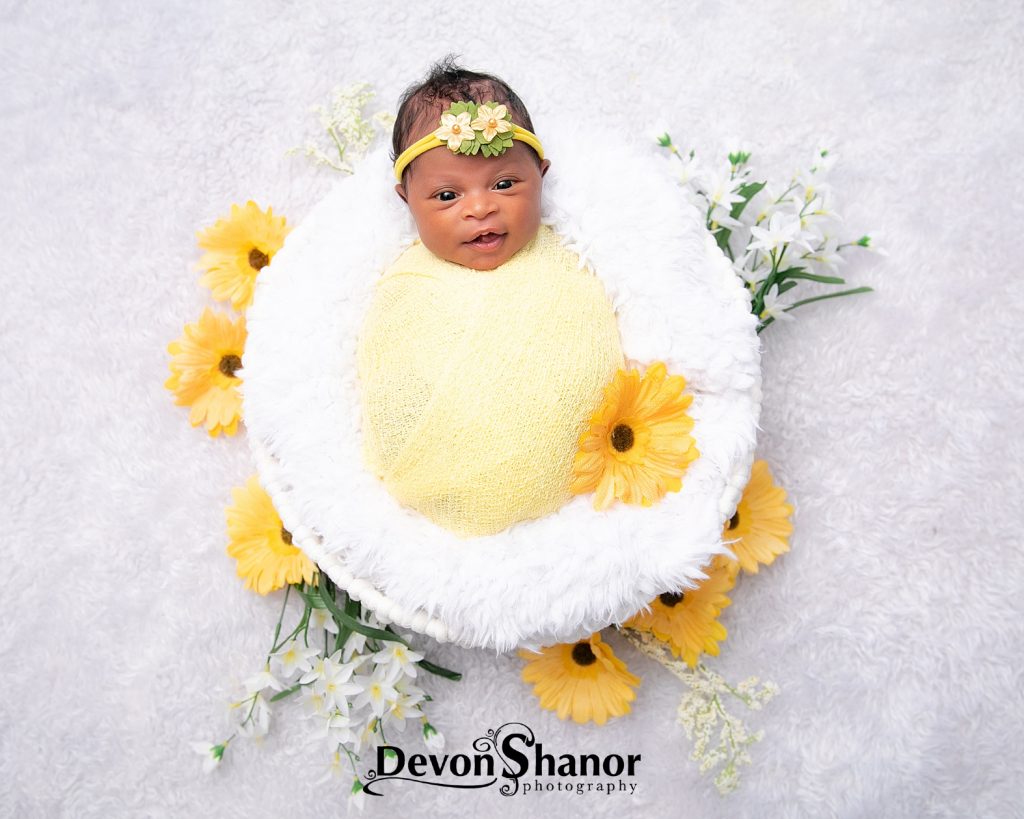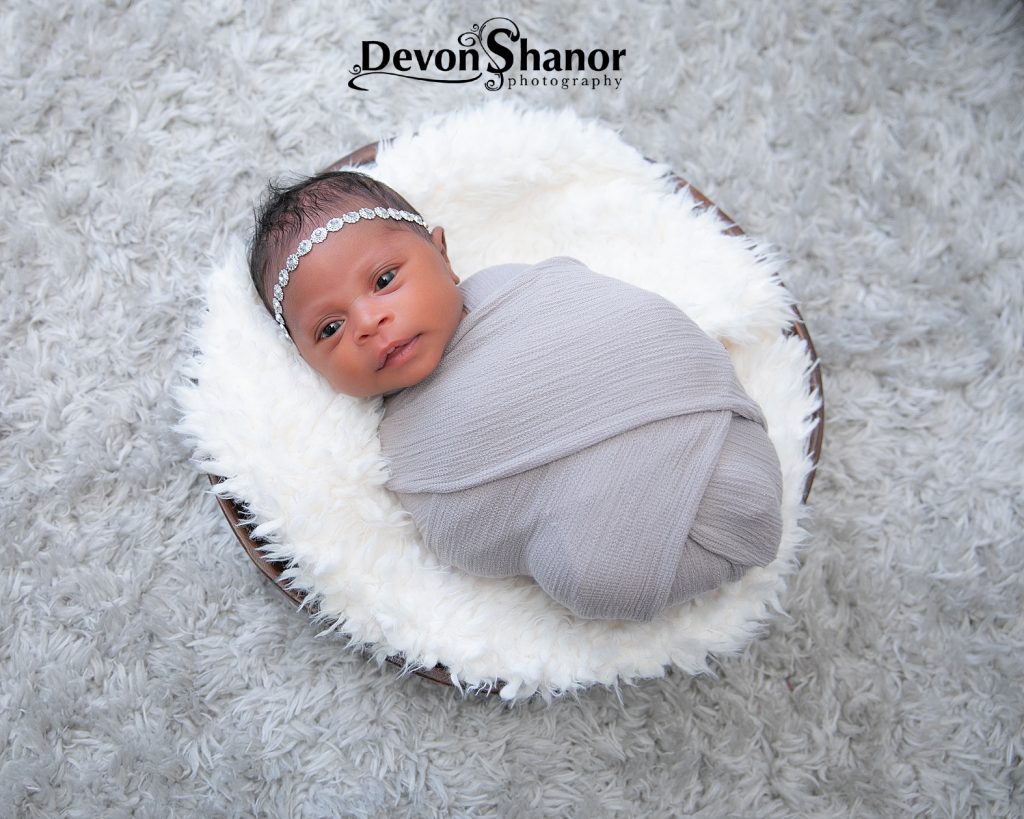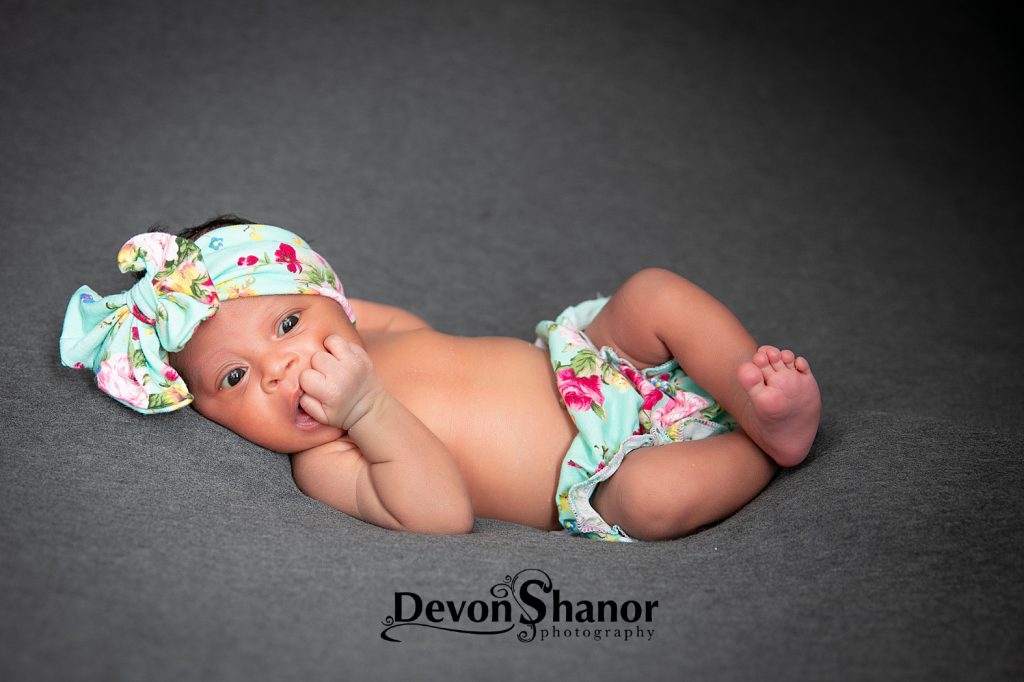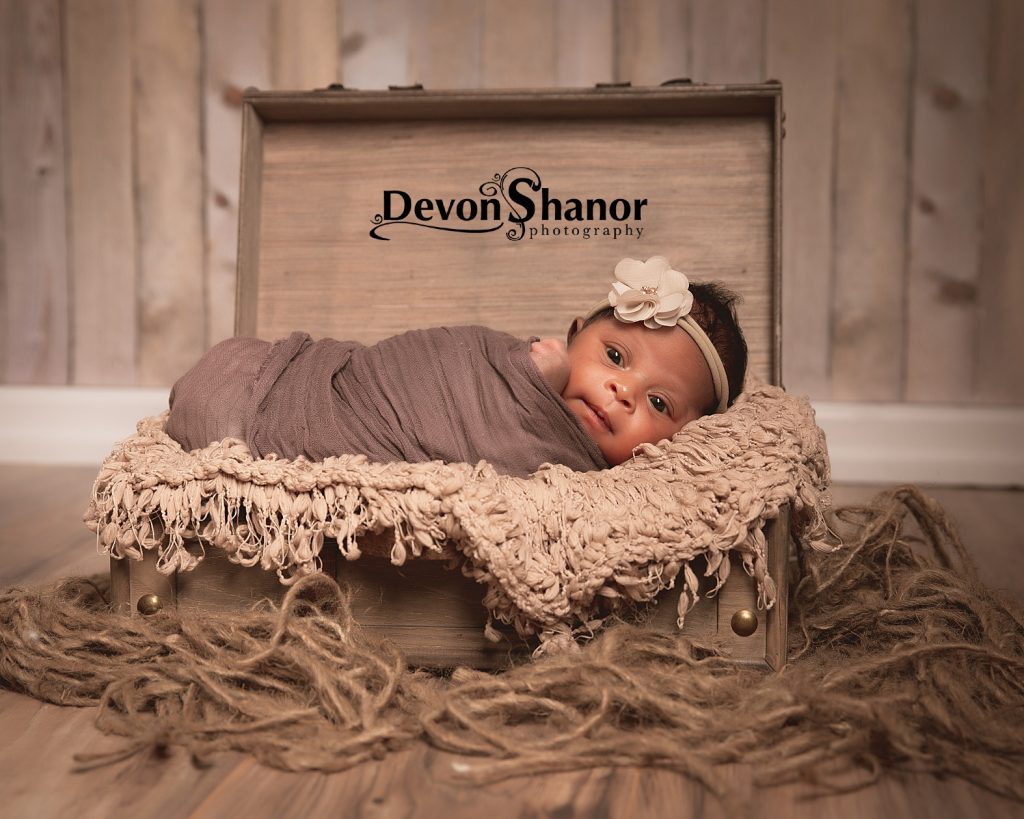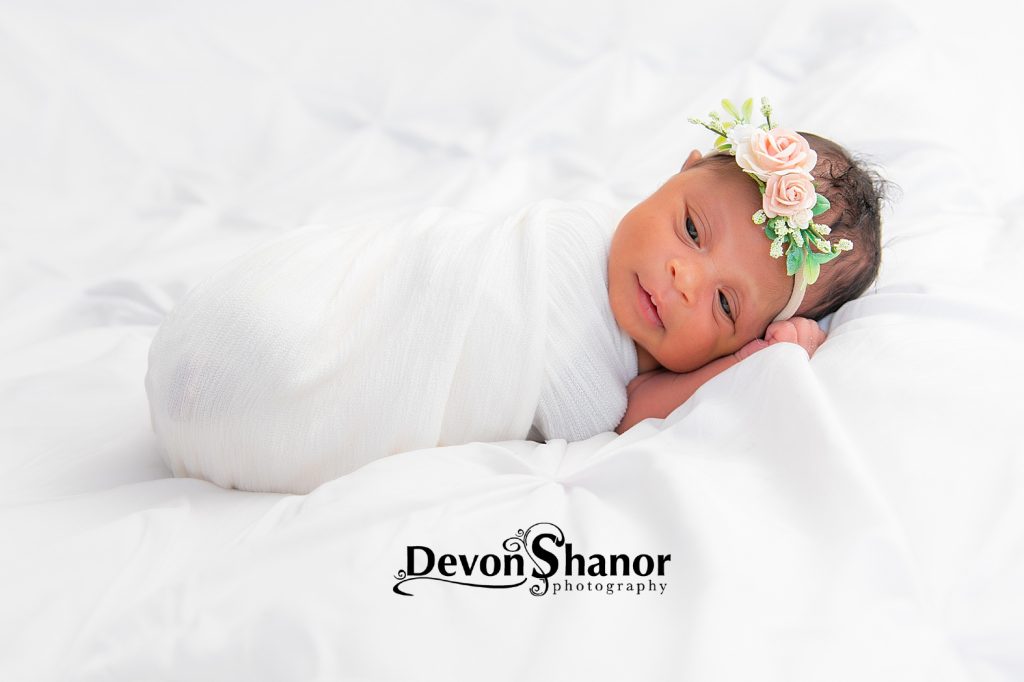 I can't wait to photograph this little princess as she grows up. I'm late blogging this so she is already over 3 months old!!! So many changes in such a short time. Can't wait for her one year portraits next fall!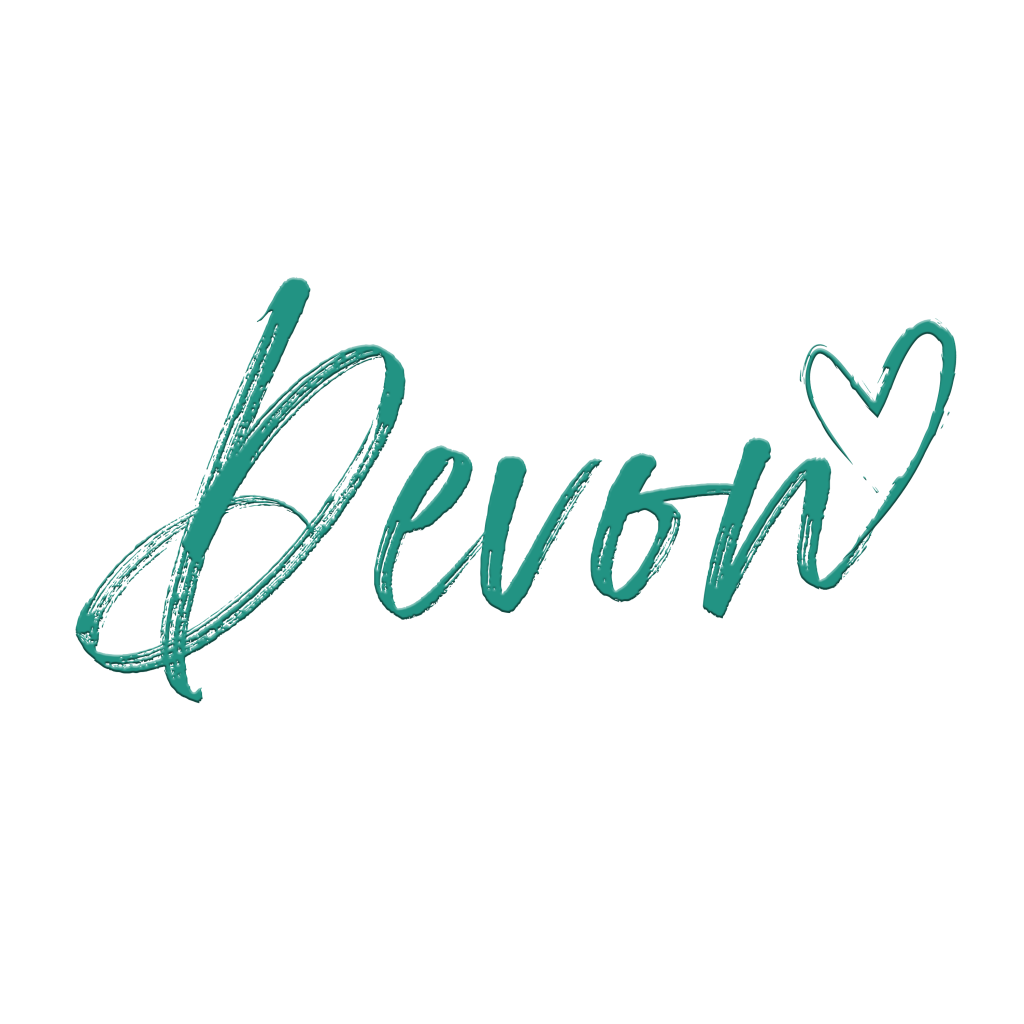 • October 29th, 2019 •
Copyright ©  Devon Shanor Photography | All rights reserved
Alyssa is turning one!! She laughed and smiled for the camera because she loved the fuzzy texture of my fur carpets! We captured lots of big moments during her first year session, she stood by herself and she started crawling THAT DAY so we got some adorable belly crawling!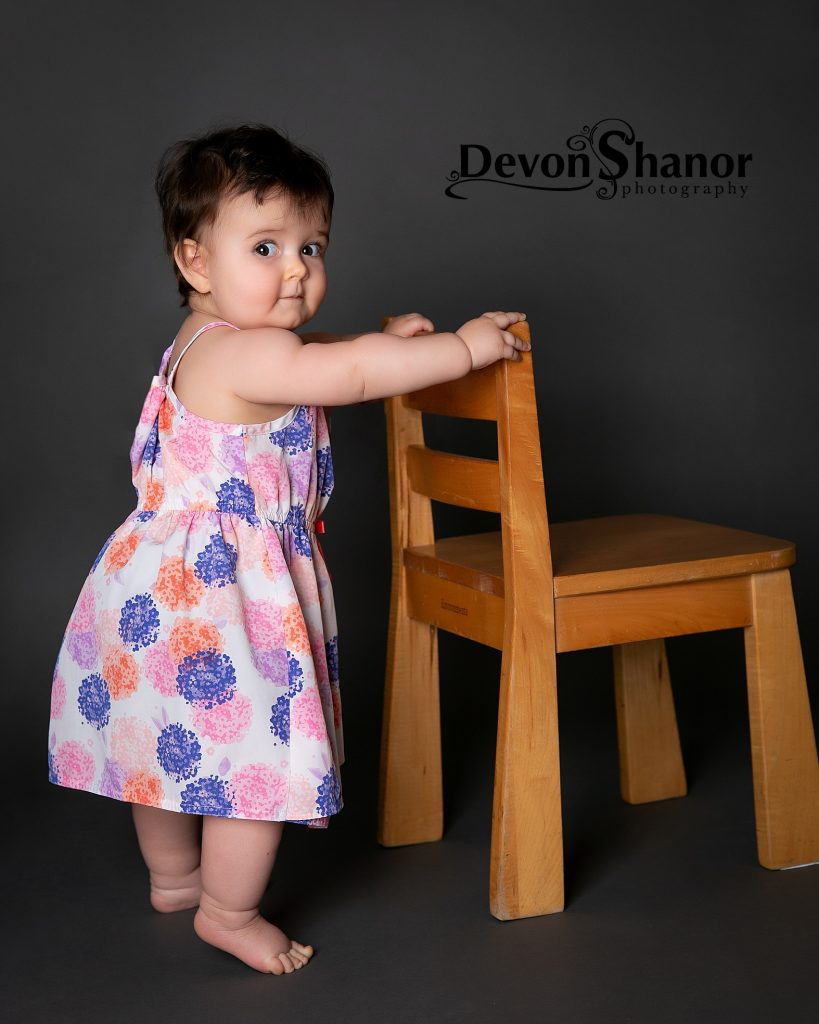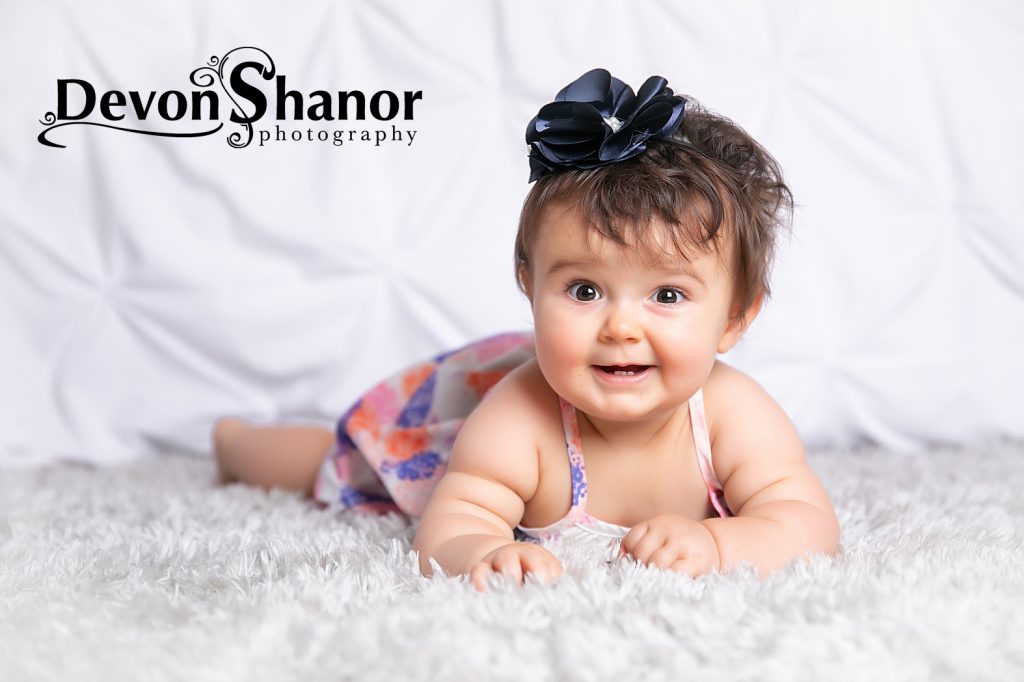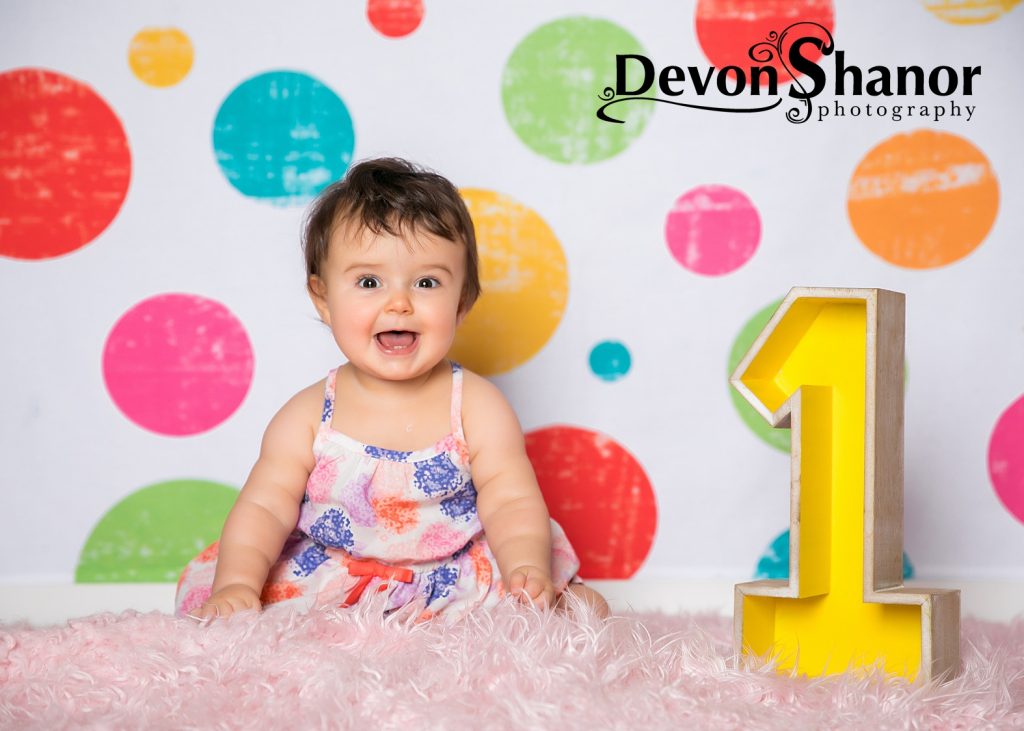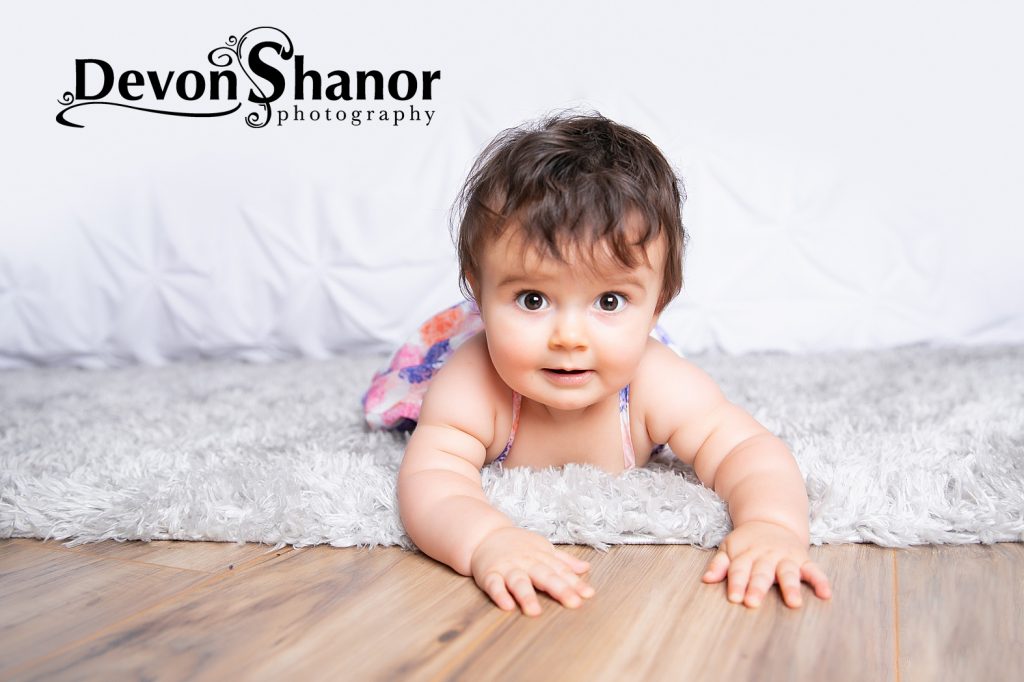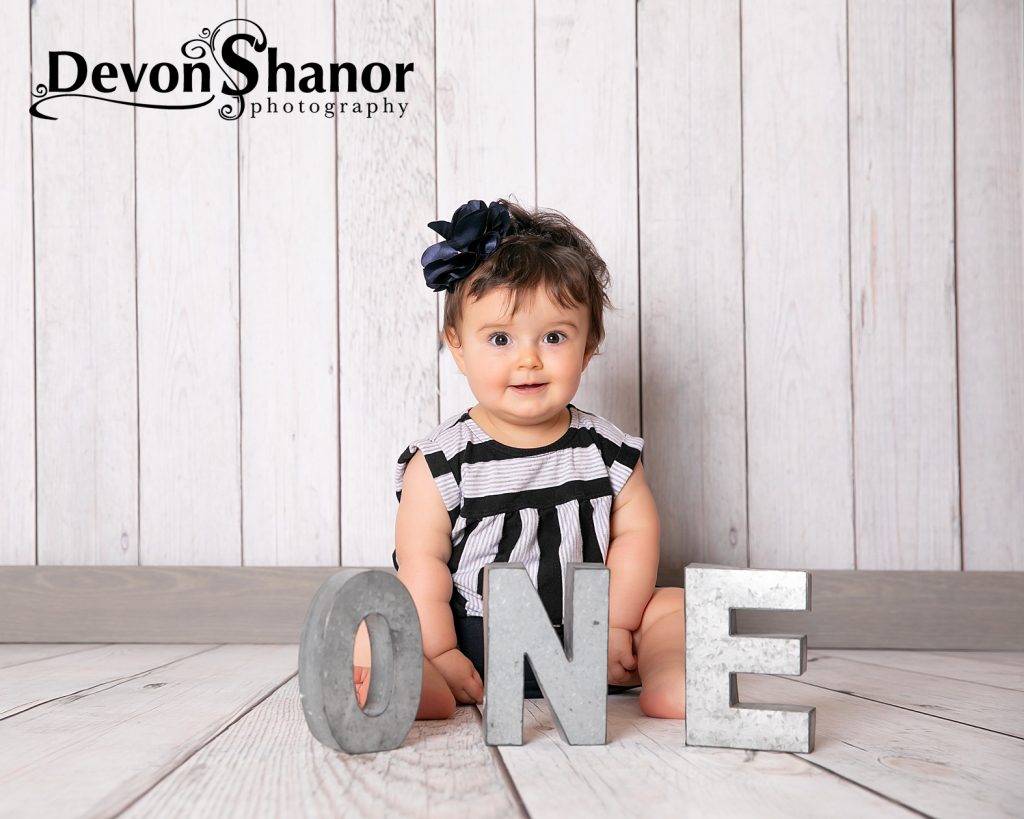 For most little ones, the cake smash is a fun treat and tasting the sugary goodness that is icing and cake is a highlight! However, little Alyssa wasn't having it, she gagged when she first tasted all that sugar! So, we enjoyed playing in the icing more than eating it!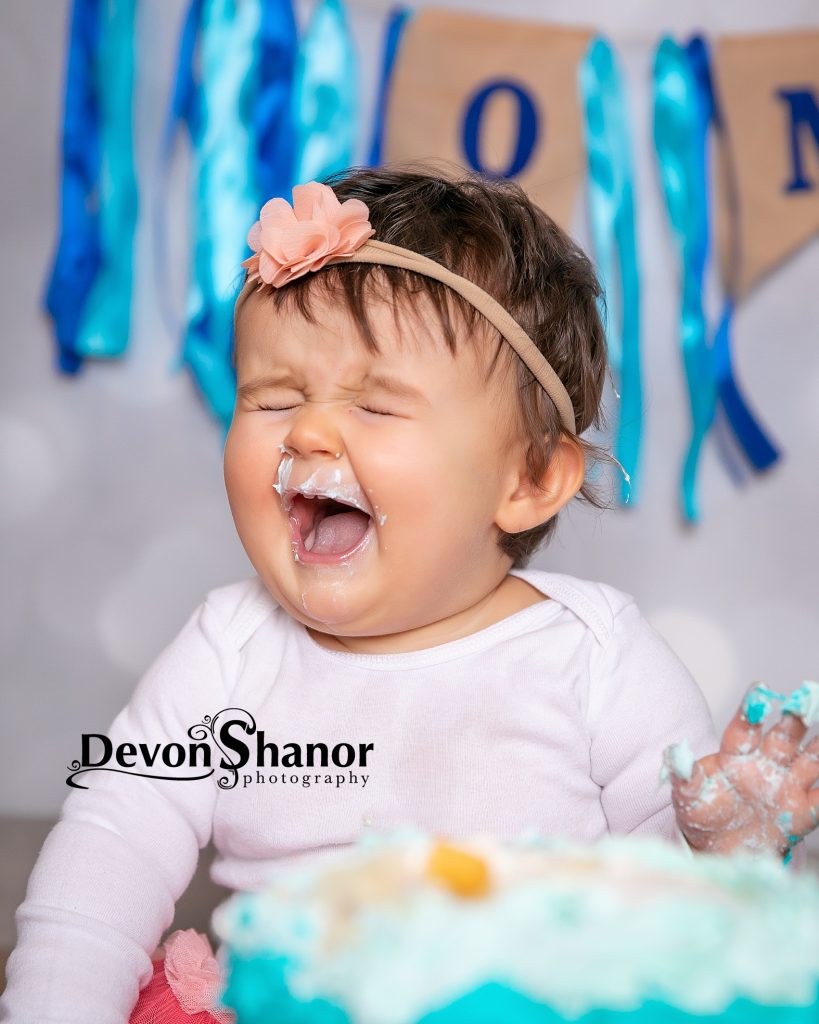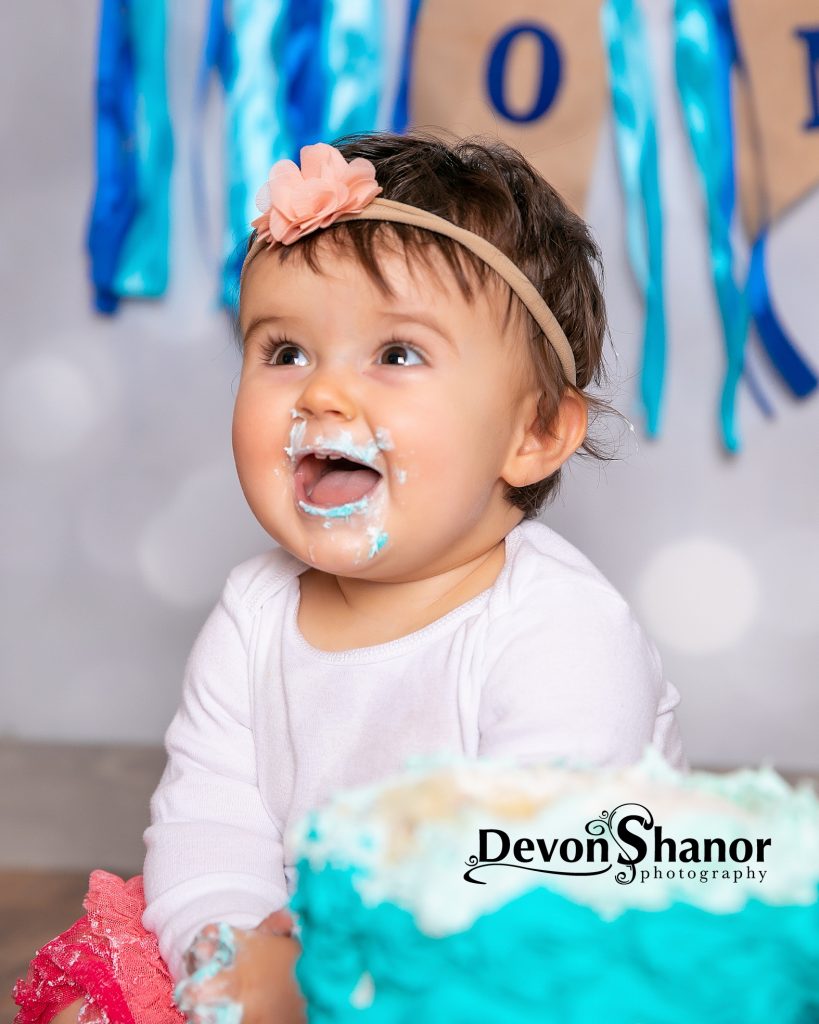 Thanks Wilda family for trusting me again with your little girl. Year one down, I hope the next ones are as exciting and fun as this one was!!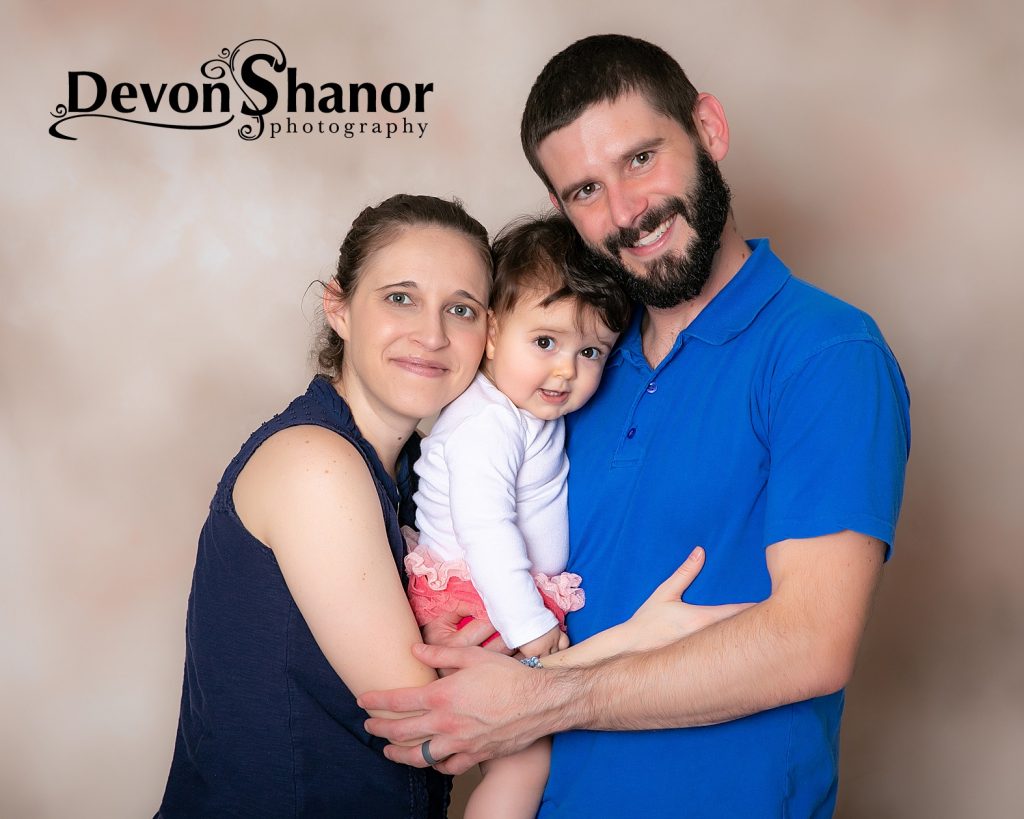 • September 16th, 2019 •
Copyright ©  Devon Shanor Photography | All rights reserved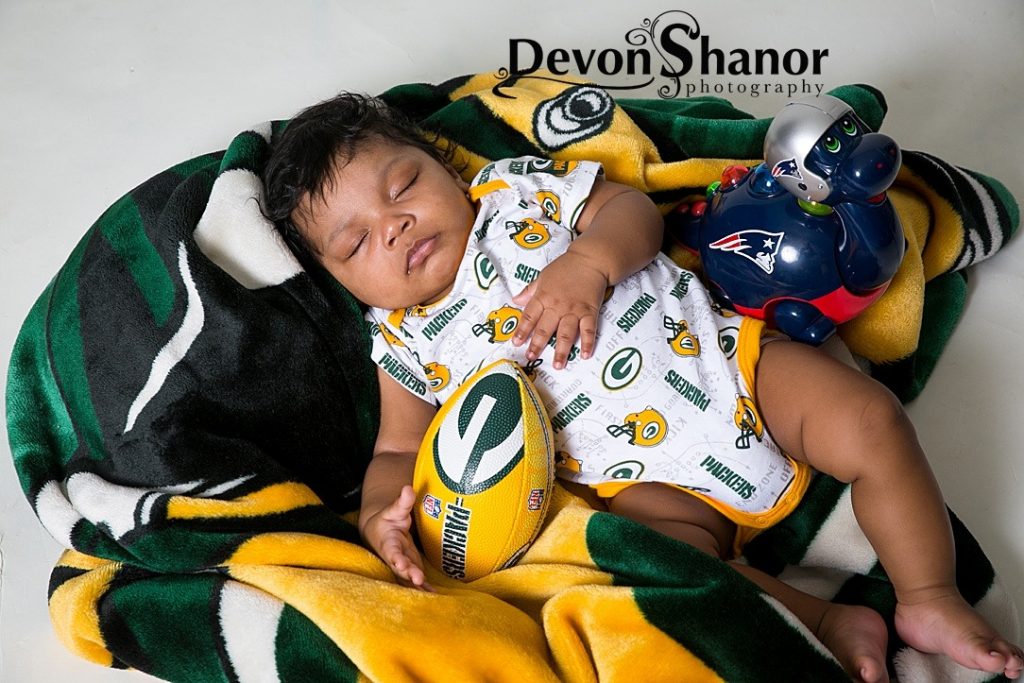 When we hear the phrase "family feud" some of us immediately picture Steve Harvey and the game show. If I went a step further and said the family name is Mccoy, we might think about the Hatfields vs Mccoys feud. Well this is a completely different kind of feud between family, one that is dividing families all across America right about now…it's football rivalry.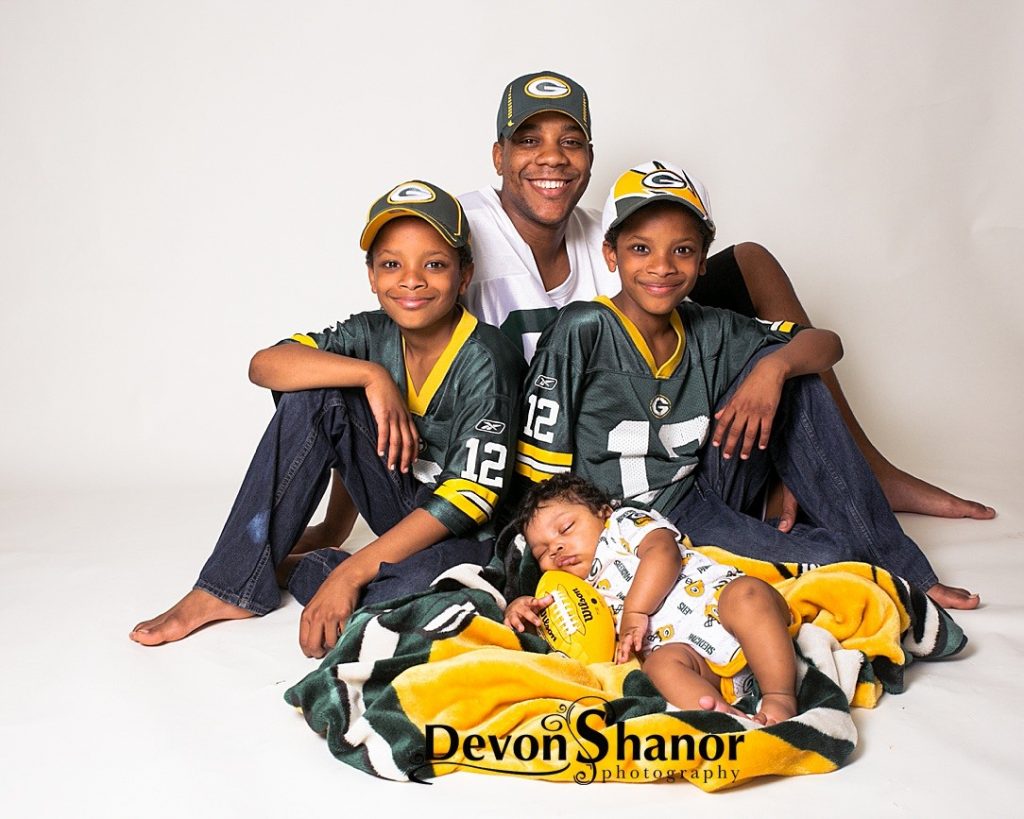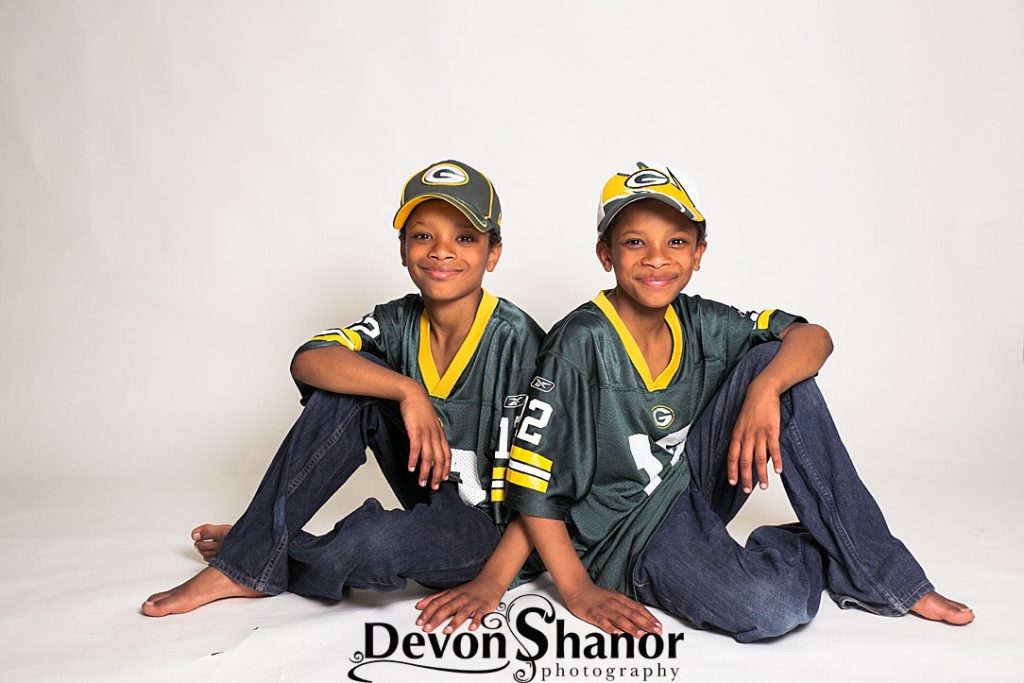 When dad is a Green Bay Packers fan and mom is a New England Patriots fan what team do the children choose? If you base it off the last few Super Bowls the Patriots could be an obvious choice, Go Brady! So fast forward a few years, the twin boys are now in High School, Rob Jr is a Patriots fan and Kenneth is a Packers fan. I love these portraits because mom let the green and gold rule, but I love this family because above all else they are loyal to each other. Who's ready for some football?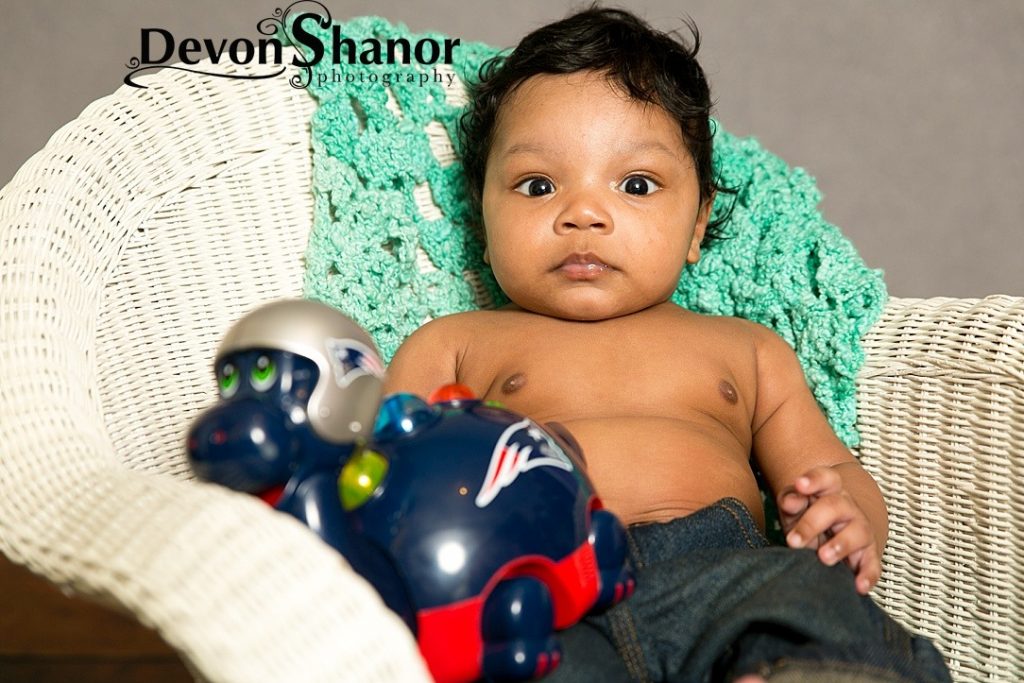 • September 10th, 2019 •
Copyright ©  Devon Shanor Photography | All rights reserved
Meet Miss Felicity, at her nine month portrait session. I have been photographing her quarterly since birth and it's so cool to capture her growth and milestones. We typically wait about nine months for baby to arrive and in the nine months after they change so fast.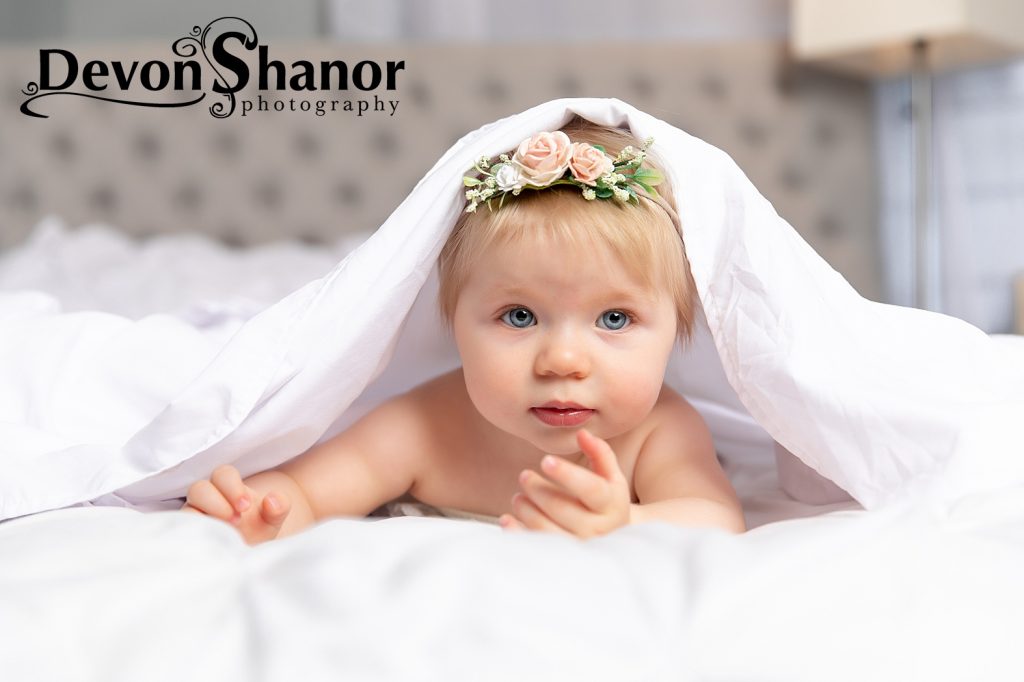 Felicity is sitting and playing on her own, but she enjoys the company of her big sister, Elleigh. She is trying new and tasty foods and looks forward to nap time. We were able to get a few shots with dad and his girls before he left for deployment. This little lady is growing up right before our eyes and soon it will be time for a first year celebration.