• June 7th, 2016 •
Copyright ©  Devon Shanor Photography | All rights reserved
Join the Club!
Everyone whom I photograph is special to me, I adore all the people, families, children and couples I am blessed to photograph, but there are SOME clients who have become family to me.  Clients whom have been in front of my camera time and time again.  
I adore the high school senior who gets engaged and asks me to photograph the engagement and wedding and then a year or two later become Baby's First Year clients.  I love the family portraits that begin with the kids in middle school whom I am now capturing as they graduate from high school.  The heart of my business is with those clients who stay with me year after year, milestone after milestone.  It truly is what I have founded my business on.  I WANT to develop relationships that last a lifetime.  I WANT to be your lifeographer… the photographer whom you call during every big milestone in your life.
Therefore, I am so excited to be offering a new program inside Devon Shanor Photography, called the FourEver Family Program.  You are automatically welcomed into this program after you have booked and held four sessions with me.  Then, forever after that session, you will be eligible for discounts, specials, inside information and more!  
There is no additional cost to be added into this program, you are added once you have had four sessions with me! 
I'll be reaching out to the families that are automatically enrolled and I can't wait to add more as the years go on.  I love my job and I LOVE my clients who have truly become like family.  It is my honor, joy and pure pleasure to be able to capture memories for you that last a lifetime.  Seeing your family grow up before my lens is truly a blessing! 

• May 18th, 2016 •
Copyright ©  Devon Shanor Photography | All rights reserved
I just returned from The Mid-Atlantic Regional School of Professional Photography (MARS)  in New Jersey.  It is a school I have been attending for the last seven years to stretch and grow myself as a family and portrait photographer.  I love spending time with other professional photographers.  Often, we will talk about WHY we became photographers and I have found that my story into becoming a professional photographer is often different than others.   Most of my peers fell in love with the ART of photography.  They began taking pictures at a young age and learned to develop film in a darkroom, excited by the process of photography.  They often began by taking pictures of flowers, sunsets, landscapes, etc.  Often that love of photography transferred into taking pictures of people.  They seem to all have a deep appreciation and love for art of all kinds.  They love visiting museums and often are skilled as artists with a pen, paper or paintbrush as well as behind a camera.  They are passionate about art.
My story is different.   I didn't have a camera in my hand growing up and I've never developed film in a darkroom.  I don't often visit museums and I never did very well in art class.  If you ask me to draw a dog, it might end up looking more like a horse… or a bunny.  I fell in love with photography as a TOOL to capture love.  I LOVE people.  I am passionate about people and the connections between them.  I began photography because I wanted to capture the love of family, the strength and passion in a marriage, the love of parents for their children, the connections between siblings, the transition of a young man or woman as they graduate high school and the beauty of new life in a newborn.  THAT for me is the art I am passionate about. Photography for me is so exciting because it allows to to take those moments and preserve them forever. 
That being said, I don't shoot landscapes, flowers, trees, inanimate objects very often. I often will see a beautiful landscape and think "That is beautiful, I wish I had a family or couple here so I could create a beautiful portrait."  I notice the beauty, but to me, it would be made more beautiful if I could incorporate the love and connection of people into the scene.  
Recently, I reconnected with an old friend who is an amazing artist in multiple different mediums.   We had some long discussions about art and the definition of an "artist."  He inspired me to stretch myself and try to expand my view of art through my own photography.  Don't get me wrong, I see so much beauty and talent in landscape photographers, I have some friends who are incredibly talented in that field!  I am in awe of what they capture!  I just have a hard time myself bringing that same beauty to life behind my own camera.  
Like I said, my friend encouraged me to try and stretch myself, and see beauty, vision and perspective in way that DON'T include people.  Since I was going to be at MARS in Cape May NJ, a gorgeous place to photograph landscapes, old Victorian homes, animals, boats, etc, I decided to take him up on the challenge. 
IT WAS HARD!  I am so used to having a vision of what I want to photograph before I start, a vision that ALWAYS includes people.  To just walk around and try to find inspiration in the objects around me… that was hard!  I only really had one day to work on this personal project, and that day, it was raining and foggy. So my go-to sunrise or sunset pictures were out.  
I'm definitely not ready to start selling postcards, but thought I'd share a little piece of myself with you.  I feel like a brand new photographer again, as I definitely have a lot of room to grow here, but it's important to stretch yourself and grow.  Here's me growing… 

• May 13th, 2016 •
Copyright ©  Devon Shanor Photography | All rights reserved
What a year this has been.  Last year was a pretty terrible year for me personally and I was so ready for 2016.  I was expecting a much better year, but I didn't expect this!!!  
Less than two weeks ago, I signed a lease on my new office space.  It has been dream of mine, to get out of my home office, for such a long time but I have been so afraid to take the leap.  With a HUGE nudge from my husband, I finally took jumped off the ledge and did it!
My space is located at 1642 Pleasure House Rd.  Suite 108, Virginia Beach.  The downstairs space is Synergy Space, an amazing multi-use space that can be rented for multiple different uses (parties, classes, networking, meetings, etc) and the upstairs space is ALL MINE!
It's not a huge space, I'll shoot newborns and professional portraits/headshots here, but I'll still rent my other studio space for larger studio work. It is an AMAZING space though to work, edit, meet with clients and have my viewing sessions!
It's been a long two weeks getting it ready and I am SO THANKFUL to everyone who helped me.  Jeris at Smartgiraffe (www.smartgiraffecs.com) was amazing at helping me get my computer up and running and a new screen projector installed and working.  My friends were amazing and stepped up helping me paint, decorate, rewrite and organize.  My husband Brett did a majority of the work while I was out of town and did all the heavy lifting!  I may run this business alone, but I am SO VERY thankful to those who lift me up and surround me with support.
Here is a progression of our before and after images!!
My Olivia helping put up my curtains and touch up all the paint! 
My handsome bandyman.  I wouldn't be here without his support and encouragement!
ALL DONE!!!  A few little tweaks here and there BUT I'm officially open for business!!! 
 Soon, I'll be announcing my open house date and I can't wait to celebrate with you as I embark on this new adventure… but don't feel you need to wait.  I'd love it if you'd stop by and say hello.  I love visitors!

• April 29th, 2016 •
Copyright ©  Devon Shanor Photography | All rights reserved
Six years!  I have been in business over six years.  I started with an office in my bedroom and then moved into my garage. Then, four years ago we moved  across town and I finally had my own office space in my home where clients could come do their viewings.  It wasn't ideal having everyone come to my house, but I was still a new business and it worked!  For the past year I have been praying about moving my business outside my home.  I have had a lot of reservations, mostly rooted in fear, but decided to put it out there and see what God would do.   I was pretty specific about what I wanted though.  A space where I could meet with clients and do their viewing sessions, a small studio space for my newborn sessions, within a specific price range AND needed to be near my home.  I have been looking around and NOTHING met those criteria.  I wasn't discouraged, I had faith the right place would show up when the time was right.
Unexpectedly, two days ago, that time was upon me!  I am now the owner of my own business space less than a mile from my home!  "Cue fireworks and confetti"
WOW!  Yes, I've been praying on it, but seeing places that were 2-4 times by budget just made me think that finding a space meeting my requirements just wasn't going to happen.  Should have known not to doubt God!
Wednesday morning I posted this on Facebook…
I posted this in the morning and then, just happened to check craigslist on a whim for office space.  By 6:00, I had the keys to a new space in my hand!!!!!!  WHAT??!!?!?!?
All I can say is that I am in awe.  I am scared, nervous, excited and overwhelmed!  But I have great friends and a supportive family and we're busy painting and buying furniture and working hard to get it ready.
Can't wait to show it off!!!!  I am heading out of town Sunday for a photography school in New Jersey.  (www.marsschool.com)  I'll be home next weekend and plan to be in the office and working by that Monday!!!
I am so thankful for the past six years.  I am honored to have been blessed by so many of you who have trusted me to capture your precious family portraits.  I am so excited to see what the future holds for Devon Shanor Photography and thank all of you, from the bottom of my heart, for standing by and supporting me!

• April 1st, 2015 •
Copyright ©  Devon Shanor Photography | All rights reserved
I adore these sisters!  I have known then for years and they both run their own successful businesses.  Recently, they both decided they needed a more professional look in presenting themselves through their business so we booked a portrait session to create some amazing new professional headshots.
Winnie works at The Christian Broadcasting network but also sells Thirty-one Gifts.   I think her portraits perfectly display her fun and happy personality.  She is so much fun to work with and truly is passionate about her job.  If you haven't heard of 31 before, check them out. Click here to check out her site!  I have some GREAT organization office items from her and can't wait to order some new jewelry from her new line!  
Maggie also works at CBN but she is a Pampered Chef consultant as well!  I think her portraits display her joy so well.  She is always wearing a smile and is the best cook I know!  She is so passionate about food and using great tools in the kitchen to make food prep fun and easy!  I cannot WAIT to take her Freezer Meals workshop where you join her to create a weeks worth of meals in just one sitting!  Check out her site here. 
If you need to present a better you for your business, contact me today for your own portrait session.  For the next month, I am offering headshots for only $99 per session!  That includes your session and two digital images for you to use towards promoting your business online, on business cards, on Facebook etc! The proceeds from these sessions will go towards my September trip to Ethiopia where I will be photographing and participating in a missions trip.  Contact me today if you want to book your own session! 

• July 14th, 2014 •
Copyright ©  Devon Shanor Photography | All rights reserved
As a small business owner, I know the importance of presenting yourself well. As social media becomes more and more prevalent, people are able to "see" you much easier and they want to know who it is they are working with. Professional portraits or head shots are such an important way to present yourself well to the world!
That said, meet Imani, my latest business portrait client. I met Imani at a networking meeting and we hit it off. She realized she really needed an updated business portrait. I was also so excited to hear about her business and I am SO very thankful for people like her doing what they do! Her business is called Inner Vision Concepts, LLC. It is created to assist women to find and/or refuel their purpose and passion so that they can walk out their destiny fearlessly, inspired and victoriously. Mo matter what their past has looked like, they don't have to be defined by it. Rather, they can use it as a learning experience to propel them forward into their bright futures! For more information, Imani can be reached at imani.harris@live.com.
This world is full of difficulties and it's so important having people like her working to make it a better place. Thank you, Imani, for doing what you do! I pray success for your business and blessings to you and your clients!

• March 21st, 2014 •
Copyright ©  Devon Shanor Photography | All rights reserved
My "little" business is growing!!  For those who know my story, I didn't INTEND for my photography business to become such a large part of my life.   I LOVED taking care of my family, where my job consisted of wiping butts, making crafts, teaching the alphabet and all the other things that come with being a stay-at-home mom!  In fact, I went to college and earned a degree in education but knew that when I met my husband and got married, I would give it all up to stay home and raise my munchkins.
Fast forward almost 13 years and here we are.  My babies are growing up and all in school and I have a full time job running my OWN business!  I am about as surprised as you are!  I love what I do and I am so thankful that God has bigger plans for me.  I am so very thankful to have had so many years caring for my family and being there for the kids' important young years of development and I would go back and do it again if I had a choice!
But now, I also have a career!  And boy, is it WORK!!!  I love what I do but the "taking your portrait and selling it to you" business is not as easy as it sounds!  There is marketing and advertising, pricing lists and sample products, travel and location scouting, bookkeeping, education and classes, taxes and depreciation, buying and selling equipment, print labs, branding, scheduling, editing, ordering, etc, etc, etc!  There is SO much to DO!
At the beginning of this year, I was sharing with my friend how I REALLY needed an assistant to help me.  I am great at some of those things mentioned… but honestly, not so good at some of the others.  I needed help growing my business and making it run more smoothly.  But this business is like my fourth child… I am protective of it; I love it, even when it drives me crazy.  I can't just ask ANYONE to help me.  So, I prayed and God sent me an answer.  A beautiful, awesome, amazing answer to prayer!
Everyone, please meet Jennifer… my new Office Magician!
Invalid Displayed Gallery
She's pretty awesome.  She doesn't know much about photography but has a Master's Degree in Counseling and has worked in many offices throughout her life.  She's a wiz at whipping me into shape… even has me turning off Facebook now when I edit so I am more proficient with my time (I miss my little "Dings" when you message me; but yes, she is right… you can wait an hour while I edit a session!)  Also, with her background in counseling, she's adding new depths to my Renew Sessions. She's helping me create an even more amazing experience for all my couples!  I am SO excited to have her in the office (I can stop talking to the dog now when I am bored!) and I am so excited to introduce her to you!  I've asked her to answer some of the following questions so you can get to know her a bit.  Like I said, I think you're going to love her!
~ Favorite Color: Green, of course!
~ Favorite Food: Mexican – any form of chips and salsa…with a top-shelf, Grand Marnier margarita!
~ Favorite Movie: Pride & Prejudice…the BBC 6-hour version. Romantics, you gotta see it!!
~ Tell us about yourself: I love helping people get unstuck…whether relationally, spiritually, emotionally, professionally, etc! I'm great at being a counselor; it's truly fulfilling. My passion is to live life fully and intentionally; we only get one chance. I am the oldest of four and am blessed with a wonderful family, with whom I don't get to spend enough time. I look forward to growing my own family someday but am thrilled with all the opportunities I've gotten. I love my life!
~ Where did you grow up: I grew up in Indiana. After too many years attempting to survive the long, never-melting-snow winters, graduate school was my escape. So I came southeast and LOVE living oceanside! I would sell all I had if it got me a house ON the sand where I could hear the crashing waves each and every morning and evening!
~ Why did you want to work with Devon? One of my other favorite things is creating order out of chaos and helping create systems that allow organizations to run efficiently and smoothly. So when Devon approached me, I was conveniently between career moves and loved the idea of helping her create a working professional system. It has turned into more than me helping her…Devon is helping me as I work to develop my own organization, blending all my business experience with my counseling heart and knowledge, while working in churches. She's legit and has been so encouraging as I trudge through the process of business development. Her support of me has been very needed and so appreciated! This has been a great, timely experience thus far and I look forward to what Devon and I can further create, capture, and change in Hampton Roads!
So, as you can see, she's a rock star!   I am so blessed to have her join our team.  With her in the office, I can make every one of my sessions more special and meaningful as I have more time to truly focus on what I LOVE- capturing and photographing you and all your amazing moments!

• January 26th, 2014 •
Copyright ©  Devon Shanor Photography | All rights reserved
In the past week I have been called "The Best Photographer in the World" by two different people.  (Aww… I LOVE you guys!)   And while I LOVE the compliment, I know I still have a long way to go to accept that title!!  I love capturing all of the perfect moments that I do… but I am very rarely 100% satisfied with my work. I always see room for improvement and I spend a good amount of money each year attending conferences and classes to improve myself.
It is funny actually, how much I enjoy taking photography classes, conferences, workshops and seminars.  I have a college degree ( a bachelors in Special Education) but even as a college student never expected myself to go any further the 4 year degree.  I didn't hate school, I just didn't really want to keep at it past the four year degree.  Now though, if money would allow, I would take every class possible that related to photography and owning your own business!
And as I take more classes, I realize I have SO MUCH to learn.  Not only about photography, but about being a small business owner as well!  No wonder there is a college degree in business… there is A LOT you need to know to be successful as a small business owner.  I was lucky enough to attend two differnt conferences last year but this year is already jam packed with learning!
First, just yesterday, I took a one-on-one mentoring class with local newborn photographer Keely of Kiwi Marie Photography.  I adore newborn photography, but it is a WHOLE DIFFERENT world of photography!  Posing, soothing, lighting, props… there is so much that is different about working with these precious new human beings! I had a great time even tough our little models were a tad cranky.  In fact, our adorable second model never made it to in front of the camera.  His tummy was a bit upset and he wasn't in the mood for portrai
ts!  But here are a few great images we WERE able to capture!
Invalid Displayed Gallery
I am very thankful to Keely for taking some time to teach me all the newborn tricks!  I learned a lot, but am already cursing you for all the new stuff I want to buy!  🙂
I am super excited this year to be attending AT LEAST three different photography conferences!  On Monday I leave for Florida for the SPI Conference that will mostly deal with photographing High School Seniors.  I am looking forward to building that part of my business too!
Then in March I am attending the Clic Photography Conference in Raleigh, NC.  This conference is for women business owners and photographers.
Then in May, I will be attending the Mid Atlantic Regional School Of Photography for the 5th year!  It is located in New Jersey and I love going every year!
All this said to say, I love that you all love my work.  I work hard to perfect my craft and become a better photographer and business owner.  I love learning new ideas and am so blessed that you appreciate my hard work by continuing to book with me!  I have aways to go before I feel I'll truly earn that "Best Photographer in the World" title, but I'll keep working towards it!  🙂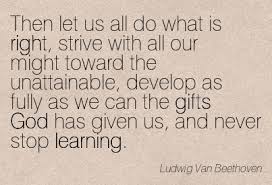 • January 14th, 2014 •
Copyright ©  Devon Shanor Photography | All rights reserved
Photographs and fire just don't play well together!  You, like most people would probably say that after your family and pets, your photographs would be one of the first things you'd save in the event of a fire!  The photographic memories of our kids growing up, with all of their (and our!) bad hair styles and crazy fashion choices are things we want to be able to remember and share with the next generations!  Losing them to a fire or theft can be devastating!
Recently, one of my long-time clients, Christy, had a house fire.  Praise the Lord, everyone escaped unharmed and after some renovations and repairs, they will, in the future, be able to move back into their home.  However, many things were lost, including all of her family portraits.  🙁    She has been a client of mine for many years and when the firefighters were there, one of them commented on the loss of her family portraits.  Her response:  "It's okay, we know the photographer!"
Yep, every single portrait I have taken of Christy and her family are safe!   And we have worked together a lot over the last few years, so all of her family portraits, back to school portraits, ring dance portraits, portraits with Santa, Senior portraits, and more are safe and sound!! 
When you book with me, I keep your portraits backed up in multiple places so in the event I were to have have a theft or house fire, your images will still be safe! (Think about it… are Sears, Picture People, Portrait Innovations and Walmart going to offer you that peace of mind? Nope!)  When you have a house fire, I will work with you to make sure all of your past portraits will soon be back on display in your home!
(Sadly, the snapshots YOU have taken and stored in photo albums can still be lost though.  So please don't forget to save those digital copies in the "cloud" or on external hard drive that you leave in a fireproof safe.)
Please keep my friend Christy in your prayers and thoughts as she and her family transition through this difficult time of temporary housing, insurance claims, rebuilding and more.  
(If you would like to help out Christy and her family, our church is taking donations to help them during this time!  You can give at

www.comegetfree.org

and click on the "Join us in eGiving" icon.  Just put "Christy Myers- Fire" in the Other category!  Thank you so much from both Christy and myself!)
Here are a few images of Christy and her awesome family from when we first started working together to now!  Soon her walls will be displaying some of these awesome memories once again! 
Invalid Displayed Gallery

• January 10th, 2014 •
Copyright ©  Devon Shanor Photography | All rights reserved
Here we are- already a 10 DAYS into the new year.  It sure is moving fast isn't it?  I am so excited about this year but have SO much I need to have done yesterday!!  Just a few things on the "To Do" list…
1.  Helping my clients celebrate their birthdays with a special "Beautiful You" Birthday shoot each month!!  Working on getting all the details and information now! 2.  February is just around the corner… which means Valentine's day!!!  Scheduling Boudoir shoots, couple mini session and possibly even a children's mini session too!  So much LOVE to plan for… calendar get ready! 3.  Paperwork, taxes and filing… yeah- i think it's kinda boring too.   But necessary to stay in business! 4.  Lots of great marketing ideas for my Renew Shoots and my High School Seniors!  So many ideas, so little time!! 5.  New newsletters this year!  I can't wait to share them with you each month!  They will be going out mid-month each month.  If you weren't getting them last year, they may have been going to spam… or you aren't on my e-mail list!  Just send me a message and I will get you on there! 6.  Creating and perfecting my Baby's First Year Plan.  Capturing your baby from maternity to his/her first year is one of the things I love to do the most! I have a few little ones from last year about to celebrate their first birthdays and I have LOVED celebrating (and capturing) their milestones with them!  I can't wait for a whole new year of babies to photograph! 7.  Classes, workshops, seminars!  I am getting my calendar ready now for the next six months of classes, workshops and seminars that I will be attending and that I will be hosting!  Can't wait to learn and share! 8.  Training new assistants!  I am so blessed to have some great people helping me with all that comes with owning your own business!
As I work to get all of the above done, I am still making time to take, edit and share all your amazing images!  I LOVE getting to capture all of your special moments and share in your joy!  Here is a perfect little reminder of why I do what I do!  Welcome Baby Brecken, the newest member of our photography family!
Invalid Displayed Gallery