• February 24th, 2020 •
Copyright ©  Devon Shanor Photography | All rights reserved
It has been TEN AMAZING years of running this business. I have learned so much and photographed so many different lives and moments. As I have watched families grow and change and expand… I am so blessed to see my business follow that same path. We're growing!
I am learning that I can no longer run this business alone. Running a small business is not a "small" task. So many people think I just take pretty pictures and load them on my computer and "voila" I'm done. In reality, running a photography business means calendar planning, prop buying, idea gathering, marketing, networking, bookkeeping, relationship building, accounting, photographing, editing, ordering, retouching, website building, graphic designing, social mediaing (not sure that's a word but it is a task!) software learning and so so much more. As a busy mom of teenagers and also Vice President for an amazing non profit, I just can't do it all alone anymore.
Keyta is my current Marketing Coordinator and has been with us a year and is amazing at helping me with my marketing and social media. She helps keep me on task, runs our social media, does packaging and filing and helps with shoot setups! She's amazing but also a busy mom, newly retired from the military and back in school full-time!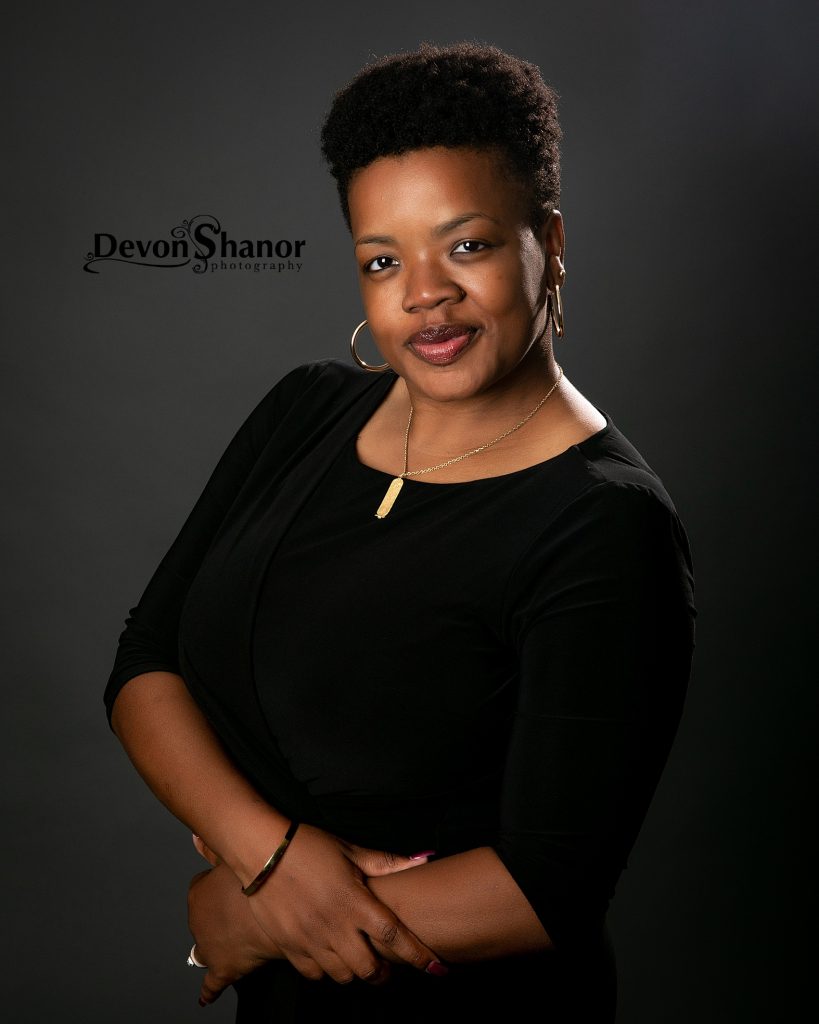 And now…. Welcome Amanda to the team!! Amanda is a past client and photographer in her own right, but as a navy wife and busy mom to two littles, she's realized owning her own studio isn't in the cards right now. BUT she's amazing at designing albums and retouching images and helping me with all the additional editing needed to turn your beautiful portraits into amazing products you'll cherish for generations. So welcome our new Design Diva, Amanda!!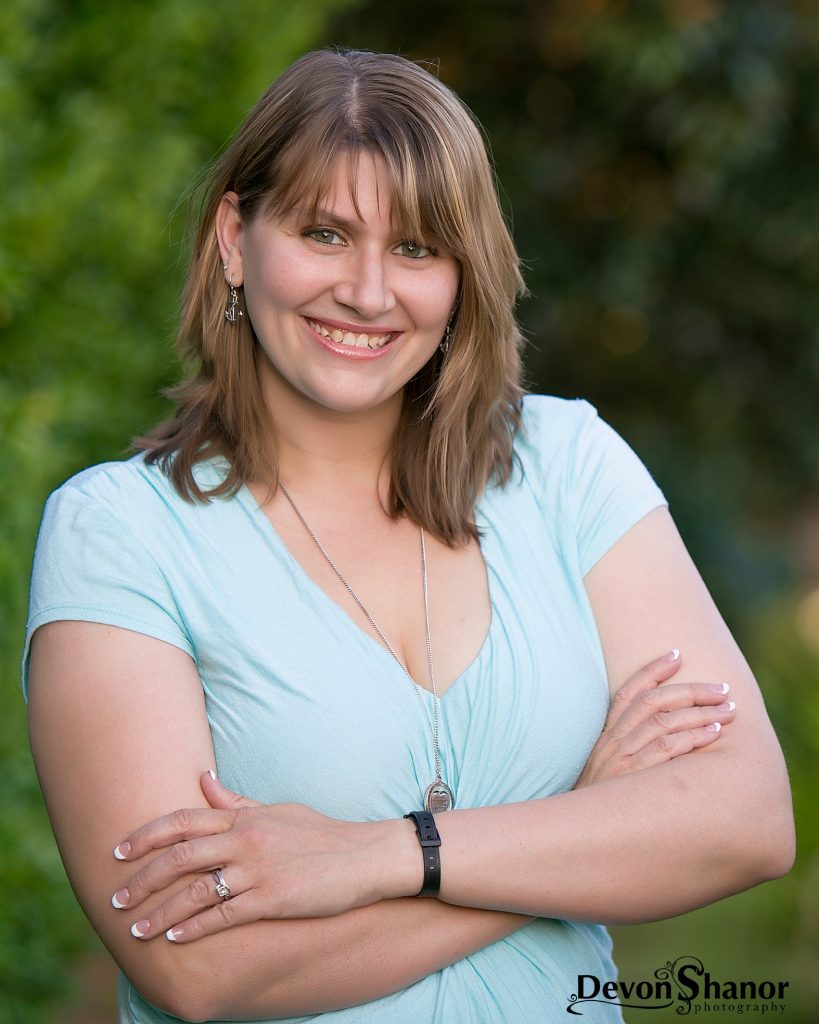 I will still be doing bulk of editing but Amanda will be taking care of your design AFTER your reveal session as we prep your images for print. She's a photoshop phenom and will help us get your orders placed faster than ever before!
You might also see all three of us on this blog more. When the busy bug bites, blogging is one thing that gets pushed to the wayside and I HATE that as I love sharing your pictures and images here! I need help in making sure that gets done weekly!
Plus, we are three VERY different ladies with three very different paths in life. So we will use the blog to help share a bit about juggling military life, after military life, mommy hood, travel, service, photography, etc and living the very best life possible in your current circumstances! You'll notice we will "sign" the blog with whomever wrote the blog. I think it'll be a fun way to share life, running a business, photographing the very best moments of peoples lives, and seeing it through our three different perspectives! 2020 is going to be an amazing year and I can't wait to see what happens with Devon Shanor Photography with these ladies by my side!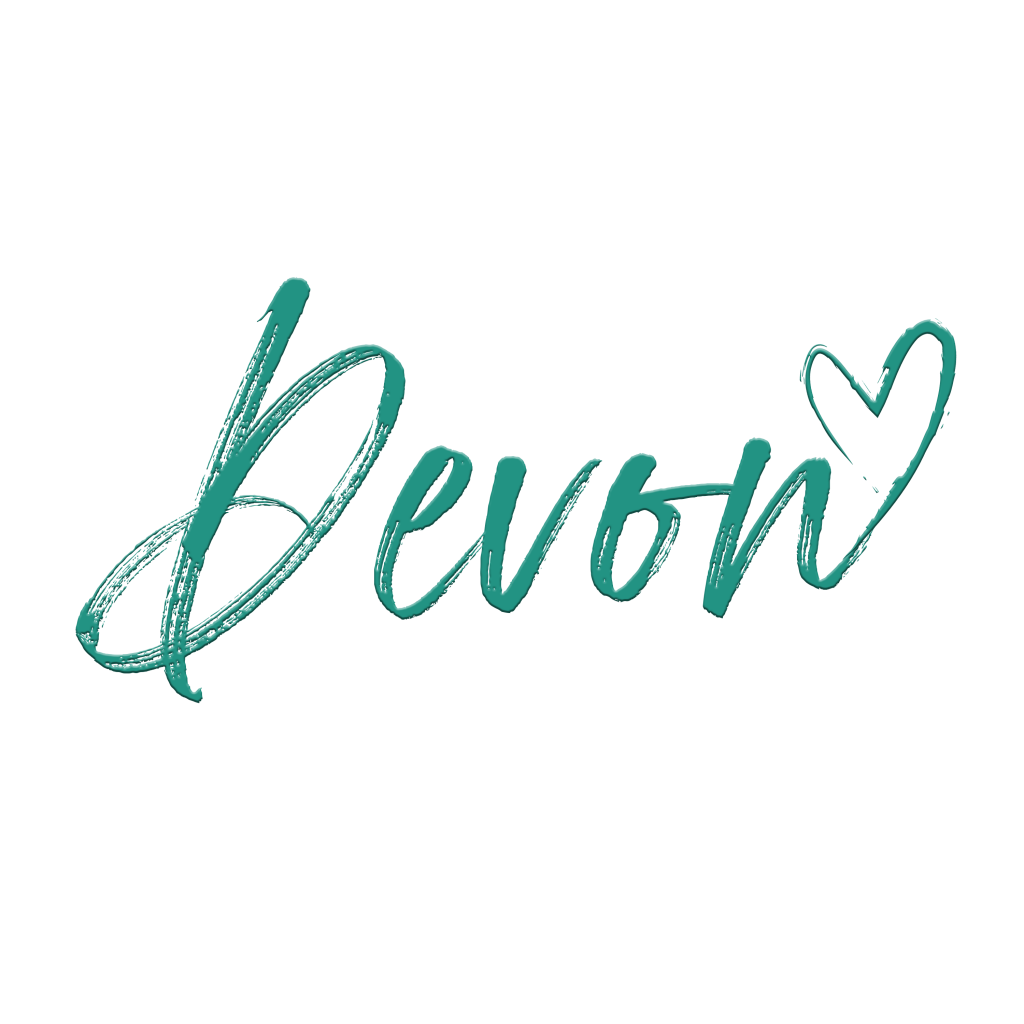 • August 16th, 2019 •
Copyright ©  Devon Shanor Photography | All rights reserved
Internet demons begone!!! If you haven't seen us much posting lately it's because we were under cyber attack. We fought the good fight and came out victorious though!
No idea what happened but many couldn't see my website without an ugly warning about security issue. Then my website peeps told me my blog was history! It had been hacked and we wouldn't be able to use it anymore. After lots of phone calls, conversations, banging my head against a wall and decisions about keeping my site or starting a whole new one from scratch (many sleepless nights as that DOES NOT sound fun to me in the busy season of photography) we found out that my site is NO LONGER in internet jail! It has been cleared and freed and we can use it again!!
I have had such a busy summer! Seriously, there has been so much that has happened in the past few months and I can't wait to share all about my trip to Asia, celebrating with family in Ohio, traveling on a girls weekend away, getting my daughter all set and ready to start COLLEGE and so much more. It's been a whirlwind!
But for now, I'll just leave you with a few pictures of my family I had taken this summer. Officially this summer I became the shortest in the family. I knew it was inevitable. I sure love my tribe! <3

• April 25th, 2019 •
Copyright ©  Devon Shanor Photography | All rights reserved
Yay one! A year full of firsts and lots of milestones to celebrate with Lily. The plan was to do family portraits outdoors and then bring the family indoors for Lily's cake smash, well the weather didn't get the memo. It rained for three days straight leaving the ground soaked, a chill in the air and not a single ray of sunshine in sight!
So I know what you're thinking, just reschedule the session and the problem is solved. Well not so fast, the fabulous smash cake had already been delivered and there was no way we were going to let this sugary goodness go to waste. We ended up doing lily's cake photos as planned and did the family photo session a few days later. Lily and her big brother Tristan were naturals in front of the camera. Tristan liked my camera so much he wanted to help me take the photos. We just might have a future photographer in the making!


• March 7th, 2019 •
Copyright ©  Devon Shanor Photography | All rights reserved
Woman are the backbone of this country!  We are homemakers, doctors, lawyers, soldiers, business owners, role models, caregivers, and so much more.  We juggle roles without even realize we are doing it. We can kiss a boo boo and put on our high heels in the same breathe.  We bring forth life into world as mothers while also running empires.  We are statistically more kind, loving, grateful and better at handling stress.  We are super-powerful women!
This week we celebrate International Women's Day.  A day to celebrate women all over the world and how far we have come as women. I personally want to celebrate woman empowering women! I see a trend of women uniting  together and empowering each other.  We need to do more of this.  When I first started out in business I had three AMAZING women who mentored me. Women who guided me, gave me advice and encouraged me.  (Thank you Andi, Dee and Dana.)  Their guidance gave me the ability to believe in myself and push forward on a dream I knew very little (at the time) on how to accomplish. Now, I mentor women doing the same thing.  They aren't my competition, it's my way to give back and cheer on another superwoman!
We need to empower each other.  Cheer each other on, give each other feedback!  We need to stop judging each other and our life's choices.  I am  successful business owner who chose to stay home and raise her babies for over 10 years. Your choices aren't going to be my choices.  Whatever you are doing with your life, you are a an empowered woman.  Do you stay home and raise your little ones?  Are you a single mom doing everything by yourself?  Are you a military member who has to say goodbye to your babies for months at a time?  Are you a military wife caught between being a single parent and a married one- juggling the two at a moments notice?  Are you a career woman pushing to achieve your dreams and "soccer moming" it as well?  Wherever you are you are a superwoman!  You need to celebrate that.
I want to help you celebrate.  Come see me in the month of March.  Let's celebrate your womanhood!  Let's celebrate your superpowers.
–  For some that might mean professional headshots celebrating your success in your field.
– For some that might mean a boudoir session showcasing your sensuality, beauty and uniqueness.
– For some that might be a "Model for a day" session where you get to just celebrate YOU with different outfits and ideas.
– For some that might be a Cultural Heritage shoot as we celebrate all of your unique cultures that make up who you are.
Contact me for your own personalized session.  50% off all individual session fees if you mention "Empowered Women" at your consultation! 

• August 16th, 2018 •
Copyright ©  Devon Shanor Photography | All rights reserved
On August 10th, I held an Open House for everyone to stop by and come see the new space. Since June when we first decided to take on the space my office manager, Becca, and I have been working on getting everything perfect. I was so excited to share with everyone what the space looked like and I am so happy everyone that could show up, did. We found ourselves laughing with silly Photo Booth props, enjoying copious amounts of popcorn topped with candy from the popcorn bar, and drinking refreshing fruit punch with real fruit chunks.
Becca painted a wonderful canvas that was used as the guestbook and I took time at the end of the night to read what everyone had written. Thank you for all of the kind words! I am blown away by the feedback I received and so thankful to have such a strong supporting group of clients that have become friends and friends that have become clients.
Guests entered a raffle for a $75 credit and then enjoyed a quick tour of the new studio and office spaces. I now have a dressing room space, a make-up mirror, coffee machine, and more space for large families to enjoy viewing their photographs! I also had a slideshow of some of my most favorite photographs playing for everyone to see. I got to share some of our upcoming events: my back to school mini portrait session on August 25th at Tidewater Arboretum, my mermaid crown making party on September 8th, Senior Portraits for the class of 2019, exciting news about my Santa on the Beach session this fall, and new sessions that I am able to provide now that the studio has a separate space. I am very excited for what the fall will bring!
We had three raffle ticket winners that each won their own $75 credit toward an upcoming fall session. I can't wait to photograph each of the winning families!Please enjoy some of the photographs of the studio and from the Open House.
We had such a wonderful turnout that we will be looking to host more events at the studio and at other locations. If you'd be interested in learning more about future events make sure to follow me on Facebook and watch for posts!
I hope that if you didn't make it to the open house that I will see you soon to check out the space in person! I am very excited to share with everyone the new space and show off all of the hard work everyone has put in to make the space look so amazing!!

• June 5th, 2018 •
Copyright ©  Devon Shanor Photography | All rights reserved
Before you know it, your precious baby has grown up right before your very own eyes. One day you're chasing after them as they embark on their first run with those little feet and then the next you are receiving information about graduation caps and gowns. I'm currently trying to navigate my own feelings as my daughter, Olivia, is an upcoming Senior! While I am very excited for her, I find myself asking, "How did it all happen so fast?!".
One of my favorite sessions to photograph are Senior Portraits because I get the opportunity to capture the cusp between childhood and adulthood that these talented young people experience. I am rewarded once more when I get the family together for their viewing and display the photographs – because the expressions of surprise, love and admiration are the greatest bonus I could receive.
I love seeing how each Senior chooses to express themselves during their session with their body language, the locations we go to, their clothing, and any props or important items they choose to add into their session. It gives me a glimpse into who they are and an idea of the kind of incredible future they will have. I have had students bring their baseball bats, footballs, guitars, skateboards, art supplies and surfboards to incorporate into their portraits and we always find fun and interesting ways to utilize their prized possessions to make their portrait unique. I am so thankful for the moment when they let their guard down and I capture the portrait where they are completely relaxed and comfortable because, that ends up being the one they love the most.
Senior Portraits are also a great opportunity to capture the family as it stands at that moment before they go off to college. There is so much that can happen in a year that it's important to take photographs of everyone together before internships, relationships, and other life events pull people in different directions. I offer FREE family portrait sessions to every family that books a senior portrait session.
As the school year comes to a close, I am so proud of the Graduating Class of 2018. I know that you have an incredible future waiting for you and I am excited to see all that you will accomplish over the next four years. If you haven't had your portraits done already, it isn't too late to get some portraits done to commemorate this incredible moment in your life.
Looking ahead to the Graduating Class of 2019, I am excited to capture this year's moments with Seniors and their families. I am currently offering a Senior Summer Session deal that is CRAZY and I know you won't want to miss it.

• May 25th, 2018 •
Copyright ©  Devon Shanor Photography | All rights reserved
Devon Shanor Photography is evolving once again with the addition of my new Office Manager and Marketing Coordinator, Becca Kajouras. She is a wonderful asset to the team, adding creative and new ways to organize my business space and market my portrait sessions.
Becca recently worked for the local SPCA where she helped find animals their forever homes helping to make families feel complete with their four-legged friend. It was there that she became interested in Marketing after helping to photograph some of the animals for the SPCA's website. She's currently finishing up a Bachelors degree in Psychology at Norfolk State University with a plan to pursue a Masters program in the future. In addition to working for Devon Shanor Photography and finishing up her degree, Becca is a single mom to her son, Wesley. Together, they have three dogs (Dakota, Lucy, and Winter) and a large tank full of fish! In her spare time, Becca enjoys painting, reading with her son, spending time with her dogs, and cooking.
I've asked her to answer a few questions so everyone can get to know her. I know you're going to love her as much as I do!
What is your favorite color ? I love the color Green.
What is your favorite food?  Give me Tacos or Home-made Greek food any day.
What is something silly you'd like to share?
I love to laugh and I love to make the people around me laugh. At home it is never a dull moment, I am always trying to be silly to make my son laugh, smile, or just hang his head in embarrassment. I love to sing and to create made up songs. Recently, I created a breakfast song that we have gotten stuck in our heads. I also enjoy playing Just Dance with my son and I always end up laughing when I mess up on a dance move. I am a Nickname Creator Queen at my house, and everyone has a ton of silly nicknames that we use. The dogs have the most nicknames at this point.
Tell us about yourself:
I love helping others. Ever since I can remember I was that kid that gave away her toys to cheer someone up or did what I could to help another person. I love talking to new people and getting to know someone – it is the highlight of my day. I love spending time with my 8 year old son learning about what he's into at the moment, right now it's Dinosaurs, Minecraft, and Cooking. I have 3 crazy dogs; Dakota (my old lady) – she's going to be 10 this year and has been with me through everything, Lucy (my little bug) – is a rescue I adopted in 2017 after I took her home to help her recover after an orthopedic surgery and fell in love, and Winter (the baby) – is also a rescue adopted in 2017, she's very smart and sweet and loves to bring me shoes as her way of telling me she needs to go out. I recently got back into painting and feel so much happier that I'm being creative once again.
Where did you grow up?
I grew up in Northern Virginia and I honestly miss getting on the Metro and going down to visiting the museums – my friends and I used to do that often. We (my son and I) moved to Virginia Beach 5 years ago to be closer to the beach.
Why did you want to work for Devon Shanor Photography?
A few years ago, I asked Devon to do a portrait session of my family (Dakota, Wesley, and I) after I got my Associates Degree. If you know me, you know I am not a fan of being photographed but I loved how Devon made me feel throughout the whole process. Ever since then I've stayed in contact with Devon and when she had a position open for Marketing, I knew it was my chance to work for someone I admired and to work toward something I had fallen in love with. I feel that Marketing helps me bridge my love of communication with my creativity.
What will you be doing at Devon Shanor Photography?
I've only been with Devon for about a month now and I have done a variety of things including organizing her space, creating marketing material, and coming up with new ideas for the business. Everyday I get up excited because I know I'm going to learn something new and that I'm going to get a new idea. I know I will be doing a variety of things with Devon that goes way beyond Marketing and I am excited to meet all of her new clients and the clients she has had for years.

• March 14th, 2018 •
Copyright ©  Devon Shanor Photography | All rights reserved
I am just like you.  I have a job, a husband, kids, grocery shopping, a home to clean, bills to pay and a life to live!  I budget and cut coupons and love groupon and discount sites!  I hate spending more for something that I can get cheaper somewhere else.  I only have so much money coming and and I really do need to make it stretch as far as possible.  I get it!  That said… you REALLY DO NEED A PROFESSIONAL HEADSHOT done by a professional photographer!  A "picture of you" is not just a picture of you when you are trying to sell yourself.  And we all need to sell ourselves at times!
I was just searching online for a therapist for someone I love.  I found an incredibly helpful site that narrowed down therapists in my area to those that specialized in the the disorder I was looking for help in, where they were located, a short bio about them and their practice and a picture.  I was completely turned off by MOST of the pictures!  Only a handful had professional portraits and most were snapshots with distracting things in the background and were unflattering.  A few looked to have been taken 30 years ago with outdated clothing or hair.  They might be AMAZING therapists but I didn't even click on their profile for more information.
We all love selfies but a selfie is NOT a professional portrait!!!!  Yes, I am a photographer and of course I have a professional headshot… but be honest, if you were coming to do business with me about ANYTHING and I had this as my profile picture or on my website, does it look like I invest in my business?  It's a SELFIE with clutter all behind me!  
Or this one?  A nice picture of me, but there is an unmade bed behind me and an open door.  I'm sitting in a hotel bedroom!  
These are the kinds of things I saw when looking for a therapist this morning.  There was one where he was standing beside a horse and you could only see a portion of his face but ALL of the horse!  
We shouldn't make judgments on people by the way they look…. but we do have first impressions that are hard to get past.  We often have a TON of options in front of us and we navigate ourselves to the ones that relate to us.  Often, unless we are buying something  and there will have NO interaction (like online), we want to feel connected to the people we will be working with, buying from, spending time with, etc.  Some of the pictures I saw today, the therapists were almost scowling… and you want me to come and lay on your couch and tell you my problems???  No thanks, Mr. Grumpy.  The outdated ones… um no thanks Mrs. Seventies show.  The selfies… is this a legitimate business Ms. Smartphone?
The take-away from this is you NEED to have a professional portrait.  It doesn't need to be BORING but it does need to focus on you and how you are trying to sell yourself.  Do you want to be inviting and warm?  Powerful and important?  Confident and trustworthy?  Self controlled and competent?  Amusing and charming?  Selfless and calm?  Different jobs call for different portraits!!   
Here are a few of MY portraits.  I usually try to go for inviting, warm, and friendly.   Sometimes I include my camera, sometimes I don"t.  I love to be outdoors and since many of my sessions are on location- I usually choose outdoor locations too.
In response to my frustration today in viewing terrible headshots of therapists, I am going to offer a special discount for the rest of this week only.
 Contact me for a professional portrait of
yourself for only $110.  
This will include the session plus one digital image.  
Please invest in yourself and in your business.  Put your best foot (er… face) forward and see the difference it makes! 

• December 31st, 2016 •
Copyright ©  Devon Shanor Photography | All rights reserved
Another amazing year has passed.  Last year at this exact time, I was just so thankful 2015 was almost OVER.  It was a year filled with so much sadness and loss. I prayed for 2016 to be a BORING year at least!  I just wanted to get past all the pain of 2015.  God answers prayers and more.  Like he states "There is a time and a season for everything."  The BORING year I was praying for didn't happen, instead He gave me so much more.
Personal highlights of 2016… I started the year off on a cruise with my family.  The first cruise we have done together and it was a beautiful welcome to the new year!  In the spring, I visited  NYC with my son and godson and got to see my childhood crush, Will Smith (aaaaahhhhhhh) film the movie Collateral Beauty.  (Seriously, I was like a giddy child- and the coolest thing was it was an unexpected surprise to see him on set!!  Thanks to an amazing friend who set it up!)  In the summer, I visited Ethiopia again, with Habesha Momma, and got to start the process of opening a home for homeless and trafficked children.  I also FINALLY got to take my husband to NYC.  I love NYC and Brett has said for years  "NEVER" when I ask if he'd like to go with me.  However, he finally agreed and we had a fabulous time together enjoying the big city!
One of the biggest personal and business highlights was I moved my business out of my house and into a true commercial space!!  It was a HUGE leap of faith but I am so very thankful I took the risk.  I LOVE having my own space.  I've been a successful photographer for years BUT having my own name on the outside of a building makes me feel "I've made it!"  It has been an amazing whirlwind of a year!  I had a phenomenal Open House in my new space and felt so much love poured out.  I have been blessed by the opportunity to photograph so many amazing people, families and projects.  I truly love my job and don't take for granted the fact that I am given the gift of creating moments in time for each of you.
This blog every year is one of my hardest… to go through the year and pick my favorite images to share.  Each one of you are so special to me, all of our shoots hold special moments and laughs.  In every single session- I am creating memories that I pray will be cherished for generations to come.  Narrowing that down to 15-20 images to show my year in review… it is SO HARD!  But here are some of the highlights I was able to narrow it down too… and once again thank you.  Thank you for trusting me, thank you for supporting me, thank you for allowing me into your family.  
I pray blessings, love and lots of laughter in 2017!

• September 19th, 2016 •
Copyright ©  Devon Shanor Photography | All rights reserved
Years ago, I visited Colombia in South America on a mission trip.  Jamie, one of my fellow travelers, and I lost touch over the years, although we stayed FB friends. (Jamie is now living the adventure life in ALASKA!  So jealous… until I realize I'd have to be cold all the time!  Then I realize why I like Virginia Beach!)
Anyway- back on track,  Janie's mom Margaret has recently gone into real estate and needed professional portraits and Jamie refereed her to me! What a blessing.  I LOVE referrals.
Margaret wanted beautiful,  relatable, friendly images and the Founders Inn provided a perfect environment.  She wanted to incorporate the beautiful gardens and architecture that they are so well known for at the Inn.  She knows her architecture too and told me all the names of the arches, windows, treatments, stones, etc that we saw.  I'm NOT educated in these things, and I had little to add as she discussed the beauty in the hotel!  I can tell she's going to do amazing in real estate.  She knows her stuff, she's relatable, she's kind and she's a joy to be around.  If you are in need of a realtor, I think you'd find a perfect fit with her!
Check out her website here:  http://www.margaretboundspresents.com/home.html and see her beautiful images enhance her website!