• September 16th, 2019 •
Copyright ©  Devon Shanor Photography | All rights reserved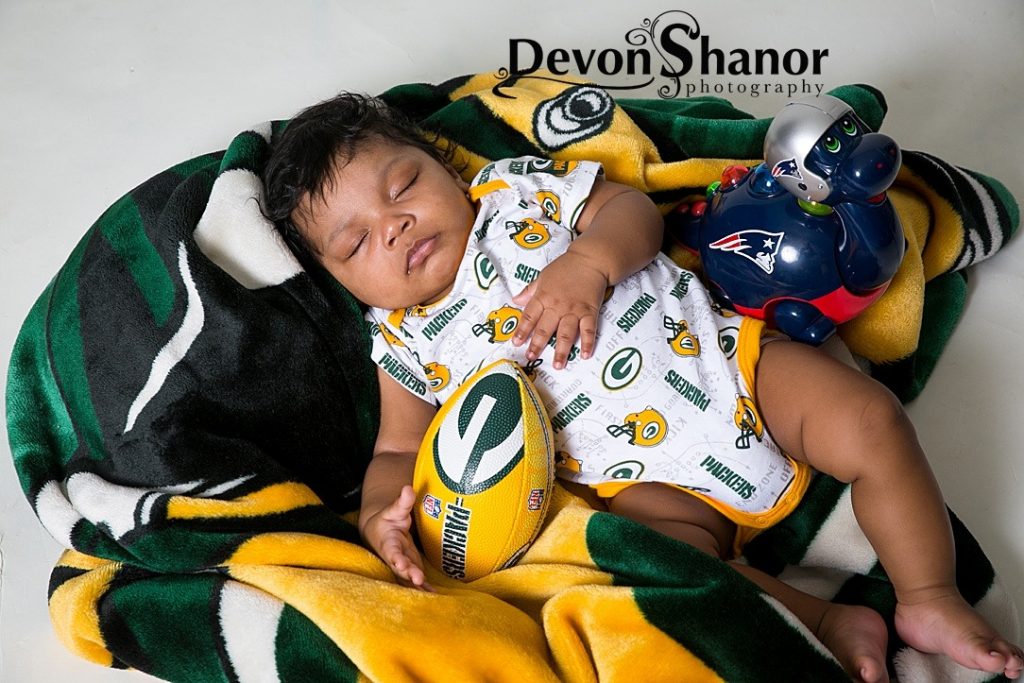 When we hear the phrase "family feud" some of us immediately picture Steve Harvey and the game show. If I went a step further and said the family name is Mccoy, we might think about the Hatfields vs Mccoys feud. Well this is a completely different kind of feud between family, one that is dividing families all across America right about now…it's football rivalry.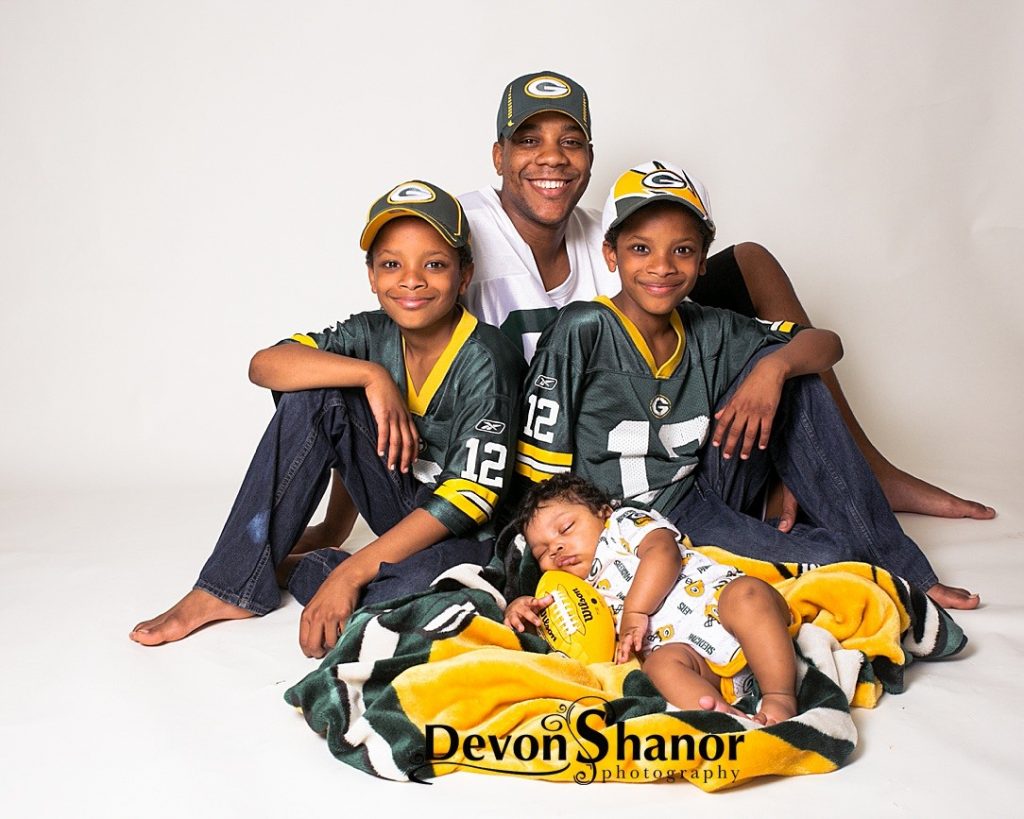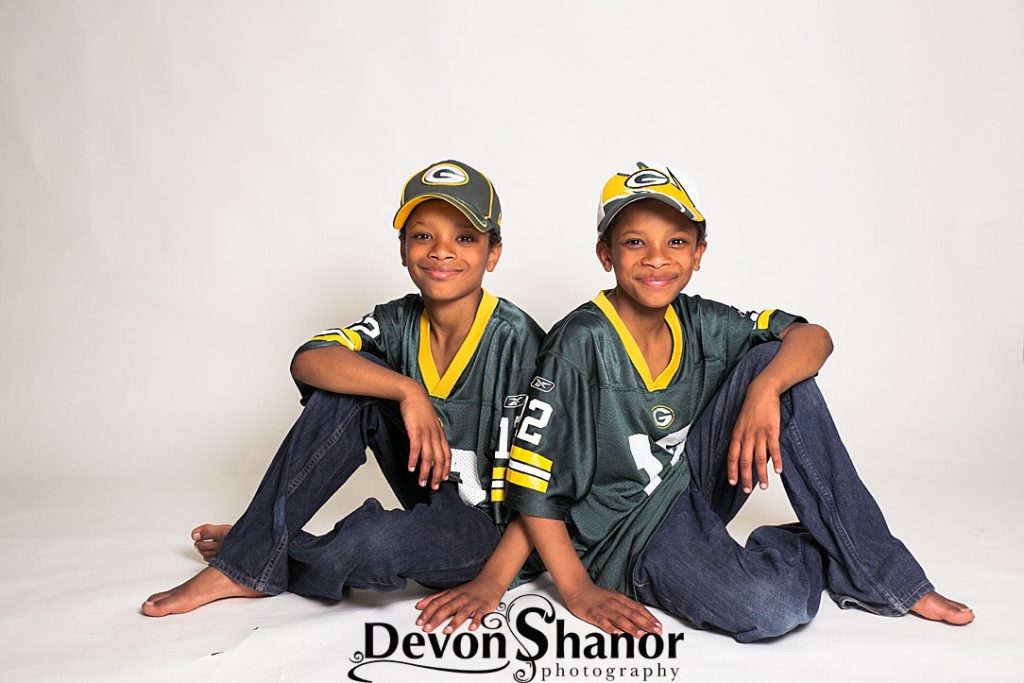 When dad is a Green Bay Packers fan and mom is a New England Patriots fan what team do the children choose? If you base it off the last few Super Bowls the Patriots could be an obvious choice, Go Brady! So fast forward a few years, the twin boys are now in High School, Rob Jr is a Patriots fan and Kenneth is a Packers fan. I love these portraits because mom let the green and gold rule, but I love this family because above all else they are loyal to each other. Who's ready for some football?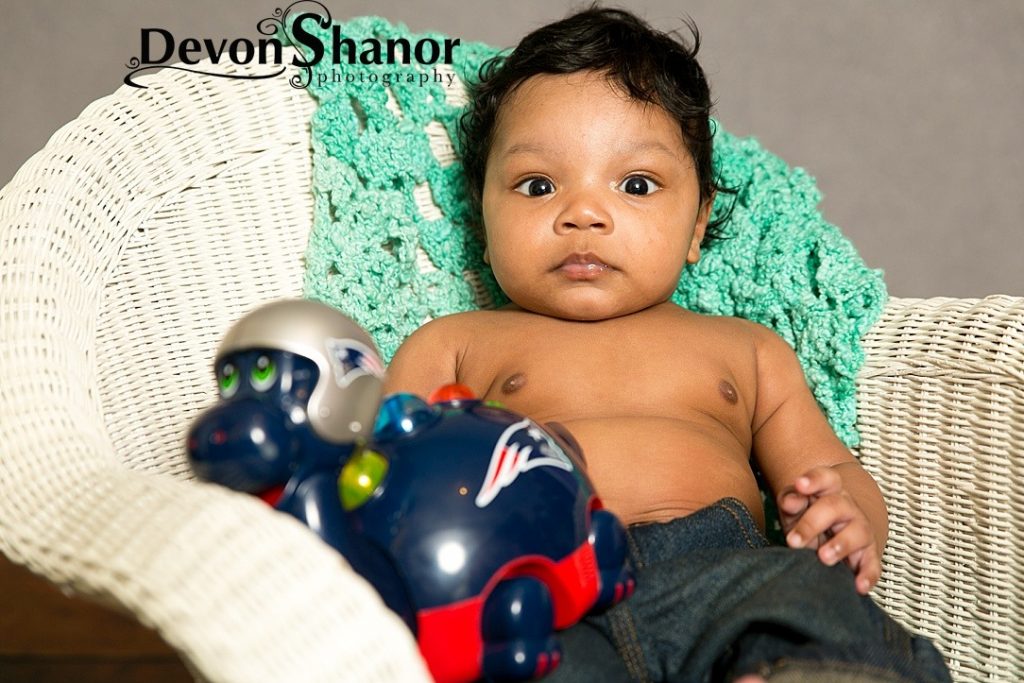 • September 10th, 2019 •
Copyright ©  Devon Shanor Photography | All rights reserved
Meet Miss Felicity, at her nine month portrait session. I have been photographing her quarterly since birth and it's so cool to capture her growth and milestones. We typically wait about nine months for baby to arrive and in the nine months after they change so fast.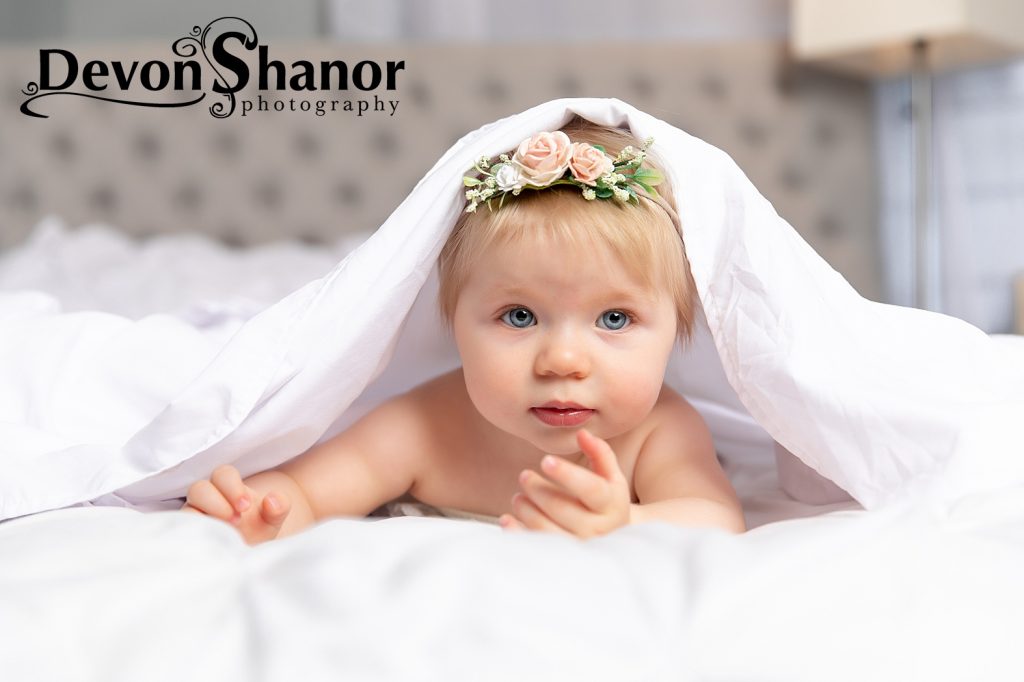 Felicity is sitting and playing on her own, but she enjoys the company of her big sister, Elleigh. She is trying new and tasty foods and looks forward to nap time. We were able to get a few shots with dad and his girls before he left for deployment. This little lady is growing up right before our eyes and soon it will be time for a first year celebration.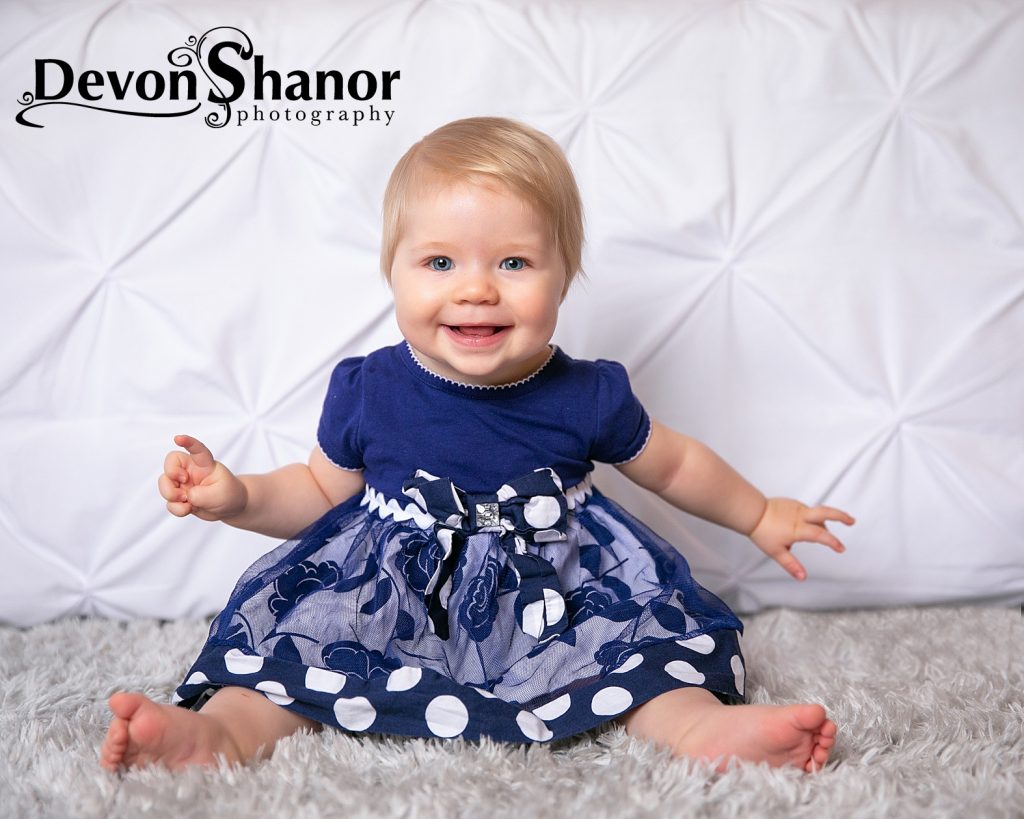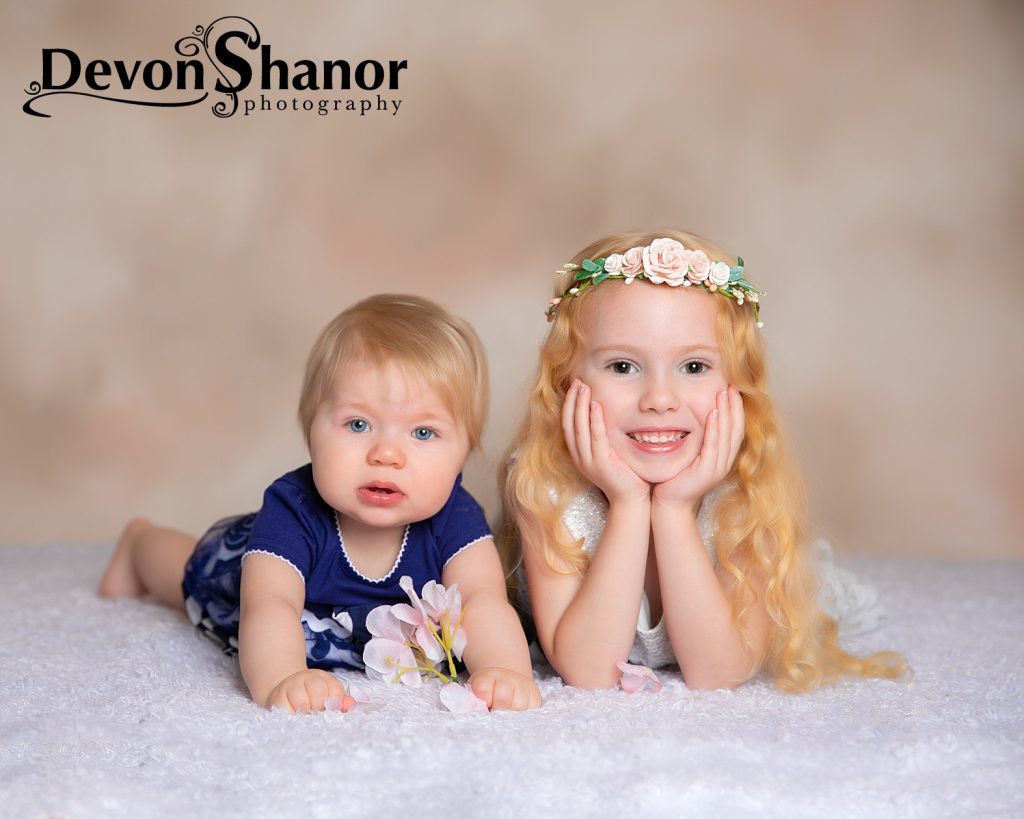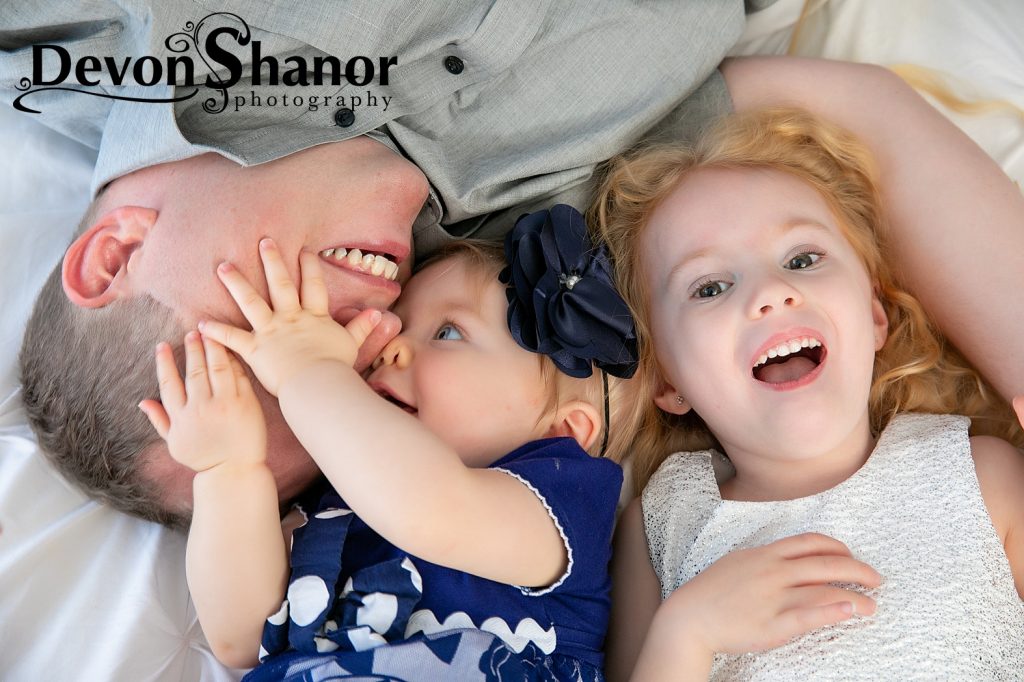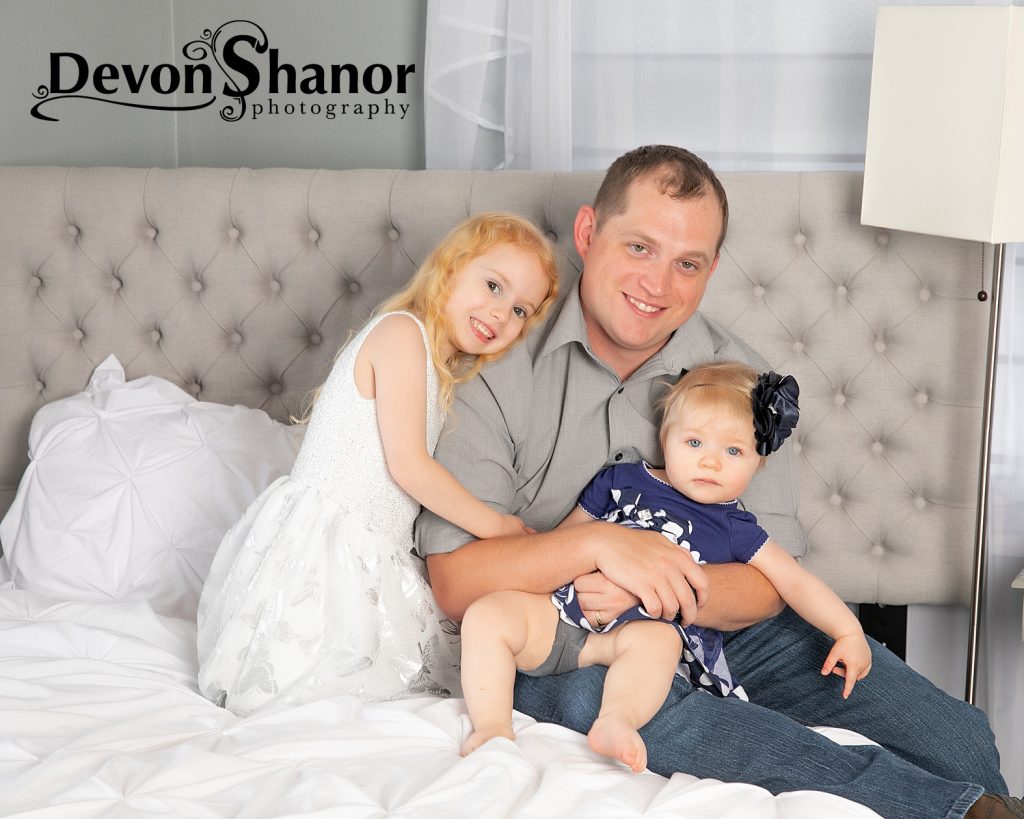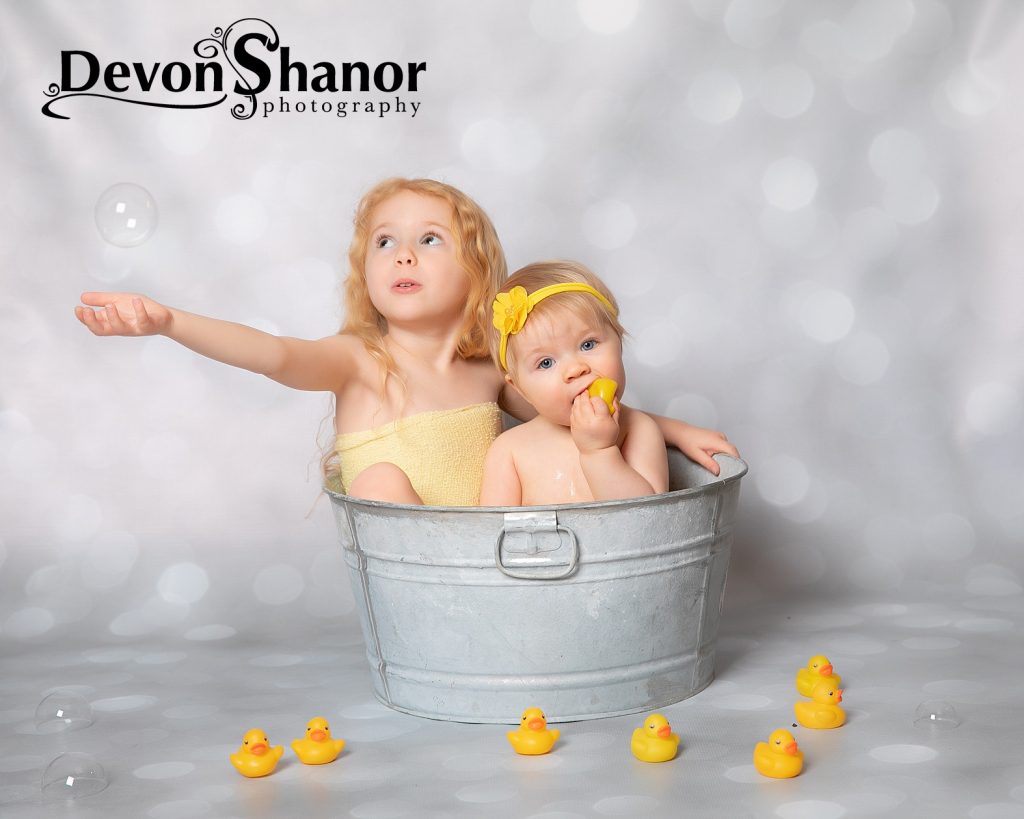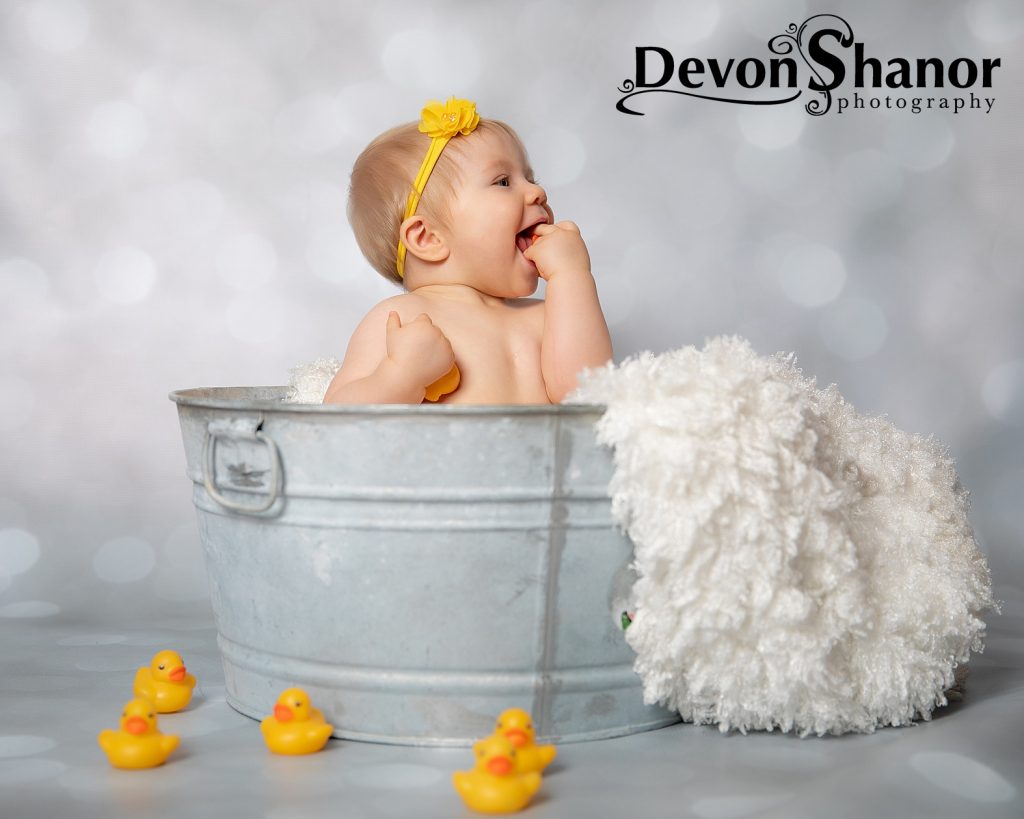 • September 6th, 2019 •
Copyright ©  Devon Shanor Photography | All rights reserved
Not every little girl has a handy carpenter grandpa, but lucky little Genevieve does! Her grandpa crafted this adorable little boat for her and we had to incorporate it into her first year portraits.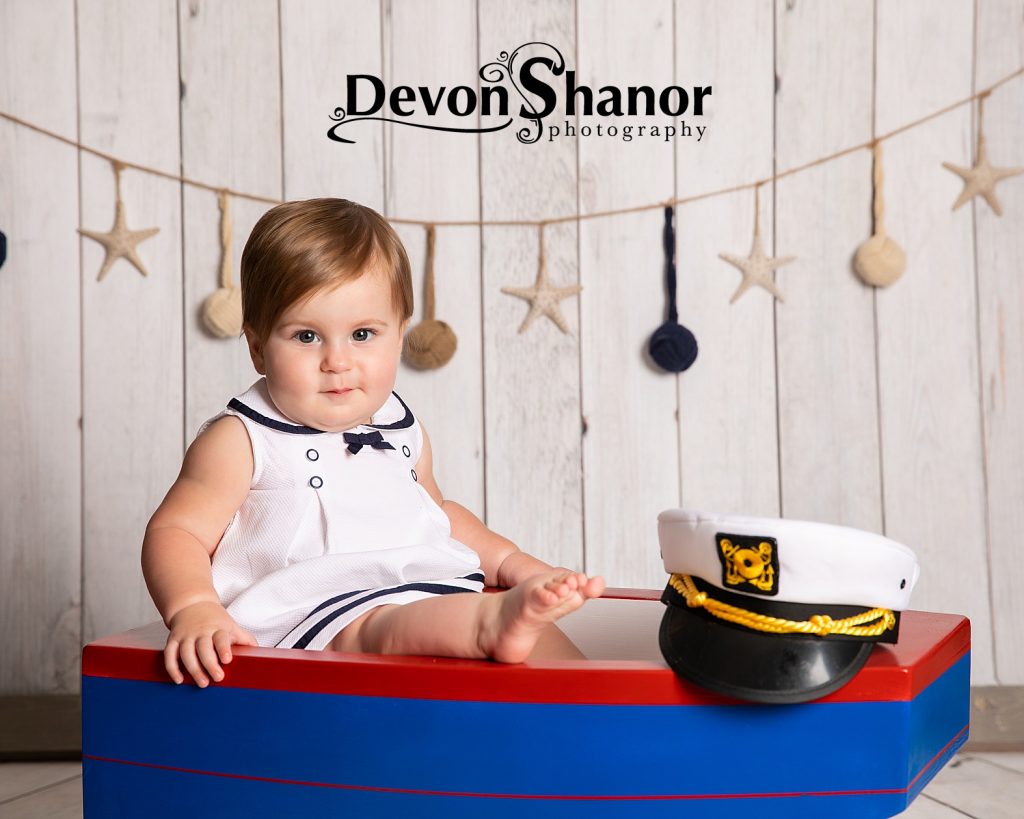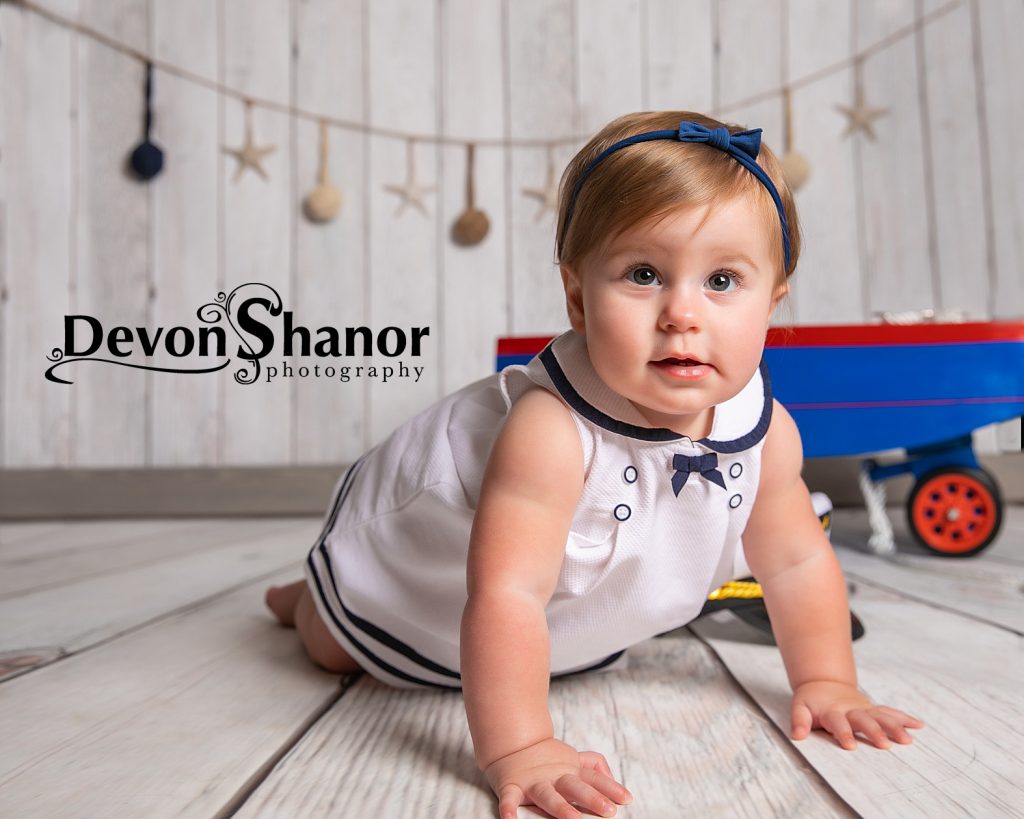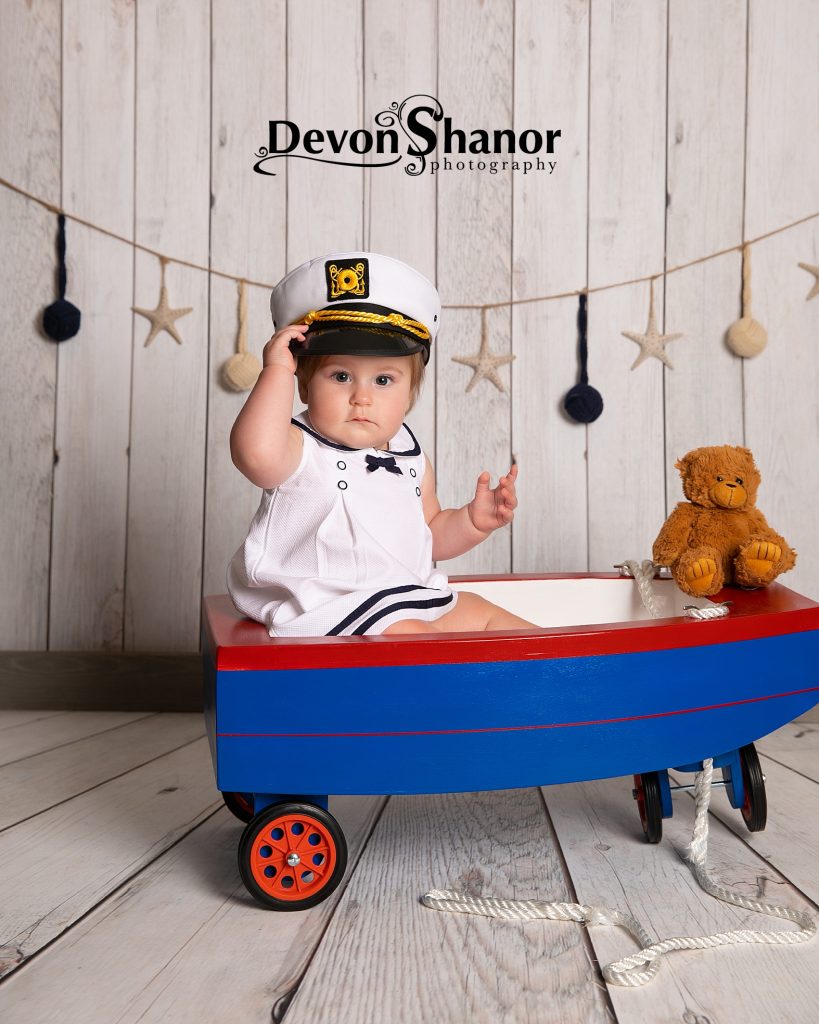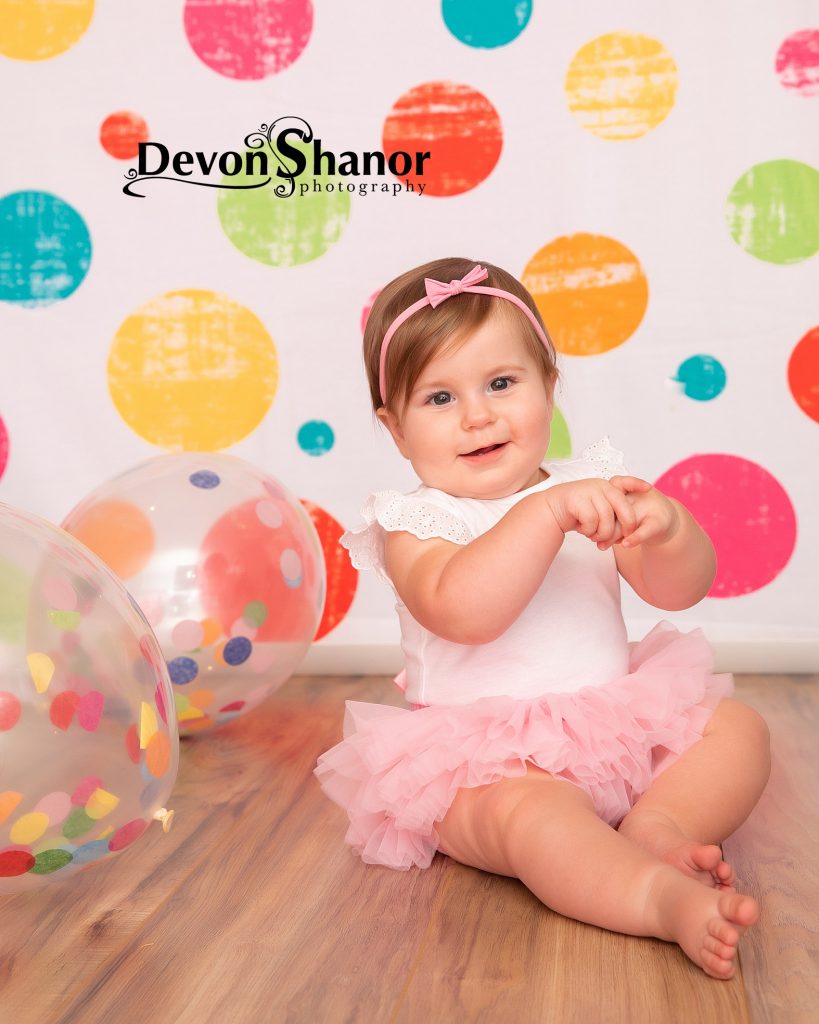 Genevieve has mastered crawling but isn't quite ready for walking yet, but we did capture some standing pictures, such a big milestone for an almost one year old! We also captured an adorable portrait of her looking at herself from just a few days old!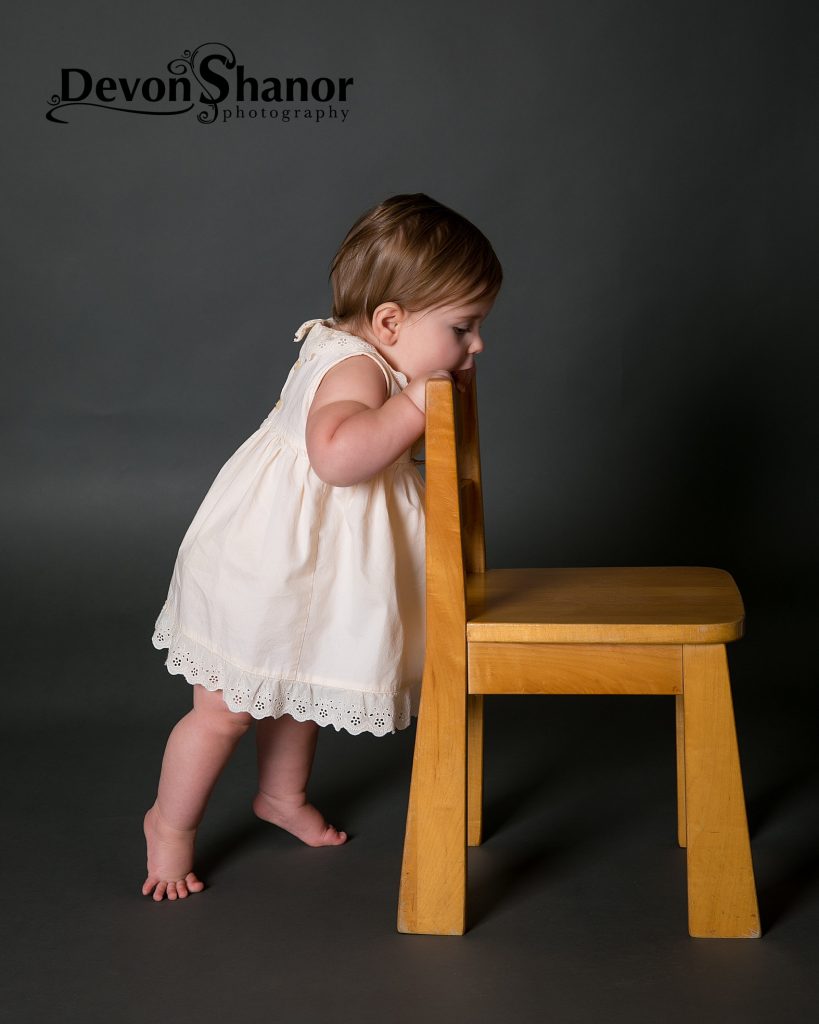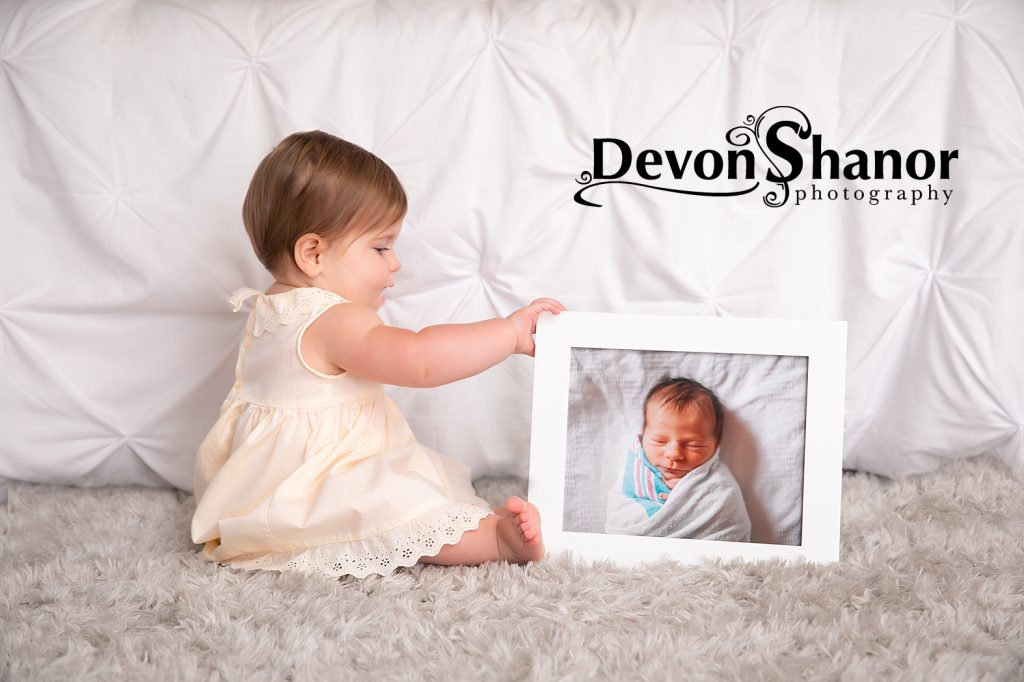 Little Genevieve LOVED her cake smash session! It was a messy highlight to her first 360 days her on each! She played, she ate, she eventually practically passed out from the sugar rush!