• September 6th, 2019 •
Copyright ©  Devon Shanor Photography | All rights reserved
Not every little girl has a handy carpenter grandpa, but lucky little Genevieve does! Her grandpa crafted this adorable little boat for her and we had to incorporate it into her first year portraits.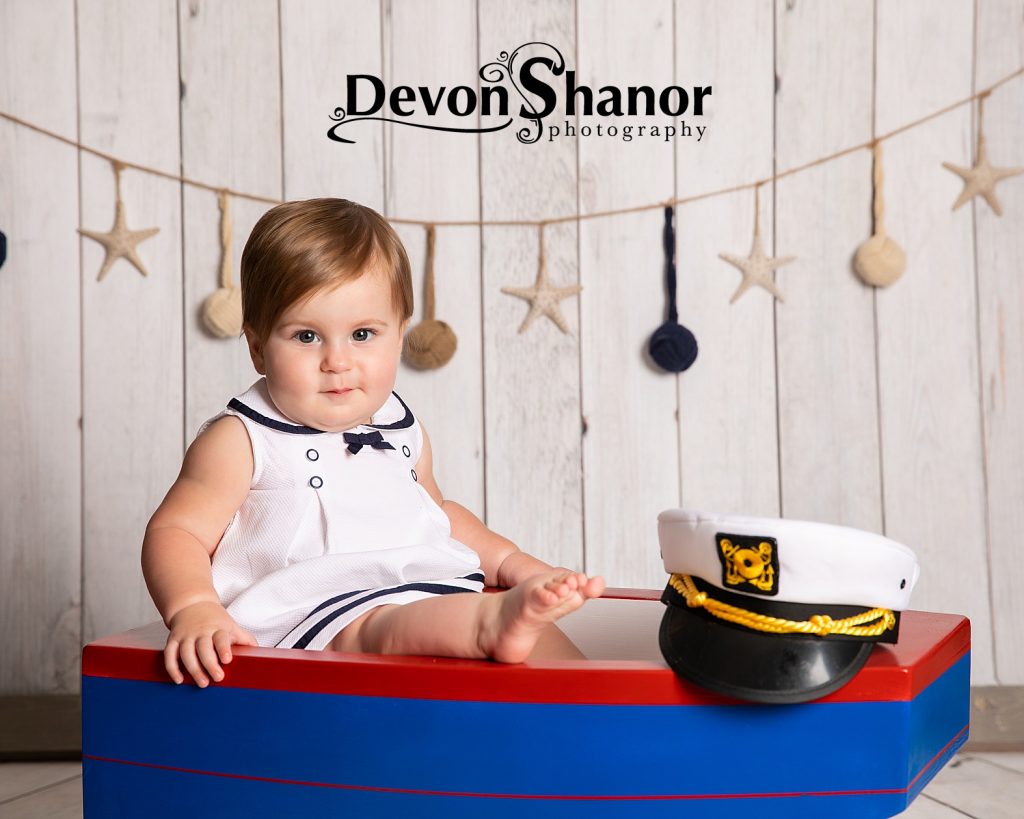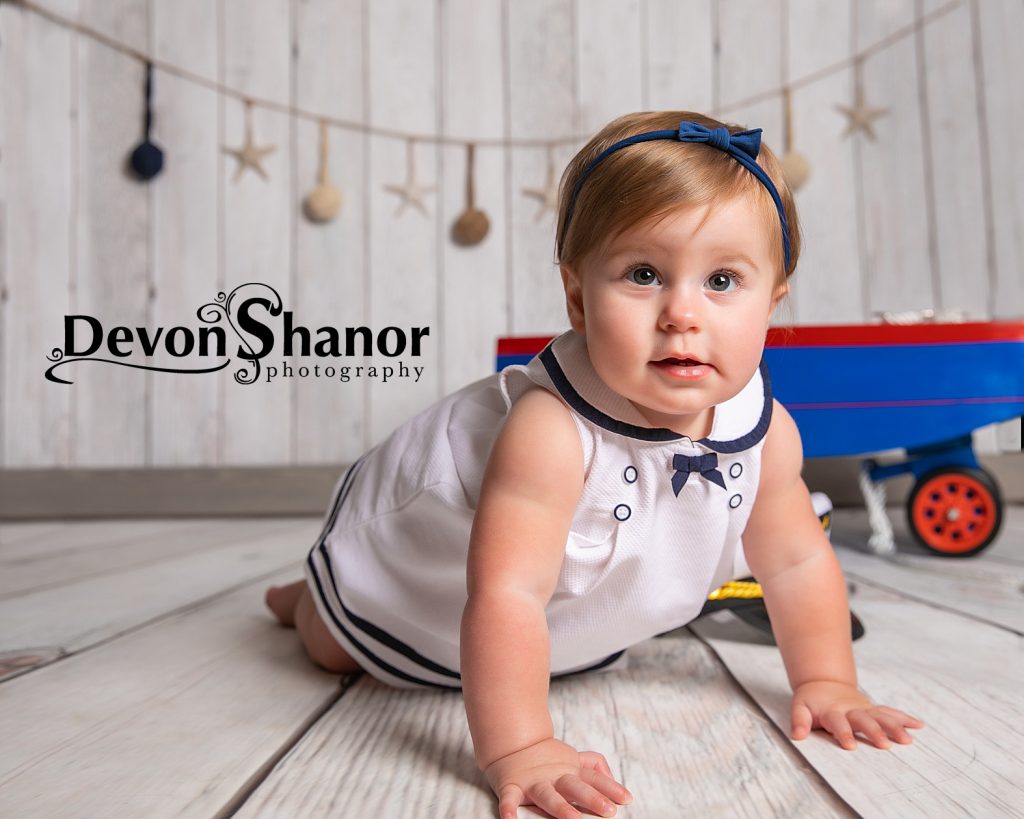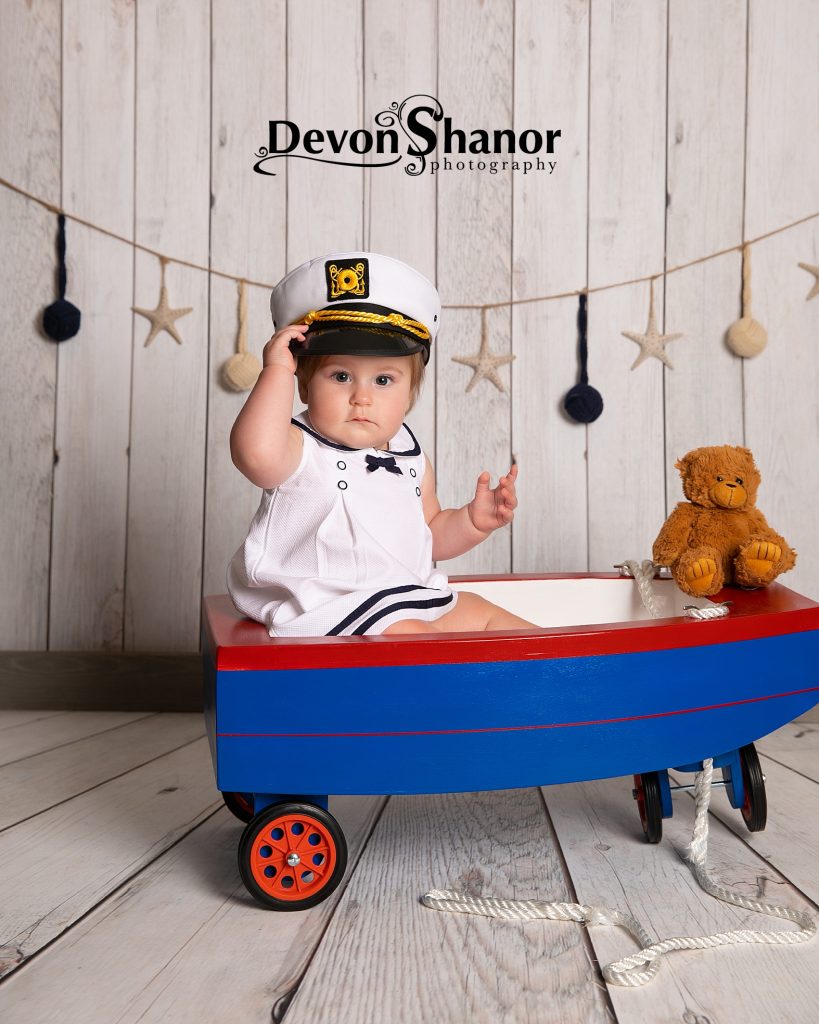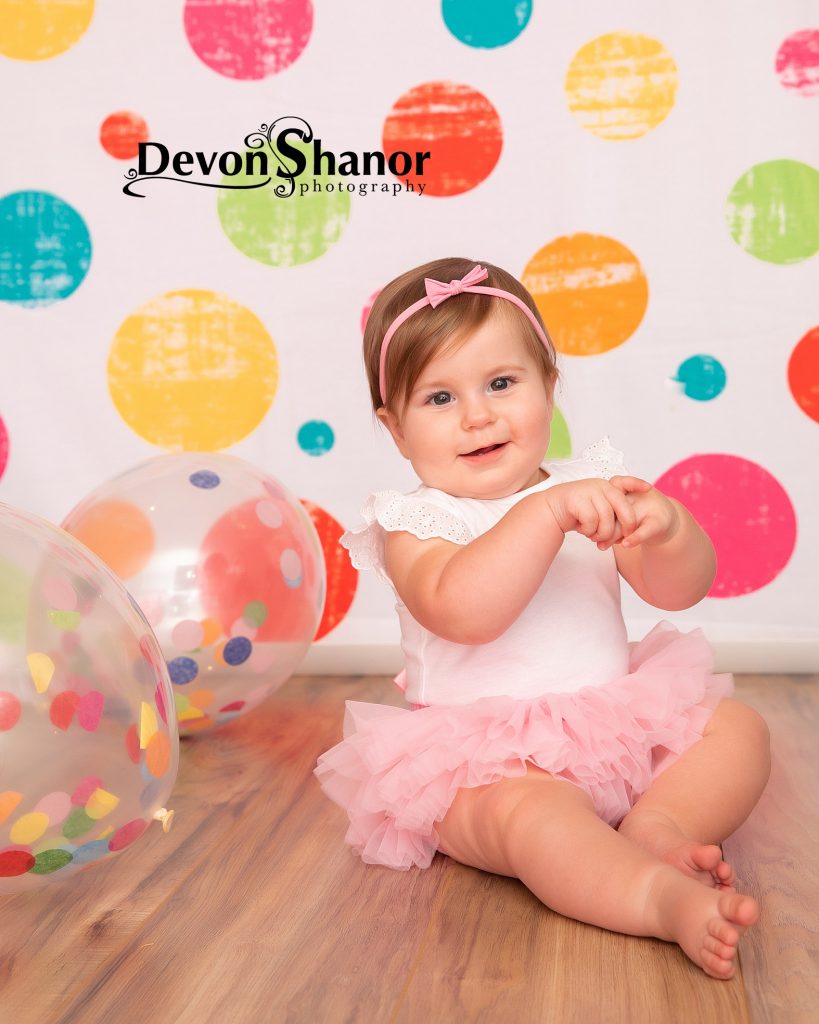 Genevieve has mastered crawling but isn't quite ready for walking yet, but we did capture some standing pictures, such a big milestone for an almost one year old! We also captured an adorable portrait of her looking at herself from just a few days old!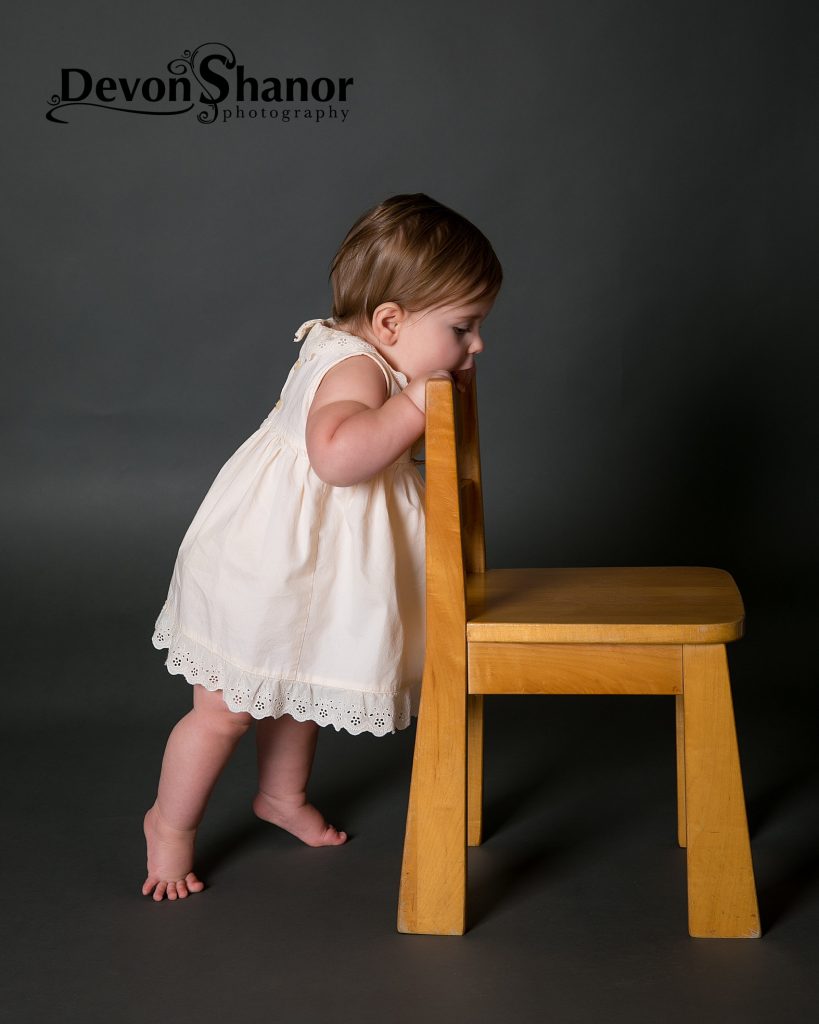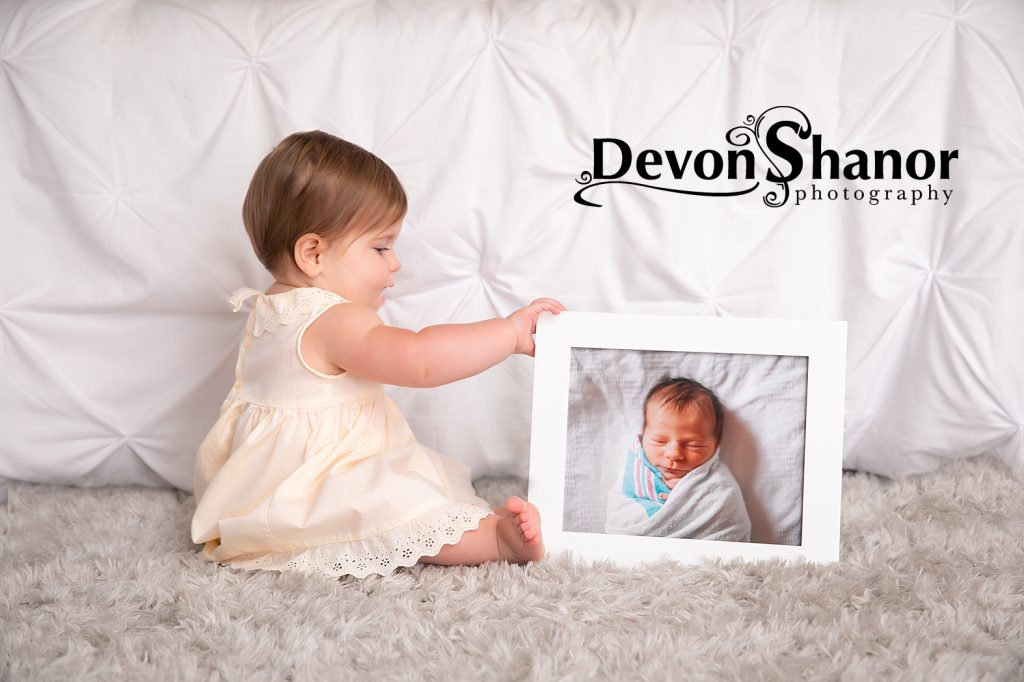 Little Genevieve LOVED her cake smash session! It was a messy highlight to her first 360 days her on each! She played, she ate, she eventually practically passed out from the sugar rush!