• October 29th, 2019 •
Copyright ©  Devon Shanor Photography | All rights reserved
Alyssa is turning one!! She laughed and smiled for the camera because she loved the fuzzy texture of my fur carpets! We captured lots of big moments during her first year session, she stood by herself and she started crawling THAT DAY so we got some adorable belly crawling!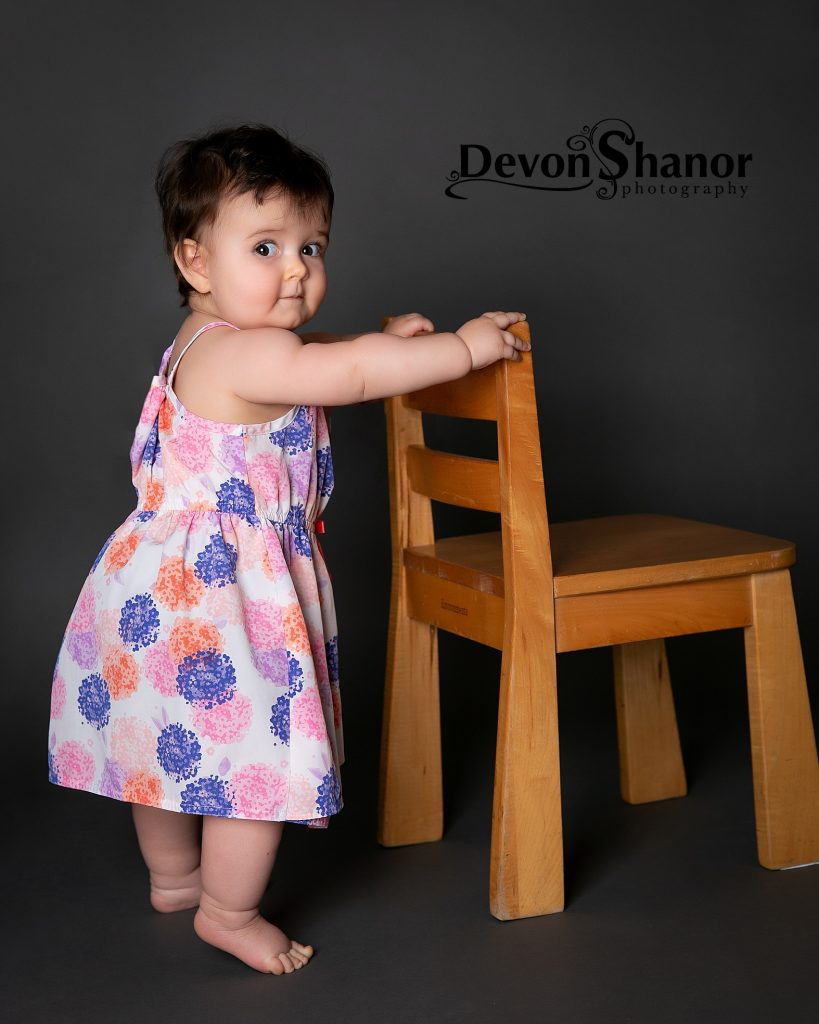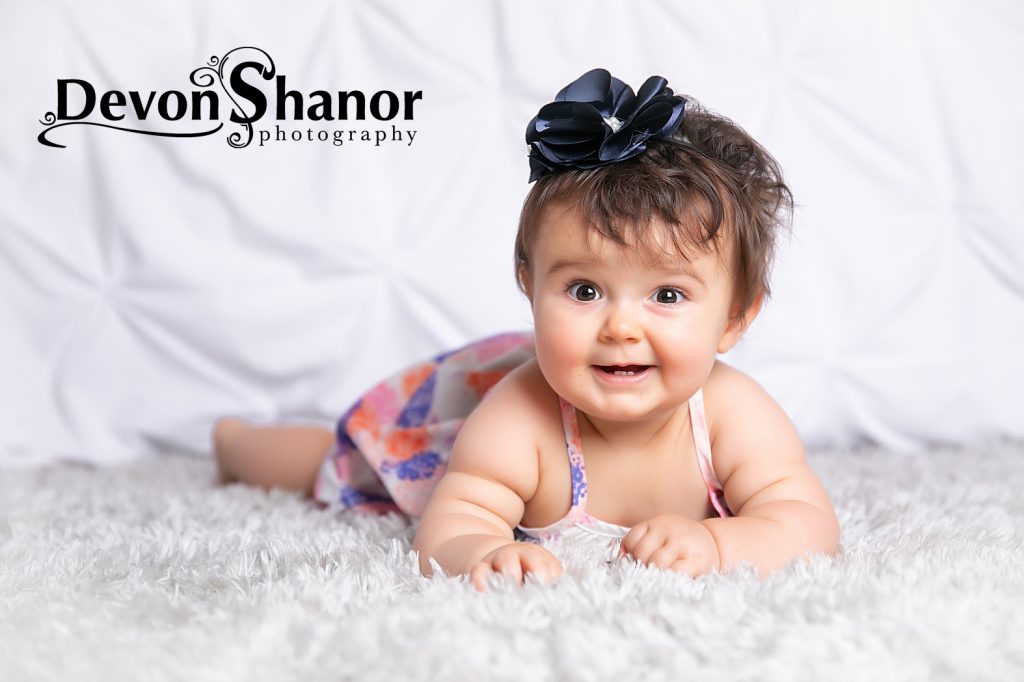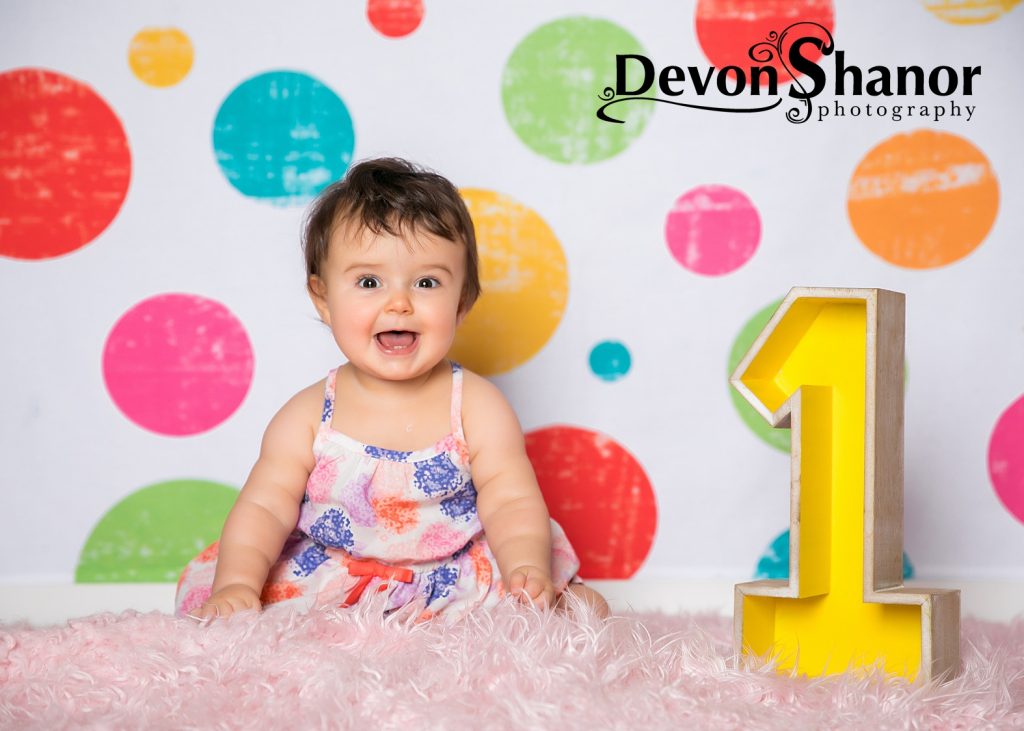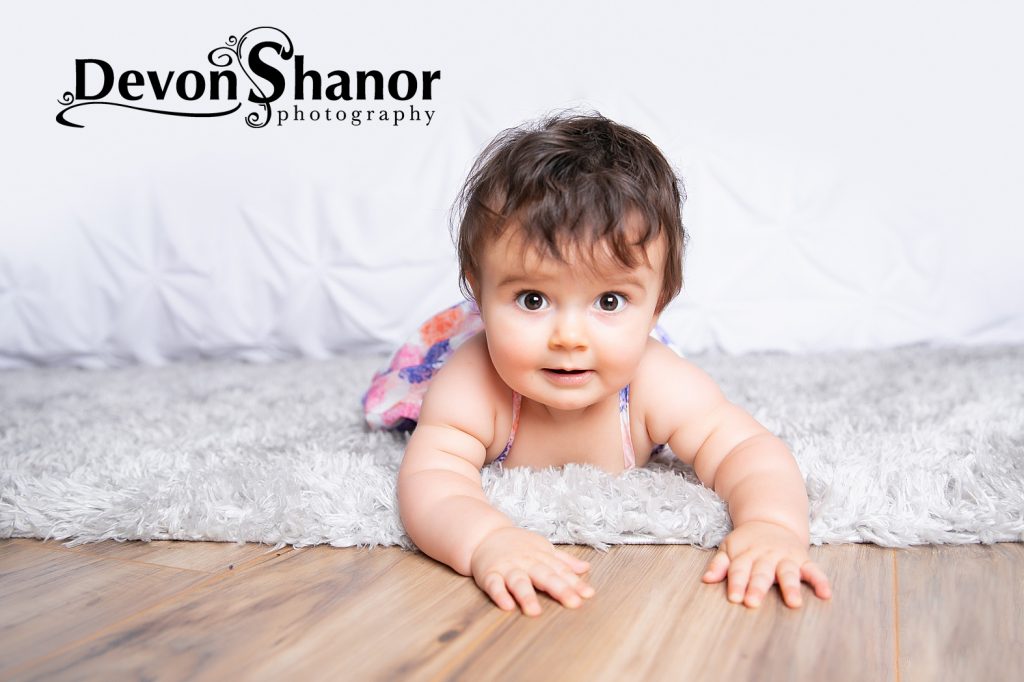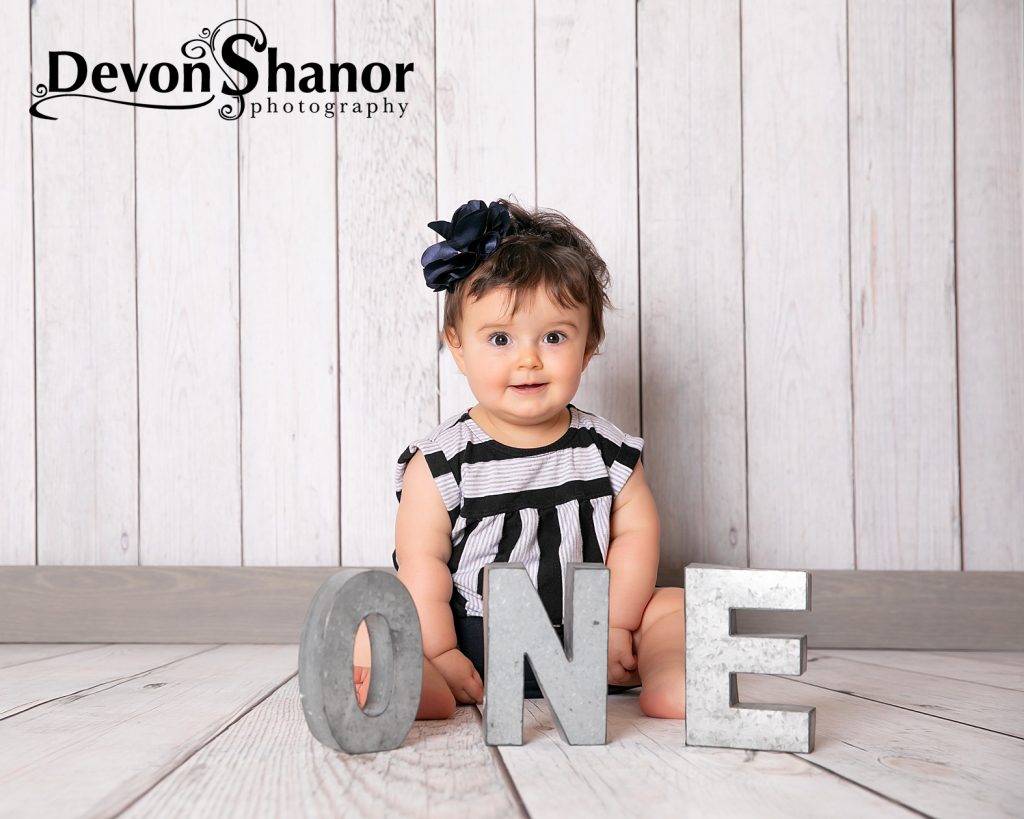 For most little ones, the cake smash is a fun treat and tasting the sugary goodness that is icing and cake is a highlight! However, little Alyssa wasn't having it, she gagged when she first tasted all that sugar! So, we enjoyed playing in the icing more than eating it!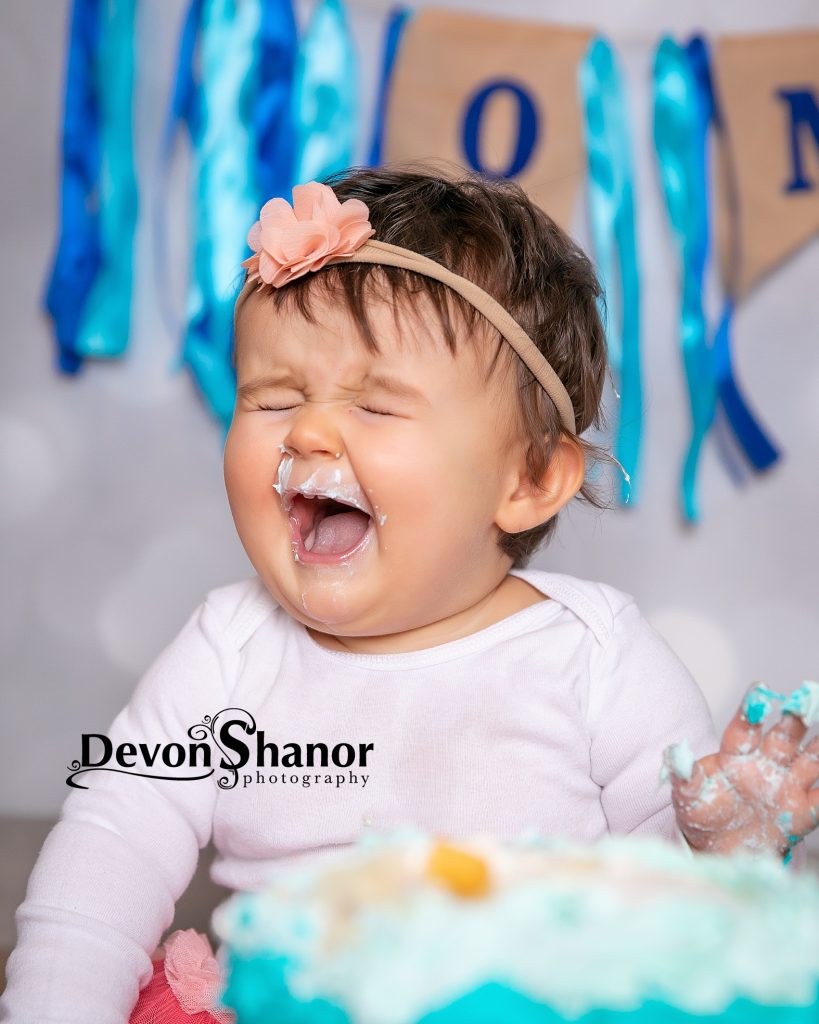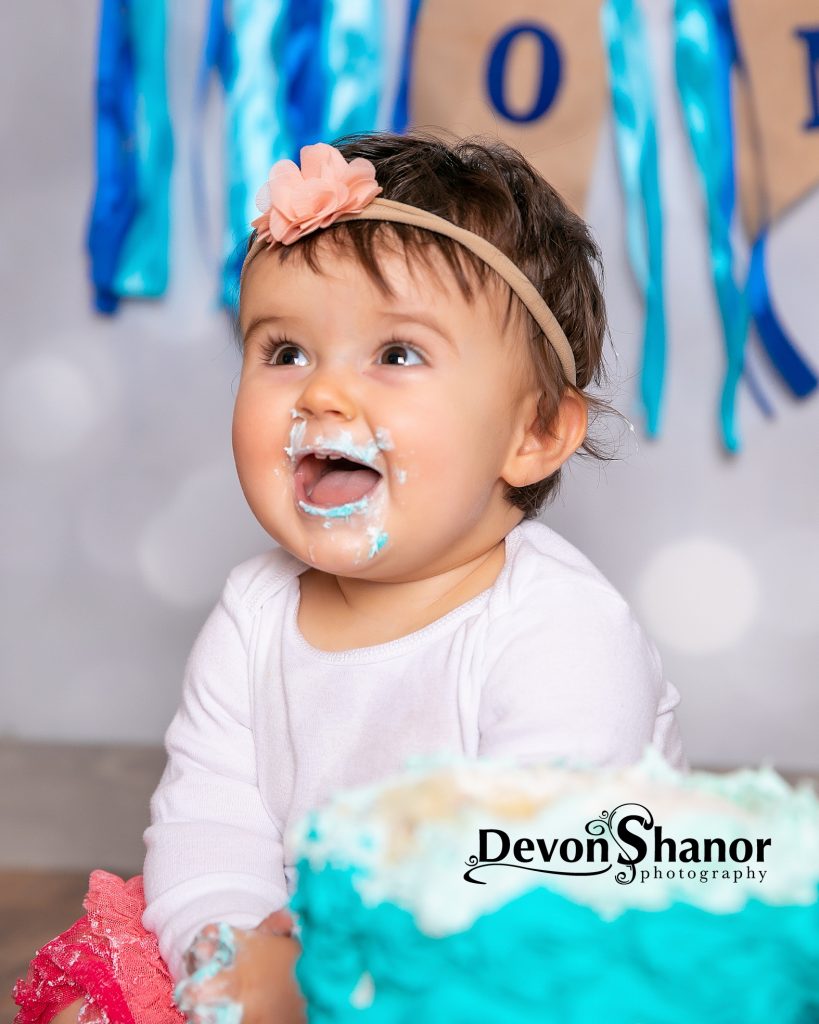 Thanks Wilda family for trusting me again with your little girl. Year one down, I hope the next ones are as exciting and fun as this one was!!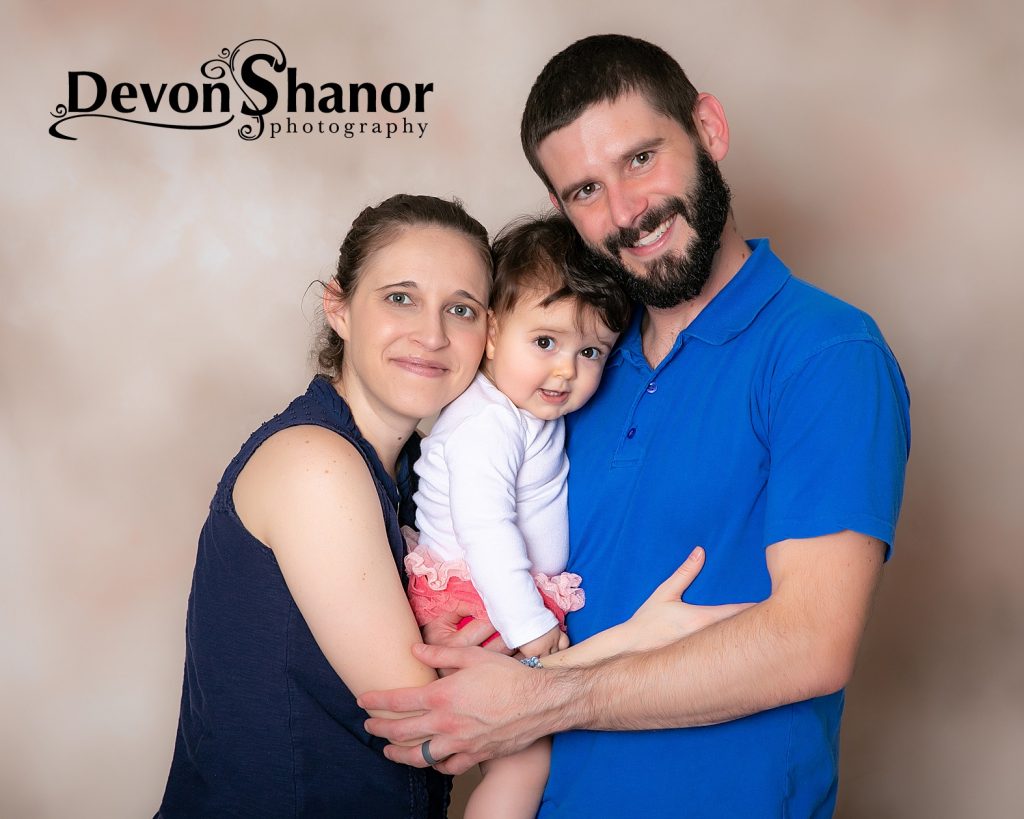 • October 25th, 2019 •
Copyright ©  Devon Shanor Photography | All rights reserved
I had an amazing time traveling Asia with my mom and daughter this summer to celebrate Olivia's graduation. While we were touring Laos, we met an amazing man, Thong, who showed us all the beauty of his country. He was such a wonderful man and we loved his story! He met his wife and married her within a week!!!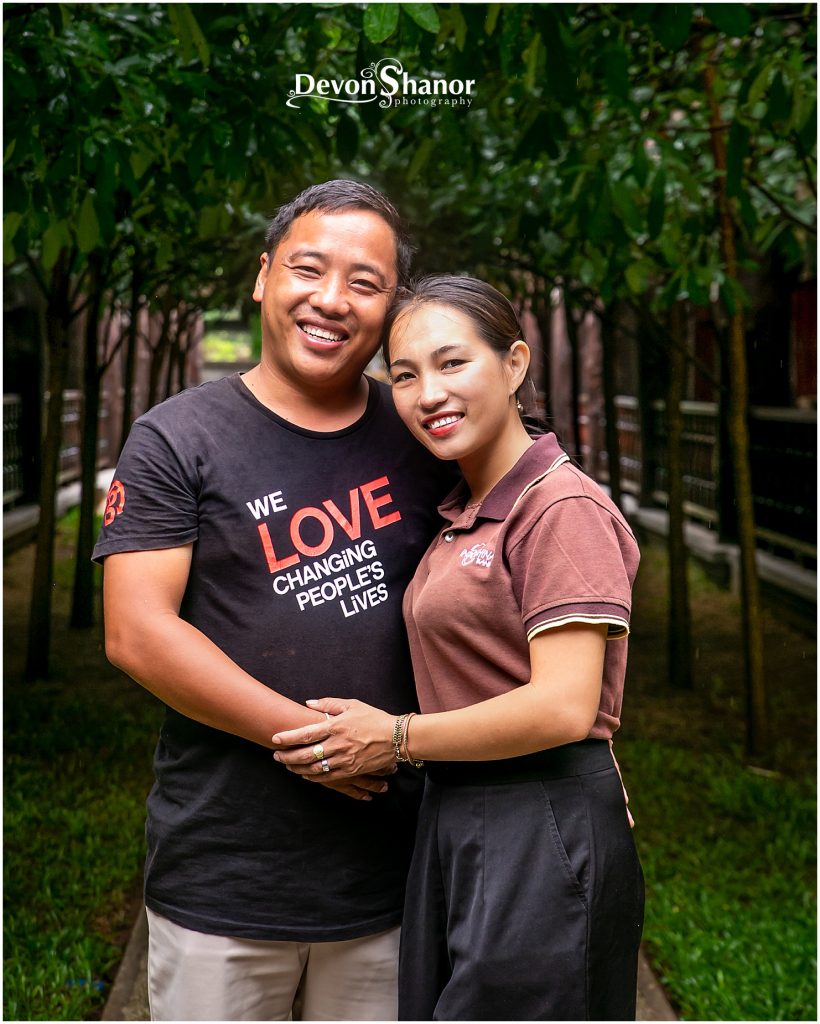 They are still happily in love with three kids! He is known in his town as the man who drives with FIVE people on his little motorcycle. Many people drive with three or four but he is the only one who regularly travels with five. As we were touring the country, I mentioned that he needed a portrait of that and he agreed! So when his wife came to pick him up she brought all the kids and we did a mini photoshoot for his family.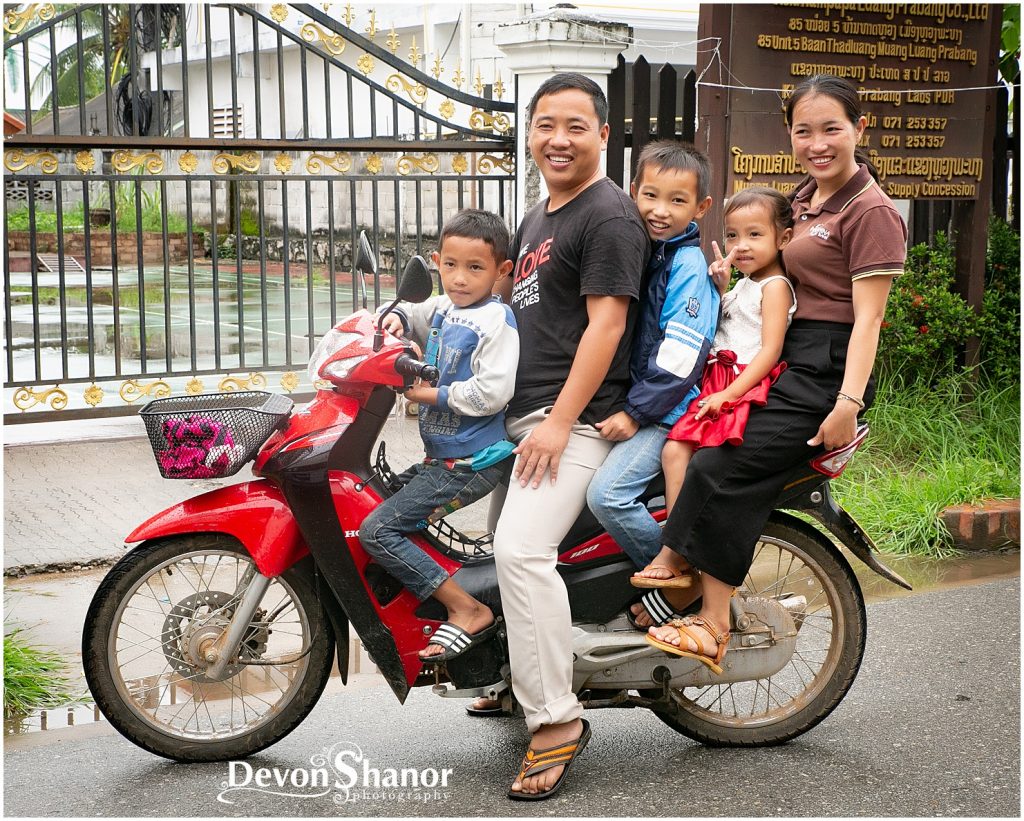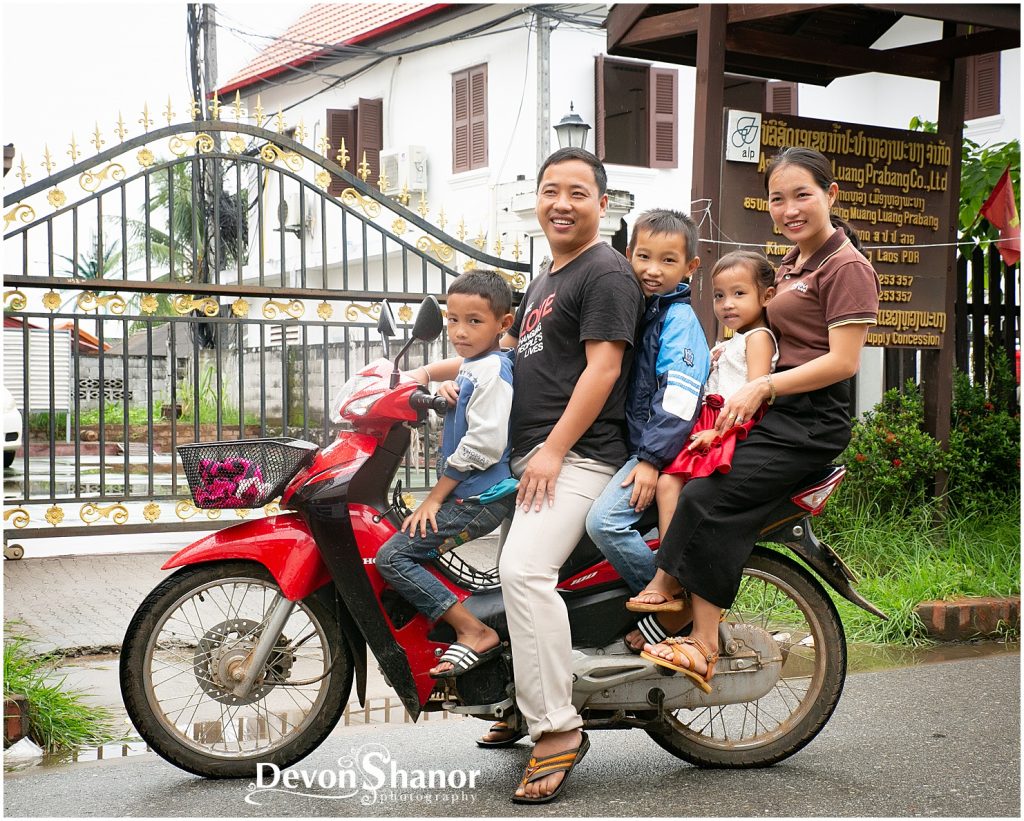 My camera wasn't very happy with the very humid morning after spending the night in air-conditioning (dang condensation!) but we pushed through and still captured some fun family portraits for my new friend!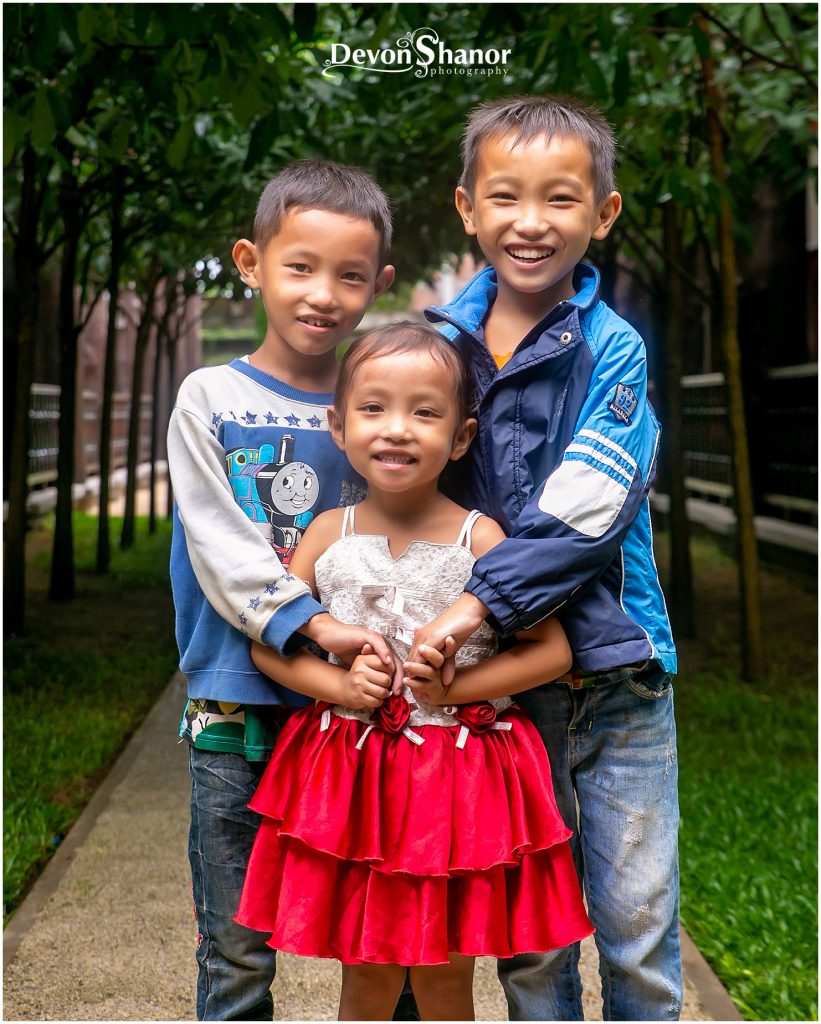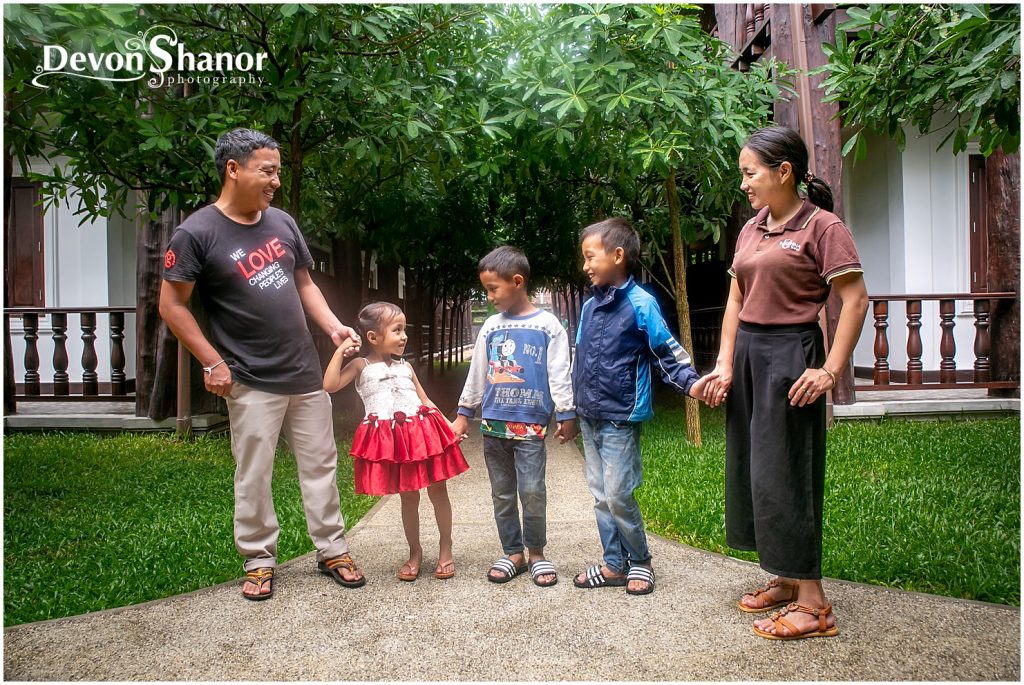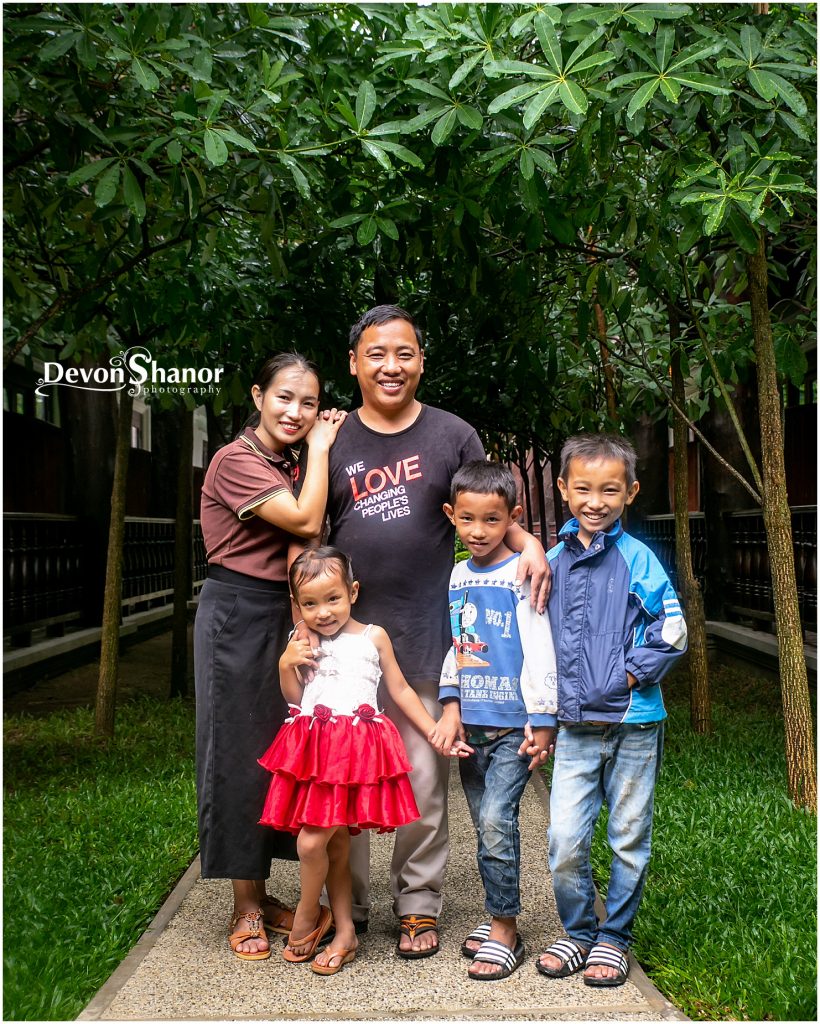 • September 16th, 2019 •
Copyright ©  Devon Shanor Photography | All rights reserved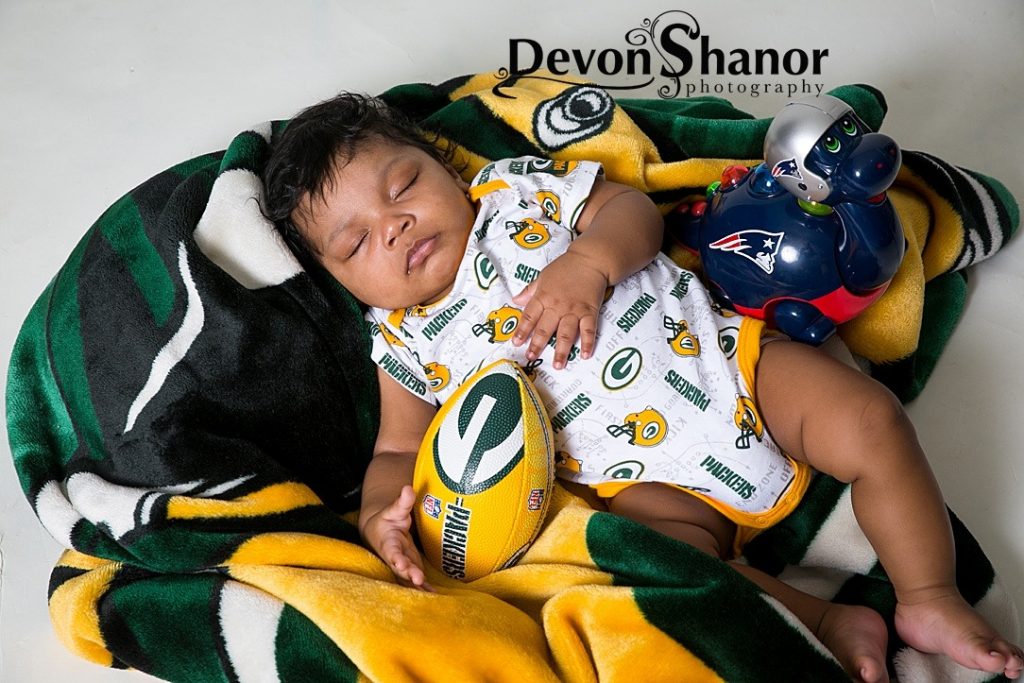 When we hear the phrase "family feud" some of us immediately picture Steve Harvey and the game show. If I went a step further and said the family name is Mccoy, we might think about the Hatfields vs Mccoys feud. Well this is a completely different kind of feud between family, one that is dividing families all across America right about now…it's football rivalry.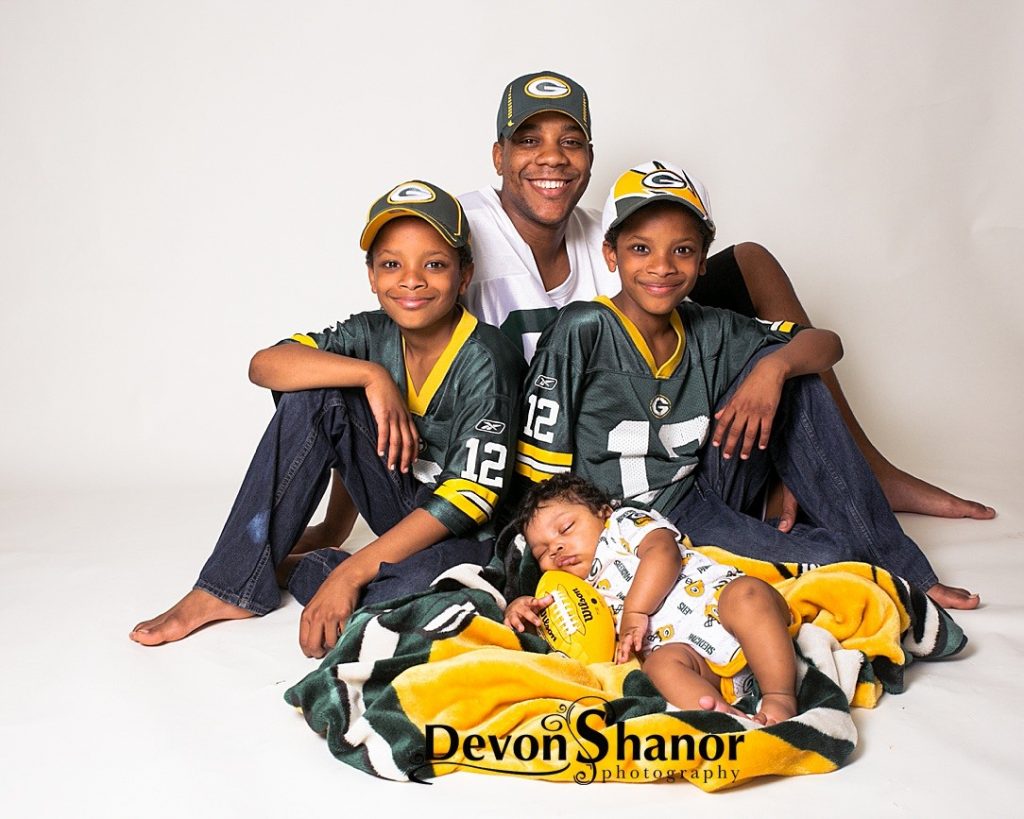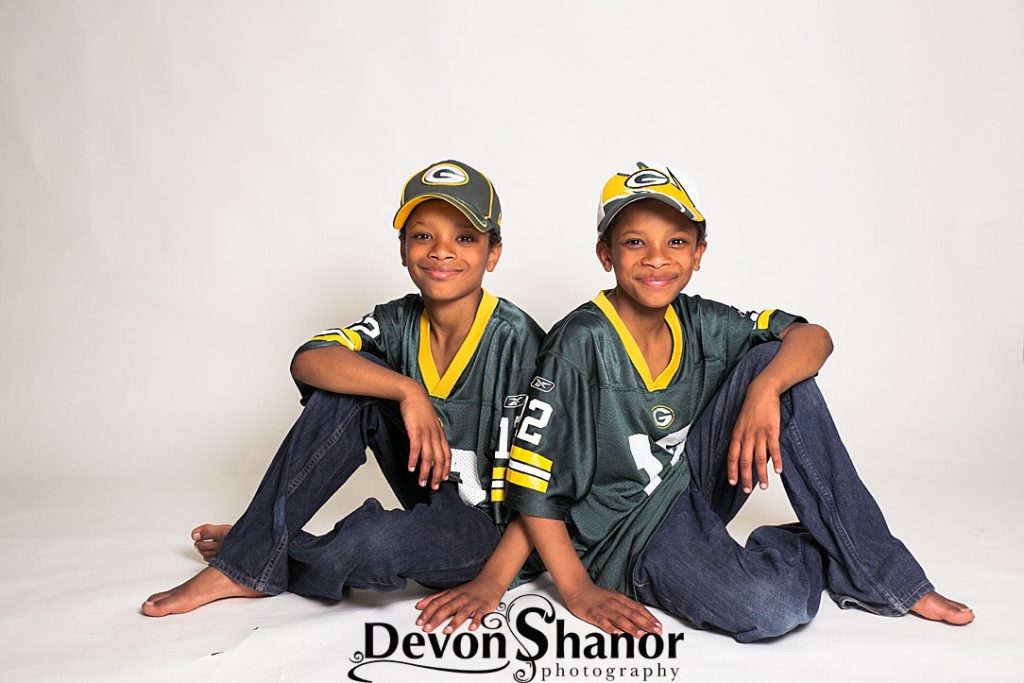 When dad is a Green Bay Packers fan and mom is a New England Patriots fan what team do the children choose? If you base it off the last few Super Bowls the Patriots could be an obvious choice, Go Brady! So fast forward a few years, the twin boys are now in High School, Rob Jr is a Patriots fan and Kenneth is a Packers fan. I love these portraits because mom let the green and gold rule, but I love this family because above all else they are loyal to each other. Who's ready for some football?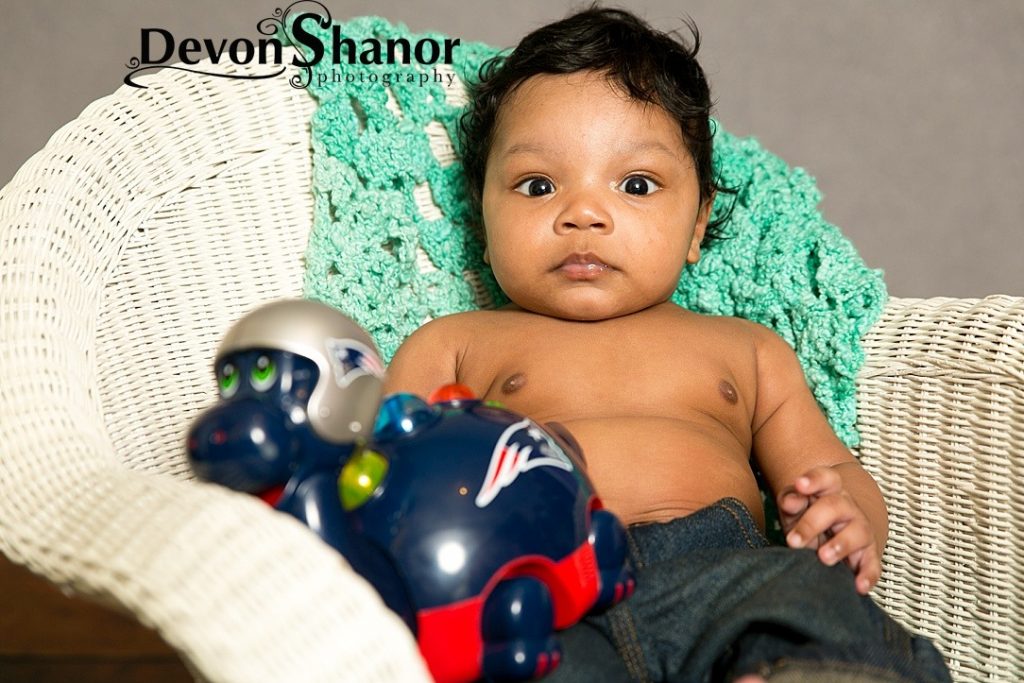 • September 10th, 2019 •
Copyright ©  Devon Shanor Photography | All rights reserved
Meet Miss Felicity, at her nine month portrait session. I have been photographing her quarterly since birth and it's so cool to capture her growth and milestones. We typically wait about nine months for baby to arrive and in the nine months after they change so fast.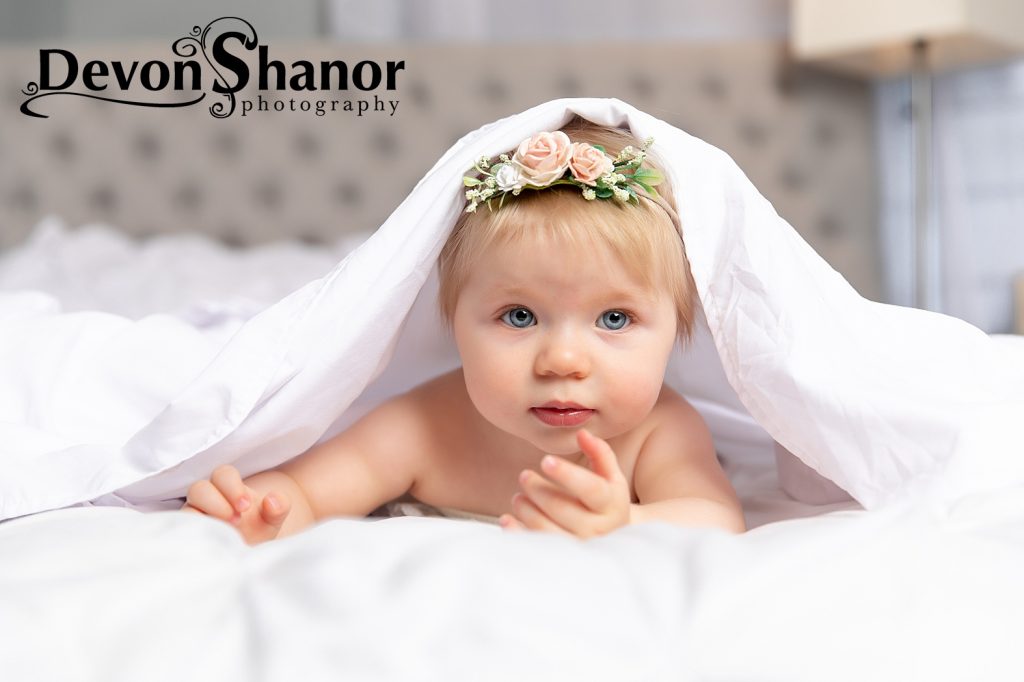 Felicity is sitting and playing on her own, but she enjoys the company of her big sister, Elleigh. She is trying new and tasty foods and looks forward to nap time. We were able to get a few shots with dad and his girls before he left for deployment. This little lady is growing up right before our eyes and soon it will be time for a first year celebration.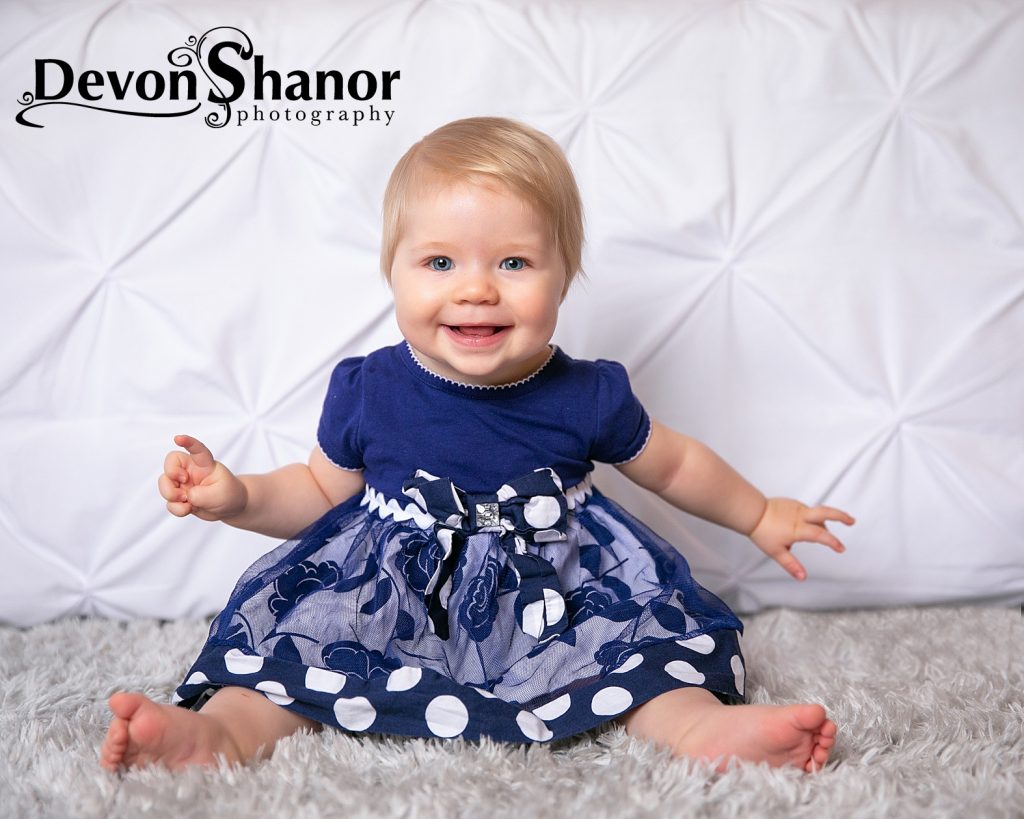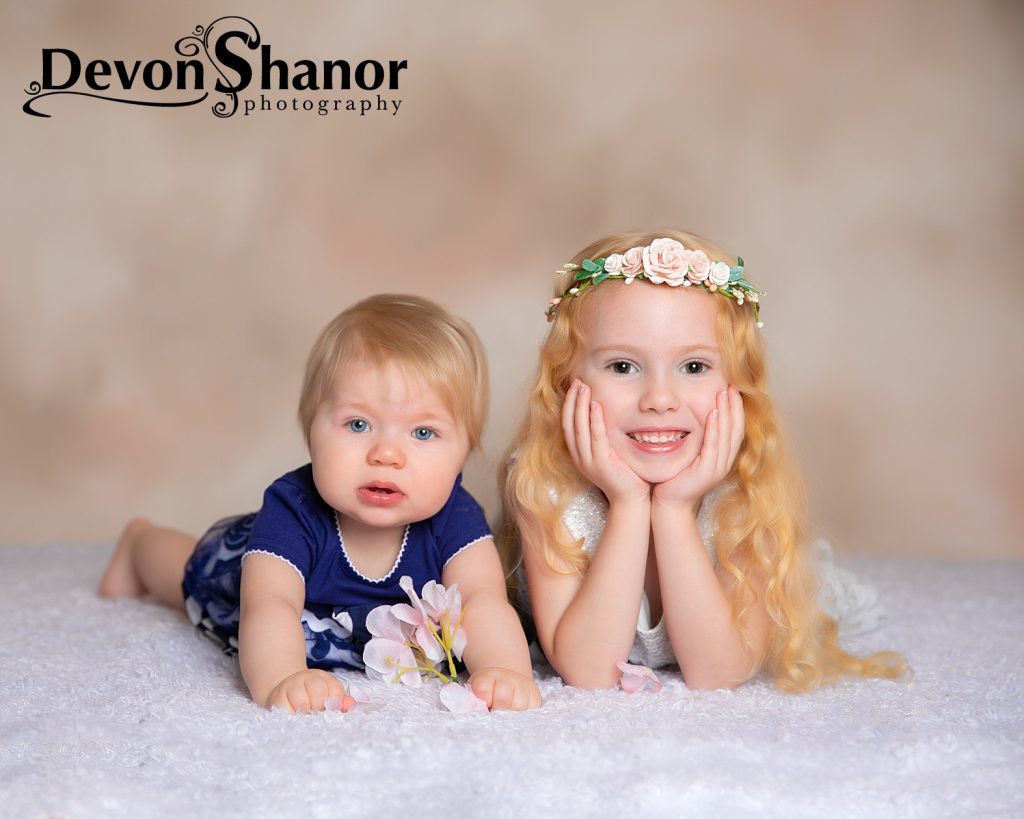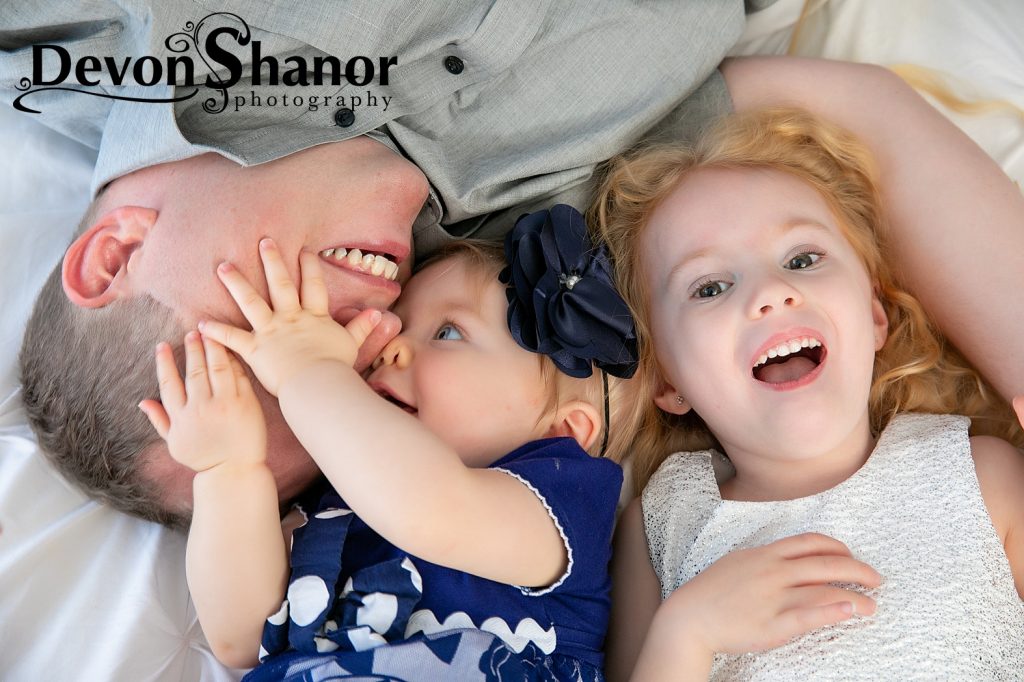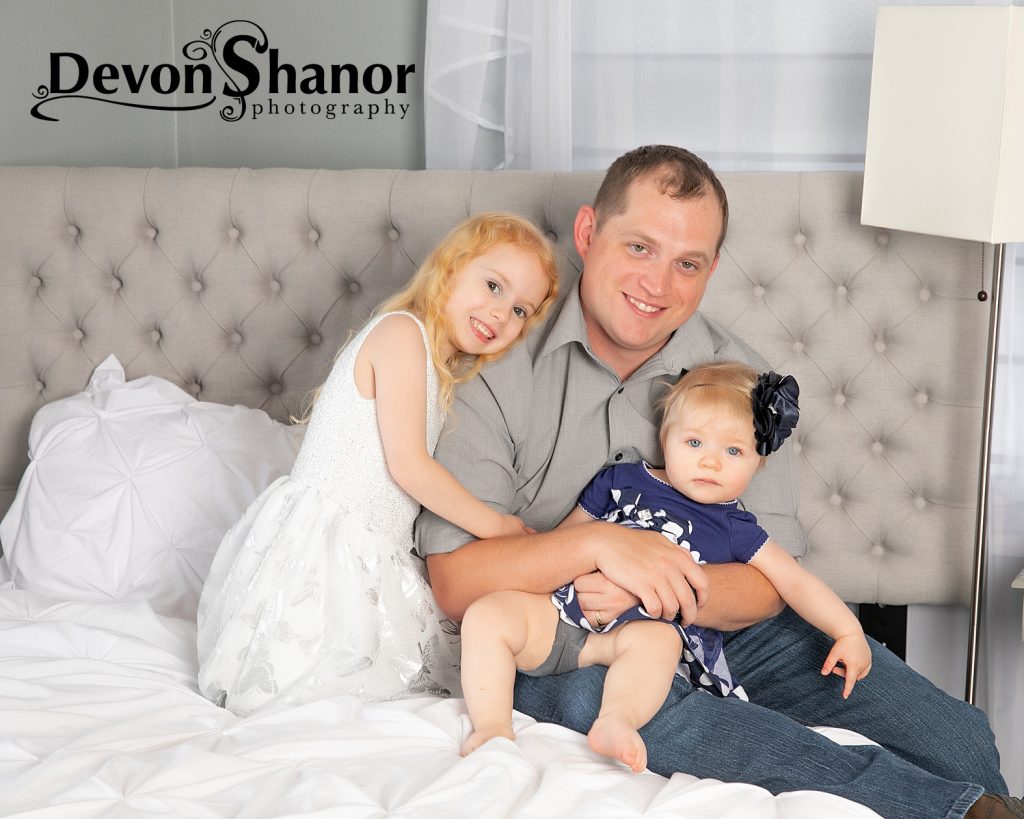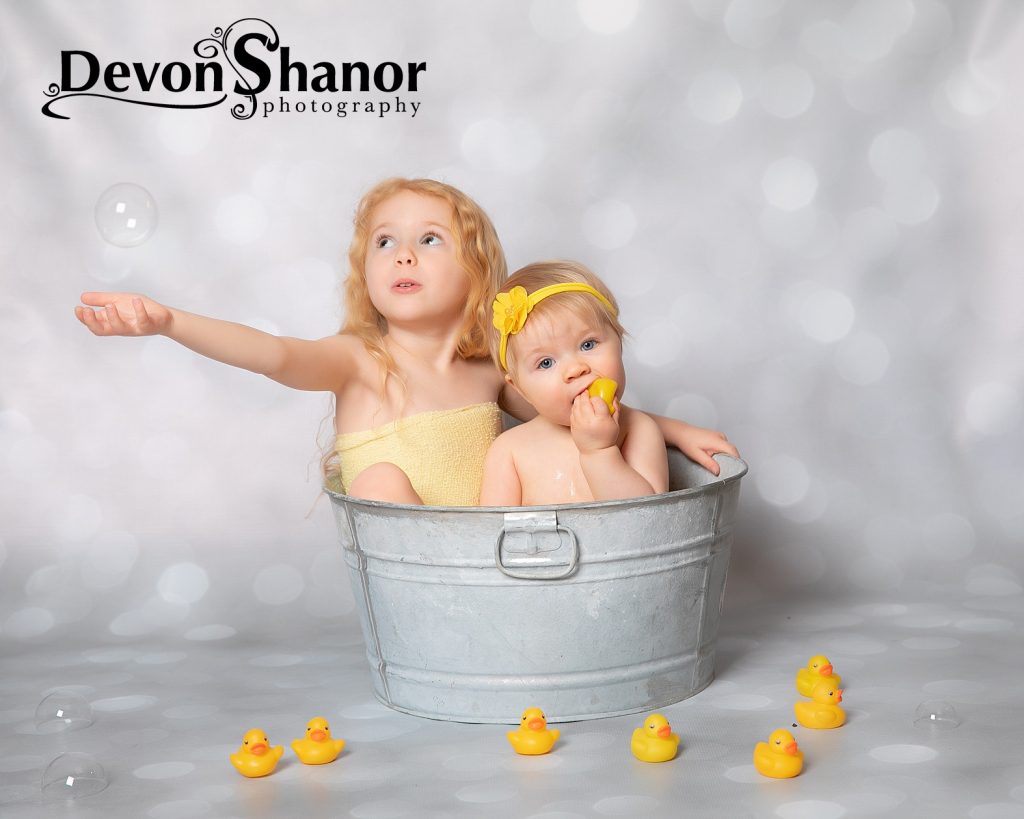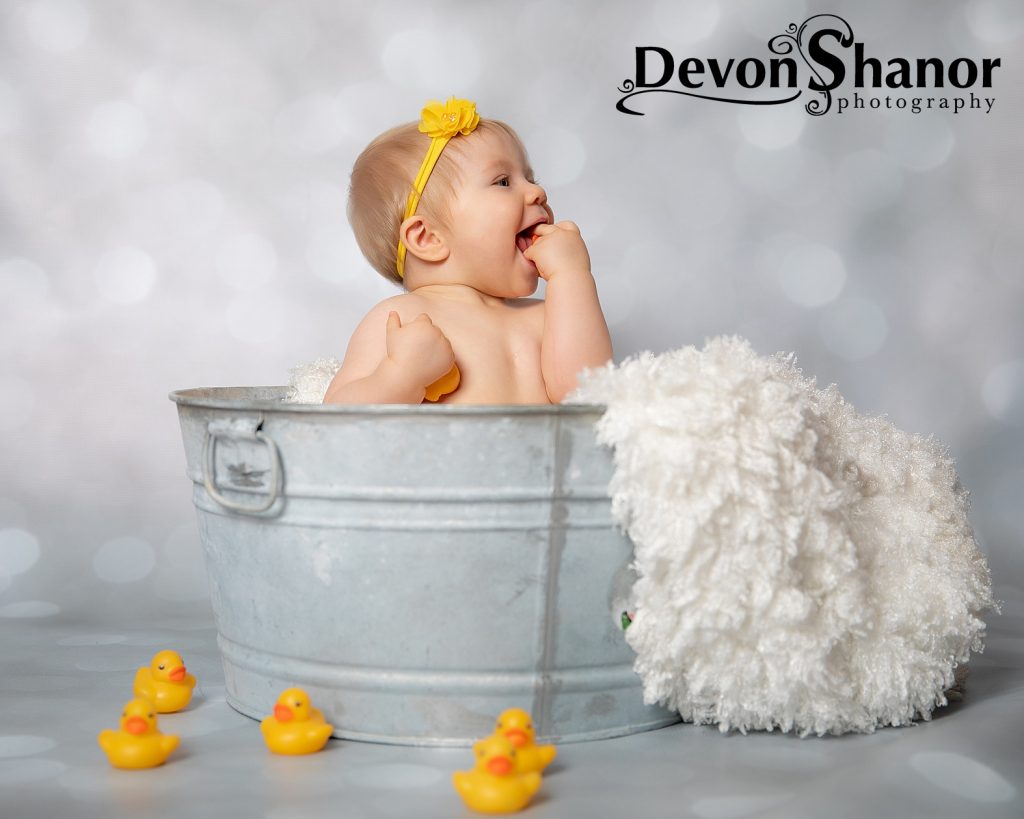 • September 6th, 2019 •
Copyright ©  Devon Shanor Photography | All rights reserved
Not every little girl has a handy carpenter grandpa, but lucky little Genevieve does! Her grandpa crafted this adorable little boat for her and we had to incorporate it into her first year portraits.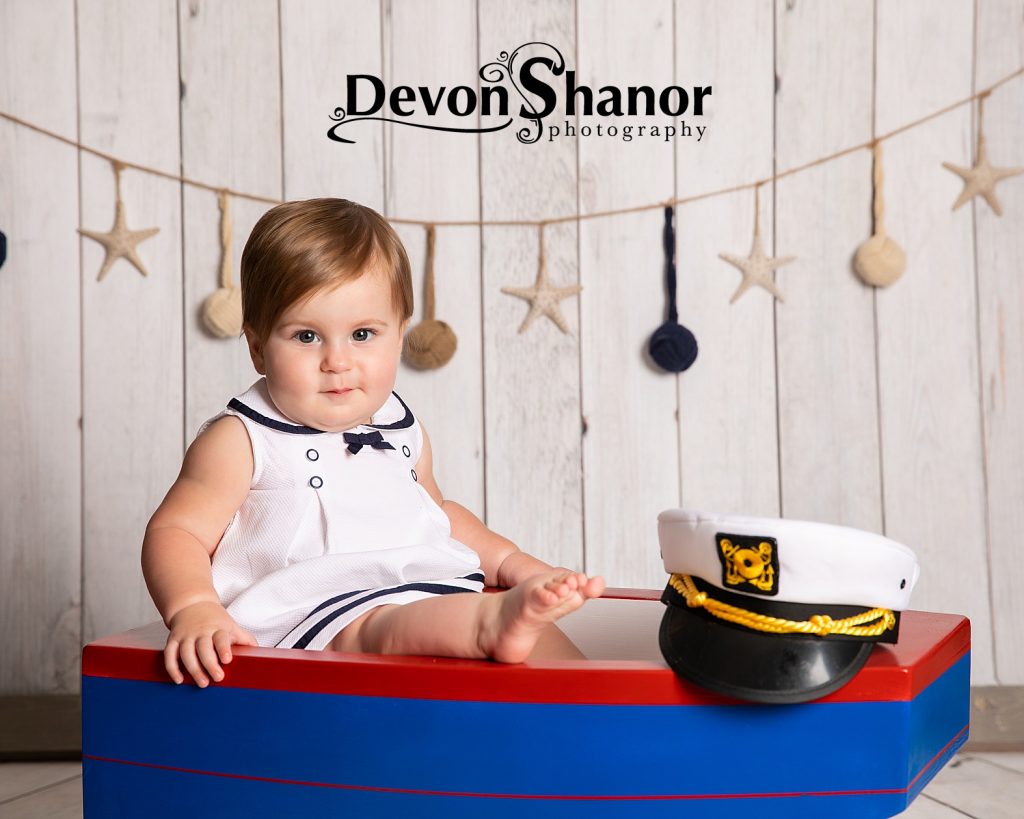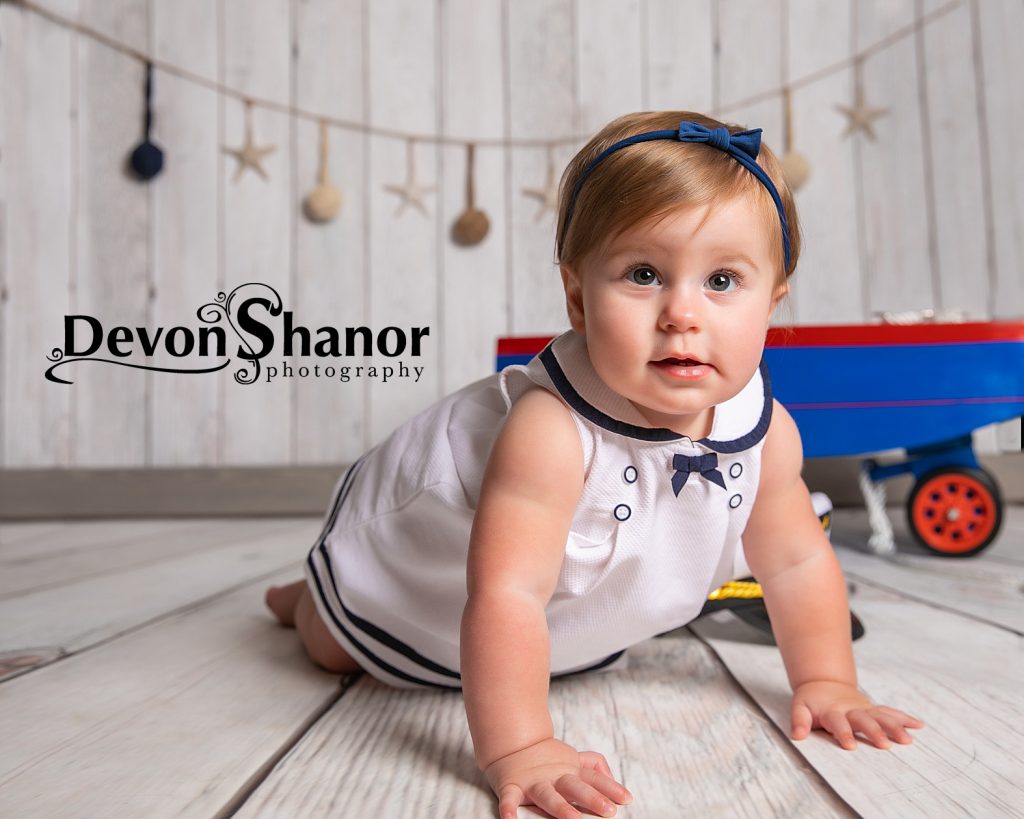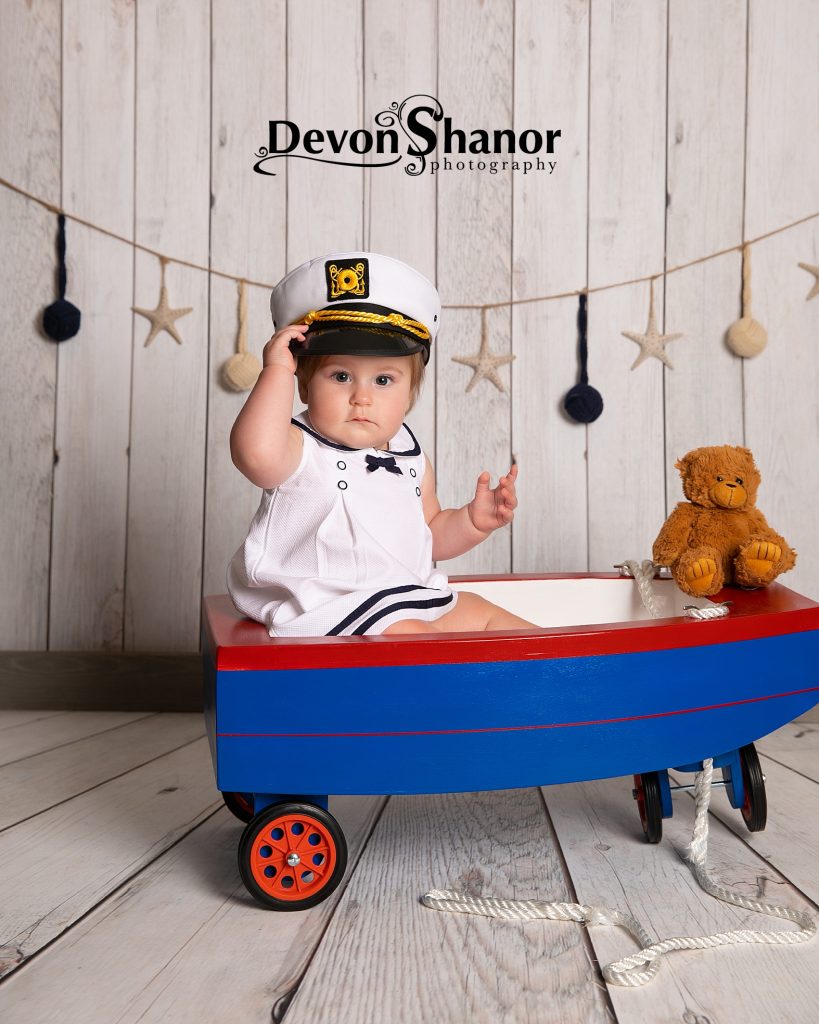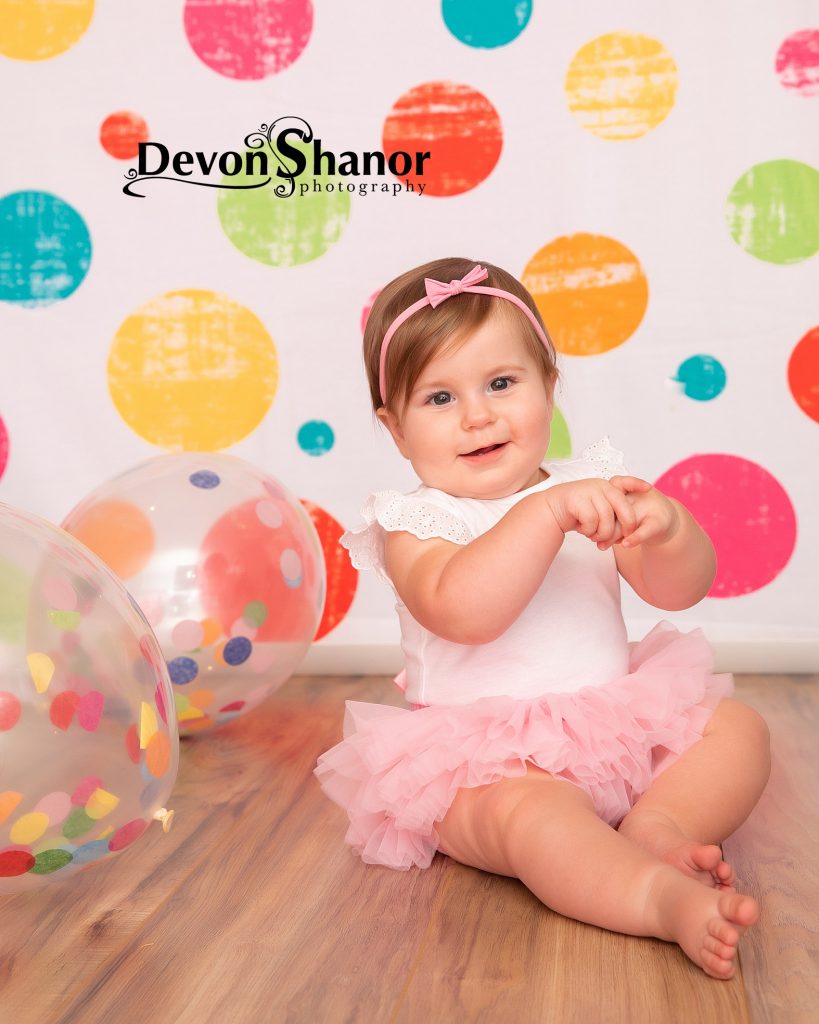 Genevieve has mastered crawling but isn't quite ready for walking yet, but we did capture some standing pictures, such a big milestone for an almost one year old! We also captured an adorable portrait of her looking at herself from just a few days old!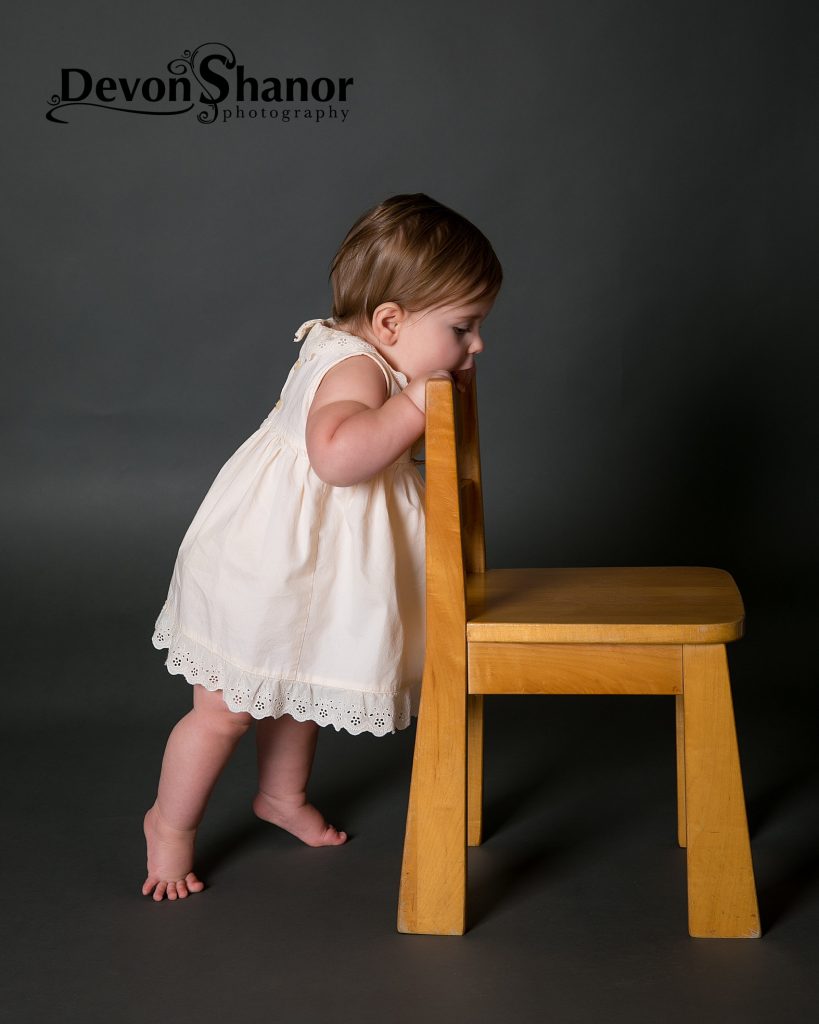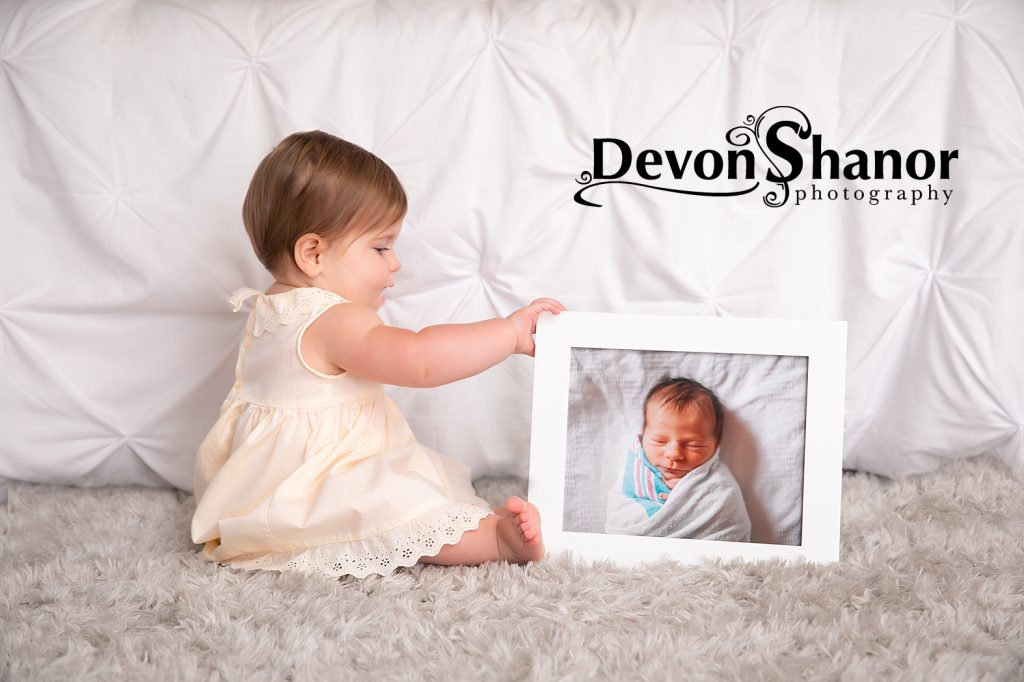 Little Genevieve LOVED her cake smash session! It was a messy highlight to her first 360 days her on each! She played, she ate, she eventually practically passed out from the sugar rush!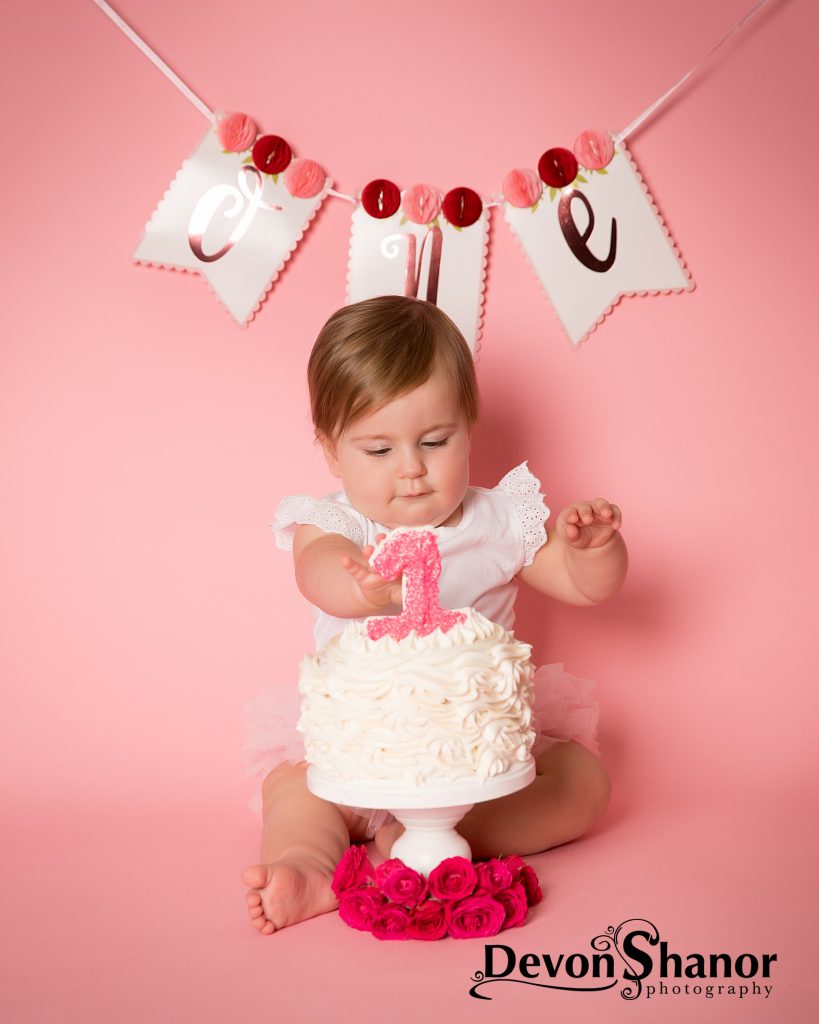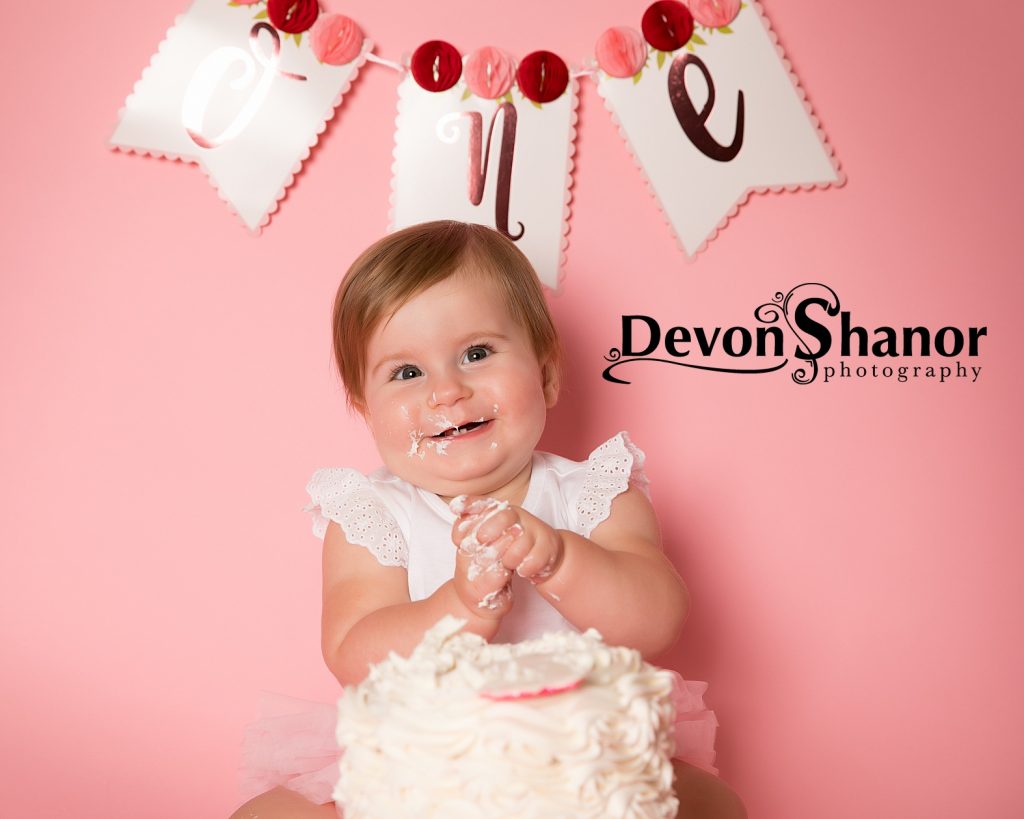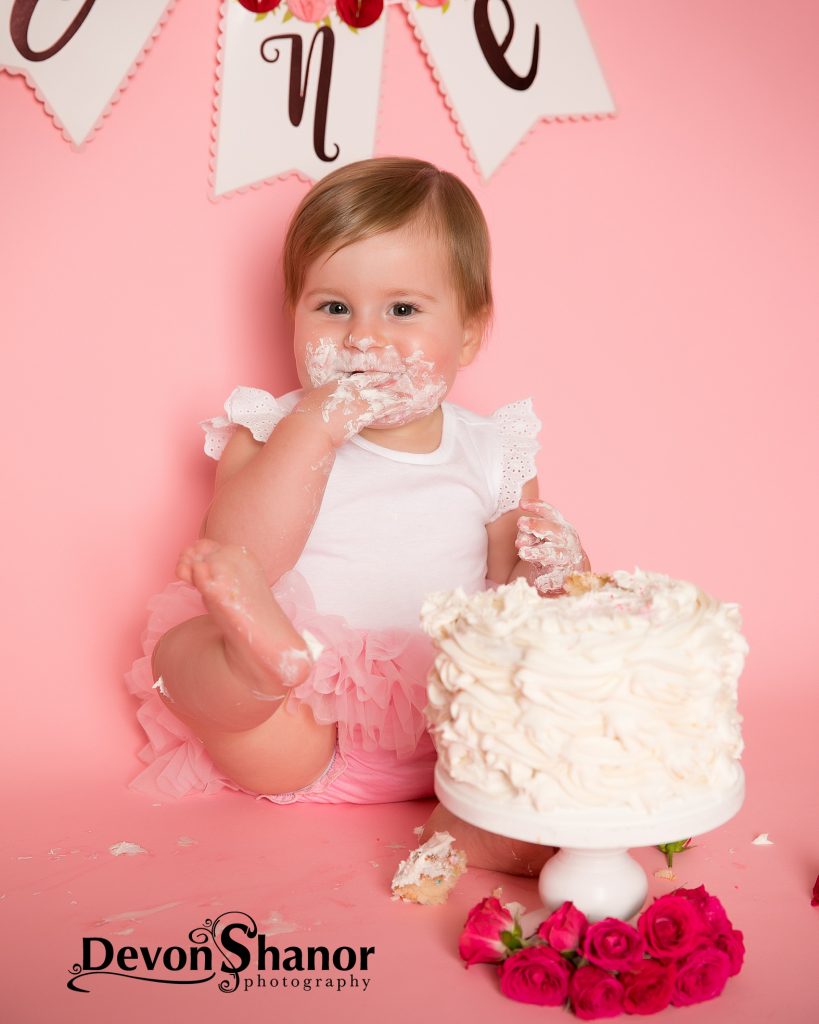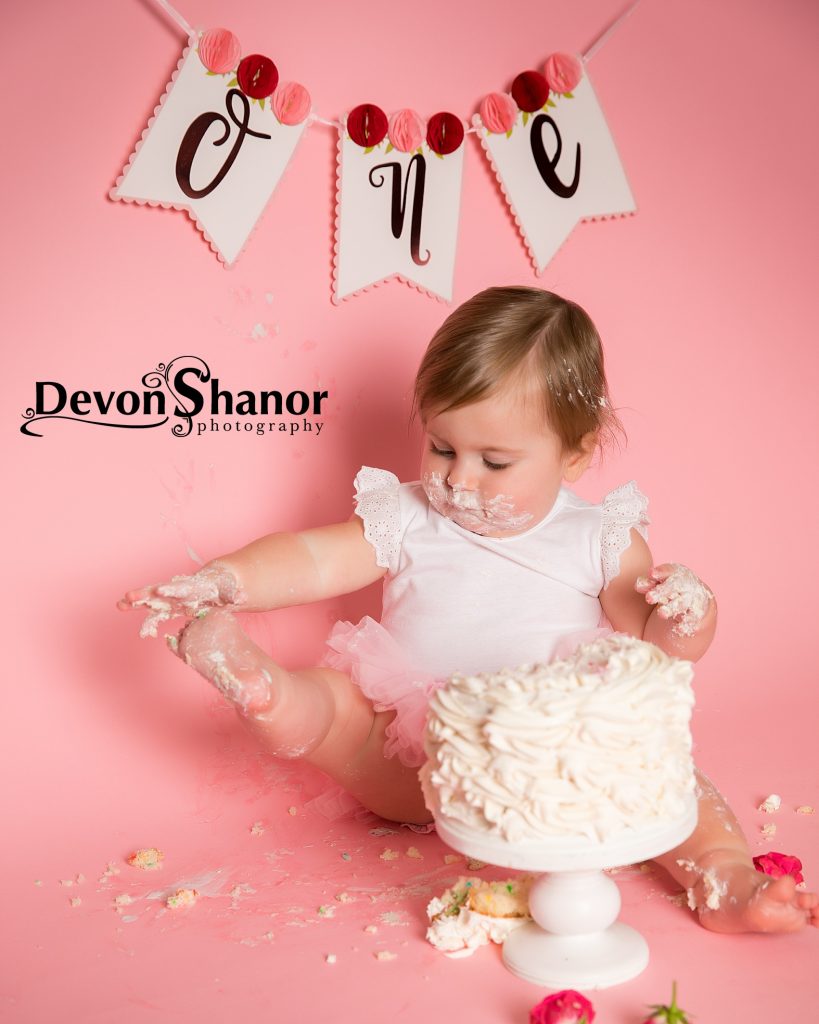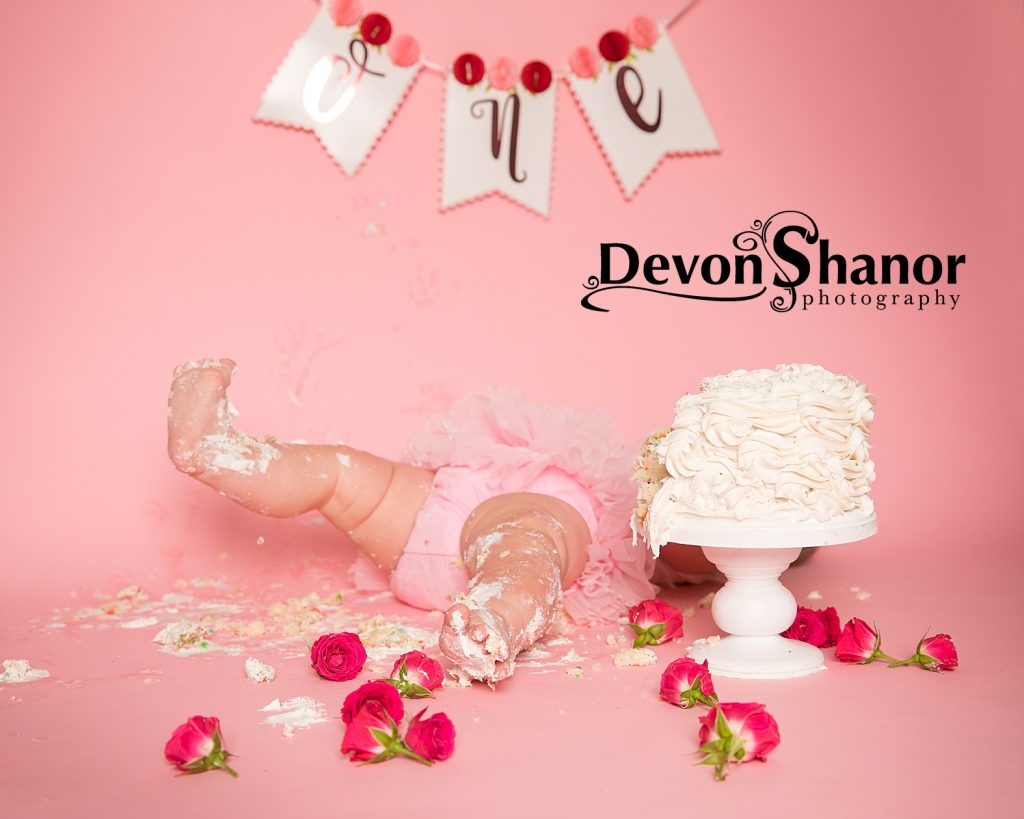 • August 20th, 2019 •
Copyright ©  Devon Shanor Photography | All rights reserved
I saw this picture today on FB and I almost cried. My Olivia started college yesterday!!!
It seems just yesterday we were cheering for her rolling over on her own, feeding her her first bites of food, calling the doctor for a crazy black and infected looking mouth (it was wet chewed up newspaper), listening to her babble and get frustrated when she couldn't be understood, teaching her to swim and ride a bike, helping her "lose" her first tooth, etc etc etc! The baby toddler and childhood days are over. 🙁
And today she officially began college. She's off world- look out! She still needs our guidance and direction- and some of the time she even listens to it. 🙂
She wants to join the peace corps and travel the world helping others but she has to finish at least an associates first though. So, Olivia officially began her journey into adult yesterday as she began classes at TCC. She wants to do something with special needs children- but wants to work with them primarily in the preschool years. She doesn't think that she wants it to be in the school system though- occupational therapy maybe? She's still figuring that out so if you have any suggestions please let her know!
May God bless my daughter as she figures out the plan He has for her. May He also comfort Brett and I as we transition from being the one making most of her decisions to becoming her counselor and advisor. She will always need me but we both have to let go and let God. It may not always be easy for either of us, but we should look for the excitement in this moment. My little "livi" is growing up and making her mark on the world. I am so proud of her.

• April 25th, 2019 •
Copyright ©  Devon Shanor Photography | All rights reserved
Yay one! A year full of firsts and lots of milestones to celebrate with Lily. The plan was to do family portraits outdoors and then bring the family indoors for Lily's cake smash, well the weather didn't get the memo. It rained for three days straight leaving the ground soaked, a chill in the air and not a single ray of sunshine in sight!
So I know what you're thinking, just reschedule the session and the problem is solved. Well not so fast, the fabulous smash cake had already been delivered and there was no way we were going to let this sugary goodness go to waste. We ended up doing lily's cake photos as planned and did the family photo session a few days later. Lily and her big brother Tristan were naturals in front of the camera. Tristan liked my camera so much he wanted to help me take the photos. We just might have a future photographer in the making!


• March 14th, 2019 •
Copyright ©  Devon Shanor Photography | All rights reserved
Cheyla approached me about a unique portrait session idea and I was so excited to dive into her ideas with her. This vision took us on a journey into her faith in God and her beliefs. Giana and Naomi joined in and were each crowned as well. The studio portraits and the family portraits at 64th street showed love both in faith and in family, even a blended family. It was a beautiful representation that love isn't defined as blood alone and that our faith gives us strength and builds us up. I am so grateful that Cheyla and Eddie trusted me with their idea and their family. This was a session I will never forget! I hope it inspires others to think of unique sessions where photography can assist in capturing an important moment in their life!
I hope you enjoy these incredible portraits as much as I did. It was difficult to pick my favorite ones to share!

• March 7th, 2019 •
Copyright ©  Devon Shanor Photography | All rights reserved
Woman are the backbone of this country!  We are homemakers, doctors, lawyers, soldiers, business owners, role models, caregivers, and so much more.  We juggle roles without even realize we are doing it. We can kiss a boo boo and put on our high heels in the same breathe.  We bring forth life into world as mothers while also running empires.  We are statistically more kind, loving, grateful and better at handling stress.  We are super-powerful women!
This week we celebrate International Women's Day.  A day to celebrate women all over the world and how far we have come as women. I personally want to celebrate woman empowering women! I see a trend of women uniting  together and empowering each other.  We need to do more of this.  When I first started out in business I had three AMAZING women who mentored me. Women who guided me, gave me advice and encouraged me.  (Thank you Andi, Dee and Dana.)  Their guidance gave me the ability to believe in myself and push forward on a dream I knew very little (at the time) on how to accomplish. Now, I mentor women doing the same thing.  They aren't my competition, it's my way to give back and cheer on another superwoman!
We need to empower each other.  Cheer each other on, give each other feedback!  We need to stop judging each other and our life's choices.  I am  successful business owner who chose to stay home and raise her babies for over 10 years. Your choices aren't going to be my choices.  Whatever you are doing with your life, you are a an empowered woman.  Do you stay home and raise your little ones?  Are you a single mom doing everything by yourself?  Are you a military member who has to say goodbye to your babies for months at a time?  Are you a military wife caught between being a single parent and a married one- juggling the two at a moments notice?  Are you a career woman pushing to achieve your dreams and "soccer moming" it as well?  Wherever you are you are a superwoman!  You need to celebrate that.
I want to help you celebrate.  Come see me in the month of March.  Let's celebrate your womanhood!  Let's celebrate your superpowers.
–  For some that might mean professional headshots celebrating your success in your field.
– For some that might mean a boudoir session showcasing your sensuality, beauty and uniqueness.
– For some that might be a "Model for a day" session where you get to just celebrate YOU with different outfits and ideas.
– For some that might be a Cultural Heritage shoot as we celebrate all of your unique cultures that make up who you are.
Contact me for your own personalized session.  50% off all individual session fees if you mention "Empowered Women" at your consultation! 

• February 12th, 2019 •
Copyright ©  Devon Shanor Photography | All rights reserved
About 10 years ago I was very unhappy in my life.  My marriage was a mess and had been for years.  We both wanted to make it work but PTSD is a very vicious enemy.  I was scared,  afraid, lonely and felt hopeless. I had plans for my life but they hadn't played out as I expected, instead my life was full of tears and crying out to God and there seemed no light at the end of my current tunnel. 
Fast forward to today.  Right now,  I'm sitting in a van driving in Ethiopia with some amazing friends. We just left a group of beautiful vulnerable street children, kids whom we love who we have been trying to help for years. As we leave them we now have a legal,  solid plan in place to help them. God showed up and moved MOUNTAINS for us.
My good friend and talented musician is playing beautiful music on his guitar. We are humming along and laughing at the slow cows and goats crossing our highway. All around me is beautiful farmland showing incredible harvest and the incredible Ethiopian gorge. I'm about to cross the incredible Nile River. We are laughing at the "Lazy Monkeys" begging for food as the cars pass them on the side of the road. I'm going home to a healthy husband who misses me, supports my dreams and encourages me to continue to follow them and see bigger than I think possible.  I'm going home to my kids who are learning to pursue their own dreams and make me so proud.  I going home to a business I ADORE and can't wait to get back too. 
I'm literally sitting here thinking "THIS is my life"  in awe at the journey God has brought me through to get to THIS moment.  I'm taking a deep breathe and LIVING THIS MOMENT.  I'm thanking God as I see how he had brought me through such dark times and given me such joy.  This feeling isn't so much a feeling as a true PRESENCE of God.  I'm not just feeling his JOY I'm literally living it and I see it in everything around me.
I don't share this to brag about how amazing my life is but instead to encourage you!  Be encouraged if your life isn't what you want it to be, God is faithful if you are diligent.   Don't give up on yourself,  your dreams, your happiness. Sometimes you have to make very hard decisions and go through some really hard times that seem to have no end in sight.  But you can't STAY stuck.  Leave the job, go back to school,  ask for help,  sell your house,  take big risks.  Times likely will get worse before they get better,   but God is in the midst of your struggles and there is REASON for it!   Maybe I went through mine so I could truly appreciate the JOY He would someday bring me.  Maybe I went through so I could share my story with you and it would bring you courage or strength.  Maybe I needed some growing pains to become the woman who could help run this organization helping children in Ethiopia.   All I know is there was a reason and TODAY I get to breathe in and appreciate the journey.  
Keep pushing though.  Keep dreaming.  Take risks.  Maybe someday you'll also be sitting in a van, jamming to live music, about to cross the Nile, just having witnessed a mountain move,  following a dream you had once thought had died.  You'll look around and say "Wow, THIS is MY life."  
This is a song that played in the car moments after I wrote this.  Such a perfect song to complement this blog post. https://www.youtube.com/watch?v=Ehm4HLnr-FQ
These Pictures were taken on top of the Gorge as we headed back from Debre Markos, Ethiopia.  It was me taking a moment to just BE in the moment and thank God.  It will forever remind me of the time when time stood still and God showed me so much favor and blessing.