• March 28th, 2020 •
Copyright ©  Devon Shanor Photography | All rights reserved
So this is what quarantine looks like at our house. Chaos.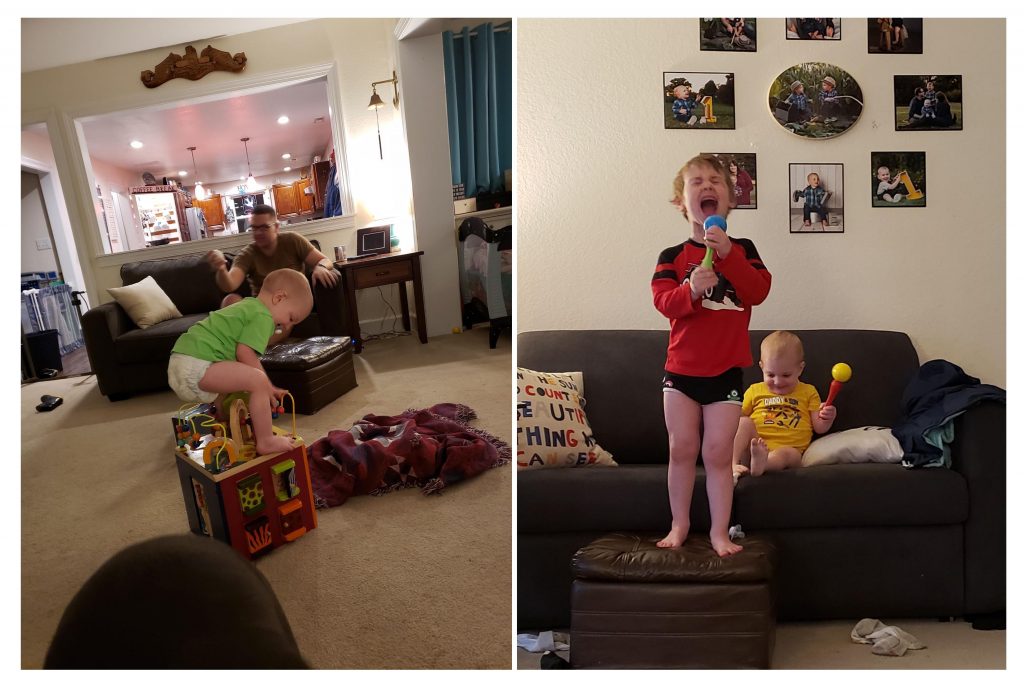 If you have two littles like I do, I'm sure you are going absolutely bonkers. With two boys, I hear a lot of fire sirens, abc's and have played game upon game of "firefighters" and lost about 700 races, had 400 meltdowns, 800 loads of laundry, and so much more… But you know what? That's okay! Even though my ears are constantly ringing (due to the high pitched siren my 3 year old produces, how he does that is beyond me.) I wouldn't trade this time with them and my husband for anything. Daddy is home from work (he's active duty so having him home is always a blessing!) and we have been able to have more family time than I could have ever hoped for. We are on day, what, 14 (I think) of this quarantine. If you're like me, all of your ideas for entertainment have all been exhausted and your backups of your backup cards have all been played. So what now? That is what this blog is all about.
We are not in this alone, whether you have small children, children of school age, children out of the house, no children, living at home, husband or wife deployed, home alone, or everything in between. This is for you. I will be posting a few times a week so, lets get off the couches (I know, they sure are comfy right now…) and do something, creative in the chaos… let's do this!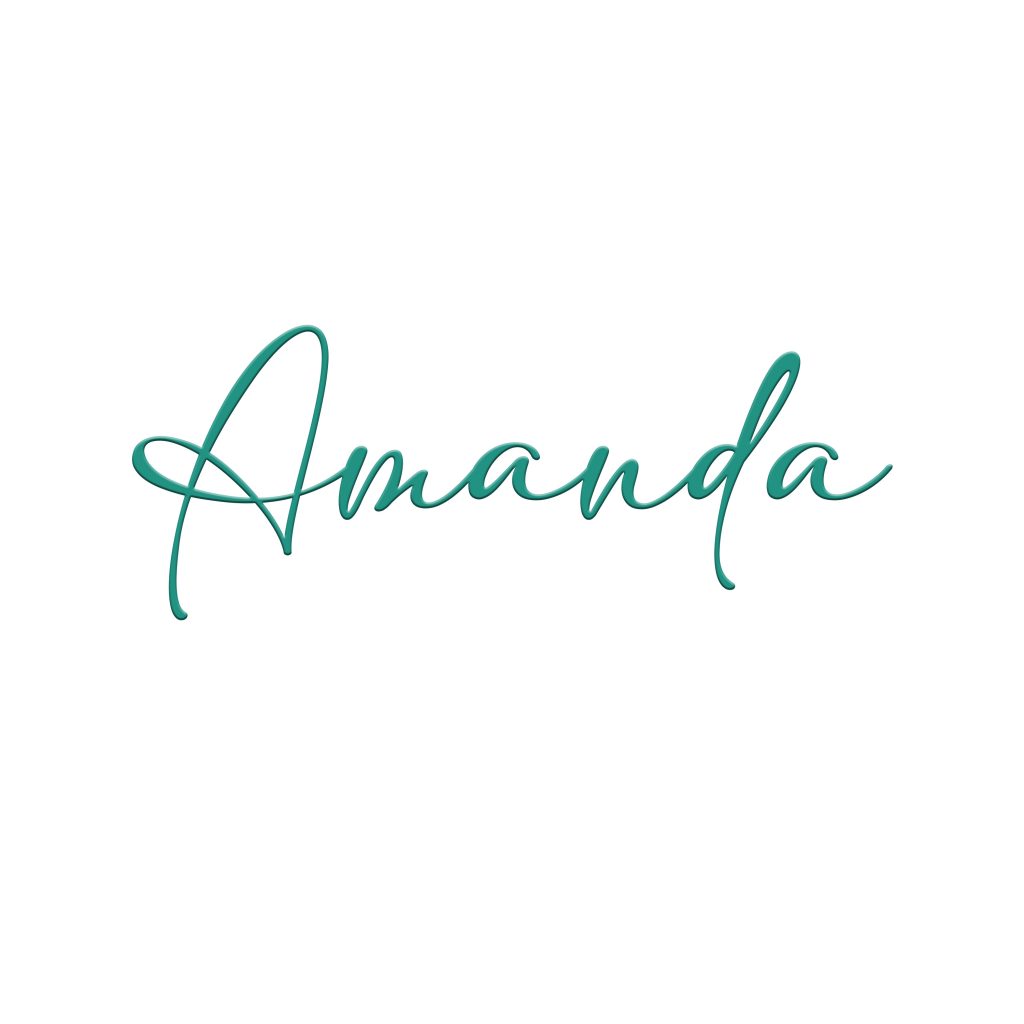 • January 23rd, 2019 •
Copyright ©  Devon Shanor Photography | All rights reserved
Morgan and Michael were one of the first couples I photographed for 2019 in my pursuit to capture and spread more love. They have been together for over 12 years and the last time they had portraits taken as a couple was for their wedding. Even though we had to start late because they forgot to bring the guitar, with a little patience we were still able to capture their love and the romance they share in those simple moments. It can be hard to find time to focus on each other when kids and family take the front seat. I am so happy that I was able to help Morgan and Michael rekindle their love for each other. I can't wait to help more couples rekindle their love in the new year.

• August 27th, 2018 •
Copyright ©  Devon Shanor Photography | All rights reserved
Cynthia was the first client to have a Cultural celebration portrait session. She chose to not only embrace her own African culture but also showcased her love for Hawaiian culture. Cynthia is a local actress and a wonderful friend that has helped me decorate my new studio and office space with wonderful plants and trees. I just hope I get a green thumb really soon! I had so much fun photographing Cynthia and I know the future holds great things ahead for her.
Thank you Cynthia for being a wonderful friend and a beautiful person inside and out.
Here are a few of the portraits from Cynthia's unique session. I hope you enjoy them as much as I do.

• June 20th, 2018 •
Copyright ©  Devon Shanor Photography | All rights reserved
I adore photographing newborns! My youngest is 12 so, my littlest clients give me my baby fix!  They are so tiny, new, squishy, and adorable!!  I love molding them into little naked balls, swaddling them into little beans with my wraps, and perfectly inserting them into baskets and bowls.  That said, a newborn shoot is not easy – with much of the work happening before I even book a client!
When I take your little one out of your hands to photograph them, I am accepting the greatest gift you have ever been given.  I am taking the baby that just days ago you had only ever held in your womb.  I have a HUGE responsibility to care for that baby and make sure he/she is safe and sound.  I take that responsibility seriously and I have put in the work to make sure I am educated on how to photograph your baby safely.  I have attended newborn workshops and classes to make sure I know how to mold, swaddle, and insert your perfect little bundles into the beautiful poses you often see in newborn portraits.
Often the pictures you see are not single images- but two or three images composited together where I am photoshopping out my assistants hands and fingers that are helping hold that perfect little baby in that pose.  The beautiful pictures of babies hanging from tree limbs- often that baby is just two inches off the ground- not hanging freely as the photograph would like you believe.  Expert and trained newborn photographers know these tricks and tools to keep your baby safe while still creating amazing art of your precious baby.
You are probably aware that newborn babies can't support their own heads- so the famous pose with the little one holding their head on their tiny hands, is IMPOSSIBLE to do without doing a composite.  I always tell a client I can't promise that shot because unless the baby is relaxed and completely asleep- that shot isn't going to happen.  If your 6 day old baby doesn't want to be in a certain position, I will not force them just for a picture. I still capture amazing images for my clients that express who their baby is and what they like even at such a young age.
The point of my post is to encourage people to research your photographers ESPECIALLY for newborn portraits.  You only get one chance to do newborn portraits (they change immensely after the first 2 weeks) and you don't want your first portraits of your little one and your first portraits as a family being done by someone without the experience your child deserves.  While I understand cost becomes a big deciding factor for many people, for the safety of your newborn I beg you not to hire someone with price in mind.  An amazing deal doesn't equal proper training and education to provide you with a safe environment and portrait session for your newborn.
I continue to take classes and attend workshops on newborn photography. I want to stay up to date on all the information out there so that I can enhance my client's portrait sessions. You and your little precious munchkin deserve experience, education and passion.
Look at examples of a photographer's work and try to find the photographer with the style you are looking for. When looking into a photographer, make sure you ask many questions such as:
How many newborns have you photographed?
Do you have an assistant with you during newborn shoots?
Are you educated in newborn safety during shoots?
Are you a licensed photographer with business insurance?
How long have you been in business?
What tools do you use to help my newborn calm down when they start to cry?
Get the information you need to make the very best choice for your little munchkin.  You want your session to be something you remember with fondness and love, not fear and unease.  Choose the photographer who will make your session easy for both you and baby, and will create amazing portraits you'll cherish forever!
Here are a few composite images I have complete for my clients.  Enjoy!

• June 5th, 2018 •
Copyright ©  Devon Shanor Photography | All rights reserved
Before you know it, your precious baby has grown up right before your very own eyes. One day you're chasing after them as they embark on their first run with those little feet and then the next you are receiving information about graduation caps and gowns. I'm currently trying to navigate my own feelings as my daughter, Olivia, is an upcoming Senior! While I am very excited for her, I find myself asking, "How did it all happen so fast?!".
One of my favorite sessions to photograph are Senior Portraits because I get the opportunity to capture the cusp between childhood and adulthood that these talented young people experience. I am rewarded once more when I get the family together for their viewing and display the photographs – because the expressions of surprise, love and admiration are the greatest bonus I could receive.
I love seeing how each Senior chooses to express themselves during their session with their body language, the locations we go to, their clothing, and any props or important items they choose to add into their session. It gives me a glimpse into who they are and an idea of the kind of incredible future they will have. I have had students bring their baseball bats, footballs, guitars, skateboards, art supplies and surfboards to incorporate into their portraits and we always find fun and interesting ways to utilize their prized possessions to make their portrait unique. I am so thankful for the moment when they let their guard down and I capture the portrait where they are completely relaxed and comfortable because, that ends up being the one they love the most.
Senior Portraits are also a great opportunity to capture the family as it stands at that moment before they go off to college. There is so much that can happen in a year that it's important to take photographs of everyone together before internships, relationships, and other life events pull people in different directions. I offer FREE family portrait sessions to every family that books a senior portrait session.
As the school year comes to a close, I am so proud of the Graduating Class of 2018. I know that you have an incredible future waiting for you and I am excited to see all that you will accomplish over the next four years. If you haven't had your portraits done already, it isn't too late to get some portraits done to commemorate this incredible moment in your life.
Looking ahead to the Graduating Class of 2019, I am excited to capture this year's moments with Seniors and their families. I am currently offering a Senior Summer Session deal that is CRAZY and I know you won't want to miss it.

• May 25th, 2018 •
Copyright ©  Devon Shanor Photography | All rights reserved
Devon Shanor Photography is evolving once again with the addition of my new Office Manager and Marketing Coordinator, Becca Kajouras. She is a wonderful asset to the team, adding creative and new ways to organize my business space and market my portrait sessions.
Becca recently worked for the local SPCA where she helped find animals their forever homes helping to make families feel complete with their four-legged friend. It was there that she became interested in Marketing after helping to photograph some of the animals for the SPCA's website. She's currently finishing up a Bachelors degree in Psychology at Norfolk State University with a plan to pursue a Masters program in the future. In addition to working for Devon Shanor Photography and finishing up her degree, Becca is a single mom to her son, Wesley. Together, they have three dogs (Dakota, Lucy, and Winter) and a large tank full of fish! In her spare time, Becca enjoys painting, reading with her son, spending time with her dogs, and cooking.
I've asked her to answer a few questions so everyone can get to know her. I know you're going to love her as much as I do!
What is your favorite color ? I love the color Green.
What is your favorite food?  Give me Tacos or Home-made Greek food any day.
What is something silly you'd like to share?
I love to laugh and I love to make the people around me laugh. At home it is never a dull moment, I am always trying to be silly to make my son laugh, smile, or just hang his head in embarrassment. I love to sing and to create made up songs. Recently, I created a breakfast song that we have gotten stuck in our heads. I also enjoy playing Just Dance with my son and I always end up laughing when I mess up on a dance move. I am a Nickname Creator Queen at my house, and everyone has a ton of silly nicknames that we use. The dogs have the most nicknames at this point.
Tell us about yourself:
I love helping others. Ever since I can remember I was that kid that gave away her toys to cheer someone up or did what I could to help another person. I love talking to new people and getting to know someone – it is the highlight of my day. I love spending time with my 8 year old son learning about what he's into at the moment, right now it's Dinosaurs, Minecraft, and Cooking. I have 3 crazy dogs; Dakota (my old lady) – she's going to be 10 this year and has been with me through everything, Lucy (my little bug) – is a rescue I adopted in 2017 after I took her home to help her recover after an orthopedic surgery and fell in love, and Winter (the baby) – is also a rescue adopted in 2017, she's very smart and sweet and loves to bring me shoes as her way of telling me she needs to go out. I recently got back into painting and feel so much happier that I'm being creative once again.
Where did you grow up?
I grew up in Northern Virginia and I honestly miss getting on the Metro and going down to visiting the museums – my friends and I used to do that often. We (my son and I) moved to Virginia Beach 5 years ago to be closer to the beach.
Why did you want to work for Devon Shanor Photography?
A few years ago, I asked Devon to do a portrait session of my family (Dakota, Wesley, and I) after I got my Associates Degree. If you know me, you know I am not a fan of being photographed but I loved how Devon made me feel throughout the whole process. Ever since then I've stayed in contact with Devon and when she had a position open for Marketing, I knew it was my chance to work for someone I admired and to work toward something I had fallen in love with. I feel that Marketing helps me bridge my love of communication with my creativity.
What will you be doing at Devon Shanor Photography?
I've only been with Devon for about a month now and I have done a variety of things including organizing her space, creating marketing material, and coming up with new ideas for the business. Everyday I get up excited because I know I'm going to learn something new and that I'm going to get a new idea. I know I will be doing a variety of things with Devon that goes way beyond Marketing and I am excited to meet all of her new clients and the clients she has had for years.

• December 13th, 2017 •
Copyright ©  Devon Shanor Photography | All rights reserved
Welcome to the world sweet baby Devin! Not only did I get to capture portraits of momma's new munchkin, but I got to capture BEAUTIFUL maternity photos! 
Mom and Dad Urie are both in the military, so I would like to take this time and say thank you so much for your service! This couple was an absolute blast to work with. They are so in love and so silly together! There was a lot of laughter and sweet moments while capturing portraits for this lovely family! 
I was so excited when I got the call that baby Devin had made his appearance! The little munchkin marches to the beat of his own drum and wasn't sure how he felt about being the star of the shoot. No matter how he felt he was cooperative and I was able to capture some very sweet portraits for Mom and Dad to keep forever! 
 Andrea and Jamison thank you so much for allowing me to capture these sweet memories for your little family! 
If you'd like to book a newborn or maternity shoot, please feel free to contact me! 

• December 8th, 2017 •
Copyright ©  Devon Shanor Photography | All rights reserved
Santa Clause made an appearance at the beach this year! The weather was chilly but I'm sure that made Santa feel at home! We had so many great families! 
We love when Santa on the beach mini sessions because we get to capture so many beautiful portraits for families and help a family in need. Instead of a session fee we ask that those participating donate a toy for a family who may not get a Christmas this year. We actually over filled a big box of toys for the munchkins we are helping out, how awesome is that!?!?!  
We had so much fun with this shoot as you can see below! Each family was super awesome and we were able to capture such great portraits that we love so much and hope you do too! 

• January 27th, 2016 •
Copyright ©  Devon Shanor Photography | All rights reserved
Stunning.  Energetic.  Happy.  Athletic.  Fun.  Beautiful.  All words to describe the lovely Beca.
We had such a great time on both of our sessions!  Why more than one session?  Well sometimes Mother Nature doesn't check with me and she does her own thing!  Halfway though our beach session, the wind went CRAZY and Beca's beautiful hair was everywhere, sand was flying into my camera and we were being blown over!! We just weren't going to get the beautiful sunset pictures we wanted, so we scheduled a second shoot that thankfully provided a beautiful, windless, sunset.
Beca, I can't wait to see how your last year in high school goes and what next year holds for you.  I haven't know you long but I do know you are a dedicated, beautiful, hard working soul and I know you will achieve whatever goals you set your mind too!  Work hard this year, but enjoy every last minute of high school while you can, you deserve it!

• August 2nd, 2015 •
Copyright ©  Devon Shanor Photography | All rights reserved
I love this family!   We have so much in common with our kids being about the same ages and Christina and I are heading on a mission trip to Ethiopia in just a few weeks!   They are such a wonderful loving family and I was overjoyed when Christina called me to capture their family portraits.   But then she told me their last family portraits we taken THIRTEEN YEARS AGO!  That mean big time pressure for me… this would be their first professional pictures since both Max and Clara had been added to the family! 
The day came and God provided us with a beautiful day and an incredible sunset.  The kids were excited to take pictures prepared to have some fun!  I loved when I was trying to get the kids to smile and told a joke… everyone laughed and Max encouraged me by saying "Good job Devon, just keep the jokes coming and this shoot will be easy!"  Lol, what a riot! 
One really interesting thing about this shoot was that, they knew they wanted the beach, but were open to whichever beach I choose.  I choose First Landing State park as it has great sunsets.  Later as we were viewing their images, Christiana told me that the Chesapeake Bay Bridge and Tunnel seen in the background  of their images, has a very special place in the start of their family.  When they were first married they traveled that bridge weekly as family and work were on opposite sides.  To have the bridge in the background of their portraits, 15 years later is pretty memorable… the fact that it happened on accident is just awesome.  
Thanks Christina and Frank for creating such an awesome family and allowing ME to create some beautiful images for you to cherish for years to come.  Let's just not wait ANOTHER 13 years til we do the next session! 🙂