• January 26th, 2014 •
Copyright ©  Devon Shanor Photography | All rights reserved
In the past week I have been called "The Best Photographer in the World" by two different people.  (Aww… I LOVE you guys!)   And while I LOVE the compliment, I know I still have a long way to go to accept that title!!  I love capturing all of the perfect moments that I do… but I am very rarely 100% satisfied with my work. I always see room for improvement and I spend a good amount of money each year attending conferences and classes to improve myself.
It is funny actually, how much I enjoy taking photography classes, conferences, workshops and seminars.  I have a college degree ( a bachelors in Special Education) but even as a college student never expected myself to go any further the 4 year degree.  I didn't hate school, I just didn't really want to keep at it past the four year degree.  Now though, if money would allow, I would take every class possible that related to photography and owning your own business!
And as I take more classes, I realize I have SO MUCH to learn.  Not only about photography, but about being a small business owner as well!  No wonder there is a college degree in business… there is A LOT you need to know to be successful as a small business owner.  I was lucky enough to attend two differnt conferences last year but this year is already jam packed with learning!
First, just yesterday, I took a one-on-one mentoring class with local newborn photographer Keely of Kiwi Marie Photography.  I adore newborn photography, but it is a WHOLE DIFFERENT world of photography!  Posing, soothing, lighting, props… there is so much that is different about working with these precious new human beings! I had a great time even tough our little models were a tad cranky.  In fact, our adorable second model never made it to in front of the camera.  His tummy was a bit upset and he wasn't in the mood for portrai
ts!  But here are a few great images we WERE able to capture!
Invalid Displayed Gallery
I am very thankful to Keely for taking some time to teach me all the newborn tricks!  I learned a lot, but am already cursing you for all the new stuff I want to buy!  🙂
I am super excited this year to be attending AT LEAST three different photography conferences!  On Monday I leave for Florida for the SPI Conference that will mostly deal with photographing High School Seniors.  I am looking forward to building that part of my business too!
Then in March I am attending the Clic Photography Conference in Raleigh, NC.  This conference is for women business owners and photographers.
Then in May, I will be attending the Mid Atlantic Regional School Of Photography for the 5th year!  It is located in New Jersey and I love going every year!
All this said to say, I love that you all love my work.  I work hard to perfect my craft and become a better photographer and business owner.  I love learning new ideas and am so blessed that you appreciate my hard work by continuing to book with me!  I have aways to go before I feel I'll truly earn that "Best Photographer in the World" title, but I'll keep working towards it!  🙂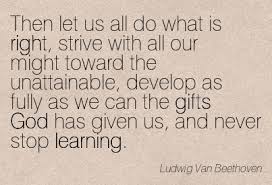 • January 24th, 2014 •
Copyright ©  Devon Shanor Photography | All rights reserved
 I was so excited last week to photograph Jessica at her Gender Reveal baby shower!  She has an adorable little girl name and a beauitful step daughter,  so everyone was really hoping for a little boy to add to the family!
The cake was ADORABLE and was done by Marvella of Marvelous Creations in Suffolk..  (757.754.4099)  It DID slide around a little in the car on the way to the party (Jessica was letting her Fast and Furious out I think!) but was still pretty darn amazing and tasted great!
Invalid Displayed Gallery
Kendra Simmons did a great job planning the whole party and everyone had a great time!  LOTS of laughs 🙂
Invalid Displayed Gallery
The time has come:  It's a… GIRL!!!!  Not many people got that right!  🙂  Momma to be was a little disappointed but is thankful for a healthy baby girl!
Invalid Displayed Gallery
Thanks so much Jessica for invited me to be a party!  I had a great time and can't wait to meet your little girl… Or boy!  You never know, maybe they got it wrong?  It happens!  🙂

• January 20th, 2014 •
Copyright ©  Devon Shanor Photography | All rights reserved
One of my historical heros will always be Martin Luther King Jr.  I am so very proud of him and all the civil rights leaders who fought for equal rights between the races. Today, I take a look around MY life and believe that if Dr. King were alive today to see my life, he would be proud of me.  I attend a multi-racial church, my family is a multi-cultural family, my home is filled with friends, at any given time, showcasing many different cultures, races and ethnicities.   I love that my children have grown up making friends based upon personality and common interests, not based upon color.  I LOVE that my business is so colorful and multi cultural! I love all the unique and different qualities we all have, but also how similar and alike we all are too!
I hope today you can take a minute to take a look at your life… does it reflect the fruition of Dr. King's dream?  Do you have a colorful life?  I hope so!  And if it's not that colorful, it's okay, you can change that.  Invite one of your children's friends (of another race) from school over for a playdate. Ask someone of a different race from your work out to lunch or coffee. You'll be surprised how much you might have in common!
We have come a LONG way from 1963 when Dr King gave his "I Have a Dream" speech.  Today I took my boys and their friends out for a play date.  We went out to a restaurant and ate pizza, played some games and eventually saw a movie.  We were quite a rambunctious group- and a colorful one as well (Caucasian, Ethiopian and Italian.)  So many things we did today wouldn't have been allowed in Dr. Kings Day…we all went to the same restaurant and sat at the same table.  The boys all used the same restroom before the movie.  We all went into the same theatre and sat in the same row and we all shared a bowl of popcorn.  Things that today we take so for granted, are the very things Dr King fought and eventually died for.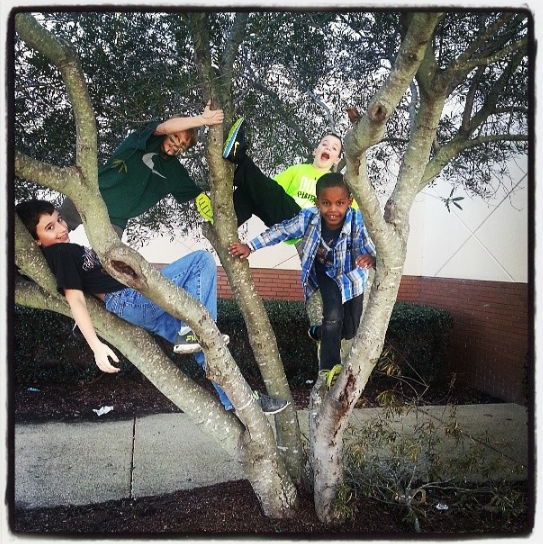 I am so thankful to live in this country and to have the freedom to love whom I want and share life with whomever I choose.  We may have a very sordid past, but we don't have to live there anymore!  With people like Dr. King, we have the opportunity to CHANGE our world.  While we can't rewrite our past we can learn from it and make our future better!
We have started a new tradition of reading Dr. Kings "I Have a Dream" speech every MLK jr. day.  If you haven't read it, I hope you will now.  It's a great way to remember where we came from, see how far we have come, and look for ways to better our future!  I have attached it here for those who want to read it!
Martin Luther King, Jr.
August 28, 1963
I am happy to join with you today in what will go down in history as the greatest demonstration for freedom in the history of our nation.
Five score years ago, a great American, in whose symbolic shadow we stand today, signed the Emancipation Proclamation. This momentous decree came as a great beacon light of hope to millions of Negro slaves who had been seared in the flames of withering injustice. It came as a joyous daybreak to end the long night of their captivity.
But one hundred years later, the Negro still is not free; one hundred years later, the life of the Negro is still sadly crippled by the manacles of segregation and the chains of discrimination; one hundred years later, the Negro lives on a lonely island of poverty in the midst of a vast ocean of material prosperity; one hundred years later, the Negro is still languished in the corners of American society and finds himself in exile in his own land.
So we've come here today to dramatize a shameful condition. In a sense we've come to our nation's capital to cash a check. When the architects of our republic wrote the magnificent words of the Constitution and the Declaration of Independence, they were signing a promissory note to which every American was to fall heir. This note was the promise that all men, yes, black men as well as white men, would be guaranteed the unalienable rights of life, liberty, and the pursuit of happiness.
It is obvious today that America has defaulted on this promissory note in so far as her citizens of color are concerned. Instead of honoring this sacred obligation, America has given the Negro people a bad check, a check which has come back marked "insufficient funds." But we refuse to believe that the bank of justice is bankrupt. We refuse to believe that there are insufficient funds in the great vaults of opportunity of this nation. And so we have come to cash this check, a check that will give us upon demand the riches of freedom and the security of justice.
We have also come to this hallowed spot to remind America of the fierce urgency of now. This is no time to engage in the luxury of cooling off or to take the tranquilizing drug of gradualism. Now is the time to make the real the promises of democracy; now is the time to rise from the dark and desolate valley of segregation to the sunlit path of racial justice; now is the time to lift our nation from the quicksands of racial injustice to the solid rock of brotherhood; now is the time to make justice a reality for all of God's children. It would be fatal for the nation to overlook the urgency of the moment. This sweltering summer of the Negro's legitimate discontent will not pass until there is an invigorating autumn of freedom and equality. Nineteen sixty-three is not an end, but a beginning. And those who hope that the Negro needed to blow off steam and will now be content, will have a rude awakening if the nation returns to business as usual. There will be neither rest nor tranquility in America until the Negro is granted his citizenship rights. The whirlwinds of revolt will continue to shake the foundations of our nation until the bright day of justice emerges.
But there is something that I must say to my people, who stand on the worn threshold which leads into the palace of justice. In the process of gaining our rightful place, we must not be guilty of wrongful deeds. Let us not seek to satisfy our thirst for freedom by drinking from the cup of bitterness and hatred. We must forever conduct our struggle on the high plane of dignity and discipline. We must not allow our creative protests to degenerate into physical violence. Again and again we must rise to the majestic heights of meeting physical force with soul force. The marvelous new militancy, which has engulfed the Negro community, must not lead us to a distrust of all white people. For many of our white brothers, as evidenced by their presence here today, have come to realize that their destiny is tied up with our destiny. And they have come to realize that their freedom is inextricably bound to our freedom. We cannot walk alone. And as we walk, we must make the pledge that we shall always march ahead. We cannot turn back.
There are those who are asking the devotees of Civil Rights, "When will you be satisfied?" We can never be satisfied as long as the Negro is the victim of the unspeakable horrors of police brutality; we can never be satisfied as long as our bodies, heavy with the fatigue of travel, cannot gain lodging in the motels of the highways and the hotels of the cities; we cannot be satisfied as long as the Negro's basic mobility is from a smaller ghetto to a larger one; we can never be satisfied as long as our children are stripped of their selfhood and robbed of their dignity by signs stating "For Whites Only"; we cannot be satisfied as long as the Negro in Mississippi cannot vote, and the Negro in New York believes he has nothing for which to vote. No! no, we are not satisfied, and we will not be satisfied until "justice rolls down like waters and righteousness like a mighty stream."
I am not unmindful that some of you have come here out of great trials and tribulations.  Some of you have come fresh from narrow jail cells. Some of you have come from areas where your quest for freedom left you battered by the storms of persecution and staggered by the winds of police brutality. You have been the veterans of creative suffering. Continue to work with the faith that unearned suffering is redemptive. Go back to Mississippi. Go back to Alabama. Go back to South Carolina. Go back to Georgia. Go back to Louisiana. Go back to the slums and ghettos of our Northern cities, knowing that somehow this situation can and will be changed.  Let us not wallow in the valley of despair.
I say to you today, my friends, so even though we face the difficulties of today and tomorrow, I still have a dream. It is a dream deeply rooted in the American dream. I have a dream that one day this nation will rise up and live out the true meaning of its creed, "We hold these truths to be self-evident, that all men are created equal." I have a dream that one day on the red hills of Georgia, sons of former slaves and the sons of former slaveowners will be able to sit down together at the table of brotherhood. I have a dream that one day even the state of Mississippi, a state sweltering with the heat of injustice, sweltering with the heat of oppression, will be transformed into an oasis of freedom and justice. I have a dream that my four little children will one day live in a nation where they will not be judged by the color of their skin but by the content of their character.
I HAVE A DREAM TODAY!
I have a dream that one day down in Alabama — with its vicious racists, with its Governor having his lips dripping with the words of interposition and nullification — one day right there in Alabama, little black boys and black girls will be able to join hands with little white boys and white girls as sisters and brothers.
I HAVE A DREAM TODAY!
I have a dream that one day every valley shall be exalted, and every hill and mountain shall be made low. The rough places will be plain and the crooked places will be made straight, "and the glory of the Lord shall be revealed, and all flesh shall see it together."
This is our hope. This is the faith that I go back to the South with. With this faith we will be able to hew out of the mountain of despair a stone of hope.  With this faith we will be able to transform the jangling discords of our nation into a beautiful symphony of brother-hood. With this faith we will be able to work together, to pray together, to struggle together, to go to jail together, to stand up for freedom together, knowing that we will be free one day.  And this will be the day. This will be the day when all of God's children will be able to sing with new meaning, "My country 'tis of thee, sweet land of liberty, of thee I sing. Land where my father died, land of the pilgrim's pride, from every mountainside, let freedom ring." And if America is to be a great nation, this must become true.
So let freedom ring from the prodigious hilltops of New Hampshire; let freedom ring from the mighty mountains of New York; let freedom ring from the heightening Alleghenies of Pennsylvania; let freedom ring from the snow-capped Rockies of Colorado; let freedom ring from the curvaceous slopes of California. But not only that. Let freedom ring from Stone Mountain of Georgia; let freedom ring from Lookout Mountain of Tennessee; let freedom ring from every hill and mole hill of Mississippi. "From every mountainside, let freedom ring."
And when this happens, and when we allow freedom to ring, when we let it ring from every village and every hamlet, from every state and every city, we will be able to speed up that day when all of God's children, black men and white men, Jews and Gentiles, Protestants and Catholics, will be able to join hands and sing in the words of the old Negro spiritual: "Free at last. Free at last. Thank God Almighty, we are free at last."
Source: Martin Luther King, Jr., I Have A Dream: Writings and Speeches that Changed the World, ed. James Melvin Washington (San Francisco: Harper, 1986), 102-106.

• January 14th, 2014 •
Copyright ©  Devon Shanor Photography | All rights reserved
Photographs and fire just don't play well together!  You, like most people would probably say that after your family and pets, your photographs would be one of the first things you'd save in the event of a fire!  The photographic memories of our kids growing up, with all of their (and our!) bad hair styles and crazy fashion choices are things we want to be able to remember and share with the next generations!  Losing them to a fire or theft can be devastating!
Recently, one of my long-time clients, Christy, had a house fire.  Praise the Lord, everyone escaped unharmed and after some renovations and repairs, they will, in the future, be able to move back into their home.  However, many things were lost, including all of her family portraits.  🙁    She has been a client of mine for many years and when the firefighters were there, one of them commented on the loss of her family portraits.  Her response:  "It's okay, we know the photographer!"
Yep, every single portrait I have taken of Christy and her family are safe!   And we have worked together a lot over the last few years, so all of her family portraits, back to school portraits, ring dance portraits, portraits with Santa, Senior portraits, and more are safe and sound!! 
When you book with me, I keep your portraits backed up in multiple places so in the event I were to have have a theft or house fire, your images will still be safe! (Think about it… are Sears, Picture People, Portrait Innovations and Walmart going to offer you that peace of mind? Nope!)  When you have a house fire, I will work with you to make sure all of your past portraits will soon be back on display in your home!
(Sadly, the snapshots YOU have taken and stored in photo albums can still be lost though.  So please don't forget to save those digital copies in the "cloud" or on external hard drive that you leave in a fireproof safe.)
Please keep my friend Christy in your prayers and thoughts as she and her family transition through this difficult time of temporary housing, insurance claims, rebuilding and more.  
(If you would like to help out Christy and her family, our church is taking donations to help them during this time!  You can give at

www.comegetfree.org

and click on the "Join us in eGiving" icon.  Just put "Christy Myers- Fire" in the Other category!  Thank you so much from both Christy and myself!)
Here are a few images of Christy and her awesome family from when we first started working together to now!  Soon her walls will be displaying some of these awesome memories once again! 
Invalid Displayed Gallery

• January 10th, 2014 •
Copyright ©  Devon Shanor Photography | All rights reserved
Here we are- already a 10 DAYS into the new year.  It sure is moving fast isn't it?  I am so excited about this year but have SO much I need to have done yesterday!!  Just a few things on the "To Do" list…
1.  Helping my clients celebrate their birthdays with a special "Beautiful You" Birthday shoot each month!!  Working on getting all the details and information now! 2.  February is just around the corner… which means Valentine's day!!!  Scheduling Boudoir shoots, couple mini session and possibly even a children's mini session too!  So much LOVE to plan for… calendar get ready! 3.  Paperwork, taxes and filing… yeah- i think it's kinda boring too.   But necessary to stay in business! 4.  Lots of great marketing ideas for my Renew Shoots and my High School Seniors!  So many ideas, so little time!! 5.  New newsletters this year!  I can't wait to share them with you each month!  They will be going out mid-month each month.  If you weren't getting them last year, they may have been going to spam… or you aren't on my e-mail list!  Just send me a message and I will get you on there! 6.  Creating and perfecting my Baby's First Year Plan.  Capturing your baby from maternity to his/her first year is one of the things I love to do the most! I have a few little ones from last year about to celebrate their first birthdays and I have LOVED celebrating (and capturing) their milestones with them!  I can't wait for a whole new year of babies to photograph! 7.  Classes, workshops, seminars!  I am getting my calendar ready now for the next six months of classes, workshops and seminars that I will be attending and that I will be hosting!  Can't wait to learn and share! 8.  Training new assistants!  I am so blessed to have some great people helping me with all that comes with owning your own business!
As I work to get all of the above done, I am still making time to take, edit and share all your amazing images!  I LOVE getting to capture all of your special moments and share in your joy!  Here is a perfect little reminder of why I do what I do!  Welcome Baby Brecken, the newest member of our photography family!
Invalid Displayed Gallery

• January 6th, 2014 •
Copyright ©  Devon Shanor Photography | All rights reserved
We have all said it multiple times these past few weeks, but WOW did this past year fly by!  So fast in fact, it flew right past me and we are now FOUR days into the new year!! So, yes, I am late in sending out this 2013 wrap-up but I have decided to do it anyway, for you as much as for me!  I love reflecting on the past- to see how much I've grown and to remember all the amazing people I photographed and portraits I created!
2013 was a year of faith for my family!  As many of you know, my husband ended 2012 unemployed and we desperately needed a new start in his career.  We prayed and talked for months and then made the difficult decision for my husband to go back to school fulltime while we relied on my photography business income to support our family.  Talk about surprised and overwhelmed!!!  While I LOVE my photography business, I wasn't quite ready to be the sole provider for my family… but when God tells you to jump- you jump!!  So we jumped and without surprise, God provided!!!
My business plan has always been to develop strong relationships with my clients, to be blessed enough to photograph families as they grow and experience life changes!  And I was so very happy to strengthen some of those relationships this year as I photographed, weddings, graduations, pregnant mommies and newborn babies, sweet 16's and more!   Thanks so much to all of you who have been to see me again this year!  You truly do make me do a little "happy dance" when you rebook me year after year!!  Here are a few of my "favorite" shots of 2013 from some of you who have become so near and dear to my heart and who I now consider part of my photography "family!'
And just as exciting, I was able to photograph many NEW clients this year too!  So many of you have referred and recommended me and I am so honored!  I do not take it for granted when you tell your friends to visit me and I had sucha  great time getting to know so many new amazing people!  I am hoping that some of my new clients of 2013 will become repeat customers as well!  Take a look at some of their, and my, favorite portraits!