• May 25th, 2020 •
Copyright ©  Devon Shanor Photography | All rights reserved
So here I am sitting at my desk, about to start my anatomy homework… today is no different than any other day I sit at my desk to work or do schoolwork, but today was just hard. Looking at my two little boys and thinking, "am I ever going to be able to take them to a playground to play? Will Bradley be able to start preschool? Will we be able to go on that road trip to see my husband's family 1,300 miles away? Will my mom get to meet Andrew?" These questions, and more were running through my head today. I have several signs on my desk that I've surrounded myself with that remind me on days like this that "This too shall pass". So I'm not sure which one of you need to hear this today, but I sure did.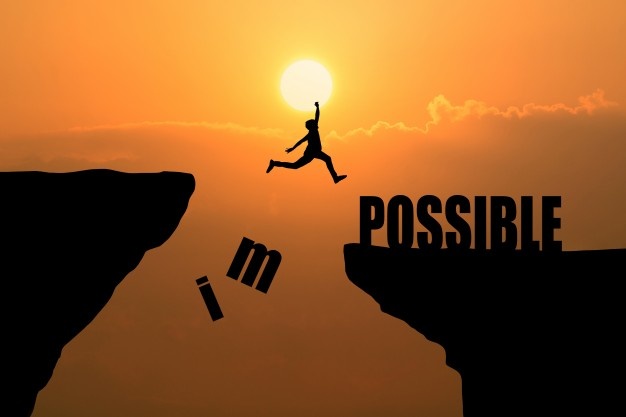 Sign #1: "Take pride in how far you have come and have faith in how far you can go" – As a species, we have made it through, the plague, the flu, swine flu, and so many other terrifying diseases. Technology has come so far and we will find a treatment. We have made progress and know more about Covid, as terrifying as it is. We will get through this.
Sign #2 – "Let your faith be bigger than your fear" – Everyone has different beliefs, but my faith will carry me through this, I need to focus on the bigger picture, instead of being scared of the what-if's.
Sign #3 – "Too blessed to be stressed" – Yep… This is true, I am very fortunate in these hard times, my husband and children are home with me and are happy. When today being Memorial Day, so many families aren't as fortunate… My thoughts and prayers are with those families, and remind me to be thankful for what I have and hug my family a little tighter today.
So while this morning has been hard. We all have hard days, we all have sad days, but like my last two signs say… "if it is to be, it is up to me." (Thanks Dad for the 2 letter word idiom) and "girl, you've got this".
All of these speak so true, we just need to remember… this too shall pass. So hang in there… You've got this.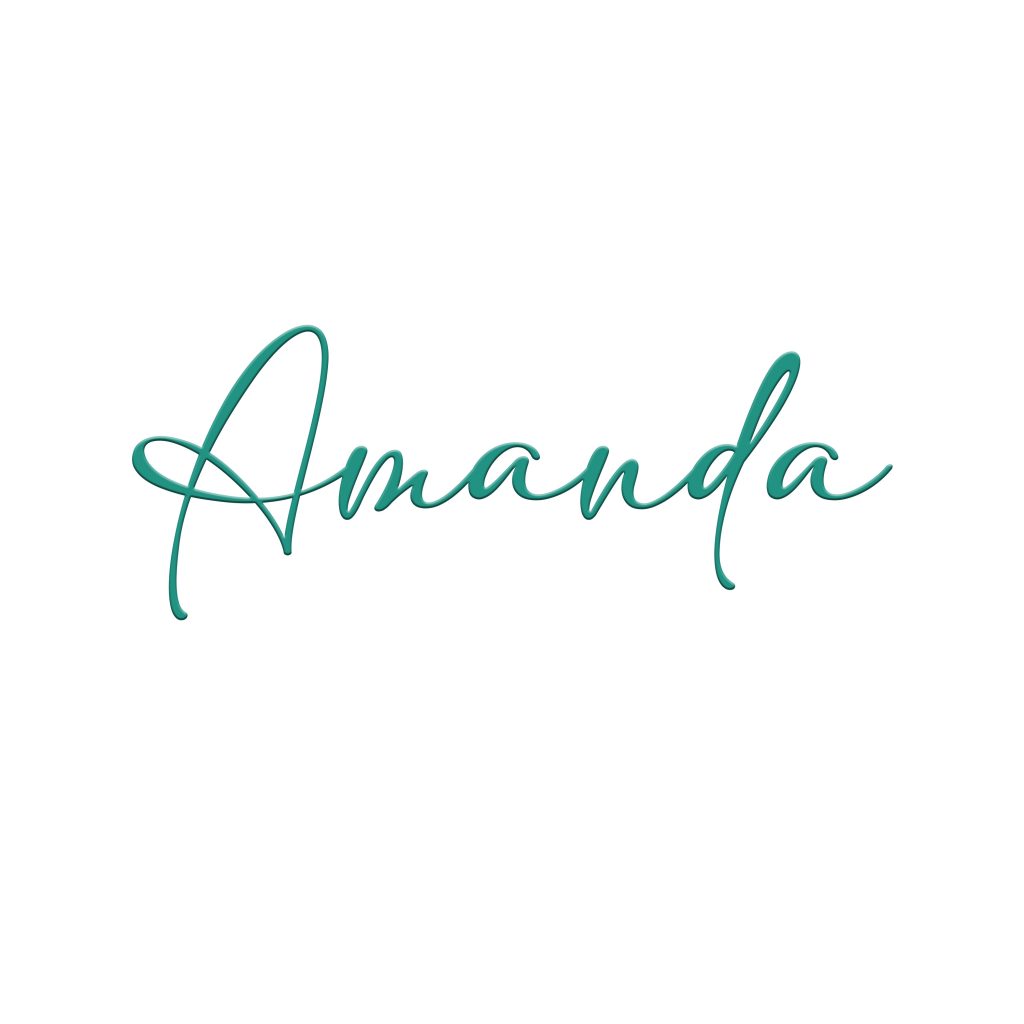 • March 30th, 2020 •
Copyright ©  Devon Shanor Photography | All rights reserved
This pandemic sucks. It really does. I'm a small business owner and my family relies on my income. I hate not working and I am worried for the future of Devon Shanor Photography. We can sustain for a short time but we need this to be over SOONER rather than later!
That said, today I've been asked a few times why I'm not actively trying to set up sessions and bring in more clients. Here's my reasons:
I'm following the words of my governor. I love photography but it is NOT essential to day to day living. To help stop the spread of this disease, he asked all non essential businesses to close. He specially asked those in the service business to SHUT DOWN. That's me. I hate it and I'm VERY concerned for my future but my governor asked me to close.
I have kids… teenagers who are HATING this quarantine. They look for loopholes and ways to get around the rules. What kind of example am I setting if I find loopholes and ways to work around the standards our governor has set? It's HARD raising teens and we all know they will look at my actions so much more than my words!
I want this to END! I was so frustrated yesterday driving around Virginia Beach. Parties, groups of people, lines and lines of cars waiting to go to the parks… people are NOT following the rules of the quarantine. This will not end anytime soon if we DON'T follow the rules. I'm trying to be a part of the solution, not the problem.
All those times I said "I am so BUSY, I don't have time for xyz" Guess what? Now I do! The plans I wanted to put into place, the systems that needed implementing, the bookkeeping I never got done… there is TIME now. Time that I can use to make the time when I can get back to work easier!
My kids are home! Kids that soon will be off to college, off living on their own. They are HOME and CAN'T leave. What better time to make memories and do things together! Have those long talks, play more board games, laugh til we cry, make those crafts that we always said we would do someday. THESE are the moments they will remember forever. I can't wait for the stories that will begin with… "Remember during the Quarantine when…"
All that said, I love my job and I trust that we will get through this. and there are still ways you can support my business!
Send me love on social media! Leave me google and FB reviews. Tell your friends your amazing experiences so when they ARE ready to book and I CAN go back to work, they know who to call!
Pay off prior balances. If you have a prior balance and want to pay it off, I am in the office a few hours each day and am taking emails and phone calls. Most of my labs are still printing and we can get your orders placed asap!
Buy a gift certificate. I am offering my "buy a gift certificate and get 50% more" deal that I usually only offer once a year! Take advantage now and get more for your dollar later when you are ready for your portraits!
Order from past sessions. I am offering some great deals on past sessions. If you didn't purchase your flash drive, or want extra prints, now is the time to call me! I can get you this years Christmas gifts at a deal!
Pray for me and all small businesses. This is a scary time. Small businesses don't usually qualify for unemployment or other benefits that others get… so many of us are scared and wondering what the future months hold for us. I have faith I'll get through this but extra prayer is always welcomed!!
We've got this everyone. We will get through this… granted we may be bruised and stressed and full of holes but we will come out on the other side. I truly believe that. Don't give up and keep your chin up. I don't want to go through the next few months miserable and angry… so I'm choosing to have faith and find the very best "bright side" I can. Join me, stay home and stay safe!! <3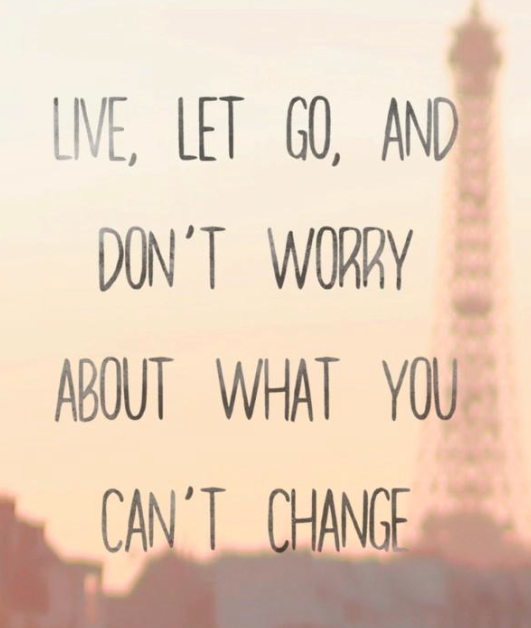 • March 28th, 2020 •
Copyright ©  Devon Shanor Photography | All rights reserved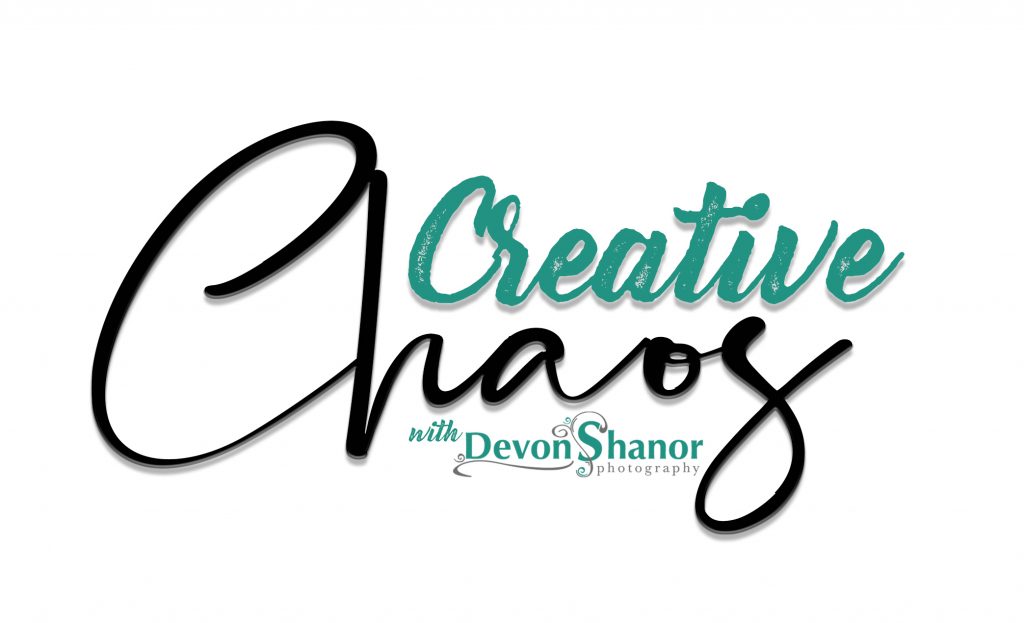 So this is what quarantine looks like at our house. Chaos.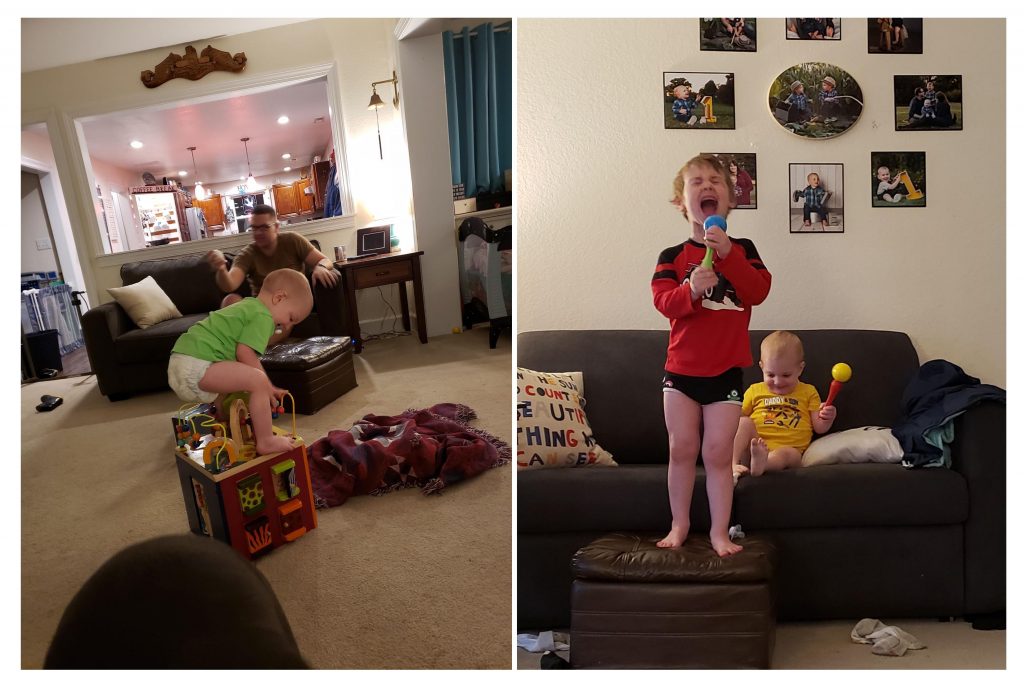 If you have two littles like I do, I'm sure you are going absolutely bonkers. With two boys, I hear a lot of fire sirens, abc's and have played game upon game of "firefighters" and lost about 700 races, had 400 meltdowns, 800 loads of laundry, and so much more… But you know what? That's okay! Even though my ears are constantly ringing (due to the high pitched siren my 3 year old produces, how he does that is beyond me.) I wouldn't trade this time with them and my husband for anything. Daddy is home from work (he's active duty so having him home is always a blessing!) and we have been able to have more family time than I could have ever hoped for. We are on day, what, 14 (I think) of this quarantine. If you're like me, all of your ideas for entertainment have all been exhausted and your backups of your backup cards have all been played. So what now? That is what this blog is all about.
We are not in this alone, whether you have small children, children of school age, children out of the house, no children, living at home, husband or wife deployed, home alone, or everything in between. This is for you. I will be posting a few times a week so, lets get off the couches (I know, they sure are comfy right now…) and do something, creative in the chaos… let's do this!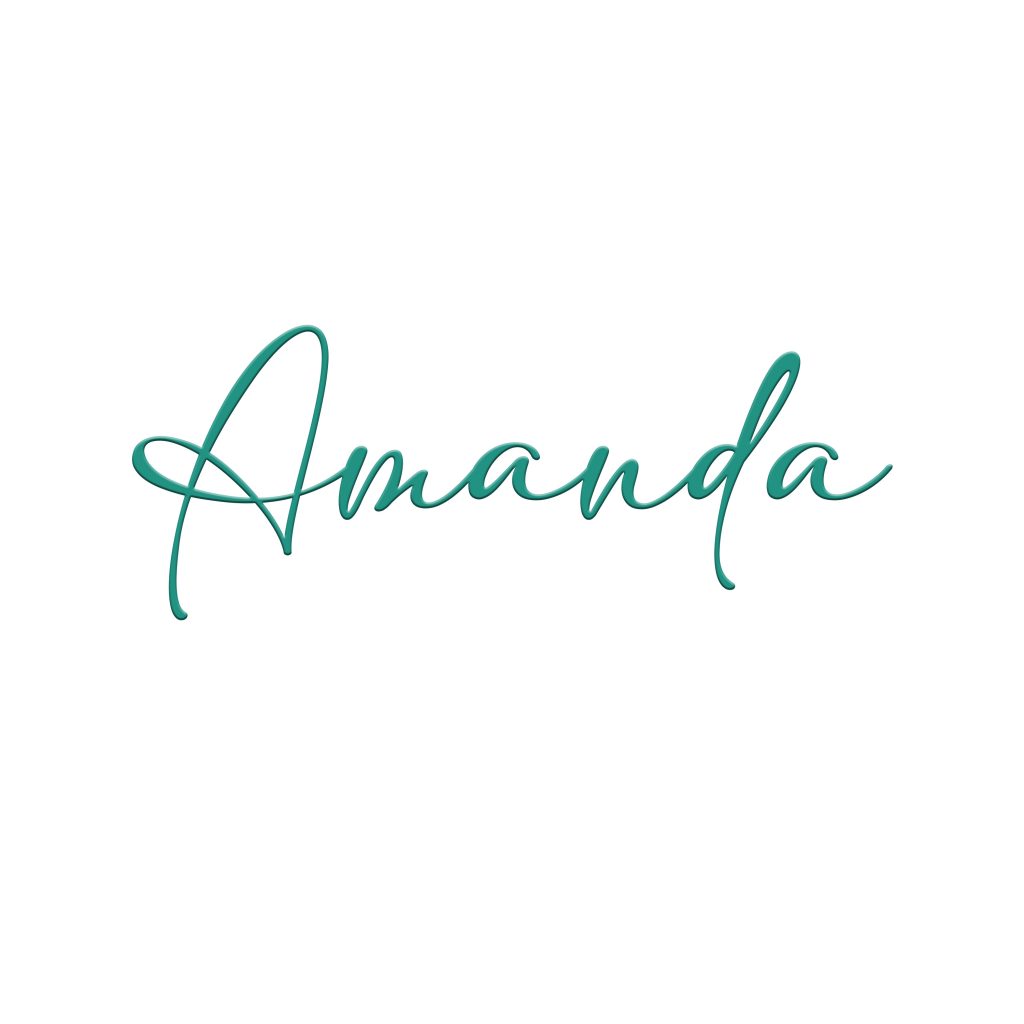 • March 25th, 2020 •
Copyright ©  Devon Shanor Photography | All rights reserved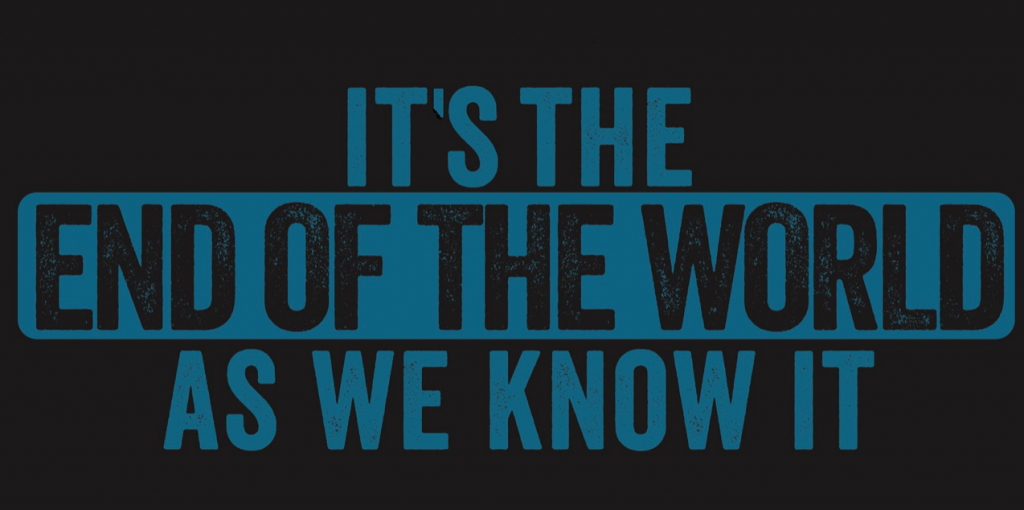 Okay- that was a bit dramatic- sorry! The world isn't ending, just changing for a short time… drastically for some of us. I've been thinking and rethinking and brainstorming about what to do with my business. Then the governor dropped the bomb yesterday that I'm officially out of business for the time being!
So… what happens with Devon Shanor Photography right now? Well, we are closed for actual photography… no more shooting. This is in effect for the next month until April 20th. After Easter, I'll be making a decision on the future weeks and months.
If I haven't yet, I will be contacting all sessions scheduled between now and then to reschedule. I hate the senior portraits, birthday celebrations, military homecomings, boudoir sessions and "Fix my Crown" sessions we will be postponing but we will have more than enough time in the future to celebrate and capture these moments!!
I will be contacting those of you who have orders here ready for pickup and we can schedule that. If you have an order waiting to be placed, no worried we are finishing up your album designs and final edits and placing them. They will be dropped shipped to your home or available for pickup when they arrive.
I had plans in place for Mothers Day, Spring in the Box, Easter and Mer-May. We were excited to send out a newsletter telling you about the fun opportunities we had for the spring. Those are currently on hold… not canceled just yet, but on hold. We need to see what our area looks like in the next 30 days.
I will STILL be in the office. Many of you know there is a software program I am working on transitioning to and it's been kicking my butt… so I'll now have ample time to work on that! I've also been working on my sports packages- doing more team posters for the high schools and local sports teams like the ones below. With this extra time I can get the sports packages all ready for when sports start up again. Let me know if you have a team that would like more information!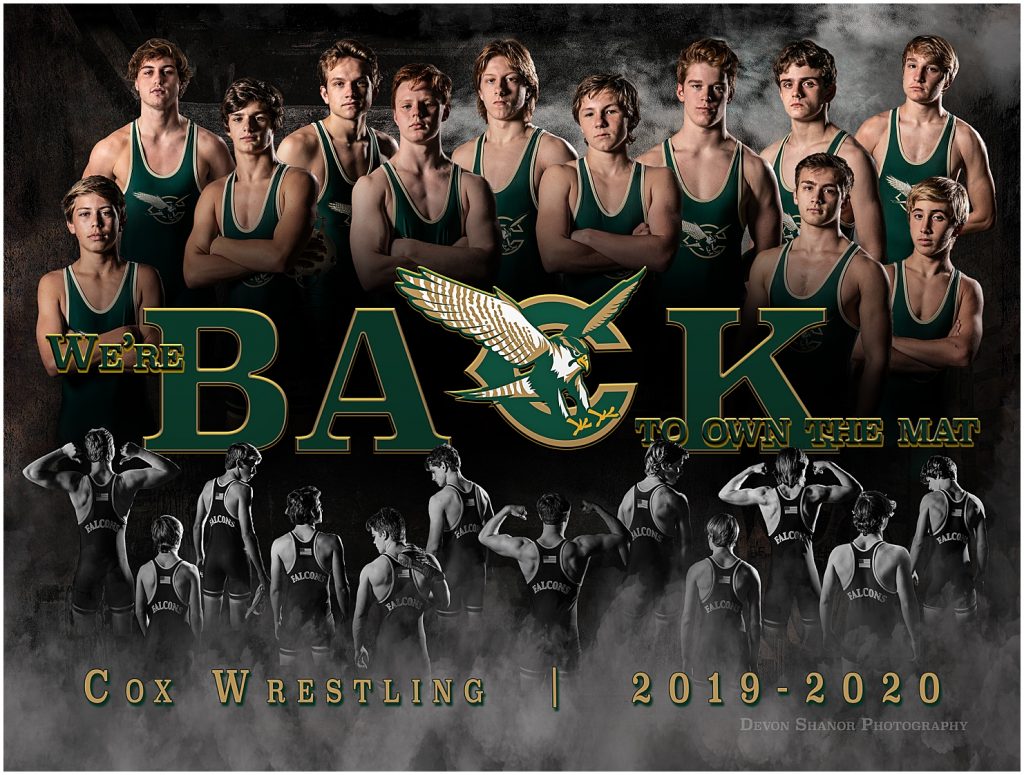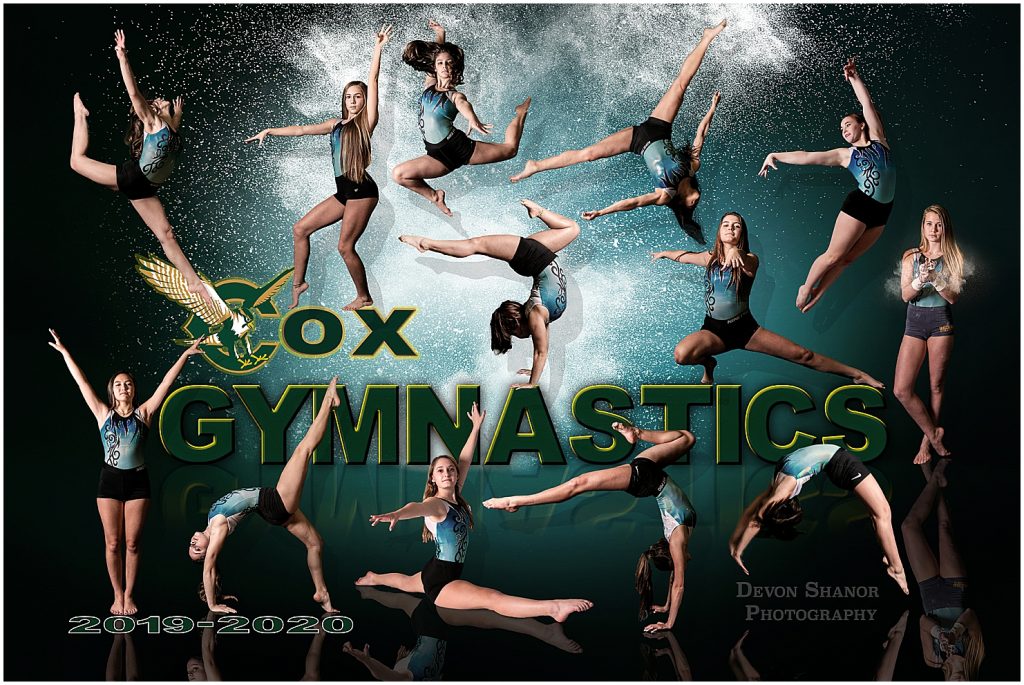 We are also working on ways to stay connected with you. So many of us are home and isolated with our kiddos. Which is GREAT for the busy world we live in. It's quality time to spend with them! They will look back on this pandemic and remember this time of playing games, budding forts, taking naps and cuddles, cooking meals, making messes, etc! You can do this mom's and dads! That said, we ALL need some inspiration. So we are compiling games, ideas, activities and FUN we can have all while staying socially distant. Keep and eye out for our new blog program: Devon's Creative Chaos!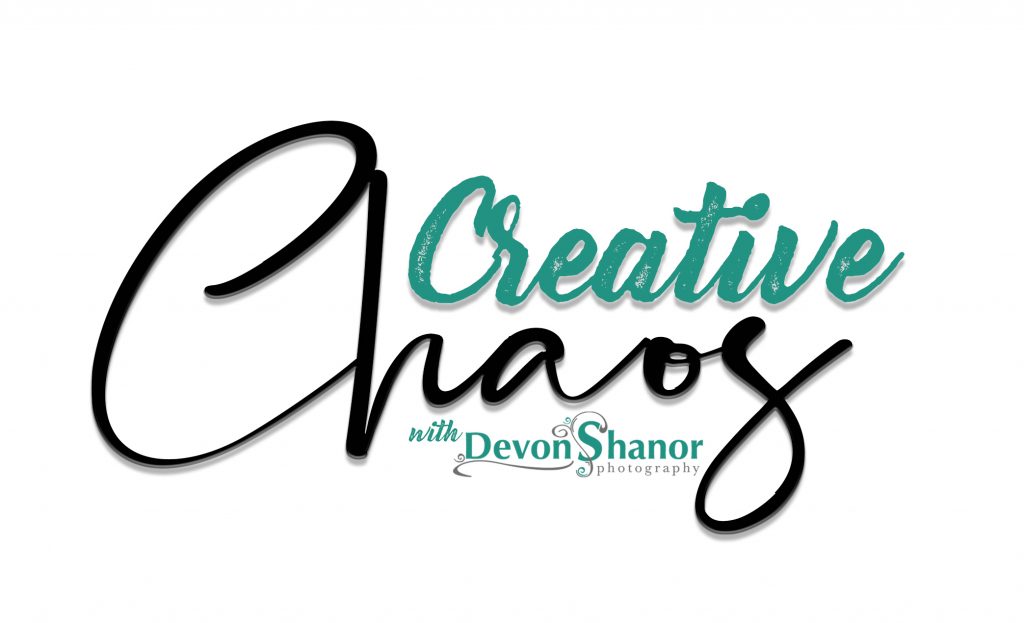 Lastly, I have often been told that my office feels like a friends house or a therapists office. Many appointments end with us sitting and chatting and gabbing about our lives and experiences. Please know that while, my office is closed to visitors, my phone isn't. This is a time of panic and anxiety for many of you, and so many of you are feel isolated! I am not a therapist, but I do listen well. If you are in a bad place- call me. Ask me to tell you about the funniest photography stories. Babies who have peed on me, dads who acted like toddlers on photoshoots, equipment malfunctions at the WORST times… I have enough stories to take your mind off your fears for at least a little while.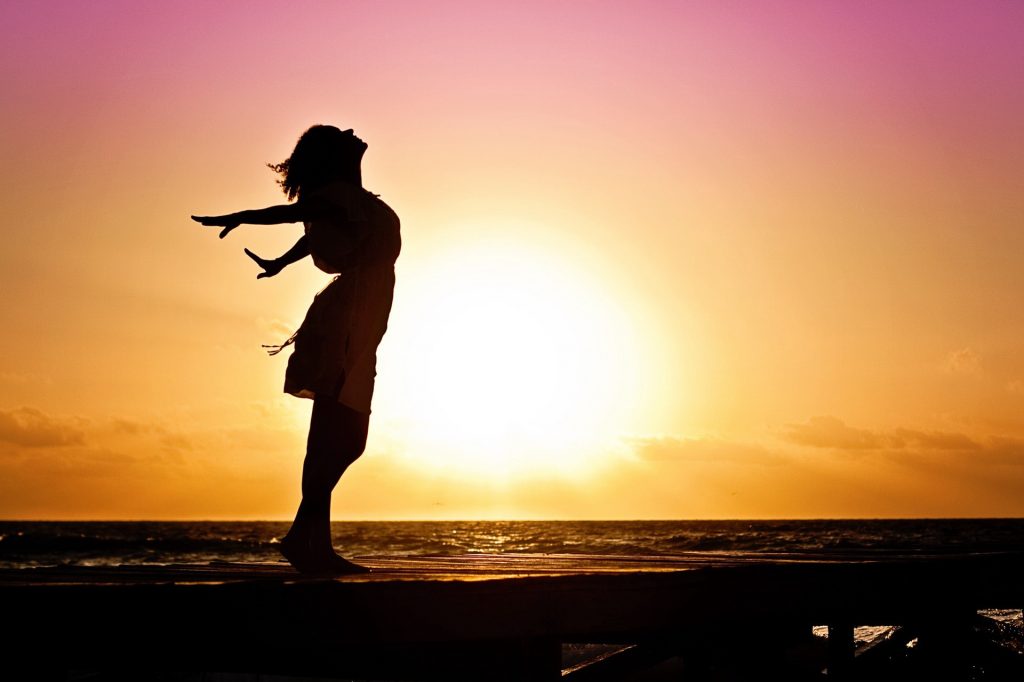 We will all get through this together. Make good choices for today but don't worry about tomorrow. It might be a difficult month.. or two… or three… but we will come out on the other side. Let's come out stronger together!!!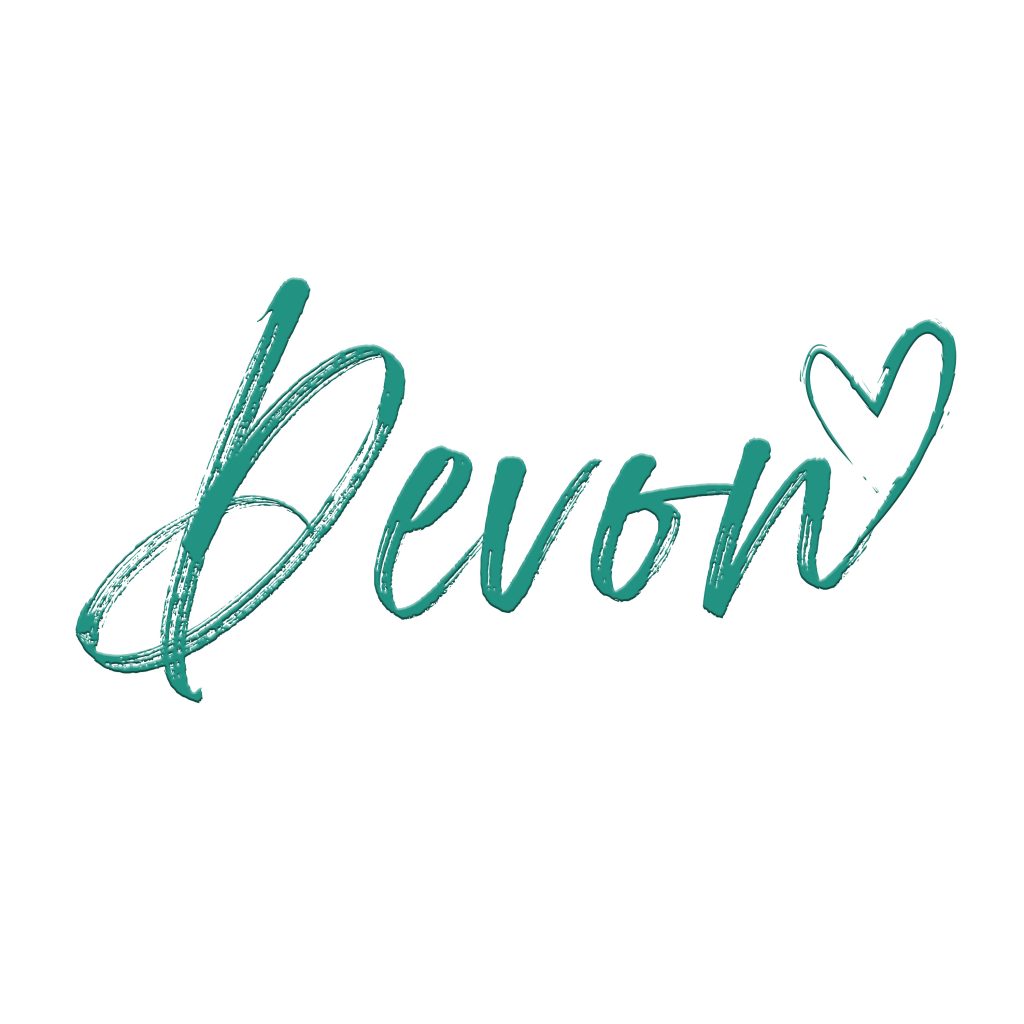 • March 24th, 2020 •
Copyright ©  Devon Shanor Photography | All rights reserved
A few weeks ago I was in Ethiopia… loving on the children there, watching God do great things and seeing his magnificent creation in the incredible Ethiopian landscape. The coronavirus was an afterthought honestly, something I knew was out there but not something I saw seriously affecting my daily life.
Fast forward to yesterday, when the Governor closed schools for the rest of the year and effectively, shut down my business for the next month at least. I had already planned to make significant changes to my business but it was still a shock to hear the Governor make such drastic decisions.
I'm a small business owner with 10 years in business. I don't do photography as a hobby- it's a full time job. I have part time employees and paid assistants. Our family relies on my income. Its a scary time. I have a college student living at home who no longer has a job in the restaurant business. I have three teens at home, the amount of food they can consume is astonishing!!
Things are stressful, the future is scary. At least in my household we have one solid income (the hubs is a nurse!), but I know for some of you, that isn't the case. We are all worried and stressed and trying to figure out our new budget limitations and how long our savings will last. Its a difficult time and many are applying for unemployment, looking for ways to make money and ways to feed their children. I see your posts on Facebook and I can see the panic and sadness rising.
That said, WE WILL GET THROUGH THIS! While I can't come hold your hand and give you a hug (and man do I miss giving hugs!) I still can help. We can ALL help each other. We can and will get through this! What are some ways you can help each other but also stay socially distant and safe?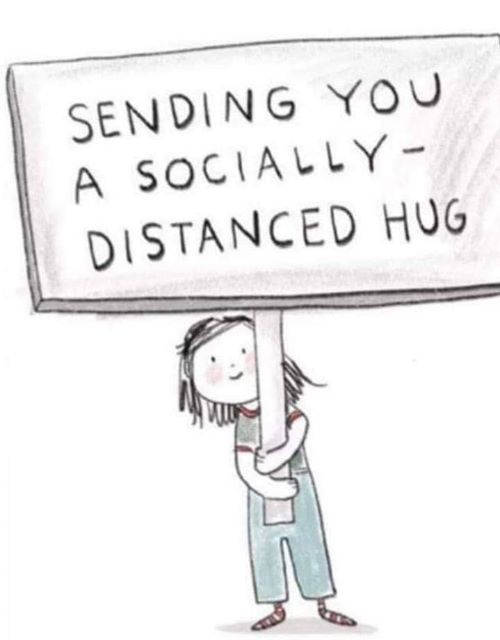 Call each other. When you notice on social media someone has gone "silent" or see that someone is having a bad day- call them. Its never easy to ask for help but there are so many lonely people right now. Sometimes the phone ringing and someone saying "Im thinking of you! How are you?" is exactly what the doctor ordered to keep the anxiety and loneliness away.
Send/post funny memes or pictures! Post encouraging notes! The news and our social media pages are filled with the gloom and doom… don't let yours be a part of the problem. Sure, post informative things and ask for help when you need it, but make sure you are filling the world with joy too! You never know, that silly singing dog video might be the exact thing someone needed to make it through the day!
Check in with the sick and elderly! They are cooped up and lonely and would love some interaction- even if it's by phone. They also might need real help. Today I contacted a friend with a disability that prevents her from leaving the house at all right now. What did she need? Someone to come walk her dog once in awhile and mow her grass. Remember those teenage monsters who eat me out of house and home who aren't in school… mom has a job for you!!!
Have your kids draw pictures and cards and take them to your local nursing home. A friend of mine posted this idea because her father can no longer have visitors but loves mail. Your kids are home and bored- what a great idea for everyone!
We all need to eat right? Buy food or gift cards from your local mom and pops. You know you'll use them sooner rather than later! The small businesses are the ones that will suffer the most in the long run, be vigilant with your spending but, if you can, support them over large corporations.
Play games with your kids. Go for walks. Do scavenger hunts. Ask for friends to do the same and have a Skype/Facetime call that night to go over what you found.
Please share with me the other ways you are helping each other stay sane and upbeat during this time. I love the ideas I am getting off social media… we are better together. Your ideas become my families best memories!
There are also lots of ways you can get help in this crisis. This is not a full list but a place to start if you need food, supplies, support, etc.
My next blog will discuss what exactly we are going to do with Devon Shanor Photography over the next 30-60 days. I won't be photographing anyone for awhile, but that doesn't mean my shop is closed for good. We have some ideas to help keep us in touch and keep the business moving forward.
I know who is control in this situation and I am determined not to let it bring me down. We are all in the same boat and we will ALL get through this. This song came on today and I LOVED listening to it… because YES, It will get BETTER!!!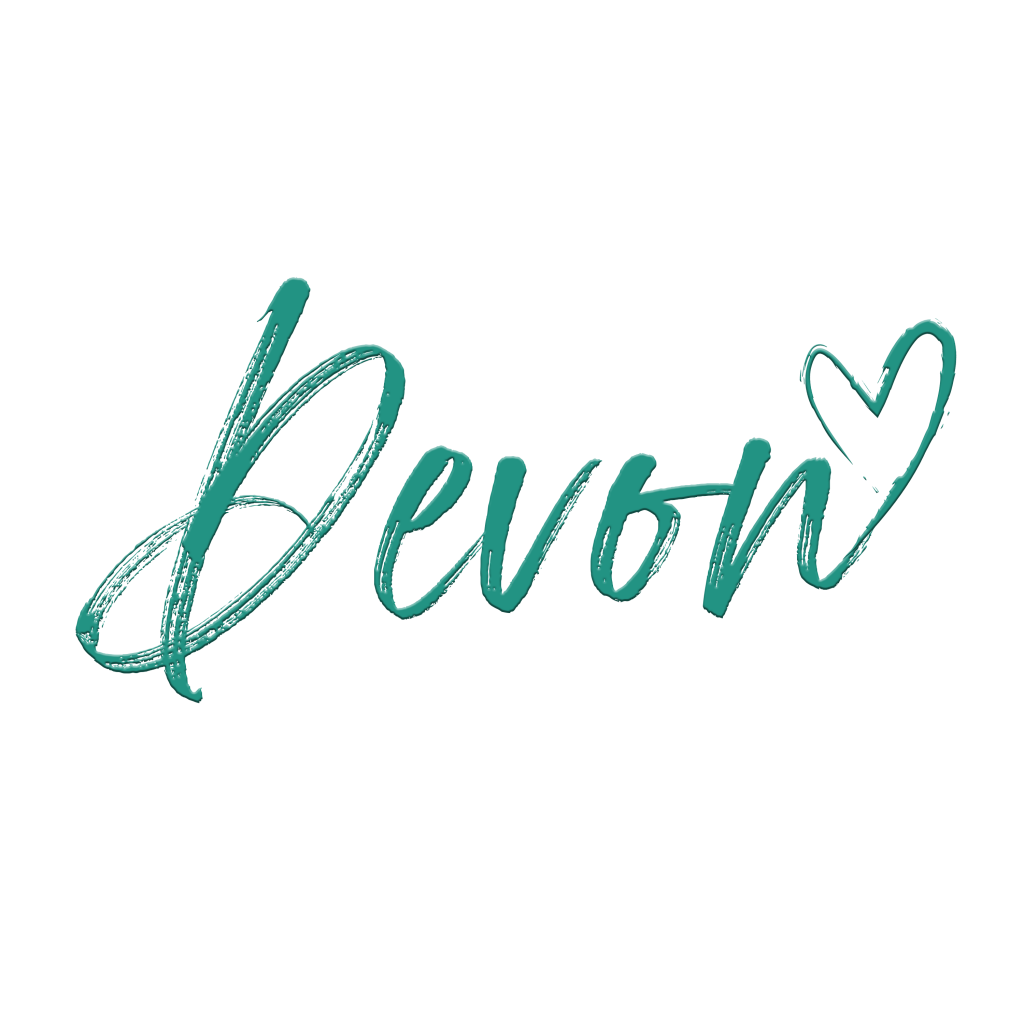 • August 20th, 2019 •
Copyright ©  Devon Shanor Photography | All rights reserved
I saw this picture today on FB and I almost cried. My Olivia started college yesterday!!!
It seems just yesterday we were cheering for her rolling over on her own, feeding her her first bites of food, calling the doctor for a crazy black and infected looking mouth (it was wet chewed up newspaper), listening to her babble and get frustrated when she couldn't be understood, teaching her to swim and ride a bike, helping her "lose" her first tooth, etc etc etc! The baby toddler and childhood days are over. 🙁
And today she officially began college. She's off world- look out! She still needs our guidance and direction- and some of the time she even listens to it. 🙂
She wants to join the peace corps and travel the world helping others but she has to finish at least an associates first though. So, Olivia officially began her journey into adult yesterday as she began classes at TCC. She wants to do something with special needs children- but wants to work with them primarily in the preschool years. She doesn't think that she wants it to be in the school system though- occupational therapy maybe? She's still figuring that out so if you have any suggestions please let her know!
May God bless my daughter as she figures out the plan He has for her. May He also comfort Brett and I as we transition from being the one making most of her decisions to becoming her counselor and advisor. She will always need me but we both have to let go and let God. It may not always be easy for either of us, but we should look for the excitement in this moment. My little "livi" is growing up and making her mark on the world. I am so proud of her.

• March 14th, 2019 •
Copyright ©  Devon Shanor Photography | All rights reserved
Cheyla approached me about a unique portrait session idea and I was so excited to dive into her ideas with her. This vision took us on a journey into her faith in God and her beliefs. Giana and Naomi joined in and were each crowned as well. The studio portraits and the family portraits at 64th street showed love both in faith and in family, even a blended family. It was a beautiful representation that love isn't defined as blood alone and that our faith gives us strength and builds us up. I am so grateful that Cheyla and Eddie trusted me with their idea and their family. This was a session I will never forget! I hope it inspires others to think of unique sessions where photography can assist in capturing an important moment in their life!
I hope you enjoy these incredible portraits as much as I did. It was difficult to pick my favorite ones to share!

• March 7th, 2019 •
Copyright ©  Devon Shanor Photography | All rights reserved
Woman are the backbone of this country!  We are homemakers, doctors, lawyers, soldiers, business owners, role models, caregivers, and so much more.  We juggle roles without even realize we are doing it. We can kiss a boo boo and put on our high heels in the same breathe.  We bring forth life into world as mothers while also running empires.  We are statistically more kind, loving, grateful and better at handling stress.  We are super-powerful women!
This week we celebrate International Women's Day.  A day to celebrate women all over the world and how far we have come as women. I personally want to celebrate woman empowering women! I see a trend of women uniting  together and empowering each other.  We need to do more of this.  When I first started out in business I had three AMAZING women who mentored me. Women who guided me, gave me advice and encouraged me.  (Thank you Andi, Dee and Dana.)  Their guidance gave me the ability to believe in myself and push forward on a dream I knew very little (at the time) on how to accomplish. Now, I mentor women doing the same thing.  They aren't my competition, it's my way to give back and cheer on another superwoman!
We need to empower each other.  Cheer each other on, give each other feedback!  We need to stop judging each other and our life's choices.  I am  successful business owner who chose to stay home and raise her babies for over 10 years. Your choices aren't going to be my choices.  Whatever you are doing with your life, you are a an empowered woman.  Do you stay home and raise your little ones?  Are you a single mom doing everything by yourself?  Are you a military member who has to say goodbye to your babies for months at a time?  Are you a military wife caught between being a single parent and a married one- juggling the two at a moments notice?  Are you a career woman pushing to achieve your dreams and "soccer moming" it as well?  Wherever you are you are a superwoman!  You need to celebrate that.
I want to help you celebrate.  Come see me in the month of March.  Let's celebrate your womanhood!  Let's celebrate your superpowers.
–  For some that might mean professional headshots celebrating your success in your field.
– For some that might mean a boudoir session showcasing your sensuality, beauty and uniqueness.
– For some that might be a "Model for a day" session where you get to just celebrate YOU with different outfits and ideas.
– For some that might be a Cultural Heritage shoot as we celebrate all of your unique cultures that make up who you are.
Contact me for your own personalized session.  50% off all individual session fees if you mention "Empowered Women" at your consultation! 

• February 12th, 2019 •
Copyright ©  Devon Shanor Photography | All rights reserved
About 10 years ago I was very unhappy in my life.  My marriage was a mess and had been for years.  We both wanted to make it work but PTSD is a very vicious enemy.  I was scared,  afraid, lonely and felt hopeless. I had plans for my life but they hadn't played out as I expected, instead my life was full of tears and crying out to God and there seemed no light at the end of my current tunnel. 
Fast forward to today.  Right now,  I'm sitting in a van driving in Ethiopia with some amazing friends. We just left a group of beautiful vulnerable street children, kids whom we love who we have been trying to help for years. As we leave them we now have a legal,  solid plan in place to help them. God showed up and moved MOUNTAINS for us.
My good friend and talented musician is playing beautiful music on his guitar. We are humming along and laughing at the slow cows and goats crossing our highway. All around me is beautiful farmland showing incredible harvest and the incredible Ethiopian gorge. I'm about to cross the incredible Nile River. We are laughing at the "Lazy Monkeys" begging for food as the cars pass them on the side of the road. I'm going home to a healthy husband who misses me, supports my dreams and encourages me to continue to follow them and see bigger than I think possible.  I'm going home to my kids who are learning to pursue their own dreams and make me so proud.  I going home to a business I ADORE and can't wait to get back too. 
I'm literally sitting here thinking "THIS is my life"  in awe at the journey God has brought me through to get to THIS moment.  I'm taking a deep breathe and LIVING THIS MOMENT.  I'm thanking God as I see how he had brought me through such dark times and given me such joy.  This feeling isn't so much a feeling as a true PRESENCE of God.  I'm not just feeling his JOY I'm literally living it and I see it in everything around me.
I don't share this to brag about how amazing my life is but instead to encourage you!  Be encouraged if your life isn't what you want it to be, God is faithful if you are diligent.   Don't give up on yourself,  your dreams, your happiness. Sometimes you have to make very hard decisions and go through some really hard times that seem to have no end in sight.  But you can't STAY stuck.  Leave the job, go back to school,  ask for help,  sell your house,  take big risks.  Times likely will get worse before they get better,   but God is in the midst of your struggles and there is REASON for it!   Maybe I went through mine so I could truly appreciate the JOY He would someday bring me.  Maybe I went through so I could share my story with you and it would bring you courage or strength.  Maybe I needed some growing pains to become the woman who could help run this organization helping children in Ethiopia.   All I know is there was a reason and TODAY I get to breathe in and appreciate the journey.  
Keep pushing though.  Keep dreaming.  Take risks.  Maybe someday you'll also be sitting in a van, jamming to live music, about to cross the Nile, just having witnessed a mountain move,  following a dream you had once thought had died.  You'll look around and say "Wow, THIS is MY life."  
This is a song that played in the car moments after I wrote this.  Such a perfect song to complement this blog post. https://www.youtube.com/watch?v=Ehm4HLnr-FQ
These Pictures were taken on top of the Gorge as we headed back from Debre Markos, Ethiopia.  It was me taking a moment to just BE in the moment and thank God.  It will forever remind me of the time when time stood still and God showed me so much favor and blessing. 

• January 16th, 2019 •
Copyright ©  Devon Shanor Photography | All rights reserved
Each January I "claim" a word for the new year: a word that is focused around having a single simple word or theme to guide me in what I want to embrace more of in the coming year.
This year I claim LOVE as my word because the world needs more LOVE, I need more LOVE, my family needs more LOVE and my business needs more LOVE!
LOVE is all around us in all of our relationships.  We forget sometimes to focus on the love and instead focus on the bickering, the rushing to get to work or practices, the financial issues, the chores, the disappointments, etc.  We get so busy in the day to day of life that we forget to actually see the love right in front of us.  This year my goal is to give and share more love and in business to work hard to create opportunities for more people to capture their love in print.
I want to do better at encouraging people to capture the LOVE in their relationships.  I want to photograph the beauty and love between a mother and baby, the time tested love of a couple married 40 years, the love for oneself in boudoir, the love between siblings who fight like cats and dogs but also have grown up as each others playmates.  I want to photograph LOVE in all the relationships of life.
For families, I want to focus on encouraging families to CAPTURE the love they share.  Too many times I have heard "It's been 10 years since we took family portraits" or "I can't do family portraits until I lose the weight."  Yet I have also heard after deaths in families "I don't have any recent picture of my dad with is grandchildren, now it is too late" "I wish I had recent pictures of my parents together that weren't taken on a cell phone."  Too often we want to wait for the right moment and forget to recognize that the right moment is RIGHT NOW!
One area I am especially going to focus on this year is capturing LOVE in marriage.  I am not going to say that there are no perfect, never argue, he/she is exactly what I need and want them to be all the time, marriages out there, but in my experience almost ALL marriages have times of extreme struggle.  Look at the divorce rate that keeps climbing- marriage is HARD work.
I have been married for 18 years, together for 22. We fought tooth and nail for each other even when we didn't like each other.  But the LOVE was there, just hidden beneath the hurt, pain and trauma.  The photographs we have during the good times, smiling and loving each other and our children are reminders that LOVE overcomes.  Our children remember the good times because those are the memories we have on our wall and in our albums.  They see and remember the LOVE their parents have always had for each other.
I photograph families all the time and often take time to get portraits of mom and dad together as well.  But it's not often I get a full session dedicated to the love between a husband and wife.  That will change this year as I bring back my "Renew" sessions and introduce my "Romance in the Simple Moments" session.  I cannot wait to photograph love that has been TESTED.  Marriages of 5, 10, 15, 30, 50 years. Marriages that, like mine, have gone through the storms and come out battered but stronger than before.
I also need to claim LOVE for myself more this year.  Last year was a very trying year for me and I let self love fall away as I worked so hard to support my husband, kids, family and business.  All of their busyness kept me so overwhelmed that taking care of me took a back seat.  I gained weight and spending time with friends rarely happened. This year I claim SELF- LOVE for myself.  I am determined to loose 40 pounds by eating better and getting back in the gym.  I have already been away on a fabulous girls weekend in NYC with two of my besties. I can't be the best Devon I need to be if I am not loving myself enough to take care of my mental and physical health. So this year, I will embrace loving myself better.
I am claiming LOVE this year for my business and for myself.  My marriage still has rough patches and places where we can improve the ways we love each other.  Like many of you, we get caught up in the kids and their busy lives and schedules and realize we are more roommates than anything else.  We need to focus of US because without a strong US our family is not as strong as it should be.
Do you have a word for 2019 that you are claiming?  Share it with me, I'd love to stand in agreement with you!