• October 1st, 2022 •
Copyright ©  Devon Shanor Photography | All rights reserved
Welcome Little Treasure! I loved getting to photograph this little beauty who has the most true name ever- what a little treasure she was! She did so good during her session. And I am SO GLAD mom brought her big brothers to the session. She almost didn't as the thought of wrangling two ACTIVE 3 years old when her newborn is less than 2 weeks old was too overwhelming for her. But I convinced her to let me try. My studio is equipped with a big play area for kids and even has an area for watching movies. So she brought the while family and we were able to create some amazing family and sibling portraits too!

• October 1st, 2022 •
Copyright ©  Devon Shanor Photography | All rights reserved
Oh my goodness did Little G rock his newborn session. Such a cutie! And Daddy is a Newport News Police Officer, so capturing little G with his Dad's uniform was so adorable! Thanks Dad for your service to our community!

• September 5th, 2022 •
Copyright ©  Devon Shanor Photography | All rights reserved
Lenae is so beautiful and glowing! We had so much fun at First Landing State Park for Marcus and Lenae's maternity portraits.

• August 30th, 2022 •
Copyright ©  Devon Shanor Photography | All rights reserved
Zoe is such a beautiful momma-to-be! And this little one is a rainbow baby and a blessing that has been prayed for for years! Ive known Zoe for years and got to meet her husband Chris for this shoot. They were SO much fun to have in the studio and we laughed a lot! I love the way their portraits turned out and especially loved the addition of a snake! My first snake maternity portraits!!!

• September 10th, 2021 •
Copyright ©  Devon Shanor Photography | All rights reserved
One of my very favorite things to photograph is couples that have been married for decades. So often we forget to truly appreciate and cherish the love in a marriage when kids, school, careers, sports, activities, bills, church and EVERYTHING else that comes with running and family and a household, comes FIRST. We forget that two people started it all, two people who fell in love are the foundation of it all. Too often we forget where it all began and truly celebrate each other and the love they share.
My Treasured Love Sessions are such an important part of my business. They bring me so much joy and hope! These session celebrate the couple and their journey through life, love, commitment and sacrifice.
I was SO honored to photograph Joe and Faye. They met in FIRST GRADE! They have so many decades of memories, from coloring and recess, to sock hops and cotillions, from football and cheerleading to building a family, to retirement and grandkids. It was such a blessing to "walk down memory lane" with them as they shared so many of these special moments with me and reminisced on a life well loved.
We even photographed Faye in her wedding gown… that still fit!!!! She looks as beautiful now as I am sure she did then, and her grooms eyes are still focused on her!
During our session planning, I had them each answer a few questions without the help of knowledge of the other. I used their answers to "write" them a letter from one to the other. It was such a special moments as they read their letters to each other and then danced to their favorite song.
Enjoy this little walk down memory lane with us as we celebrate the love between Joe and Faye!

• September 3rd, 2021 •
Copyright ©  Devon Shanor Photography | All rights reserved
I was so excited to photograph Malorie and Xavior. I have known Malorie for years and was SO EXCITED to find out she was pregnant. But she had recently moved across the country so I didn't think I'd be able to photograph her maternity portraits. But… on a trip home for her baby shower we were able to fit in her session.
She was GLOWING for her session at First Landing State Park. It was HOT but the love between them and the gorgeous Virginia Beach weather helped me to create these amazing portraits. It was almost impossible to narrow down to our favorites from heir session!
I cannot wait to meet her little one in November when she comes back to visit. Stay tuned for more portraits then!

• March 18th, 2021 •
Copyright ©  Devon Shanor Photography | All rights reserved
I love getting to photograph siblings of past high school senior clients. Ava's sister was a client of mine years ago and I was happy when their mom called me to photograph Ava too!
Ava, didn't want my traditional sunset portraits. So we decided the Botanical gardens would be perfect with great architecture and stunning gardens for the beautiful bright and airy look she wanted.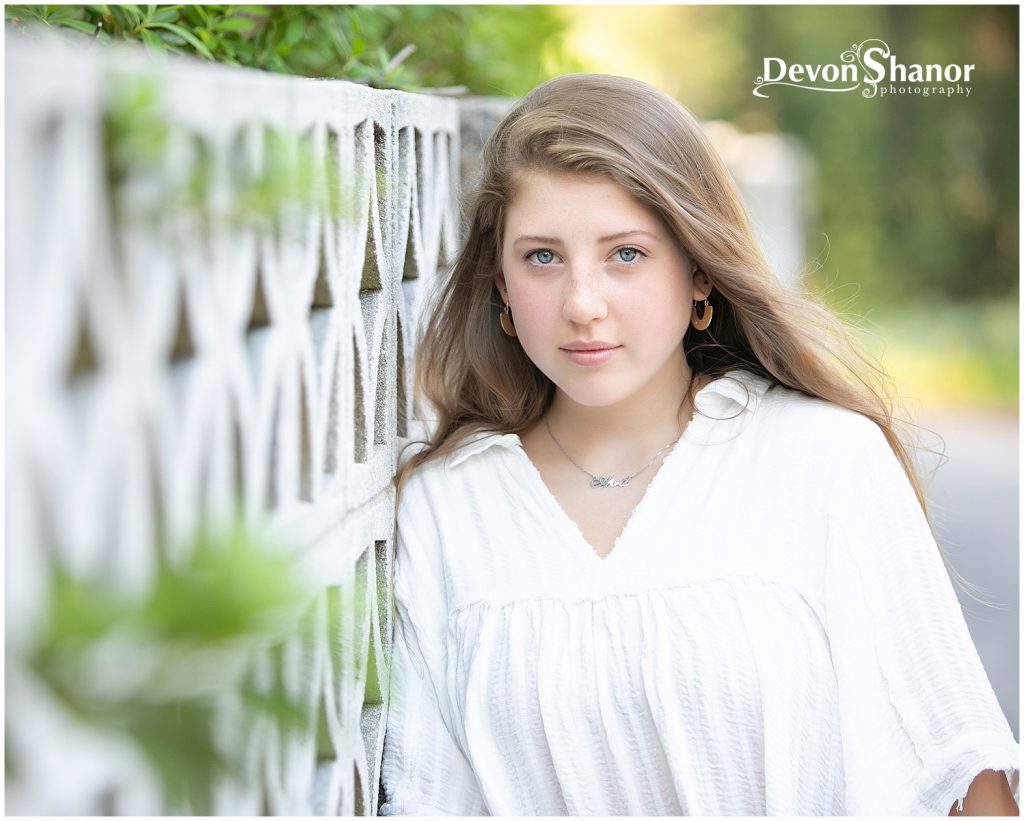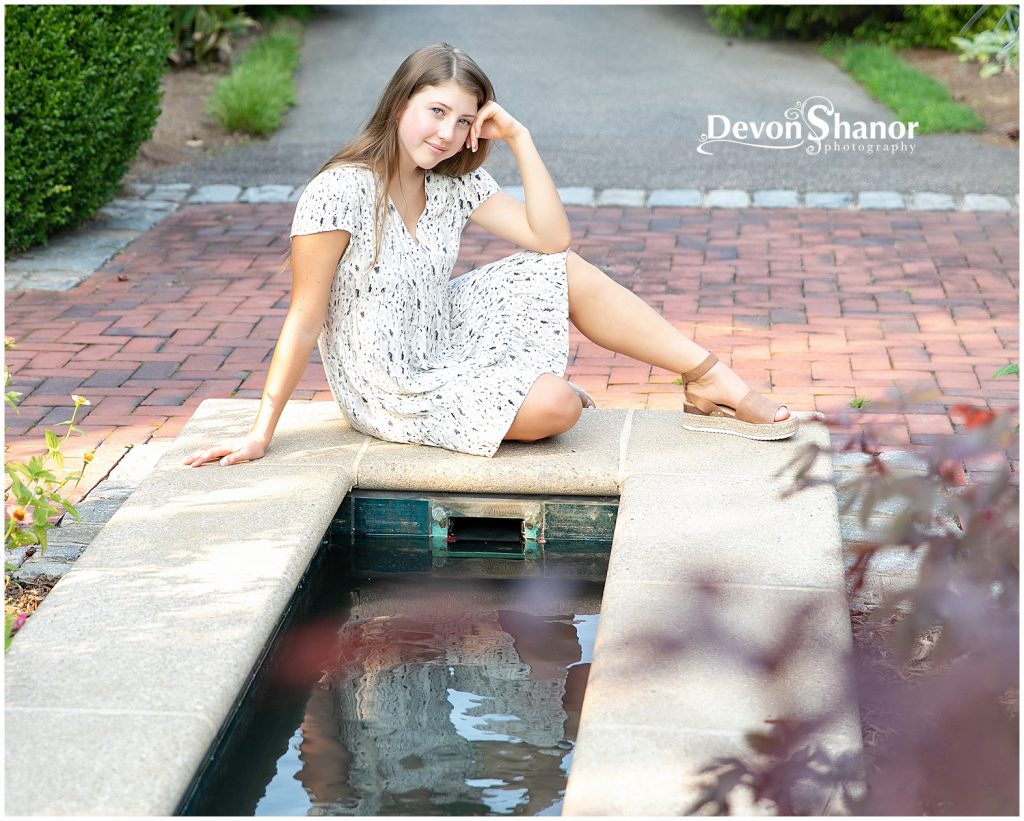 It was a HOT and very humid day but Ava was a rockstar and her portraits are AMAZING! After the session, my son and assistant even remarked "she could be a model." I agree, Ava, you are stunning and it was such a joy to photograph you. I pray 2020 and 2021 are amazing years and you get all the "senior moments" you deserve!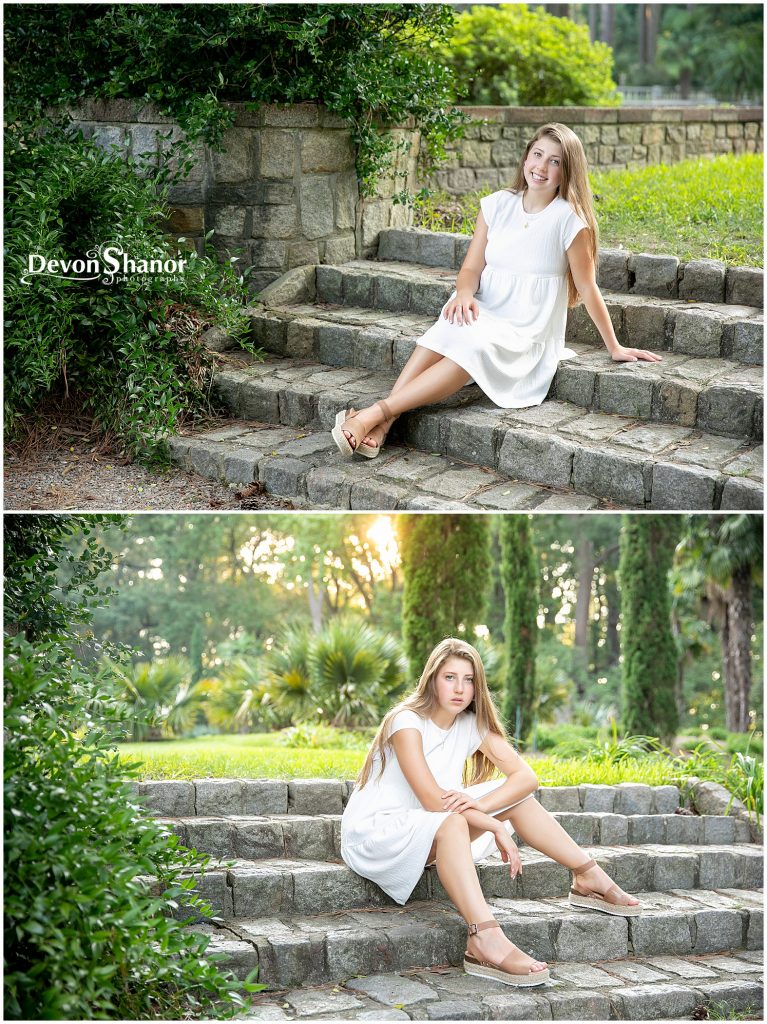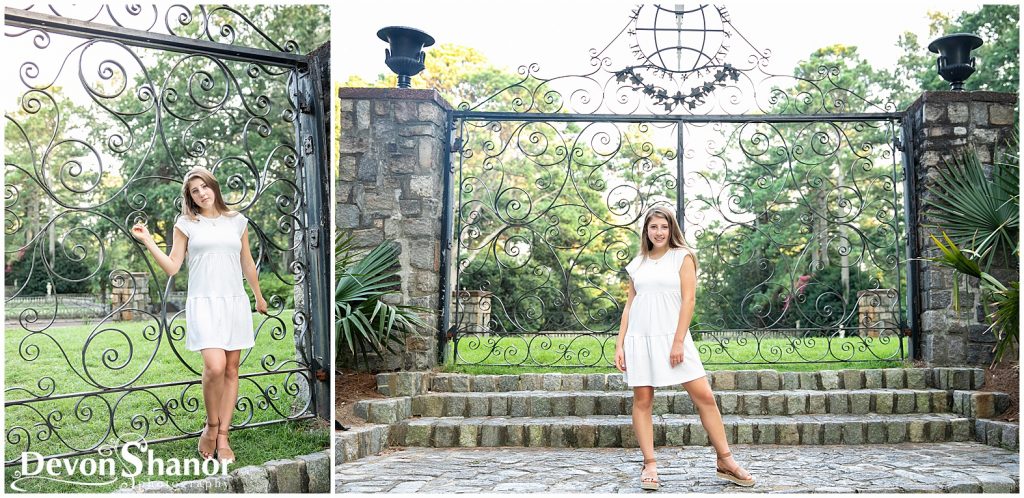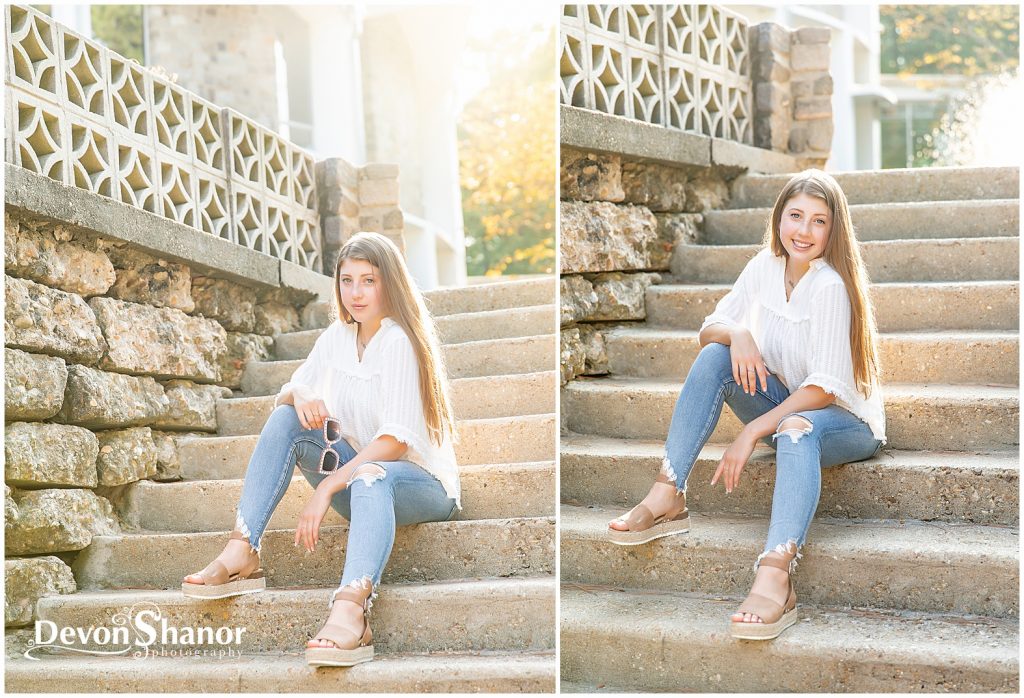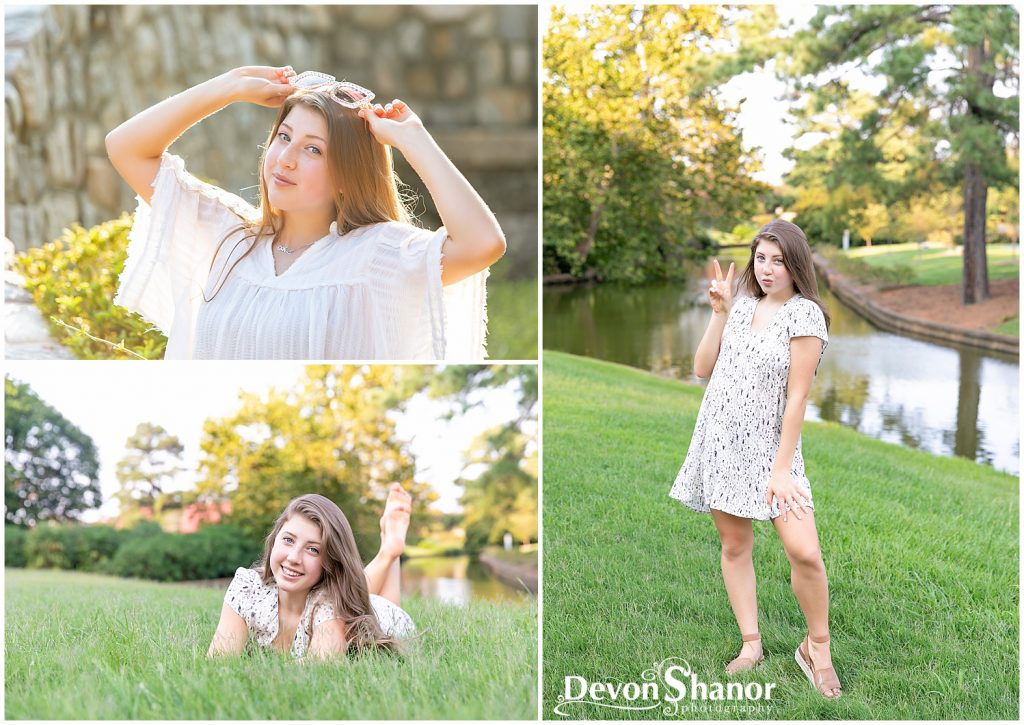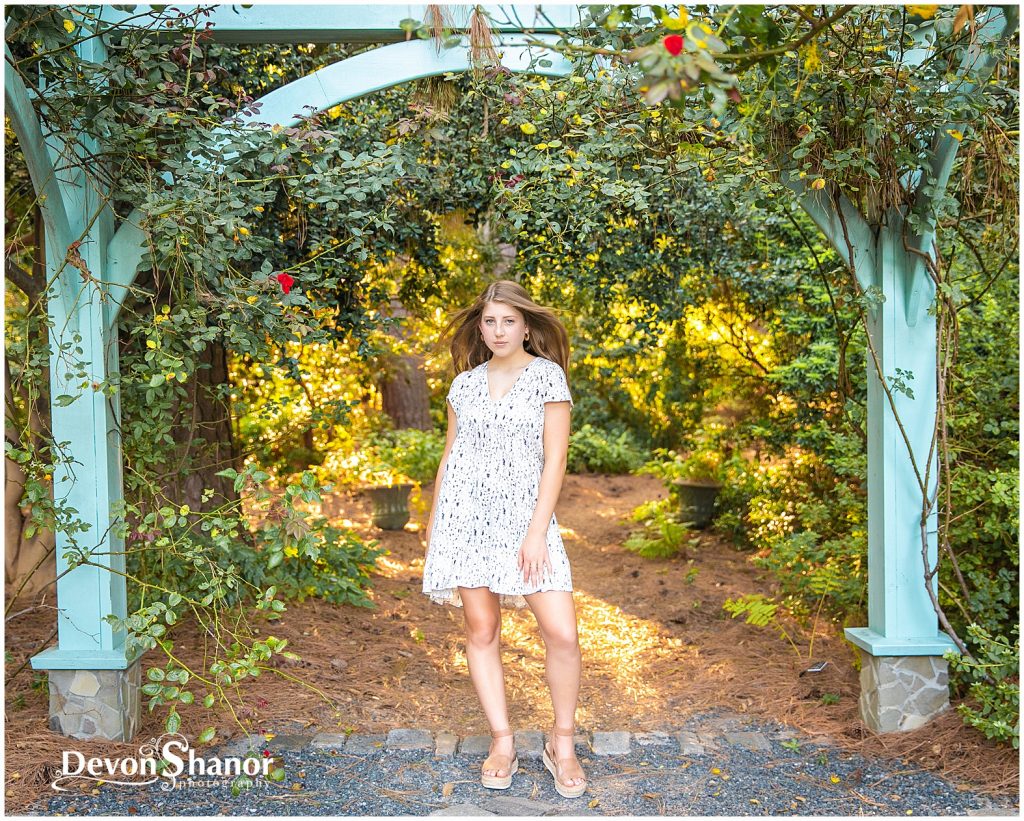 • March 10th, 2021 •
Copyright ©  Devon Shanor Photography | All rights reserved
Portraits are supposed to be fun! Posing and staging is only half of it! Personally, Candids are my favorite! One of my favorite things about Devon is her ability to make any session fun. It doesn't matter if it's a tantrum, nervous mom getting her first boudoir shoot since kiddos, a Dad that "really hates getting his picture taken" or that senior that is only doing portraits to appease Mom and Dad… It's a fun experience here at DSP!
Here are some of our favorite candids that we absolutely love!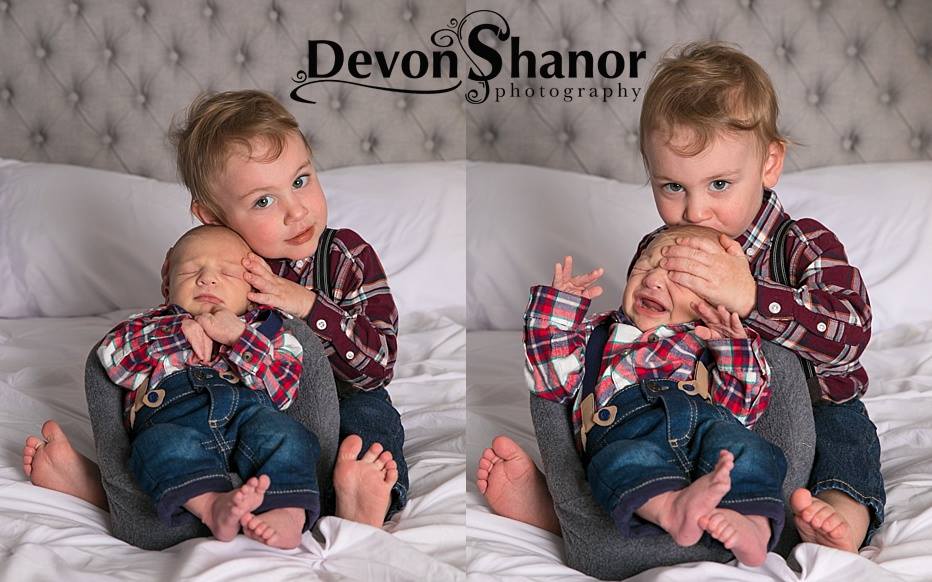 "I love my baby brother!!!!… Sooooooooo much!"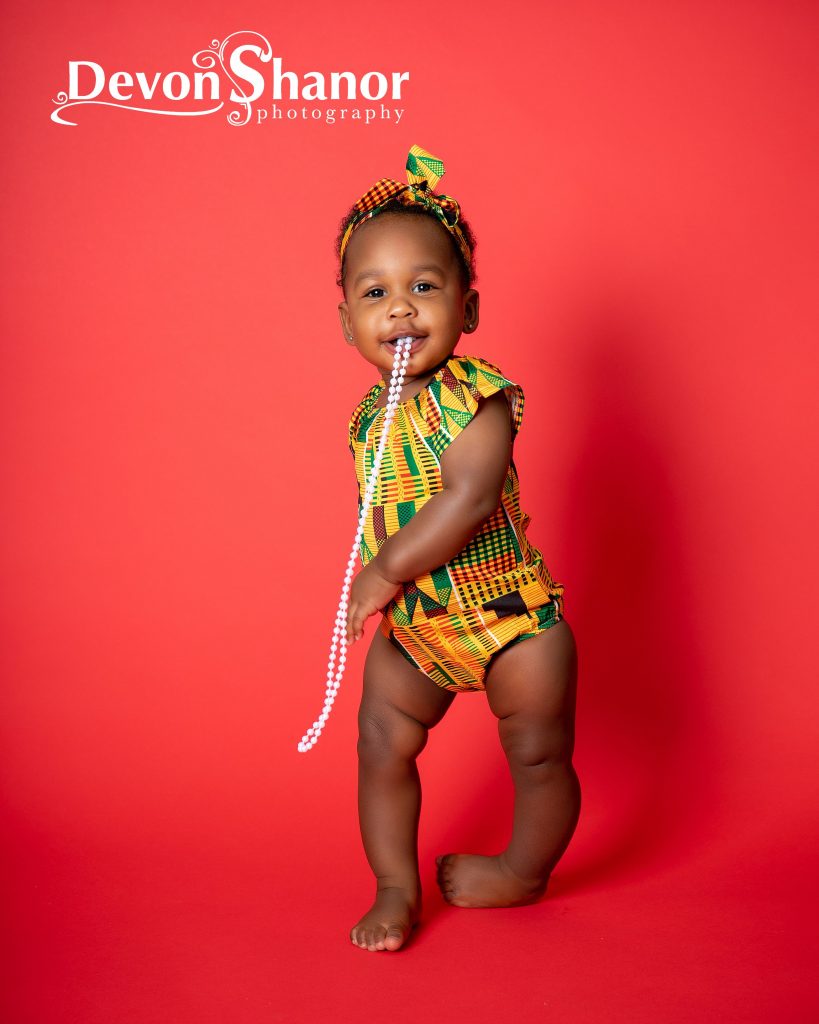 "Don't mind me… just struttin' my stuff with the newest fad… Wear necklaces around our teeth!"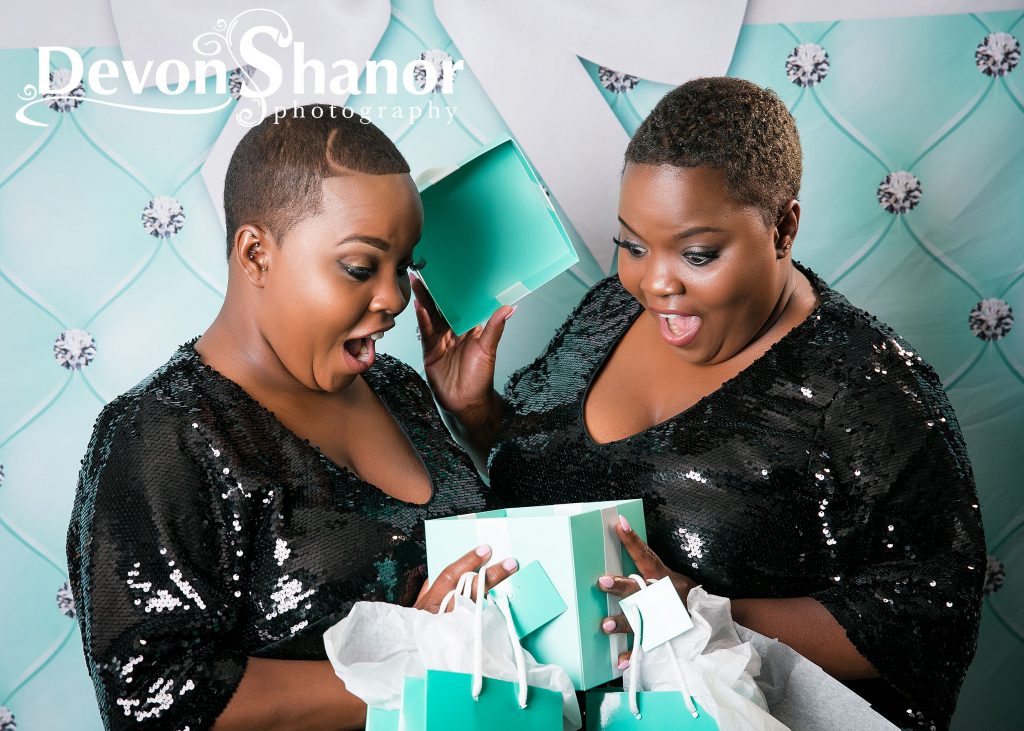 HAPPY BIRTHDAY TO THE BEAUTIFUL MATTHEWS SISTERS!!!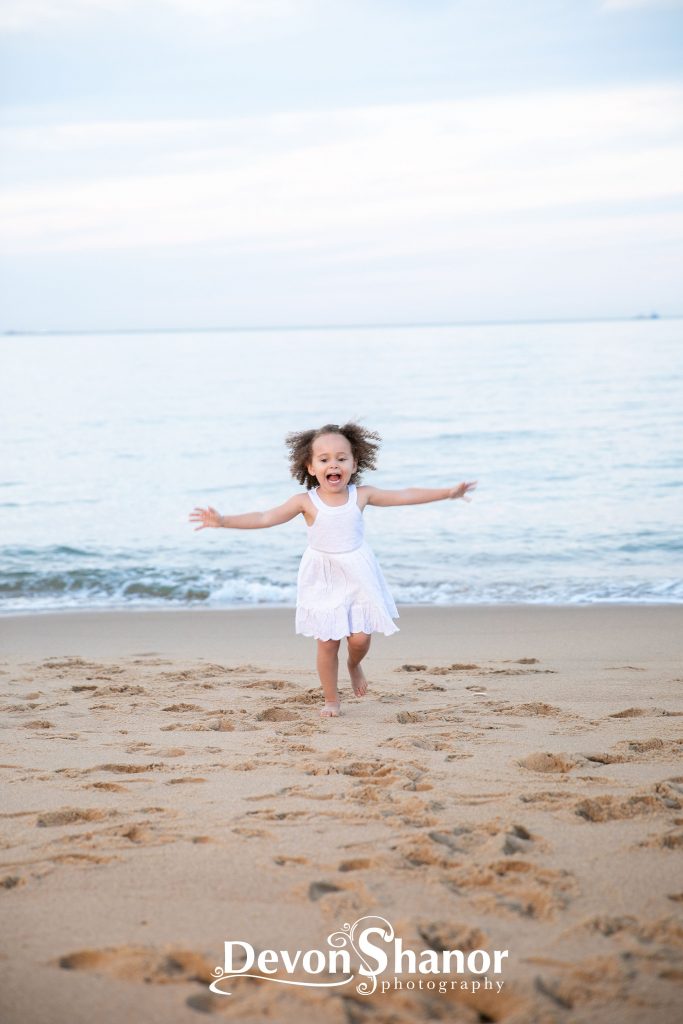 "Nothing like a cold ocean touching your toes to make you run like the wind!"
Keep checking back for more candids on the blog!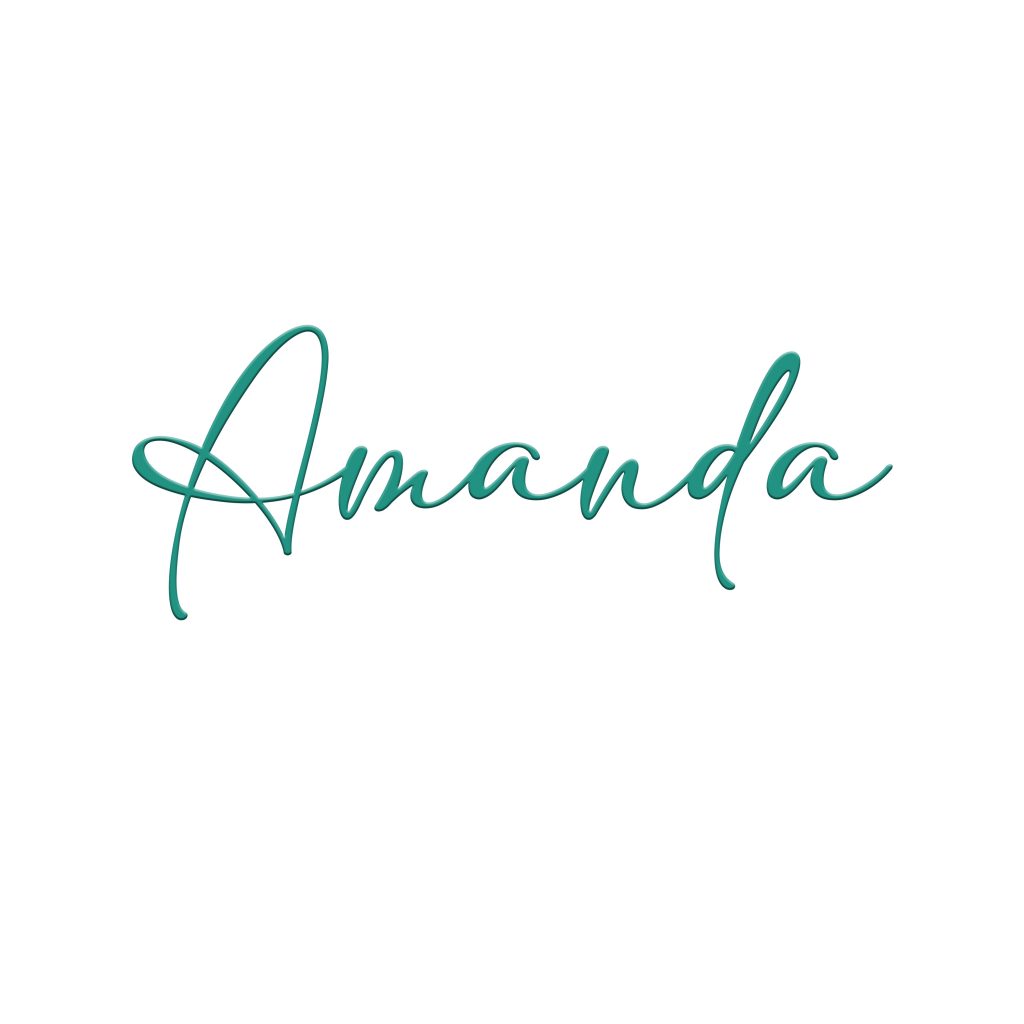 • March 1st, 2021 •
Copyright ©  Devon Shanor Photography | All rights reserved
We are so honored to be a part of our clients life changing moments! Graduating from High school, moving into a new home, having babies, celebrating anniversaries and life milestones, etc. Often when you have a life changing moment, your friends and family would like to bless you with gifts.
So… we decided to start offering a GIFT REGISTRY! Similar to how you register at Target or Bed Bath and Beyond, you can give your family and friends a link to purchase products or gift certificates from Devon Shanor Photography to be used when you purchase your images.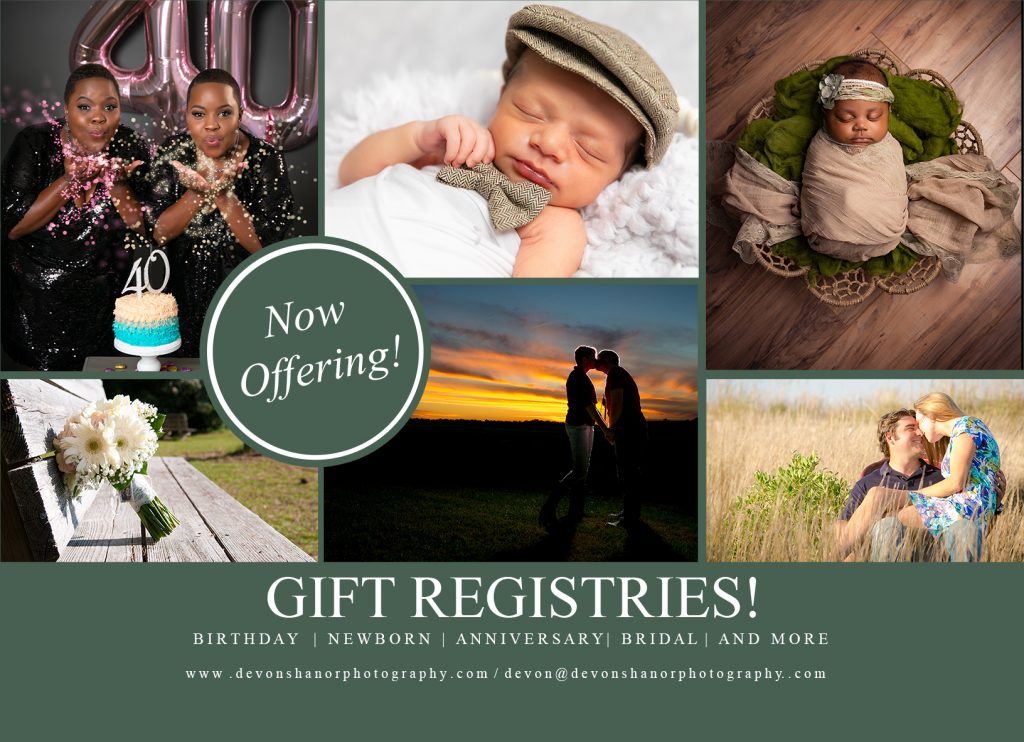 We are so excited to be offering this. Over the years so many clients have asked me if I would offer something like this so and we have finally found a way to do so!
So, for the next big milestone you are celebrating, don't forget to ask about our gift registry and how you can take advantage!!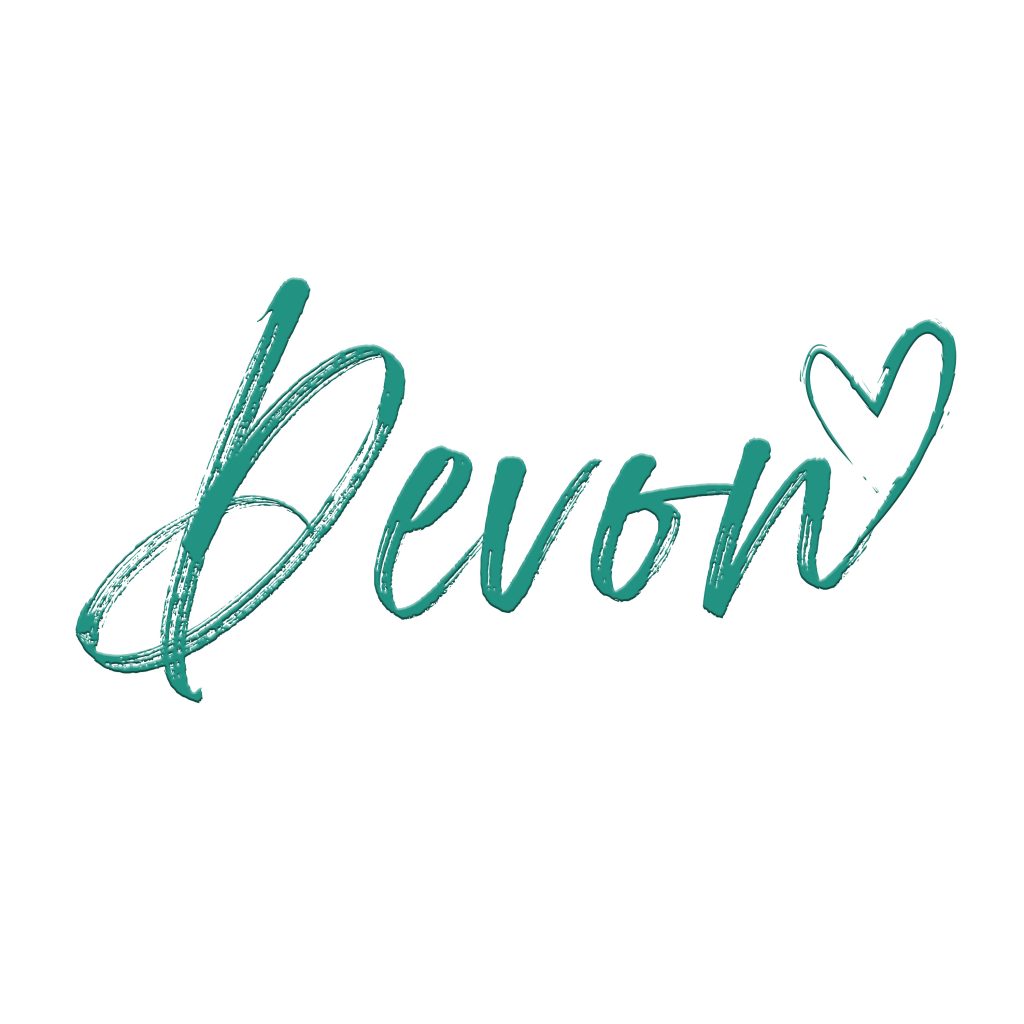 • February 23rd, 2021 •
Copyright ©  Devon Shanor Photography | All rights reserved
Anybody who has talked to me about working with Devon has heard me say "I don't work with Devon just because she pays me…" and that statement is more than true…
I started as a client, I wanted to do newborn portraits for my son Bradley and I tried to do them myself… I procrastinated and finally said I need a professional to do this! Devon was sweet and understanding and we did a "newborn" style shoot when Bradley was three months old. I was so happy to have newborn portraits, even if he wasn't really still a newborn. She was so patient with me as a new mom, especially one that was suffering from Post Partum Anxiety and didn't know it at the time.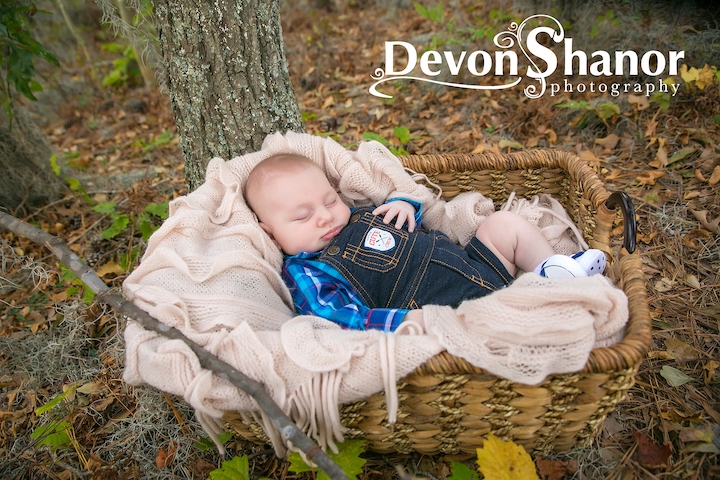 We loved them and the experience, this woman even got my husband to enjoy getting his photo taken. I even got him to agree to do family photos once a year! So the following year, we did Bradley's one year portraits…. this was so much fun! Devon had just gotten back from her latest trip to Ethiopia with Habesha Mama so we got talking about what she does there for kids in need. It was such an incredible story that just made me love her as a person even more. (keep an eye out for a post about Habesha Mama if you'd like to hear about it!) We talked and laughed and bonded.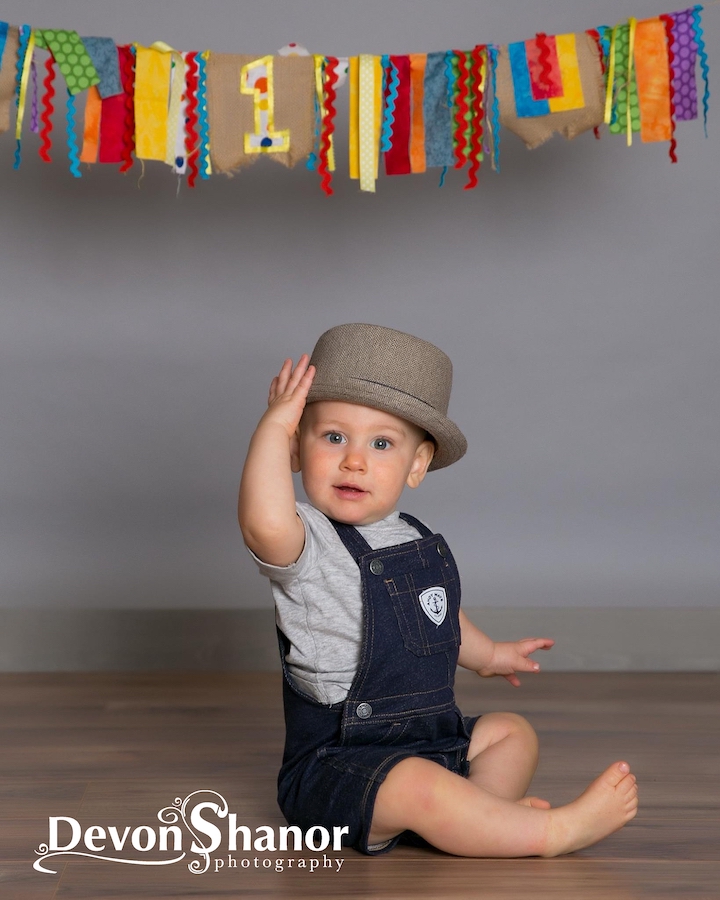 The following year, Andrew was born. Needless to say I didn't hesitate to get newborn portraits right away! Andrew was 13 days old when we got his newborn photos and I will treasure them forever! This time Devon learned more about me, she found out I was a real estate photographer, and had some significant experience with graphic design.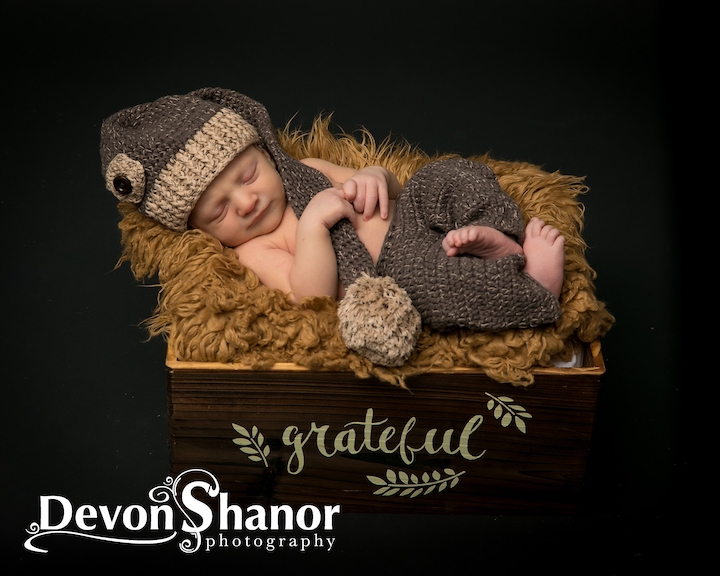 The following year… (yes, I got my husband to do pictures FOUR years in a row with Devon!) for Andrew's one year portraits we were already family. My kids looked forward to seeing her, and my husband was not nervous about pictures and as a result, I wasn't stressed out about getting ready for pictures.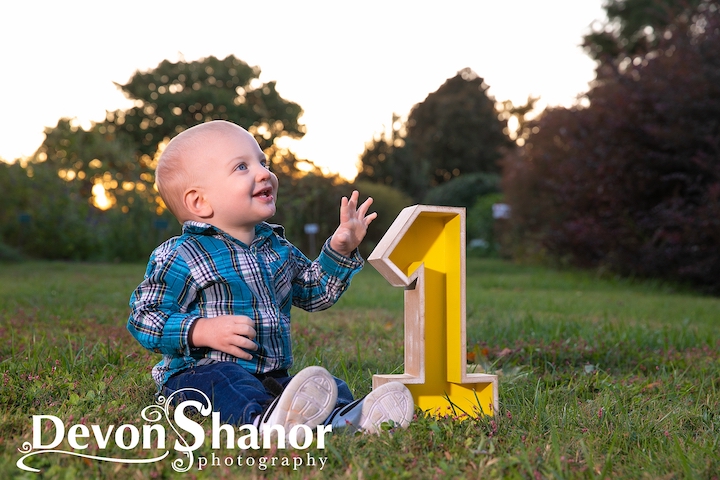 After his cake smash, during our inevitable hour chat, Devon told me that busy season was coming and what was on the horizon for her and Devon Shanor Photography. I told her that if she ever needed a hand I would be happy to help out! A few months later, she took me up on it! It started as a small edit here, to collages, and evolved into so much more.
Here we are in the fifth year, I'm integrated into Devon Shanor Photography more than I ever expected to but I LOVE IT. A little bit of graphic design, little bit of office management, little bit confidant, little bit organizer, and so much more. Jack of all trades is an understatement when it comes to what I do for Devon Shanor Photography…. But let me tell you, Devon SAW that in me.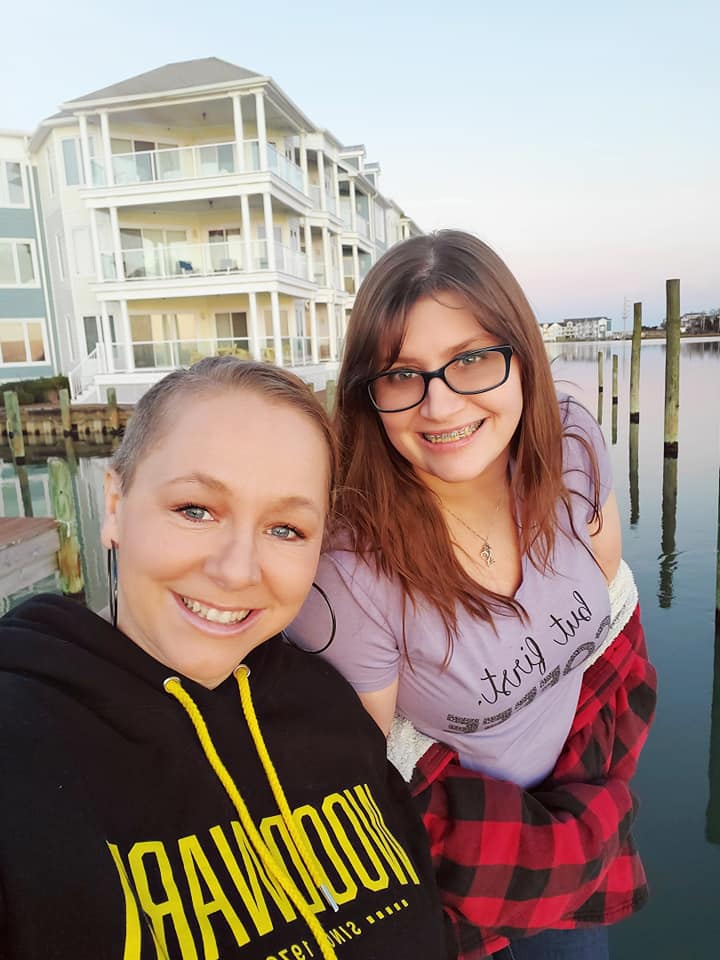 I work for Devon… not just because she pays me, but because it's like working with family. There is a comfort and openness that I've never had working anywhere else. My opinion is valued and appreciated, and my skillset is valued and even encouraged to grow. There is an honesty and respect that you don't usually see in big work place politics. We aren't scared to put each other in their place. She tells me I've gone off on a tangent and got distracted (ADD… Just saying, it's brutal!) and I'm not scared to tell her that the fifteen different folders for the exact same thing really gotta go. There is respect, love, friendship, Christ, honesty and so much more working with Devon, because that's WHO SHE IS, and it's who we have become as a team. Devon always says this, but Dev, MY TURN! I LOVE MY JOB! 🙂