• January 13th, 2021 •
Copyright ©  Devon Shanor Photography | All rights reserved
Oh, how this adorable little cutie stole our hearts!! She wasn't quite a newborn, closer to two months old, but she rocked her session anyway! She loved being wrapped but let us get some adorable little "nakie" pictures too. And mom wasn't planning on being in pictures but so glad we convinced her because, can this adorable mom and me picture get any cuter?

• January 13th, 2021 •
Copyright ©  Devon Shanor Photography | All rights reserved
A few months ago I was so excited to learn I was nominated and won a top spot in the Best Newborn Photographers in Virginia Beach through Expertise, a site dedicated to "Locating & Verifying The Best Local Experts For The Job."
Over 160 newborn photographers were reviewed and I earned a spot in the top 15! I didn't ask for votes or even know I was being reviewed for this spot. It's so exciting and rewarding to see my work being noticed and appreciated!
Go take a look and thanks again for always supporting this business I love so much! Go ME!!!
https://www.expertise.com/va/virginia-beach/newborn-photography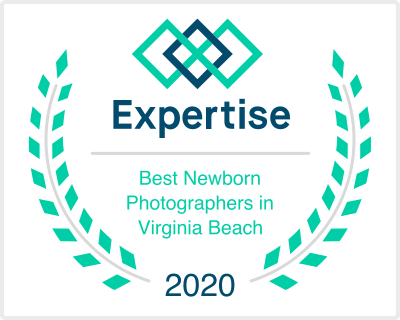 • November 30th, 2020 •
Copyright ©  Devon Shanor Photography | All rights reserved
I don't know about you, but 2020 has been the most "fly by the seat of your pants" kind of year I've ever had. A lot has happened here in the Porter household, Bradley turned 4, Andrew turned 2, we all got Covid-19, my husband made Chief in the Navy…. With quarantine on roulette and each day being a "wing it" kind of day, routine is pretty much non-existent AND THAT'S OKAY!
I'm sure I'm not alone in saying I beat myself up a few times when the kids threw a tantrum around dinnertime because they missed a nap, or when I look back at the last week and realized I hadn't accomplished anything I wanted to because there was no routine or habits that had stuck through this crazy year. One thing I've learned though is to give myself a little bit of grace, we are all going through something that was not only unexpected, but affected our every day lives. Kids don't understand and in some cases, neither do the adults. We will get through this!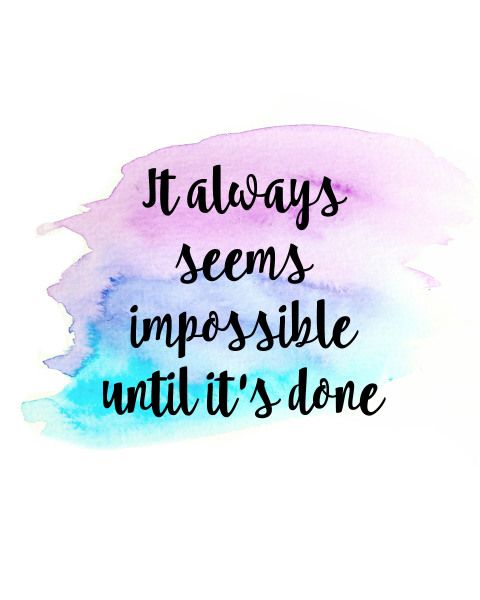 This too shall pass, it's almost the start of a new year and we can all do with a fresh start. "This too shall pass", so hang in there everyone… One of my new habits will be blogging more often to you all, we are not alone, even if sometimes it feels like it. <3 Hang in there and I can't wait to see more of Devon's incredible photos of your beautiful families as we roll into the holiday season.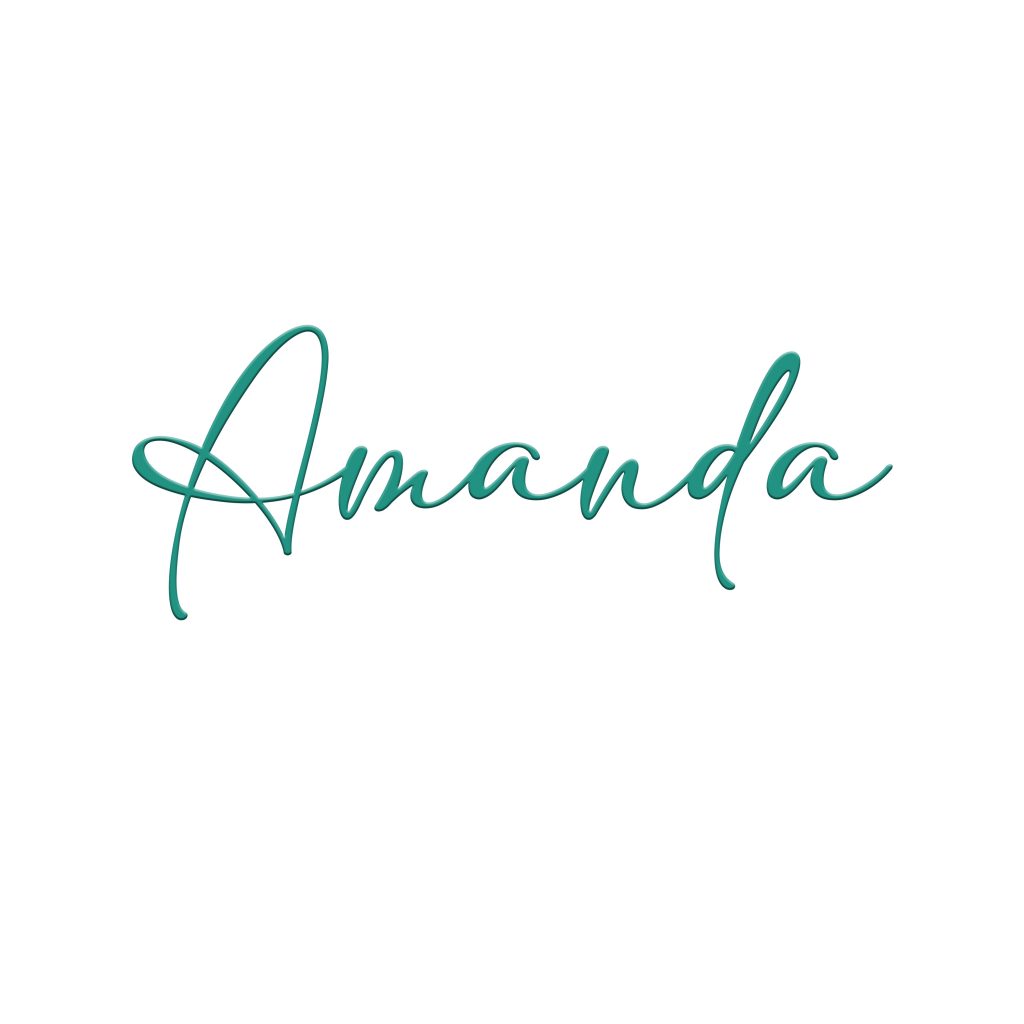 • September 25th, 2020 •
Copyright ©  Devon Shanor Photography | All rights reserved
The Reynolds had some exciting news and called me to help them celebrate!! Their girls Maia and Taelor were turning one AND they were finally getting adopted!! (We shot this session last year but we weren't able to share them just yet as they were in the foster care system.) These beautiful girls had a difficult start to their story but have found their forever home with an AMAZING new family with a great new mom and dad and LOTS of big brothers and sisters (they are joining six other siblings!)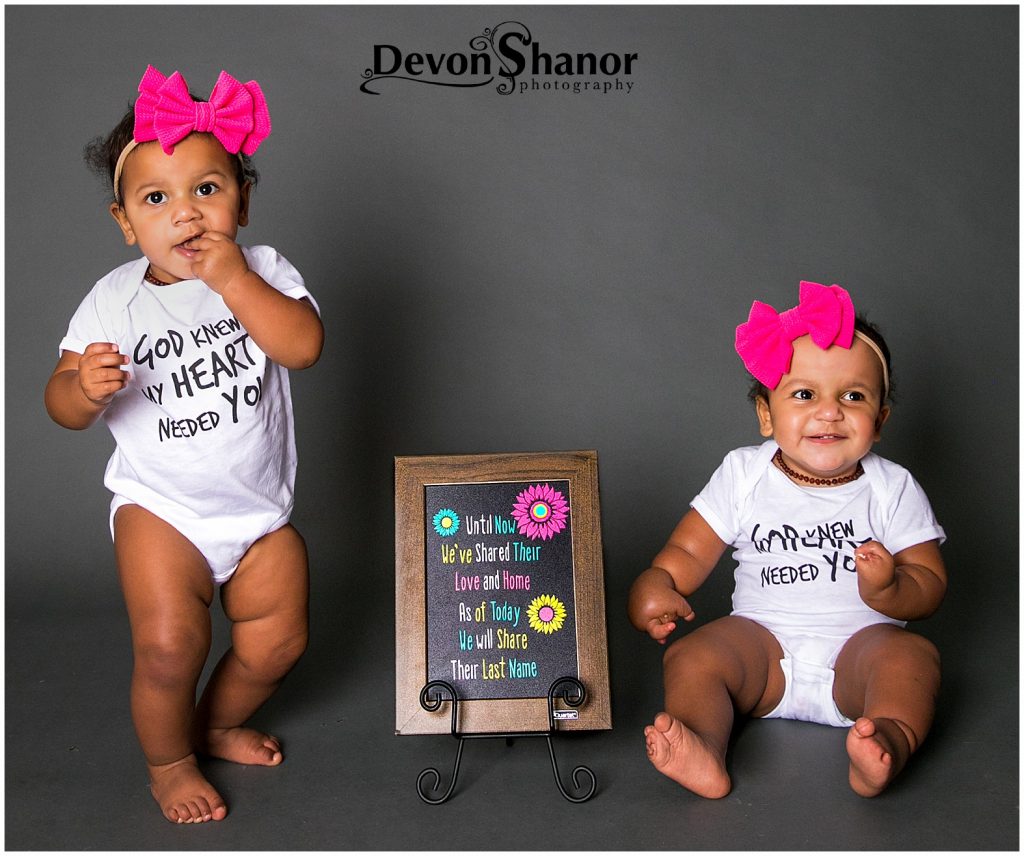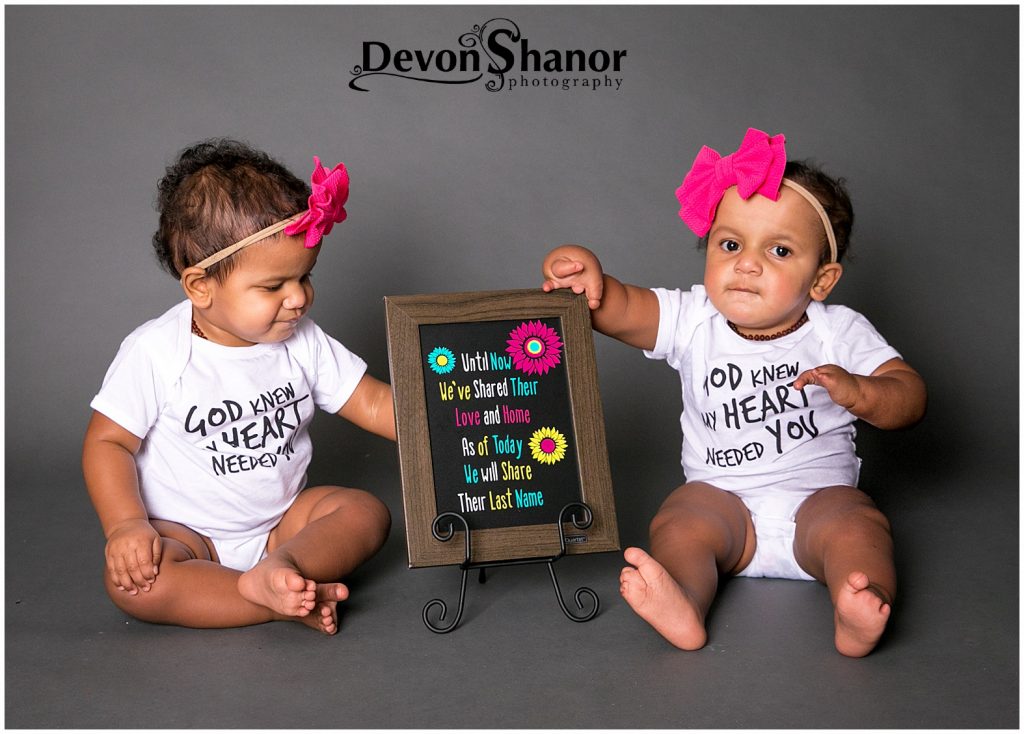 So much excitement and we decided to capture the milestones with pictures, tutus, rubber duckies and CAKE! These girls did great in front of the camera, although Taelor was not such a fan of the tutu. She took a little convincing to sit by herself but some snacks and a ballon helped!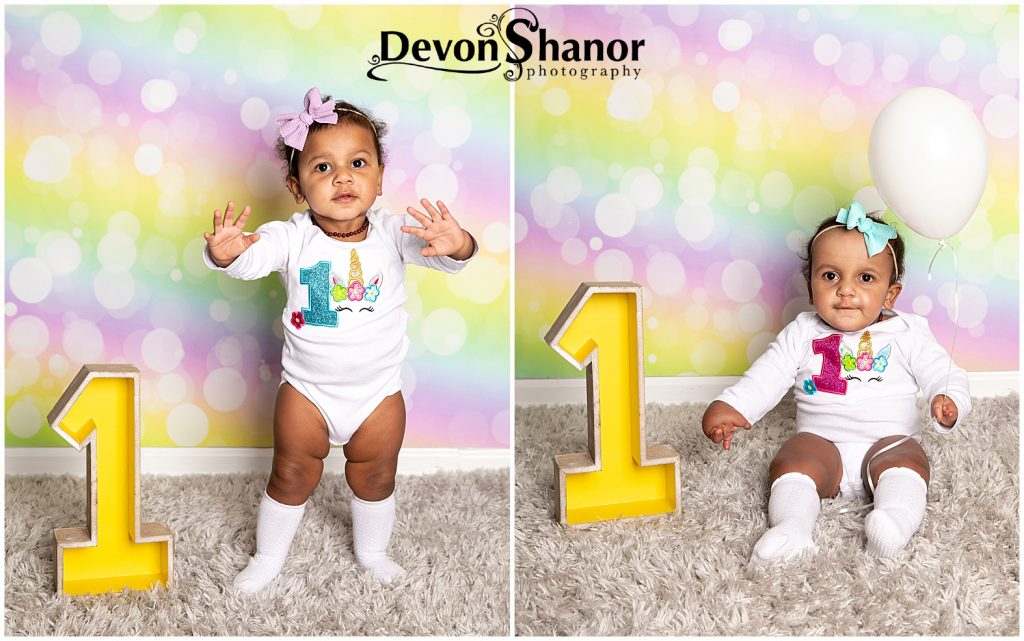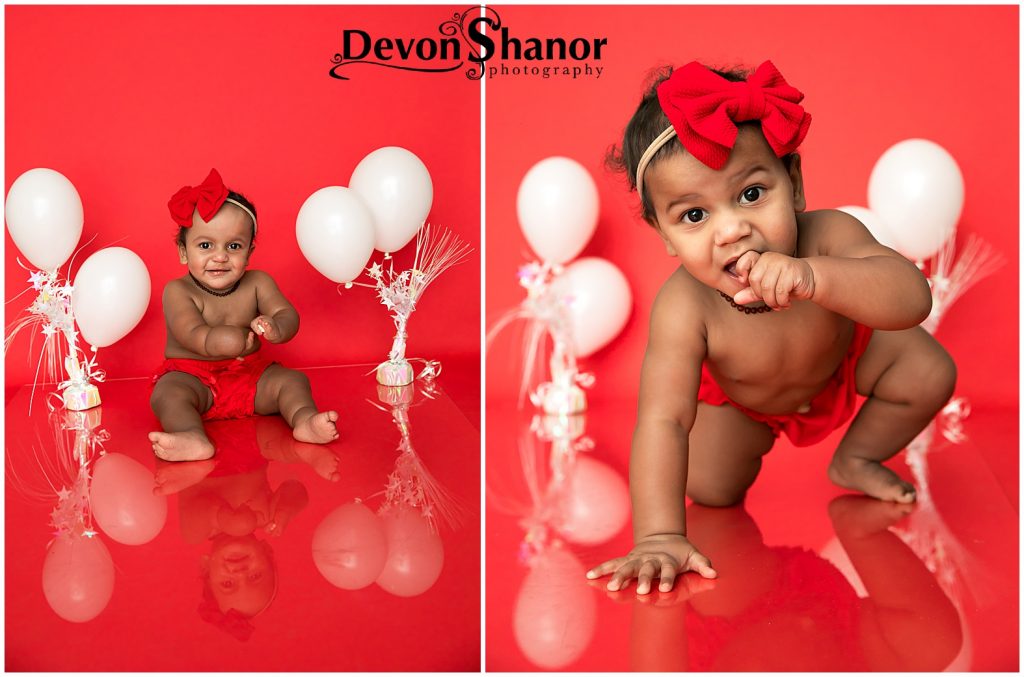 One year portraits are one of my favorites to shoot and these beautiful girls made it twice as nice! (Although it was also twice the mess, all that sticky cake and frosting!!!)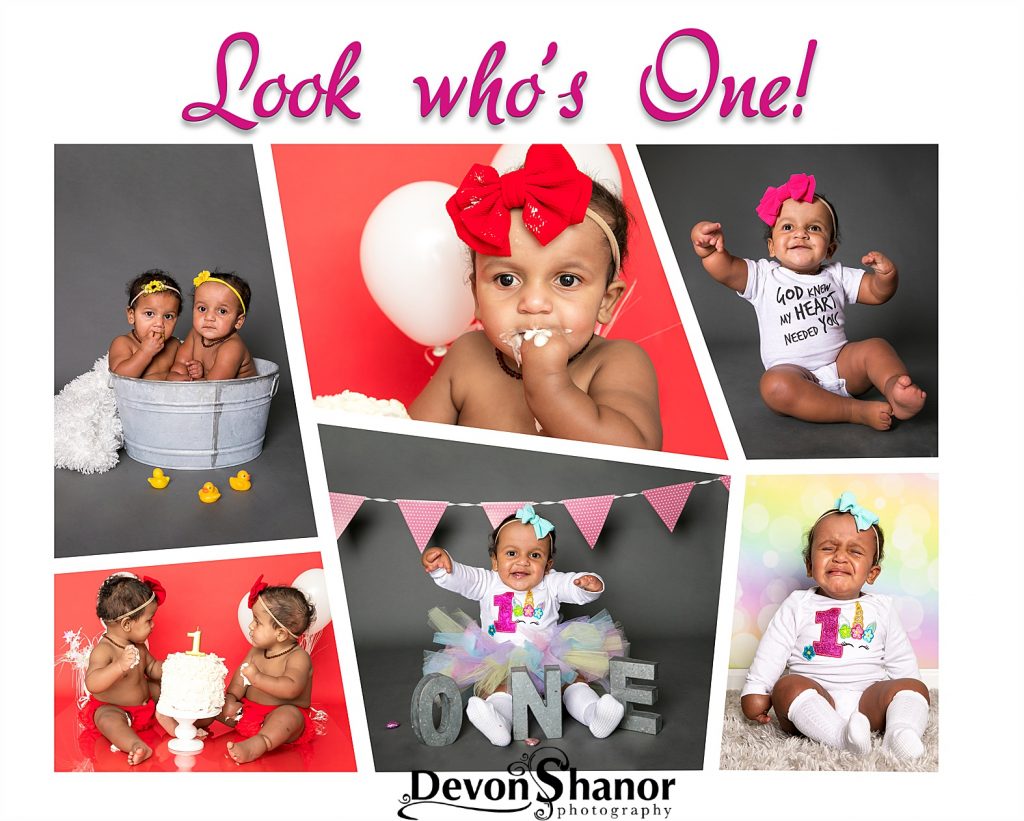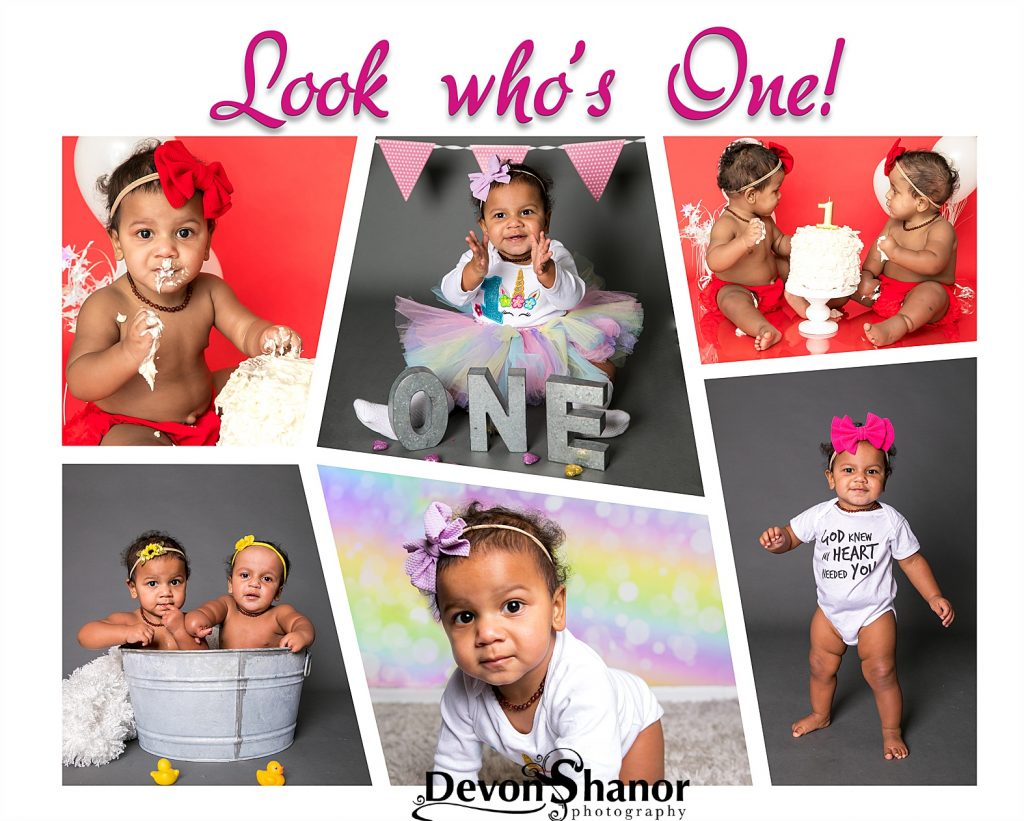 I adore this family and cannot wait to watch these beautiful girls grow up in their new family with so many big brothers and sisters! Maybe someday we get the whole family of 10 together for some updated family portraits!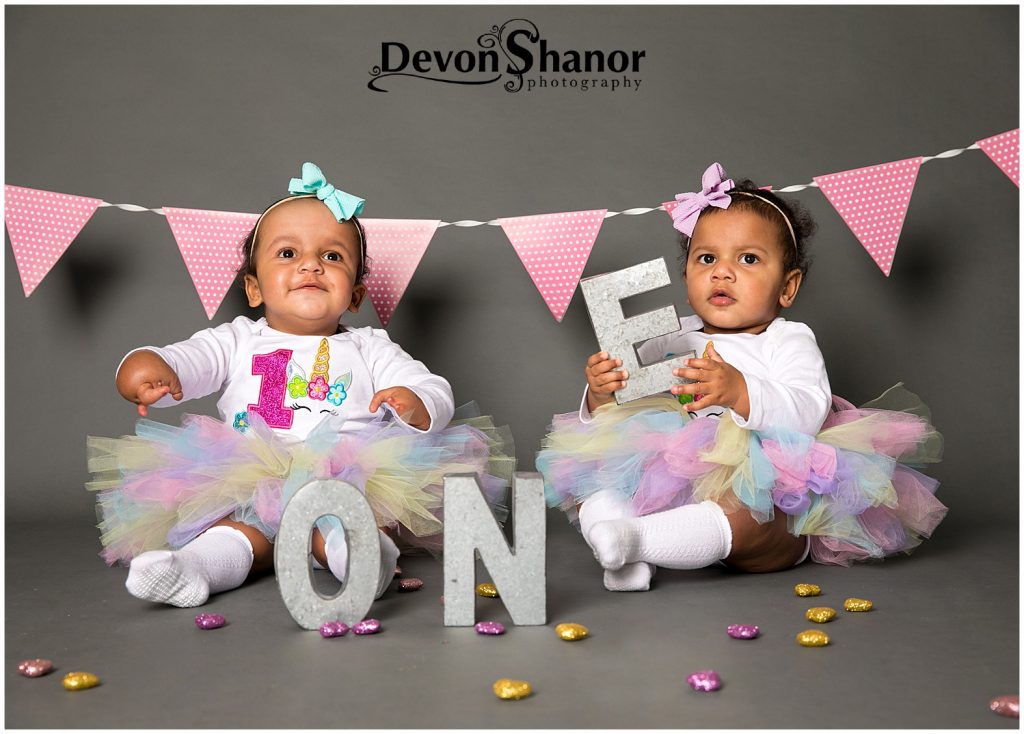 • September 4th, 2020 •
Copyright ©  Devon Shanor Photography | All rights reserved
Ever since I started offering Mermaid portrait sessions my daughter, Olivia, has wanted to dress up as a mermaid. I was really happy to see that her boyfriend, Shanyn, decided to participate in the portrait session with her. She looked like a magical mermaid and it was a surreal reminder that my little girl is growing up. Stephanie Hall Fields was kind enough to do Olivia's make up for her session and it helped make Olivia truly look the part and feel as if she really was a mermaid.
I am so excited to share these photographs of Olivia and Shanyn. Aren't they adorable?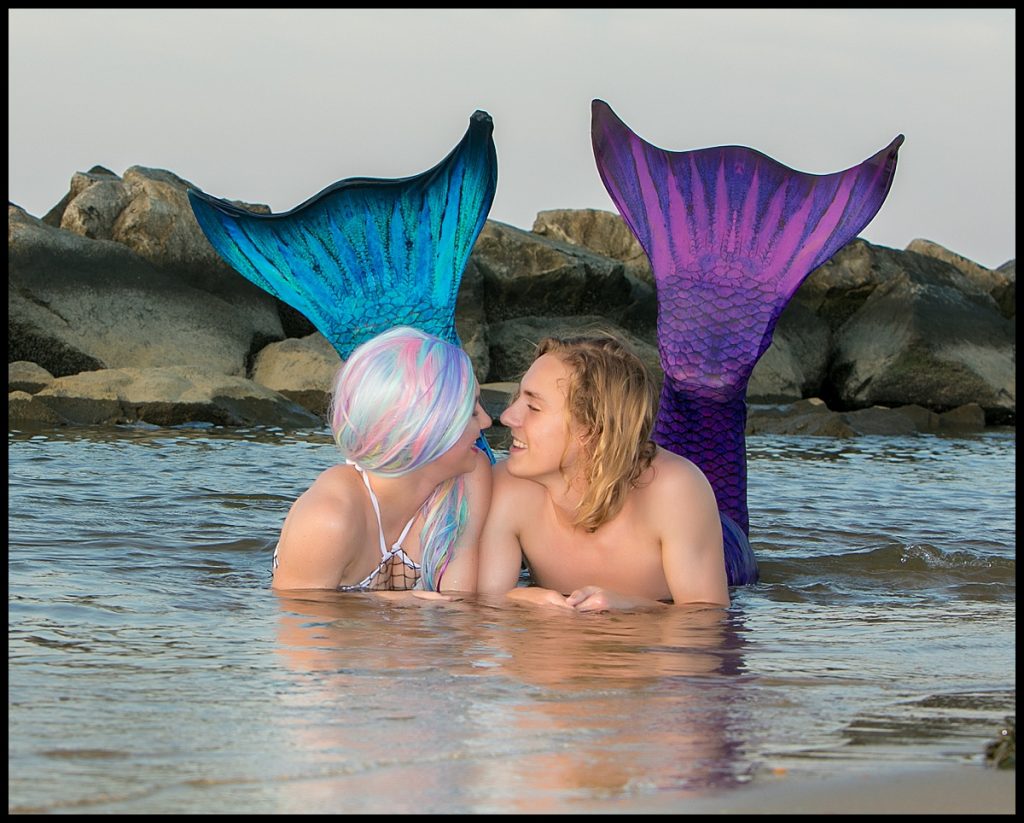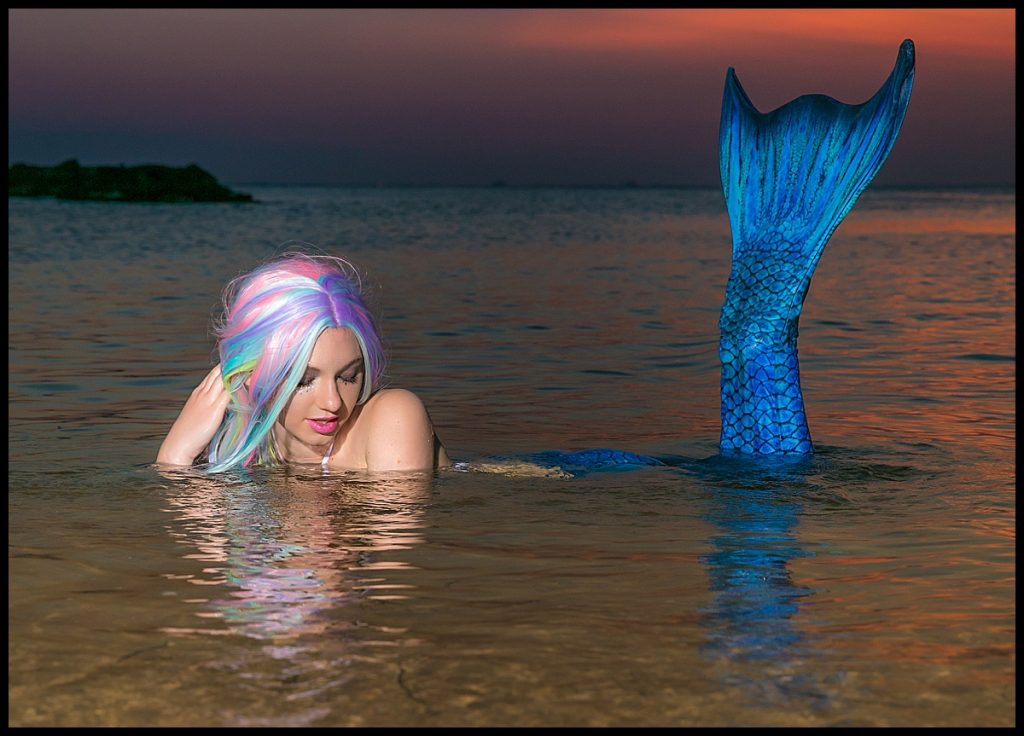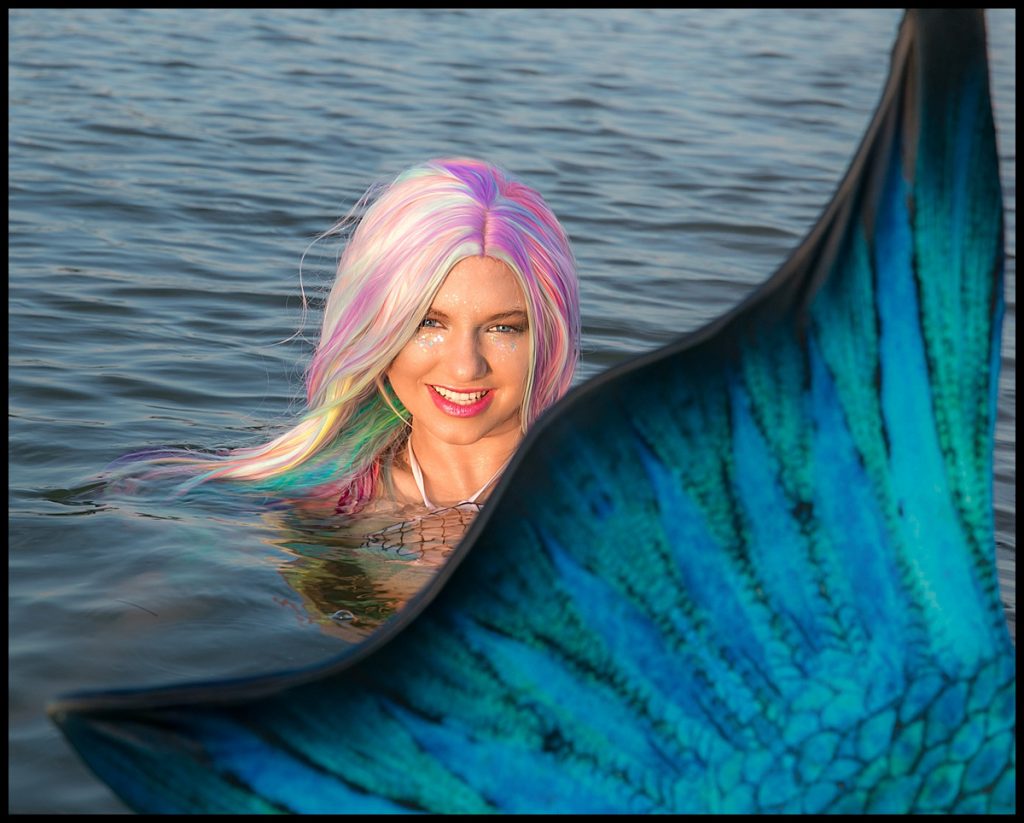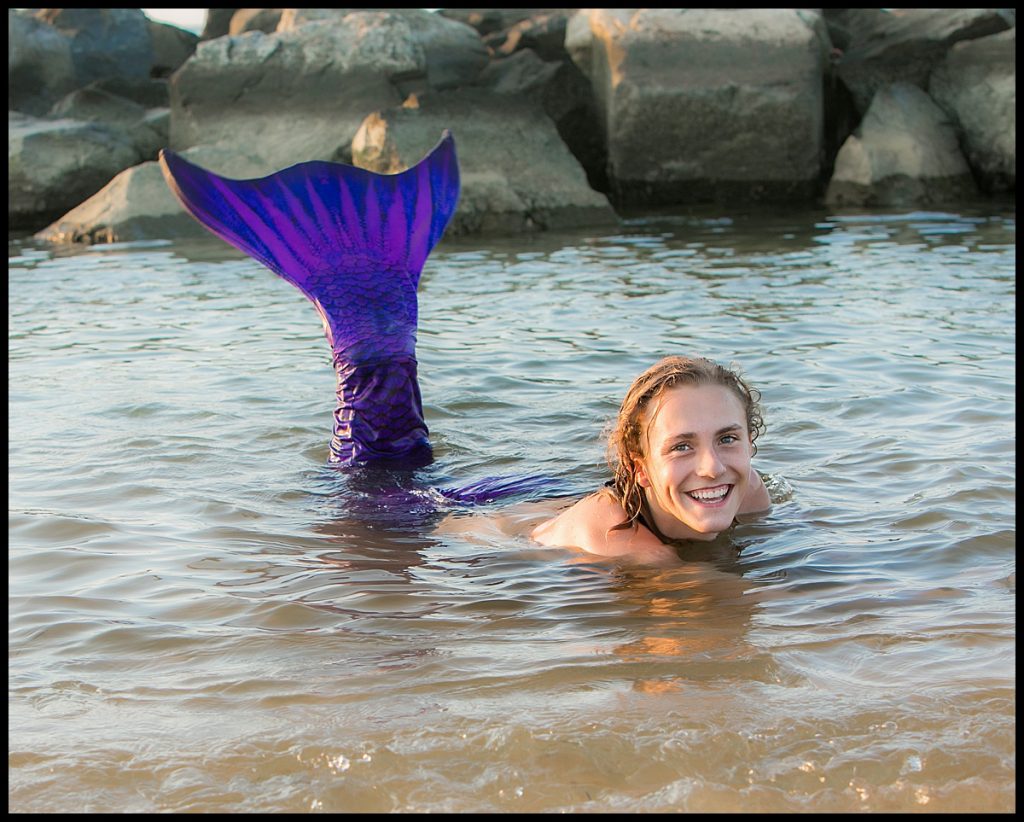 If you are interested in mermaids (or mermen!), message me and lets do it!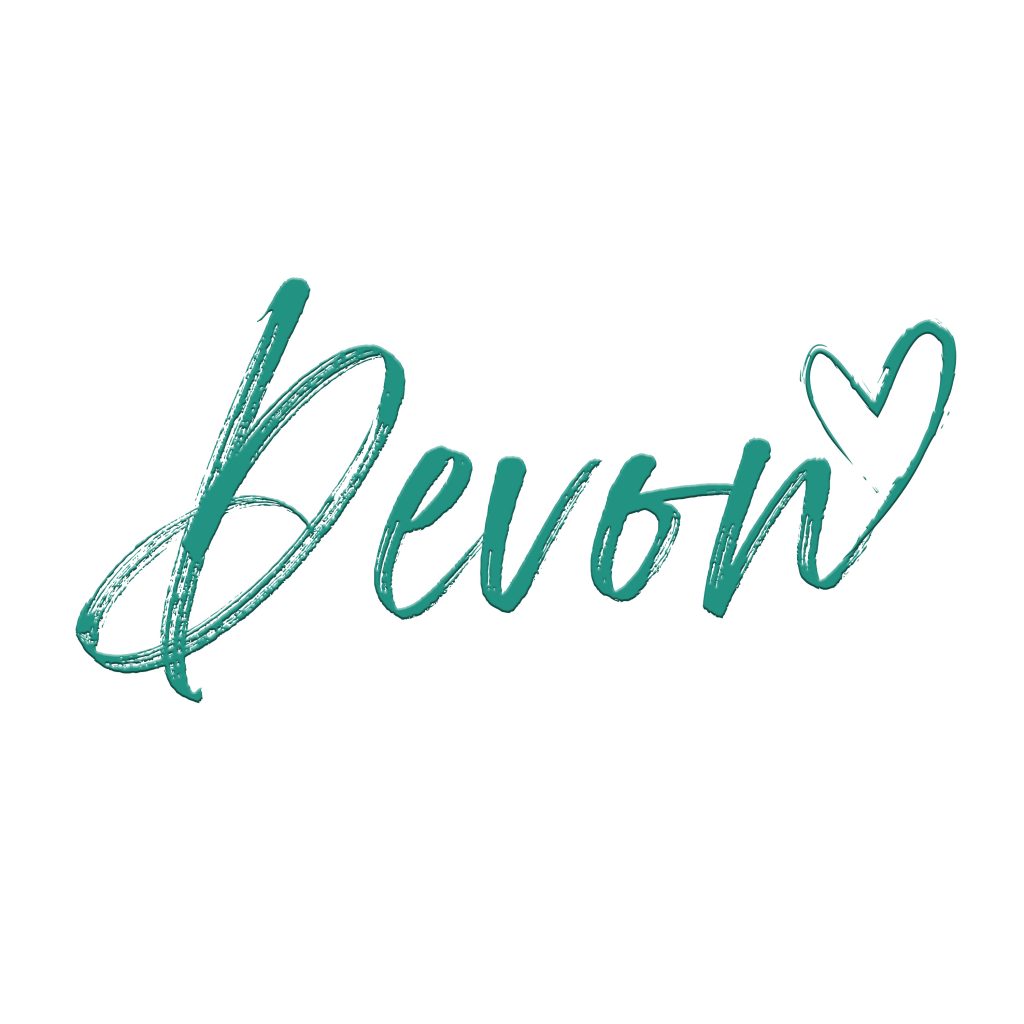 • August 21st, 2020 •
Copyright ©  Devon Shanor Photography | All rights reserved
These sessions have become to mean so much to me. Trauma can have such awful and long lasting effects. Learning how to cope and manage them can take years learning tools, coping skills, defense mechanisms and more. And for many, it can go undiagnosed for years. Taking time to SHARE the struggle and the ups and downs of the journey through PTSD is something I am so VERY proud to have done.
Please welcome Jess to my blog. She is such a kind and beautiful young lady who has suffered from trauma since she was a young girl. Here is her story, in her own words.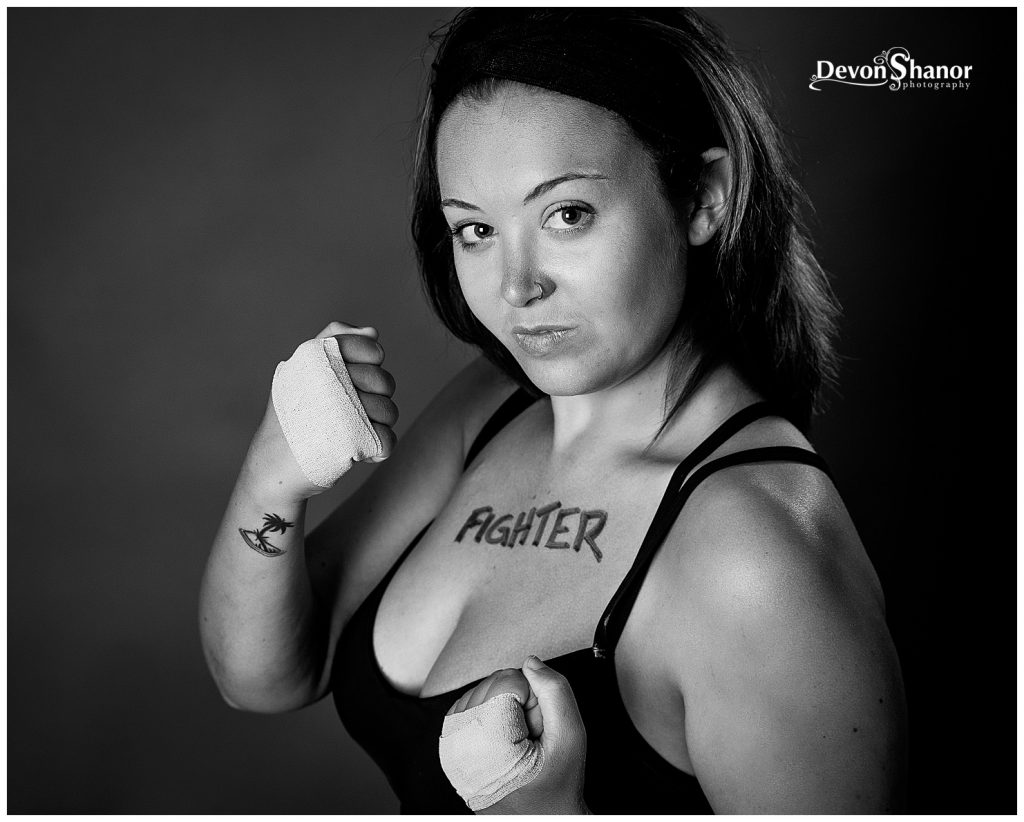 I wanted to do the PTSD/anxiety shoot with Devon; because, although I've shared my experiences with a few friends, I really trust Devon and wanted her to share with other victims her capturing myself and to encourage others to speak out about their struggles as well.
As I thought of what I wanted to share during my session, I thought of the numerous experiences I've had with anxiety throughout my whole life.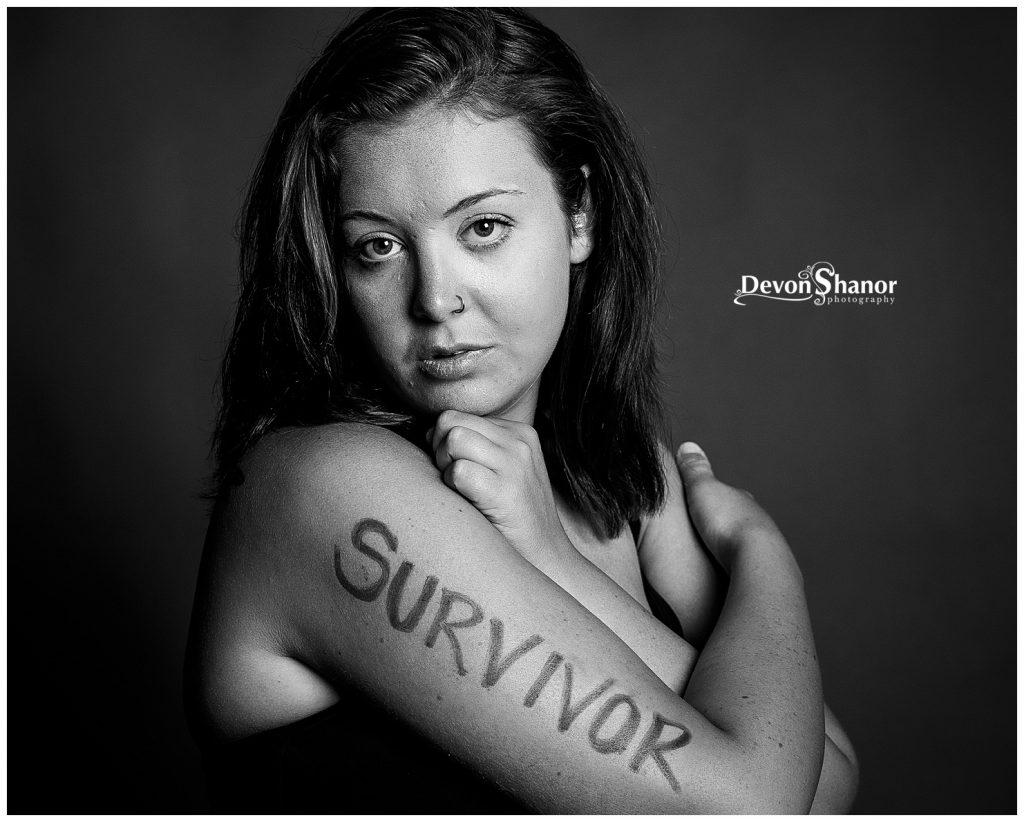 Growing into the woman I am today, I find that many young women are often shamed if they don't have a good relationship with their mothers. At least that is how my story has felt.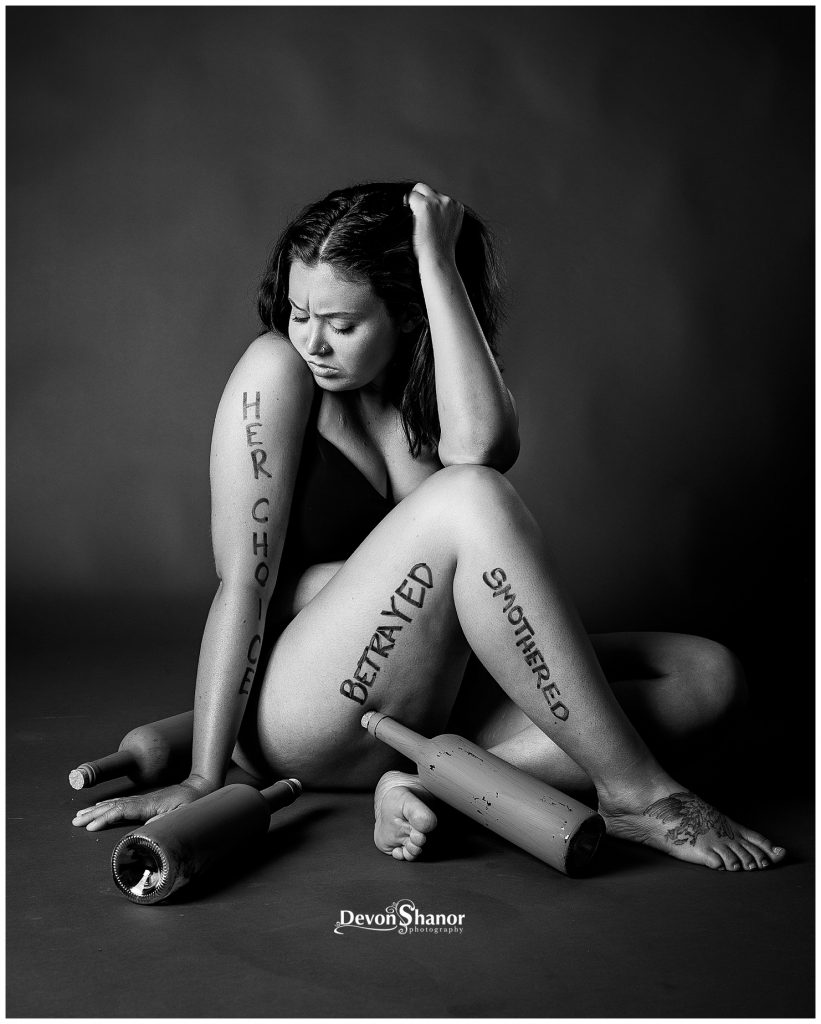 It becomes hard on us to speak our story when other people, especially women, work to break you down. This is so heartbreaking when you are already struggling with having a bad relationship with the woman who gave birth to you. If you don't agree with someone they just stop listening, and you get talked over or spoken at. Your name becomes spat on and you're just this "stubborn" woman who has all of these agendas when you can barely keep up with your own life and goals for the days. I think the world has had enough of the people who just dismiss others and gossip. We that try to speak about our pain have often felt silenced or unheard.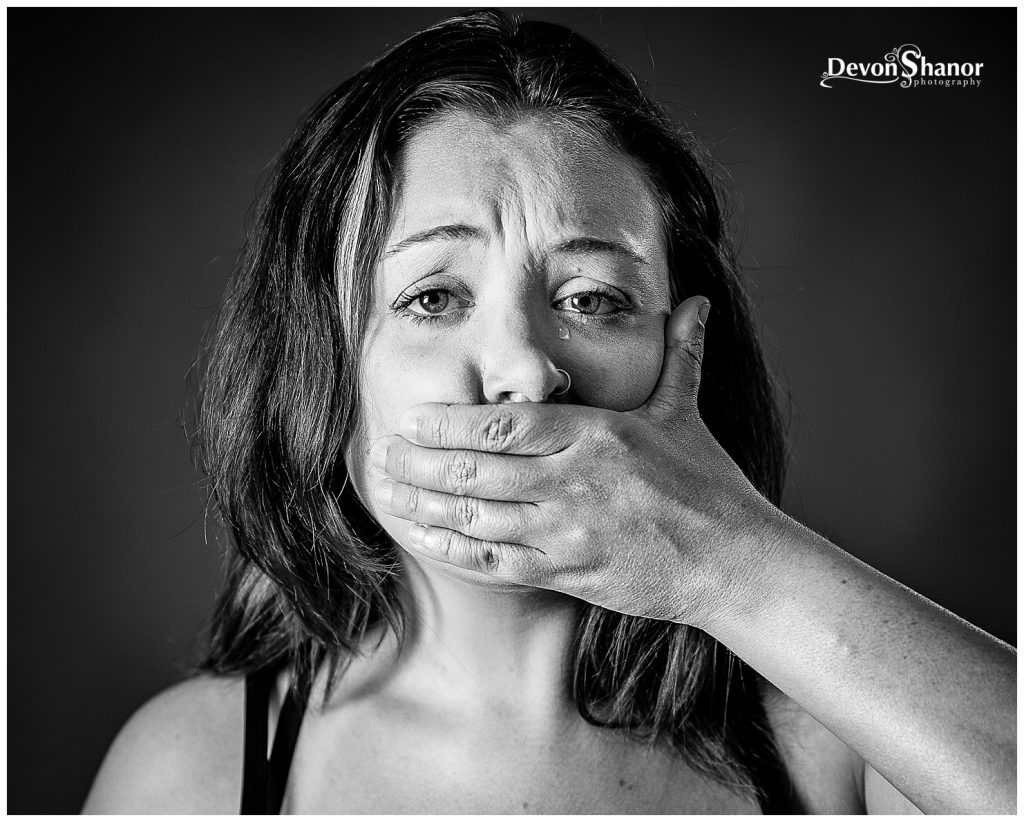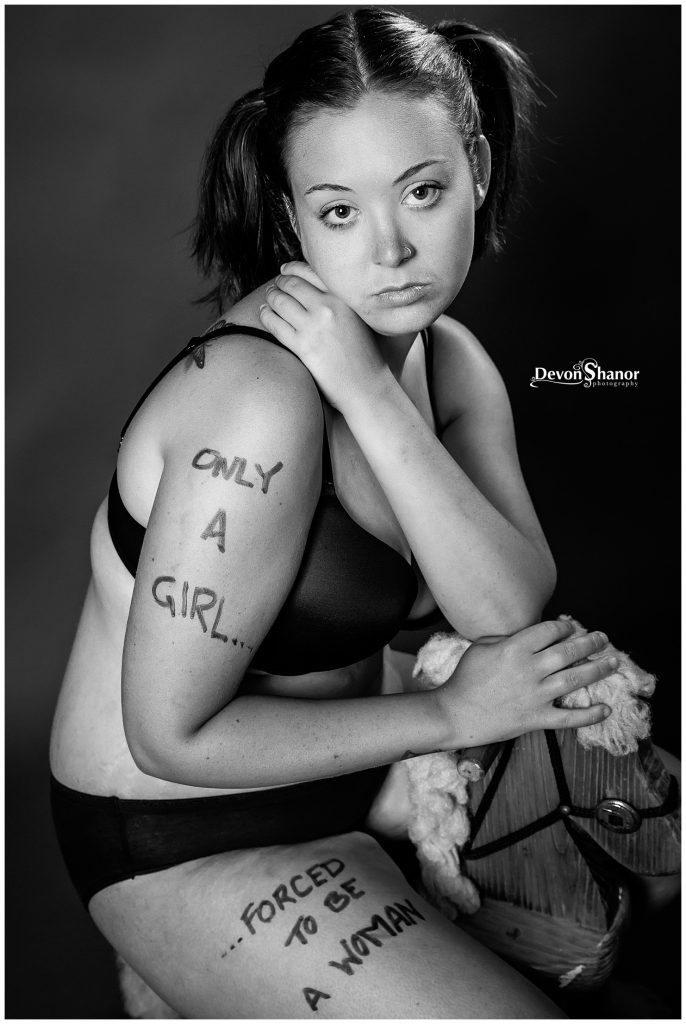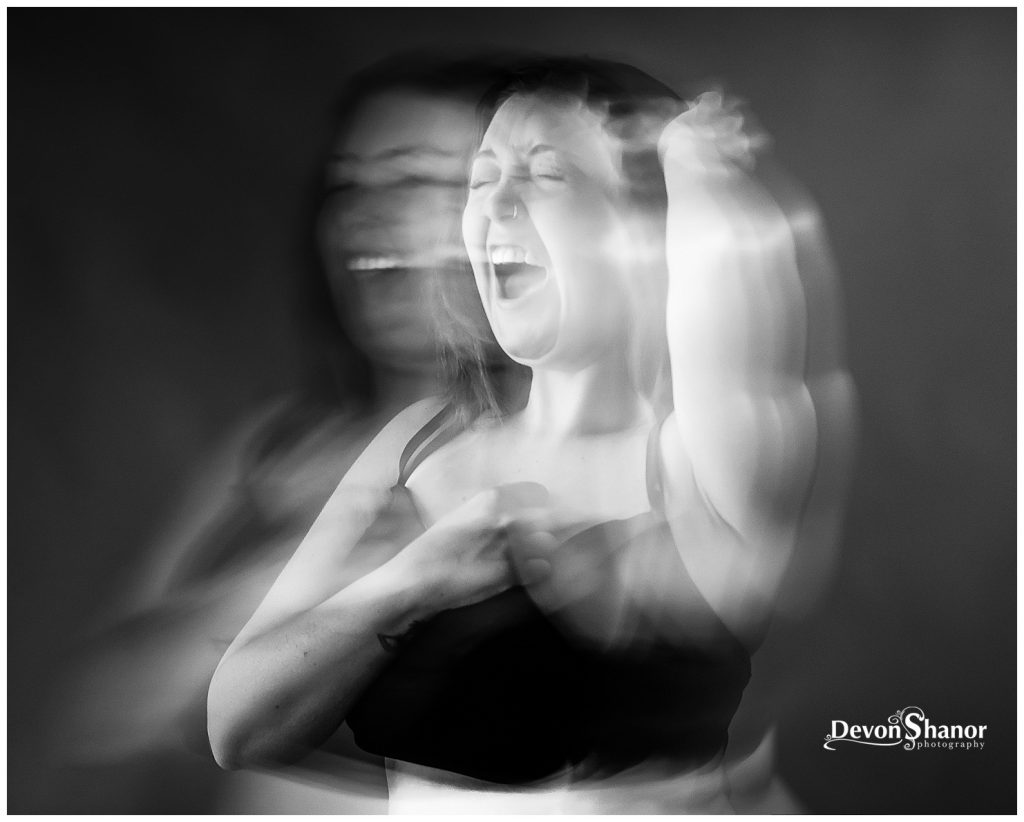 I struggled early on in my life from being sexually abused, I didn't have a trusting adult to go too. Was moved away from my extended family when I was about 5-6. I was far too young, and though my mom would often ask what happened, I felt smothered and far too embarrassed to say anything. And in time I pushed the memories away, at least from what I remember. I've often found myself shaky as well as dismissing anyone that would share their feelings for me. Some days I find myself wanting that true love, other days I find myself struggling to be the independent woman I've never really had a chance to be. Often I feel "stuck" unable to move forward.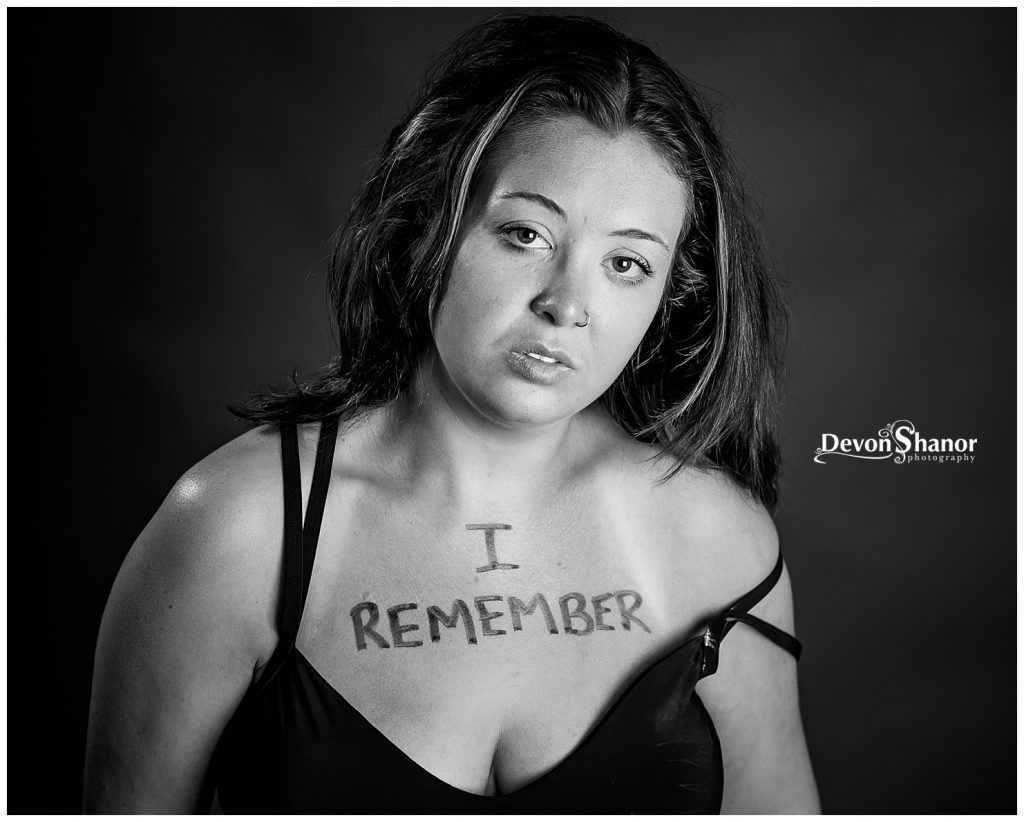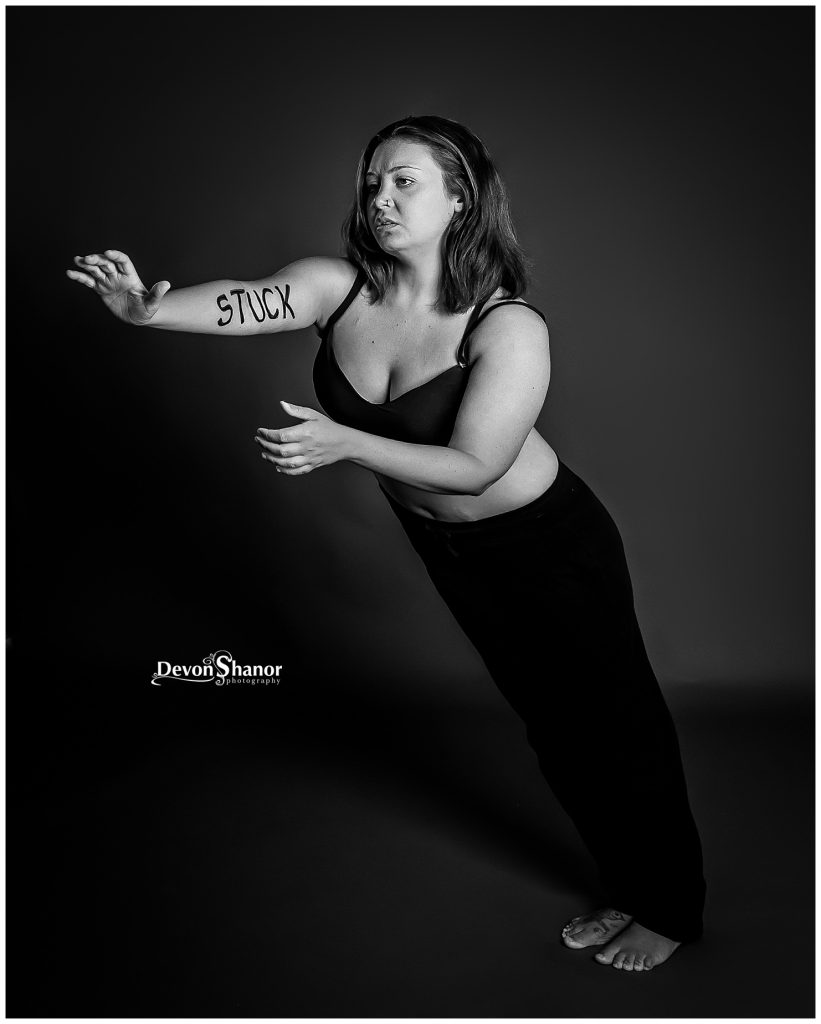 For me, the image that stood out to me the most was the mirror images. Because of my past traumas, I've often thought of myself of this less than beautiful woman and always looking at ways to improve my appearance. And often, the beauty others might see outwardly, is much different than what I am feeling on the inside. I struggle with self confidence and I wanted to portray that in this session.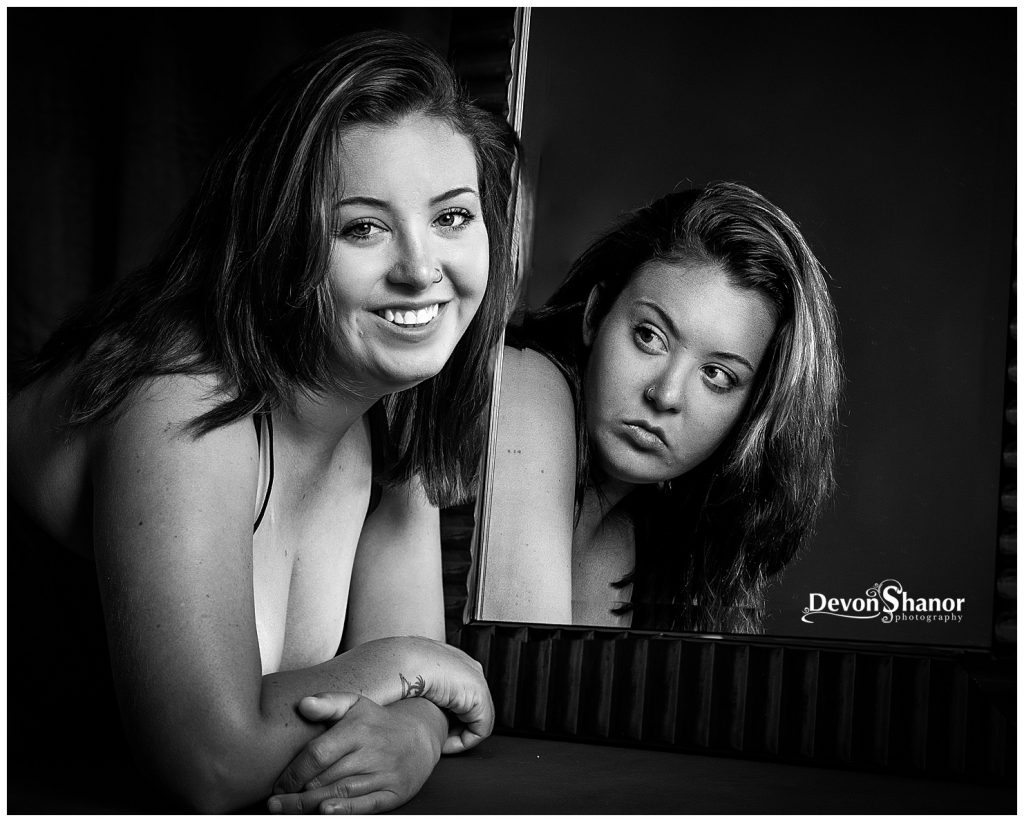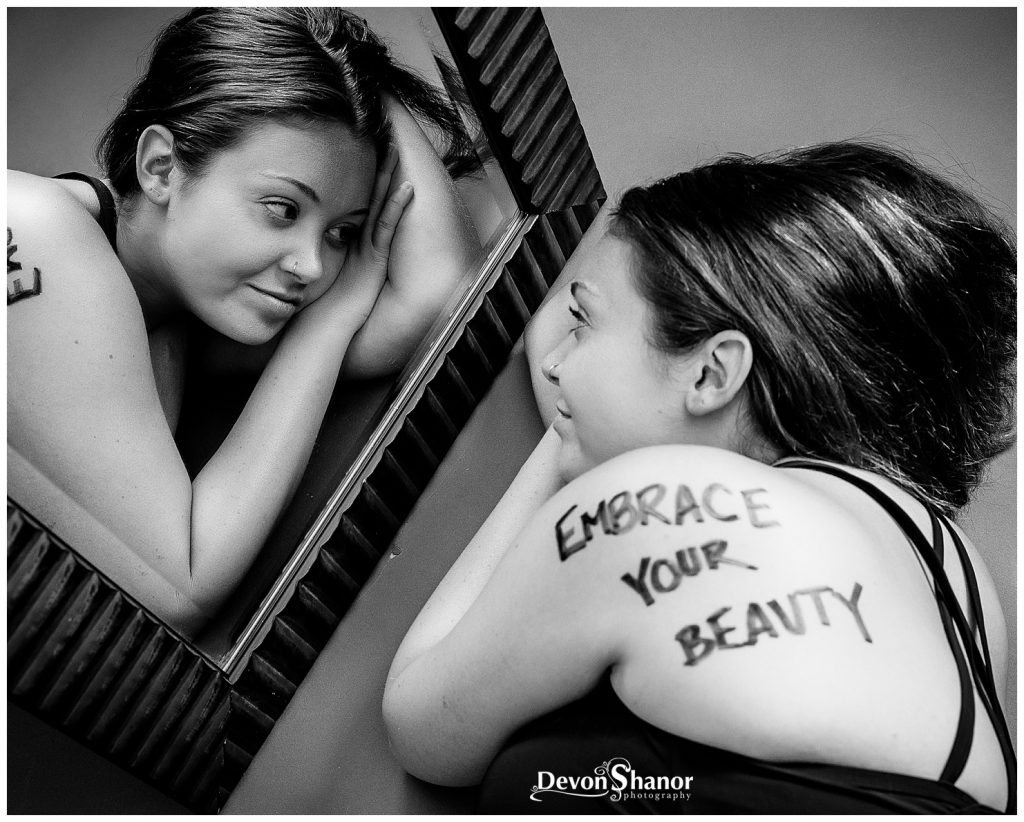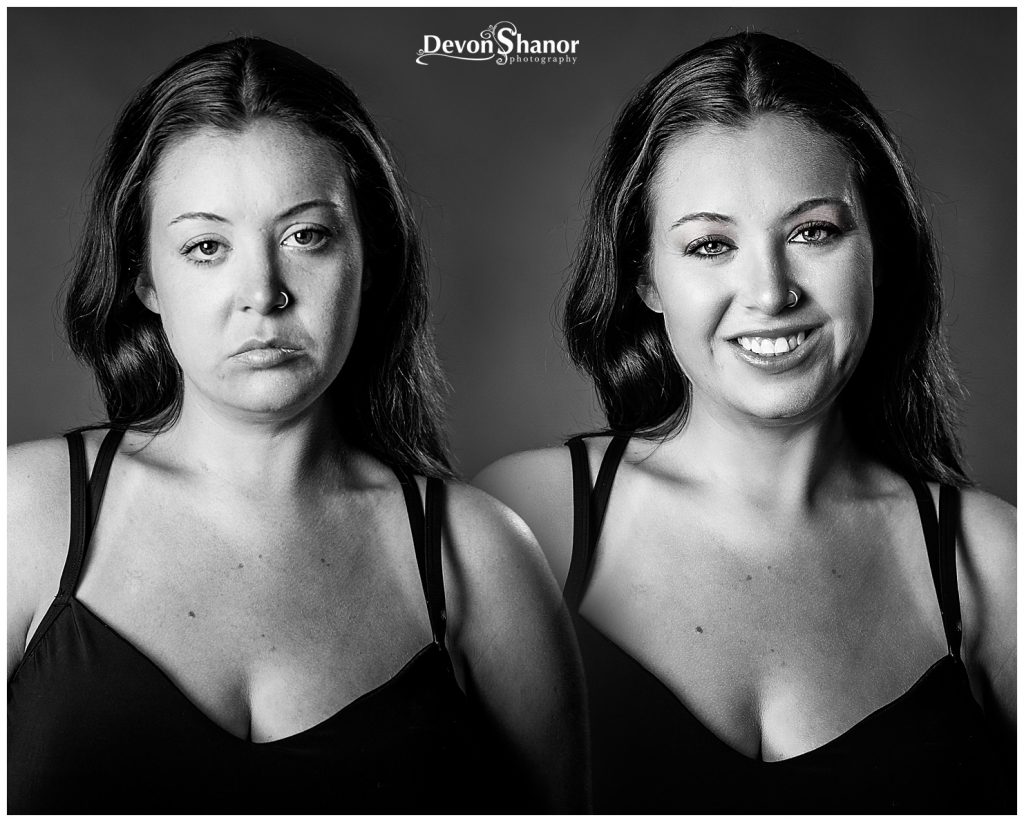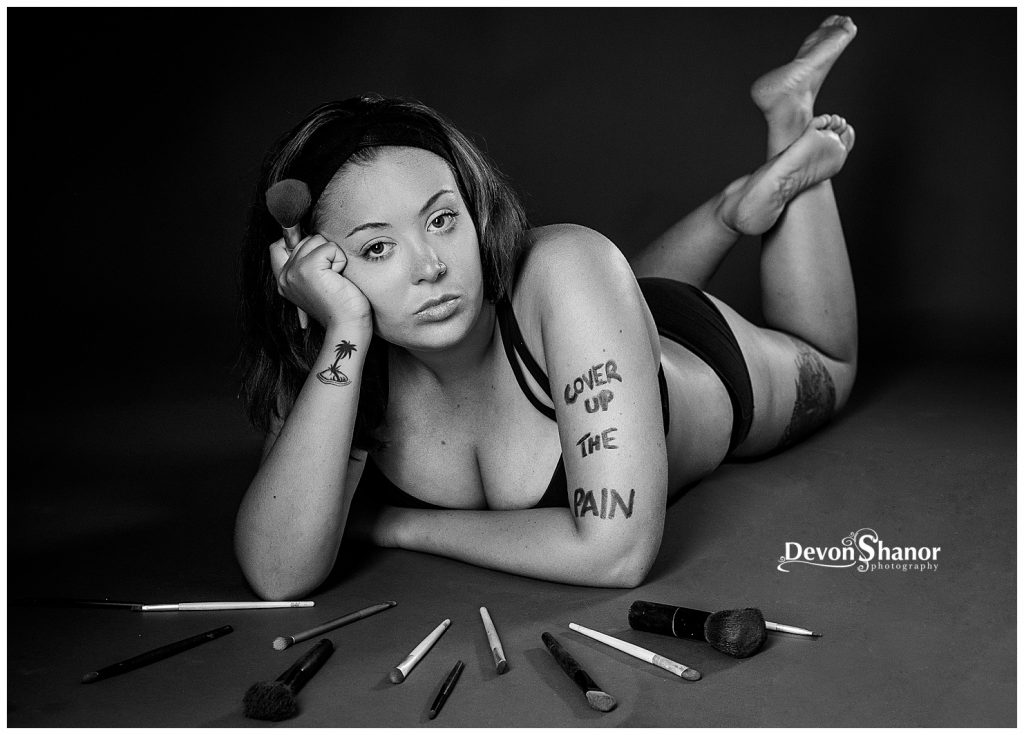 It has been a long struggle to get to where I am today. But I am proud to say, I am a fighter who has fought hard overcome my past. I am a survivor! Thank you for listening to my story. So very glad Devon captured it so well and I hope, though hearing and seeing my story, you are able to find the courage to fight a little harder, share your story and find the survivor in you too! ~Jess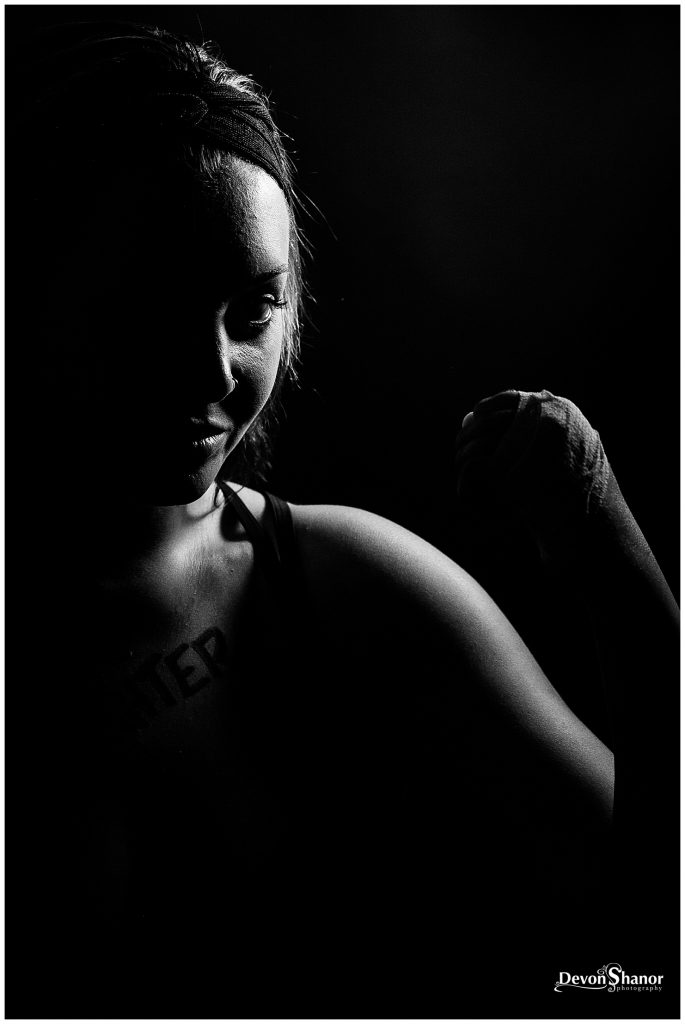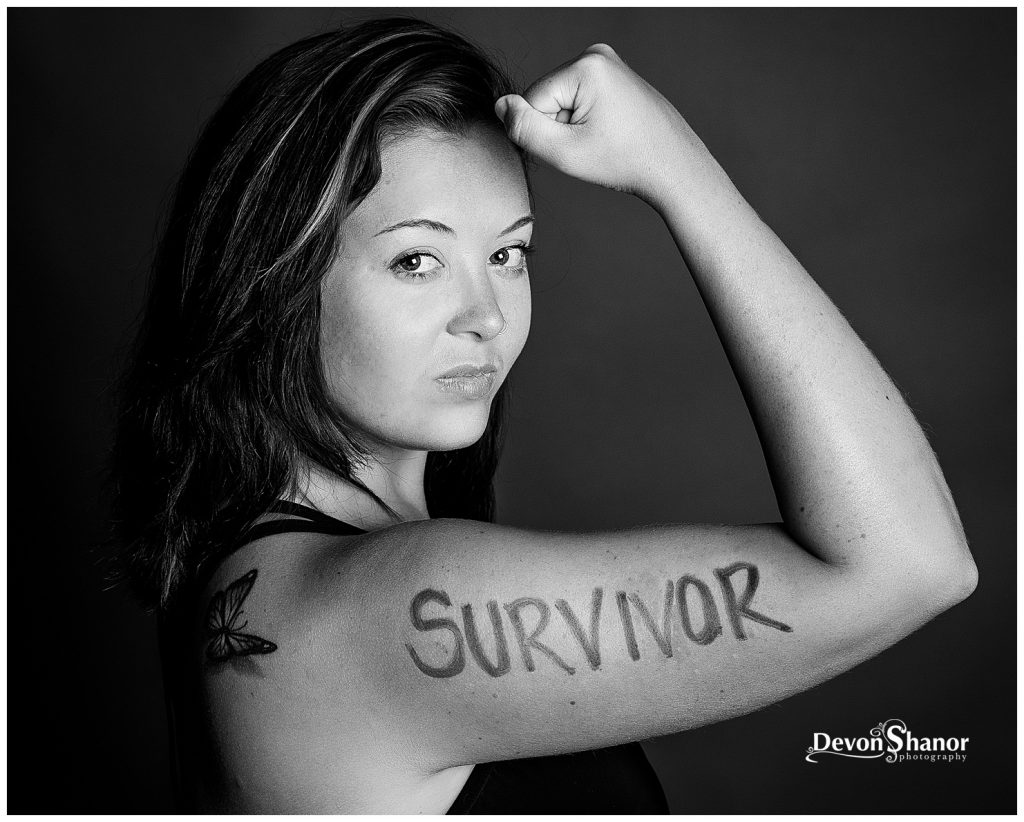 • August 21st, 2020 •
Copyright ©  Devon Shanor Photography | All rights reserved
EVERYONE needs a beautiful professional headshots. Today most people are judged before they are met as others check out their social media sites and websites.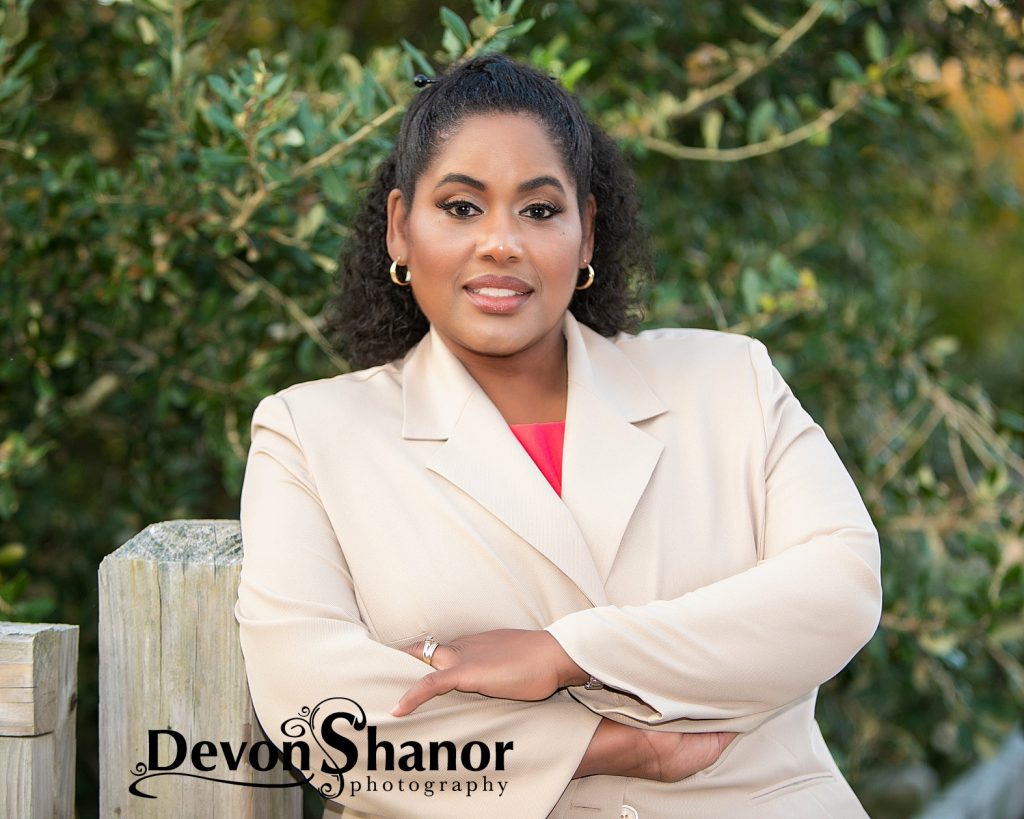 Kyndra wanted something fun and different for her professional portraits. So we headed to First Landing State Park , a perfect mix of woods and beach and always a beautiful Virginia Beach sunset!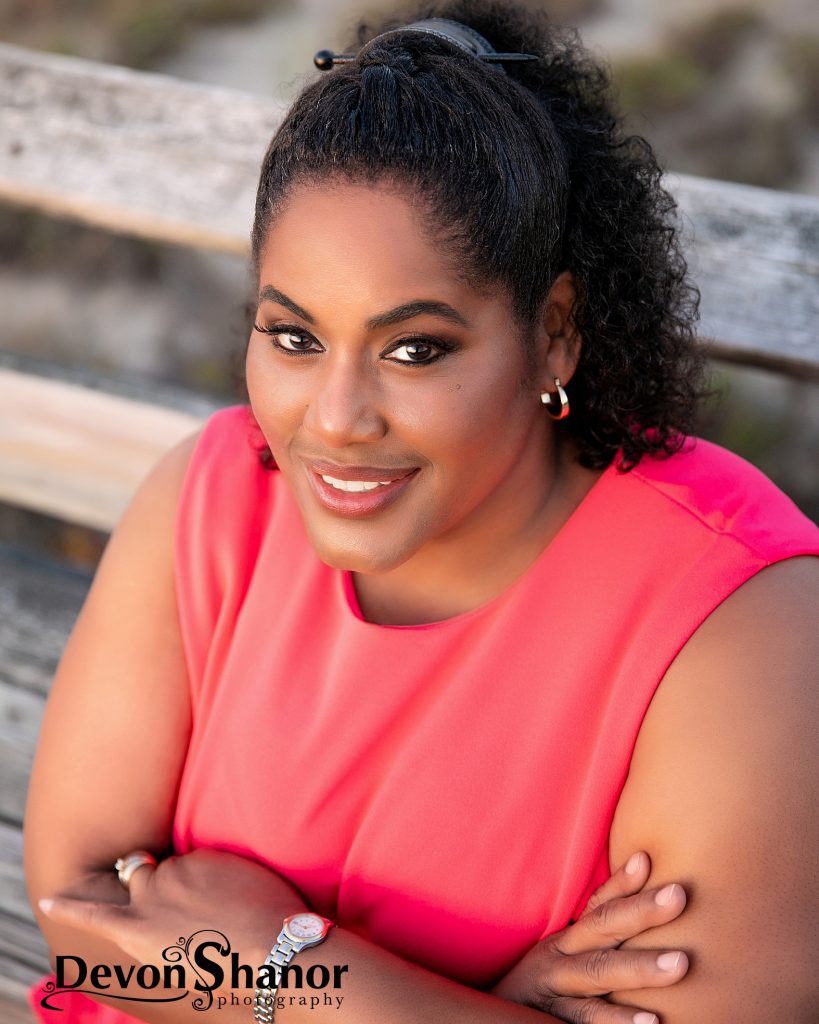 We had a bit of a technical issue with my lighting equipment as it decided to go on strike during the shoot. But, I always have a few tricks up my sleeve and with some creative ideas using an on camera flash, a reflector and my super cool assistant, we overcame and created some beautiful AMAZING portraits!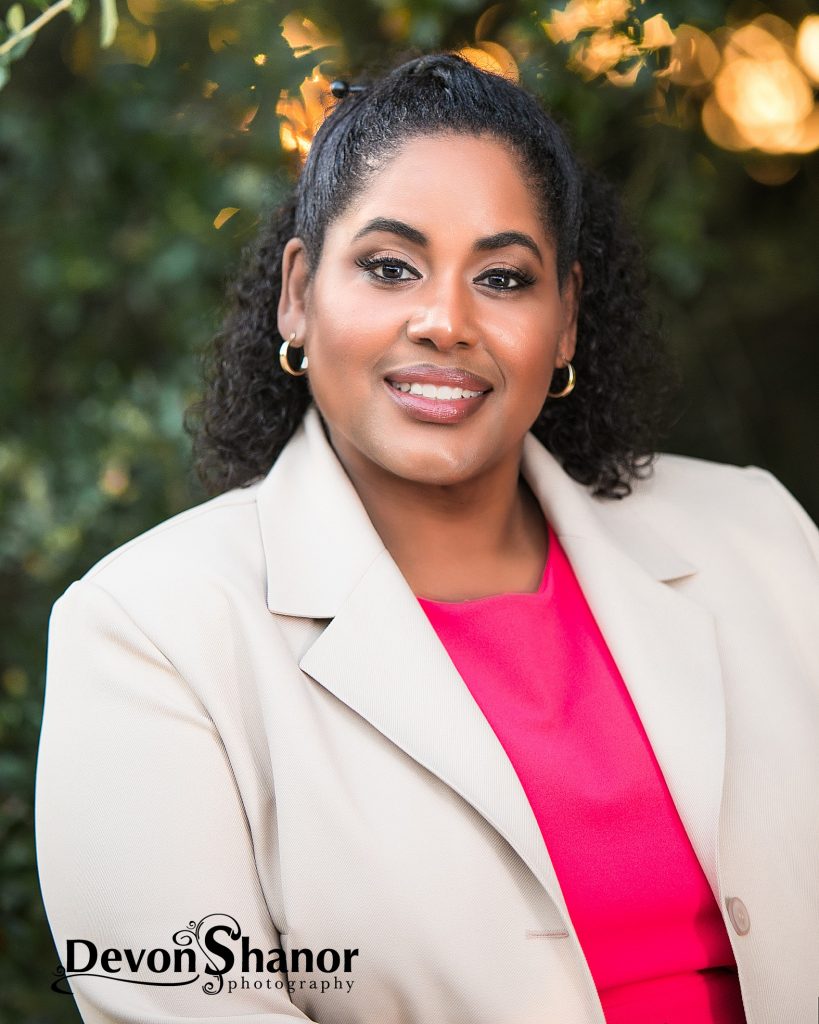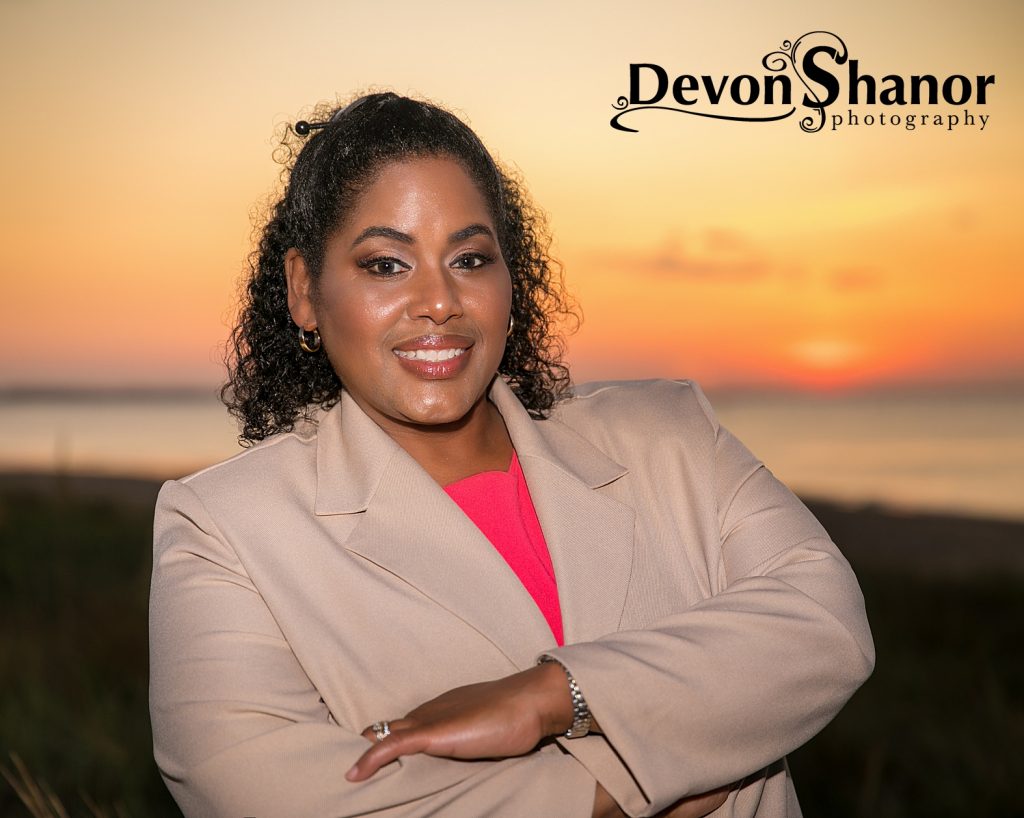 I love what I do and am blessed to help others succeed with beautiful headshots! I'd love to help you with yours!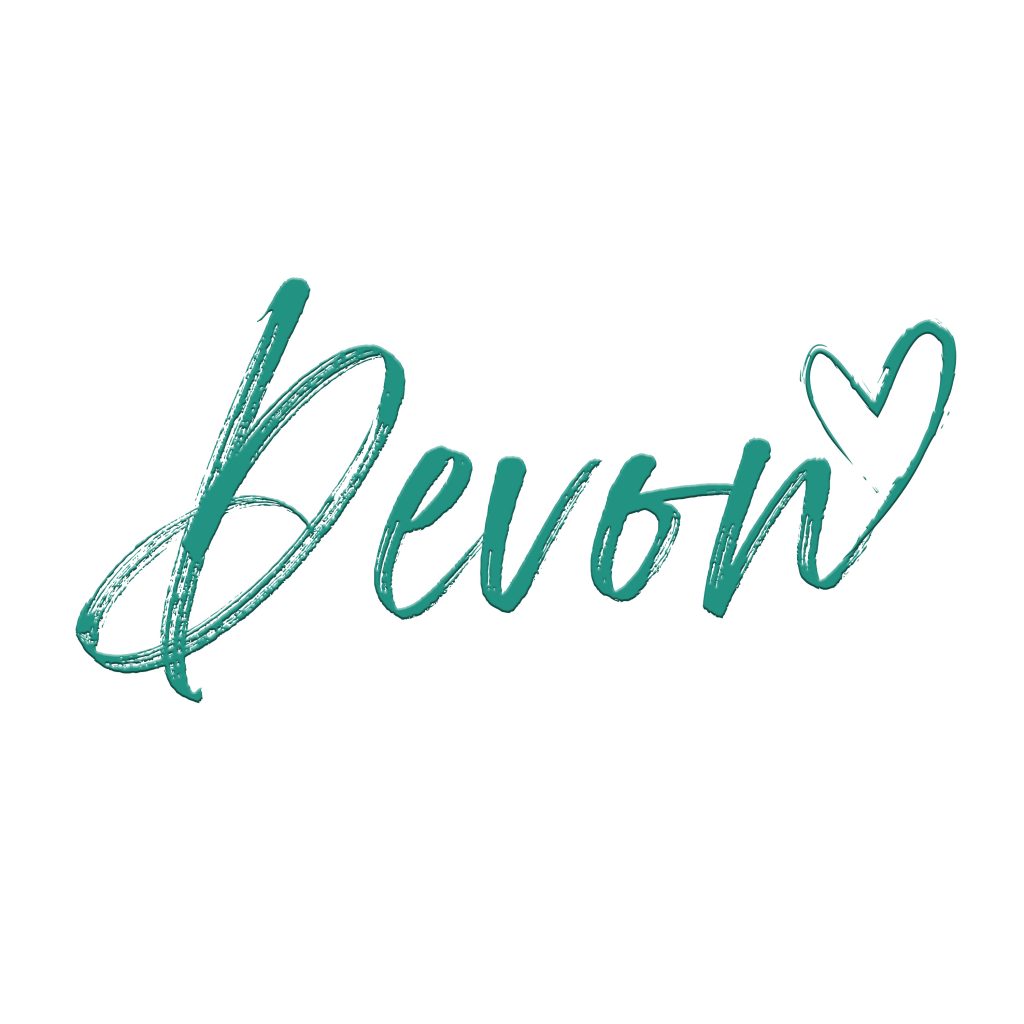 • August 14th, 2020 •
Copyright ©  Devon Shanor Photography | All rights reserved
It's been a rough time with the world as it is. COVID19 and everything that you see in the news. I personally have been having a hard time with this. I dealt with postpartum depression/anxiety with both of my boys and didn't realize that's what it was until well after Andrew (my youngest) was born. I saw a therapist and finally…. FINALLY… got out of the funk that I had become accustomed to as my norm. Well now there is a new norm in the world, and I was MAD. I was mad that all of the things I'd lost interest in, namely getting out of the house… was not a part of this "new norm". For a while I was just cranky and kept saying that I would come up with creative ways to keep my kids entertained. It's more than just entertainment at this point, we've been at this COVID mess for almost 6 months with not much of an end in sight. I woke up day before yesterday just angry at the world, angry at God, angry at the situation.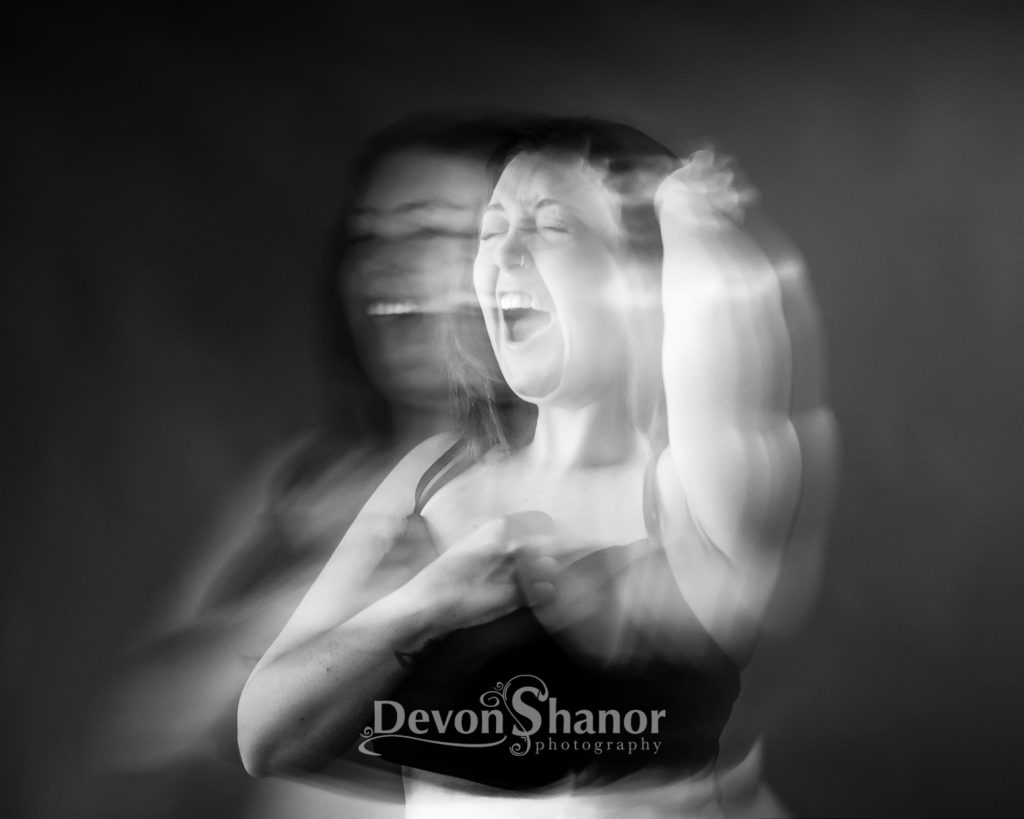 This morning, God decided to give me a wakeup call. Looking back on it it was like he was screaming "WAKE UP CHILD! There is so much beauty to behold!" but of course, I'm only human and wasn't paying attention. I decided to do my daily readings (which I'd skipped the last few days…) and go on to read all about "living in the moment." Later, I turned on Jeremy Camp Radio (my favorite Christian singer right now) and the first song that came on was Jeremy Camp's "Live In the Moment." Okay, so it's kinda redundant right? Love that song, but okay I get the point. Then the next song really hit home. Hillsong's "All is New." The first couple of phrases goes like this…
"Your love's making all things new
You're working in all for good
And for the things of this world
There is hope renewed
In the life that is found in You."
Right there, I felt like I ran into a brick wall, looked around me and felt like I woke up from a dream. It is okay to be mad sometimes but I'd let it control me. Times are hard, the world is a hard place to live in right now, but I have to believe in something greater and that it will all be okay. Take in what beauty is around you, your kids, your family, the blue skies, music, whatever moves you. Just DO IT.
So seriously, here are some ideas of things I'll be posting about in the future, because I am determined to not let this "new norm" be a "new funk" for me. There is so much to enjoy and "stop and smell the roses" during this time, let's try some.
Flashlight Tag – I did this as a kid, who remembers this!
Races around the block – doesn't matter your age!
Gardening – I have a garden, I should learn about it
Photography – This is a big one, I'll explain more in one of my upcoming CreativeChaos blogs!
Beading- one of my long lost hobbies
Organization – I have gone through so much of my house it's not even funny. I've found things that I didn't know about.
I have more ideas than I can list here but stay tuned every Friday for a new blog post!!!
Hang in there you guys, "this too shall pass" it sucks right now, but let's not let it define us and the "funk" we allow ourselves to get into. There are so many beautiful things about this world and our lives, we just need to learn to appreciate them a little more. <3 We've got this.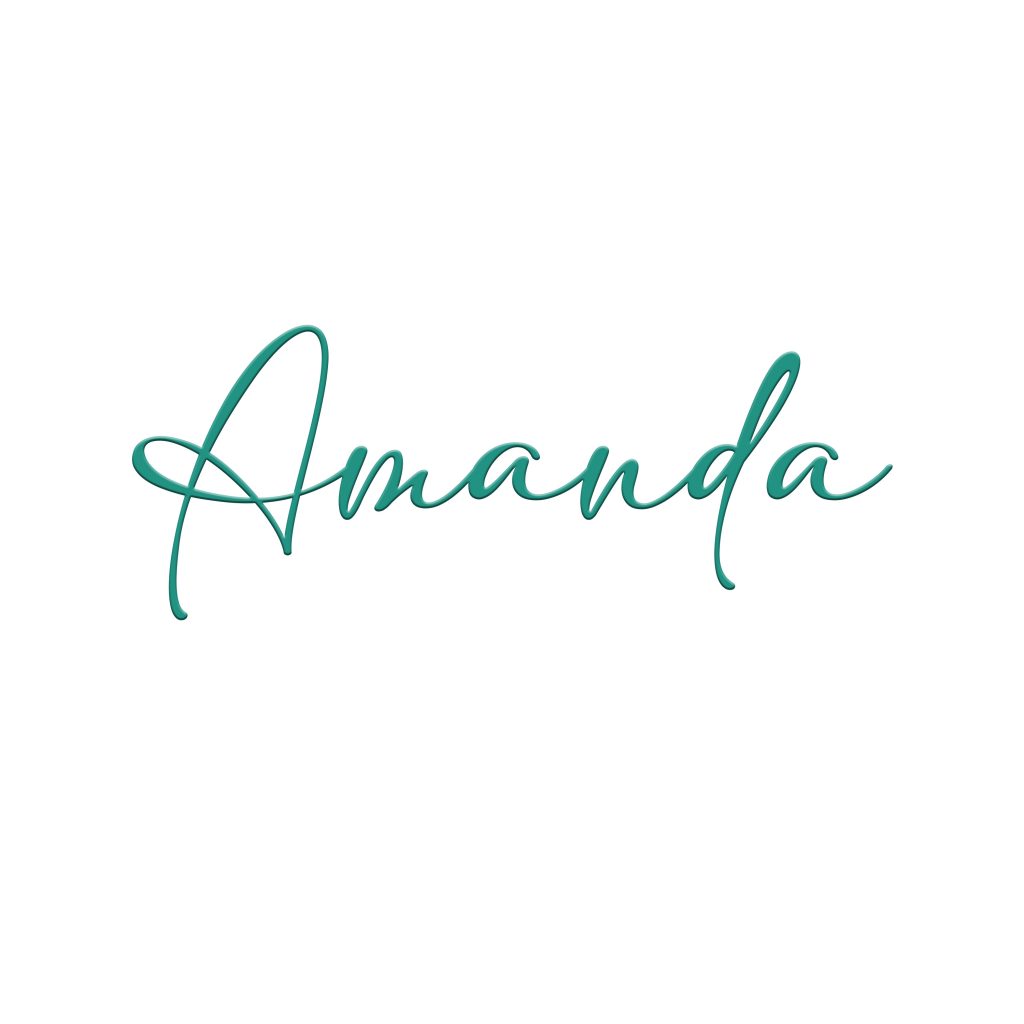 • July 30th, 2020 •
Copyright ©  Devon Shanor Photography | All rights reserved
I was blessed to photograph Ashley about 5 years ago when she was still in high school. Then, she called me with news of her COLLEGE graduation from Wesleyan.
Covid-9 put a wrench in our plans and we had to reschedule a few times, but her portraits, taken at the Norfolk Botanical Gardens was nothing short of spectacular!! She STUNNED with perfect makeup and outfits and the scenery at the gardens was just amazing. There may or may not have been a wardrobe malfunction while changing but the rain held off until the last snap of my camera. So all in all… I'll call her session a success!
I can't wait to continue my photography journey with Ashley! Who knows what comes next. But I know she will be amazing in her future endeavors. She's such a sweet, fun and beautiful woman and will be a blessing wherever her degree takes her!!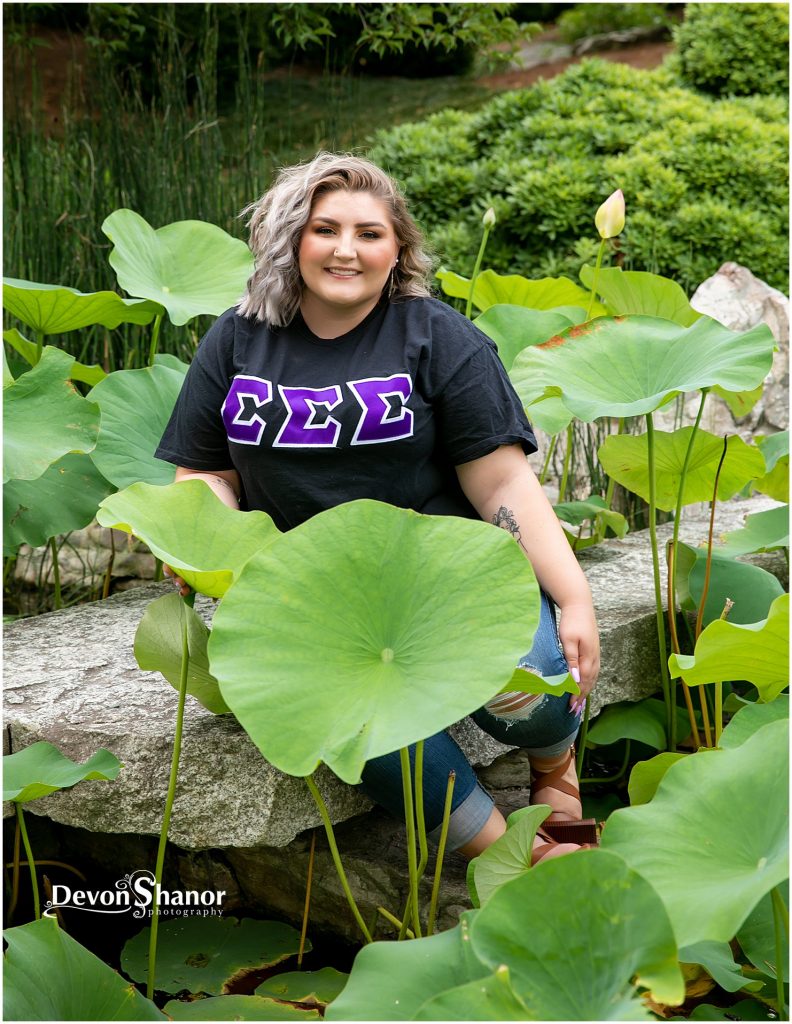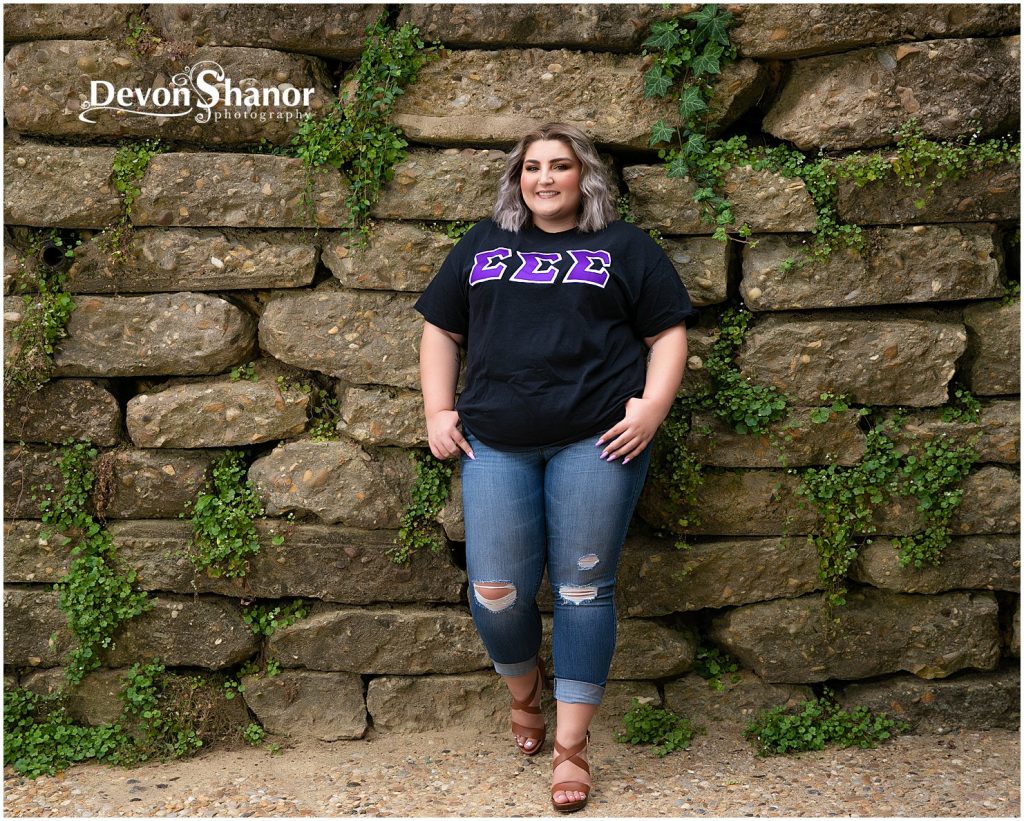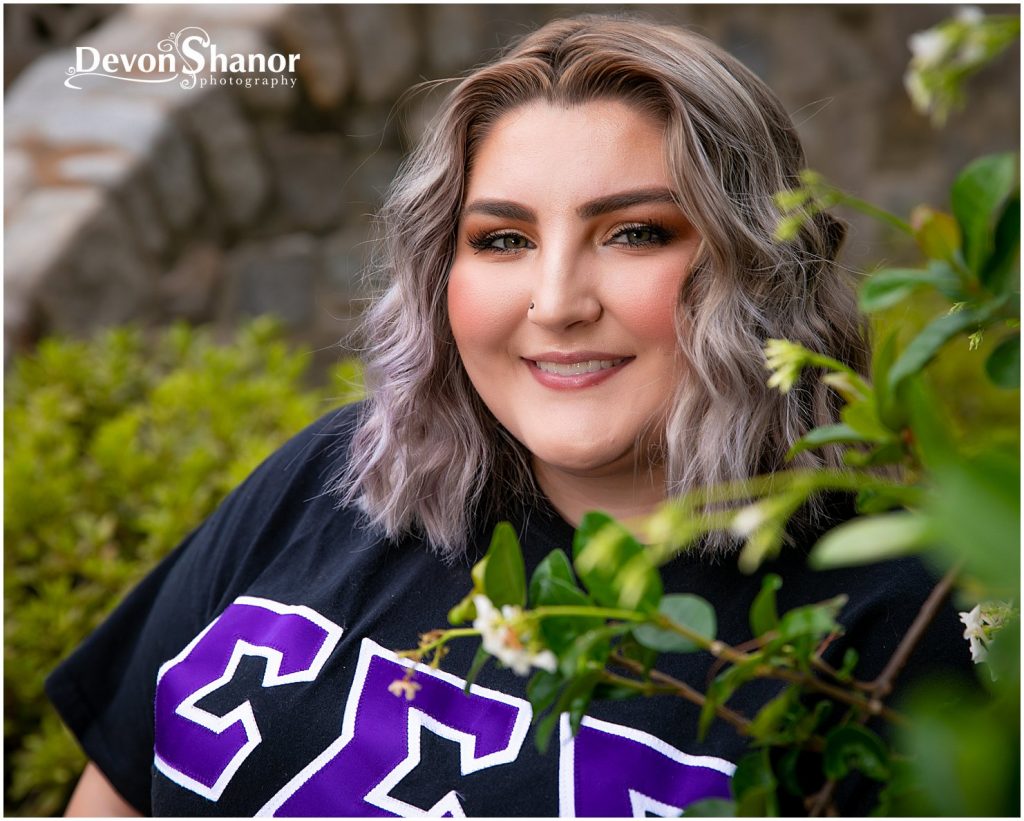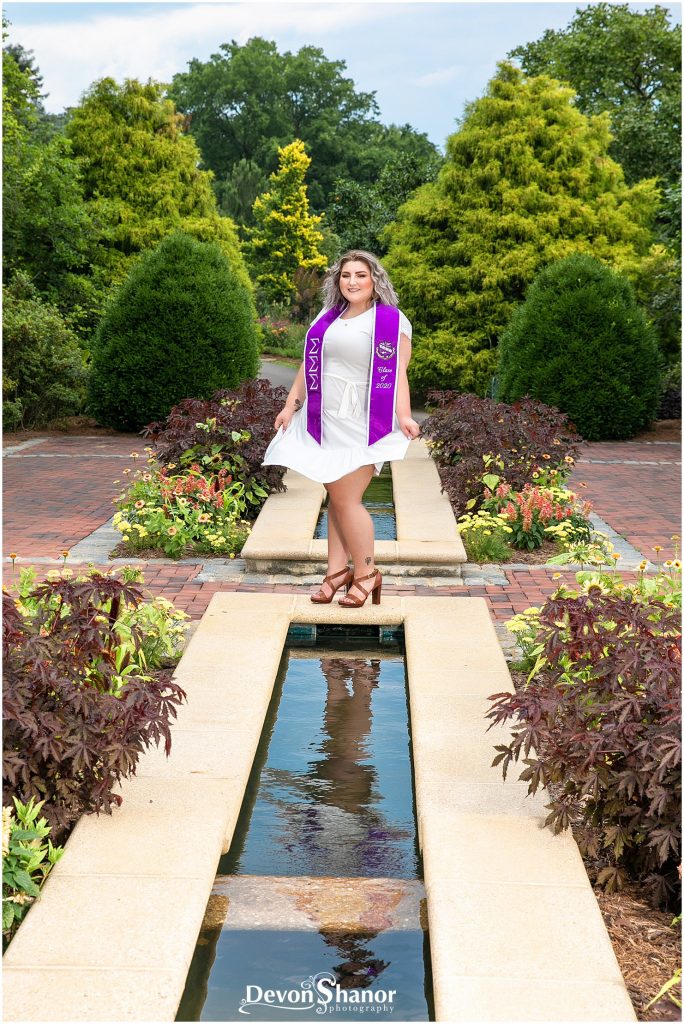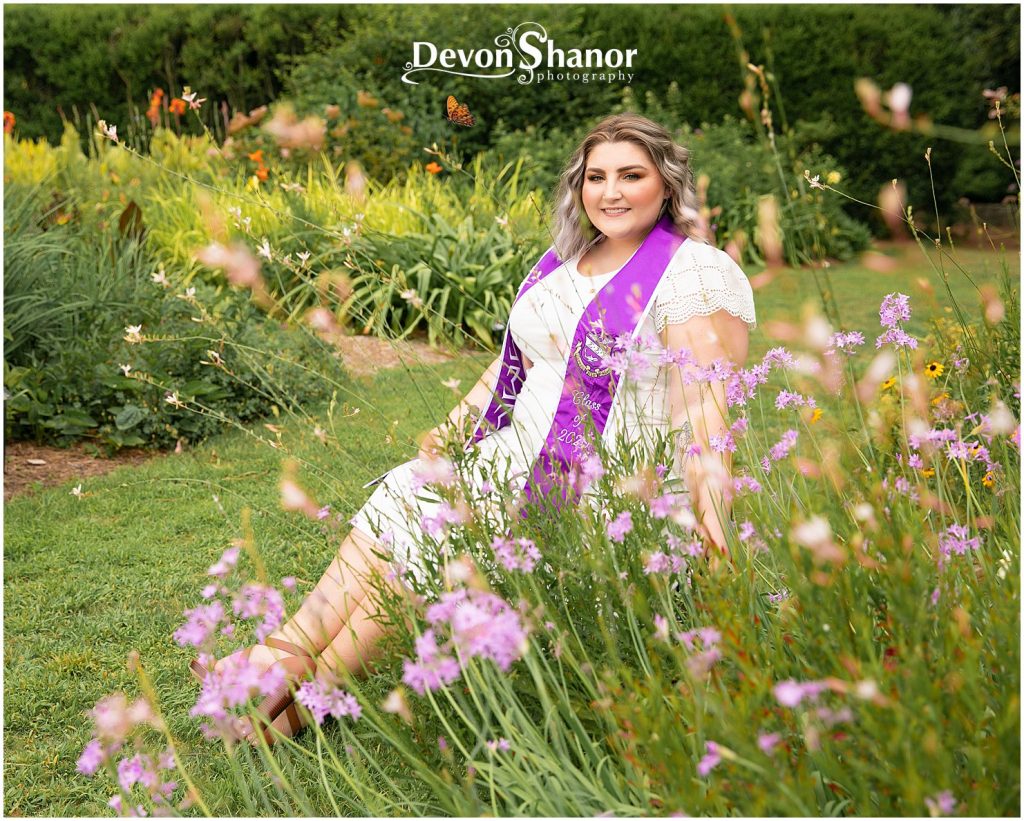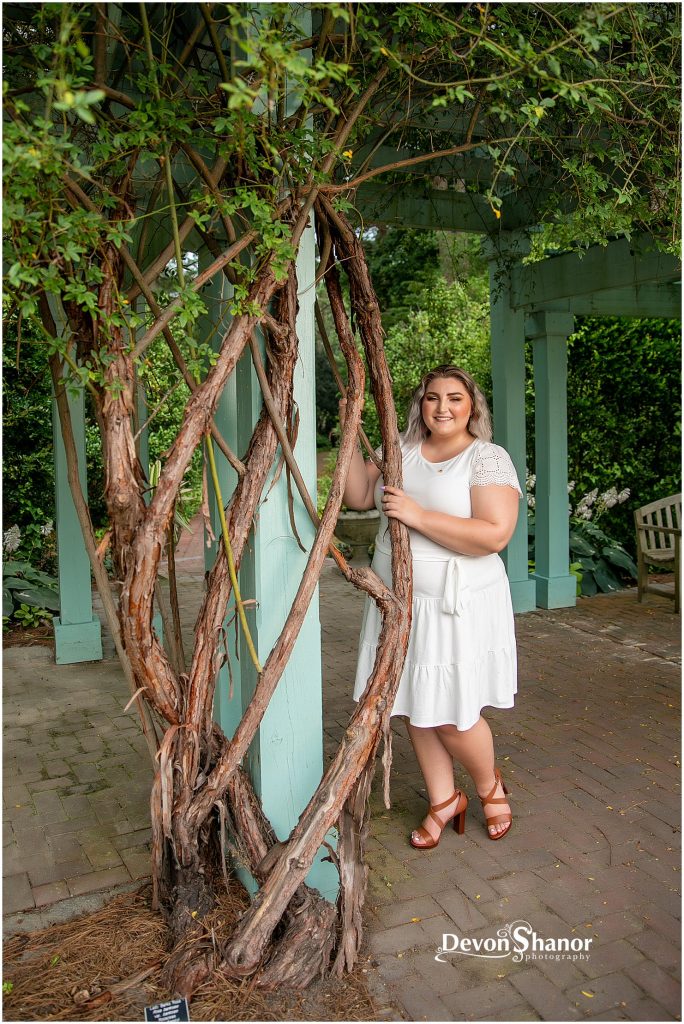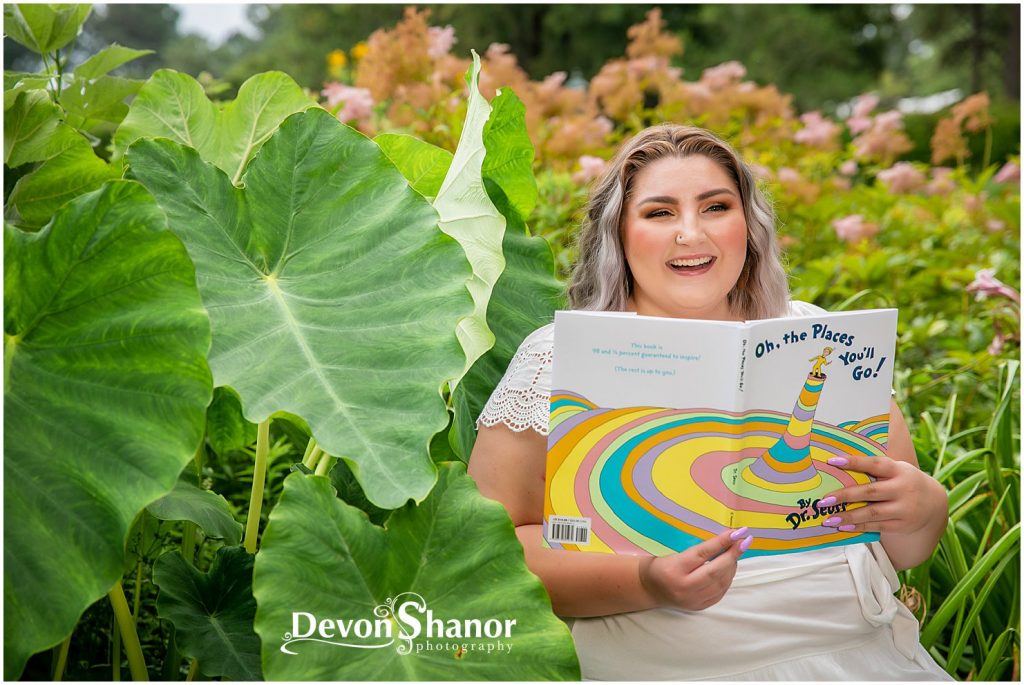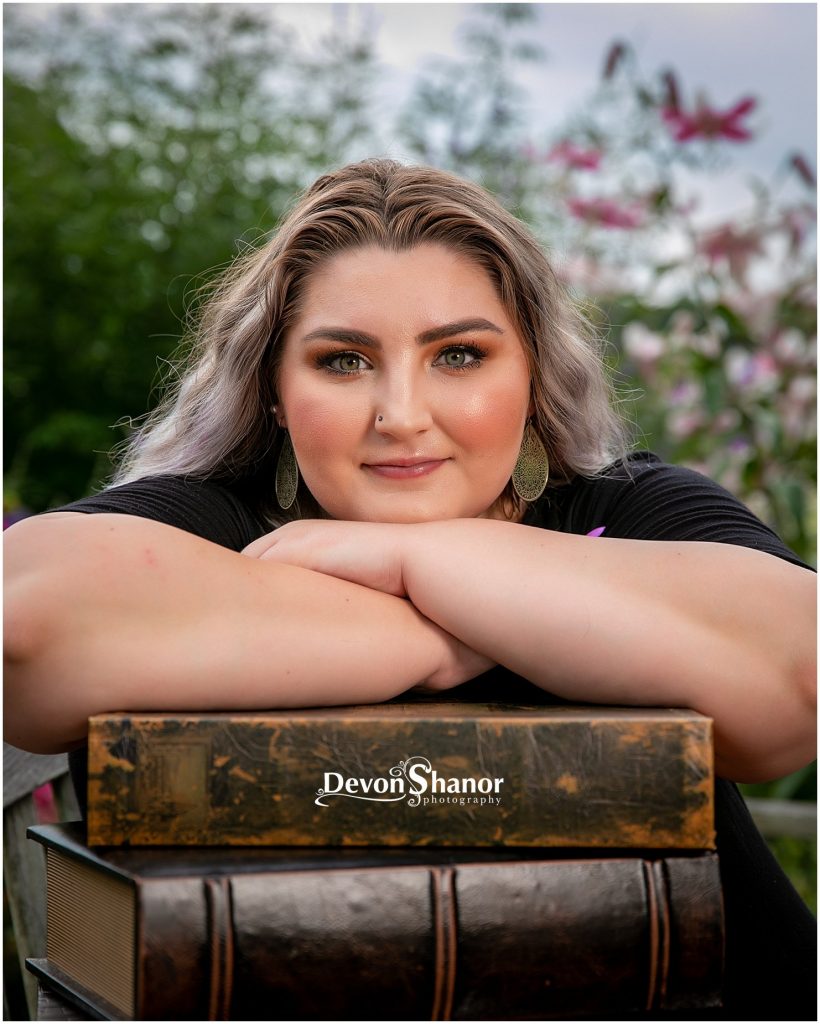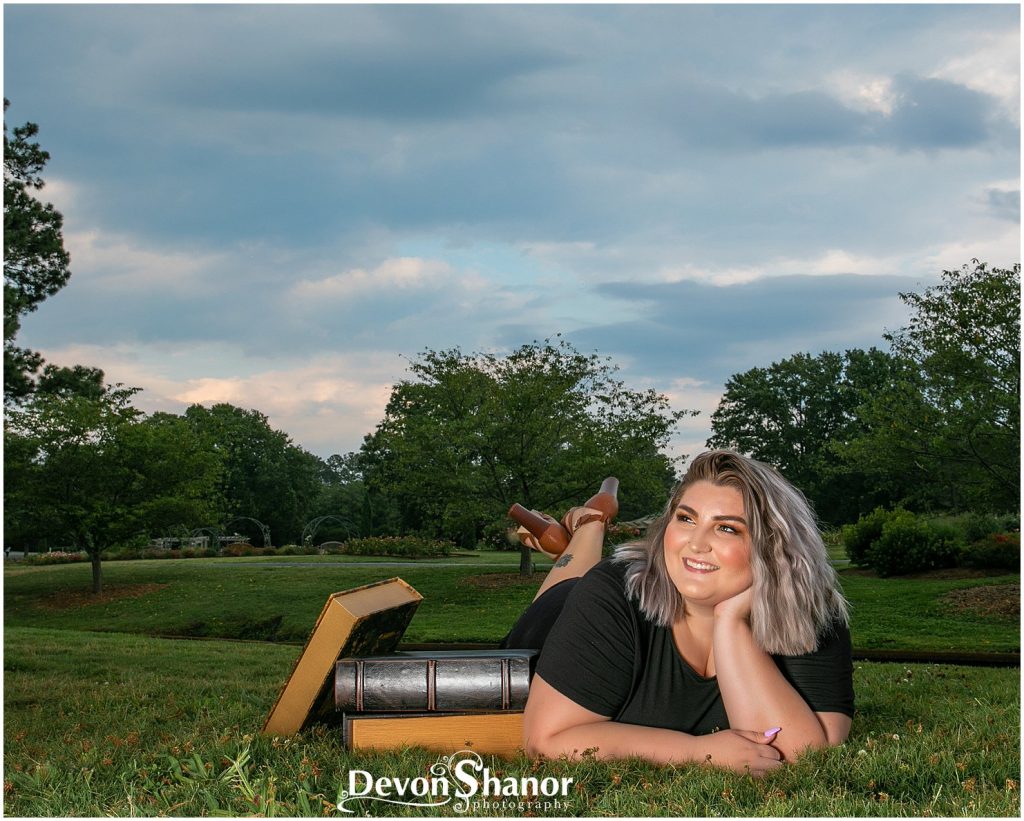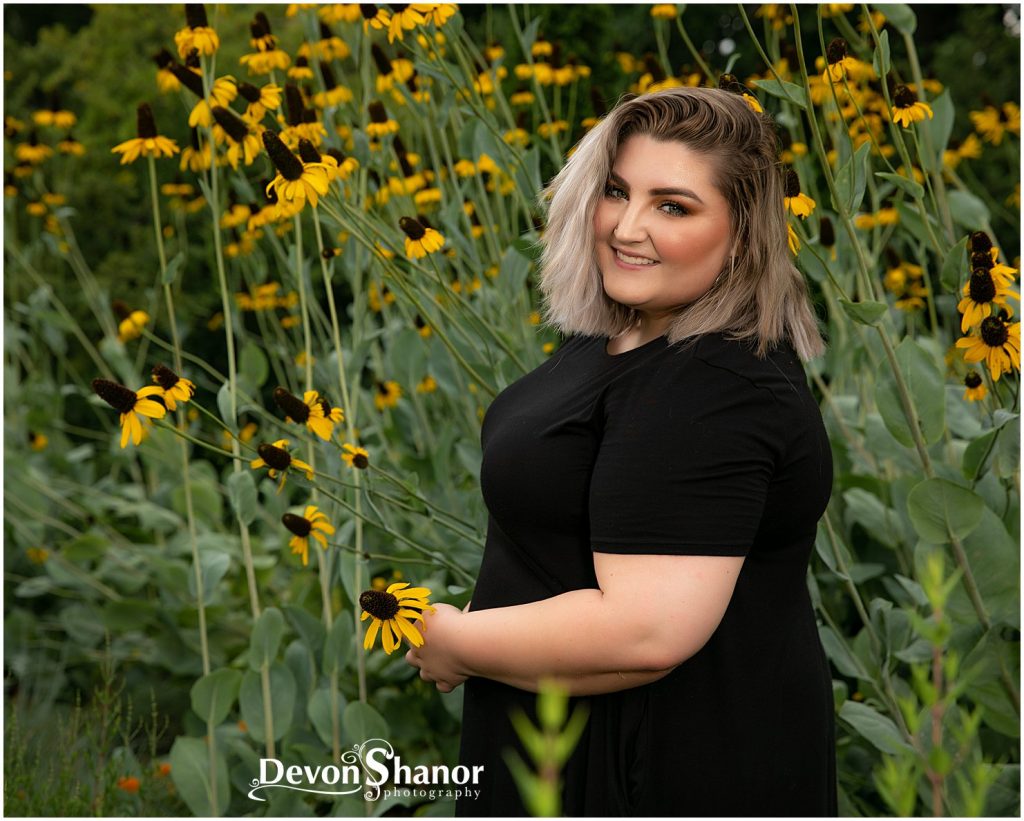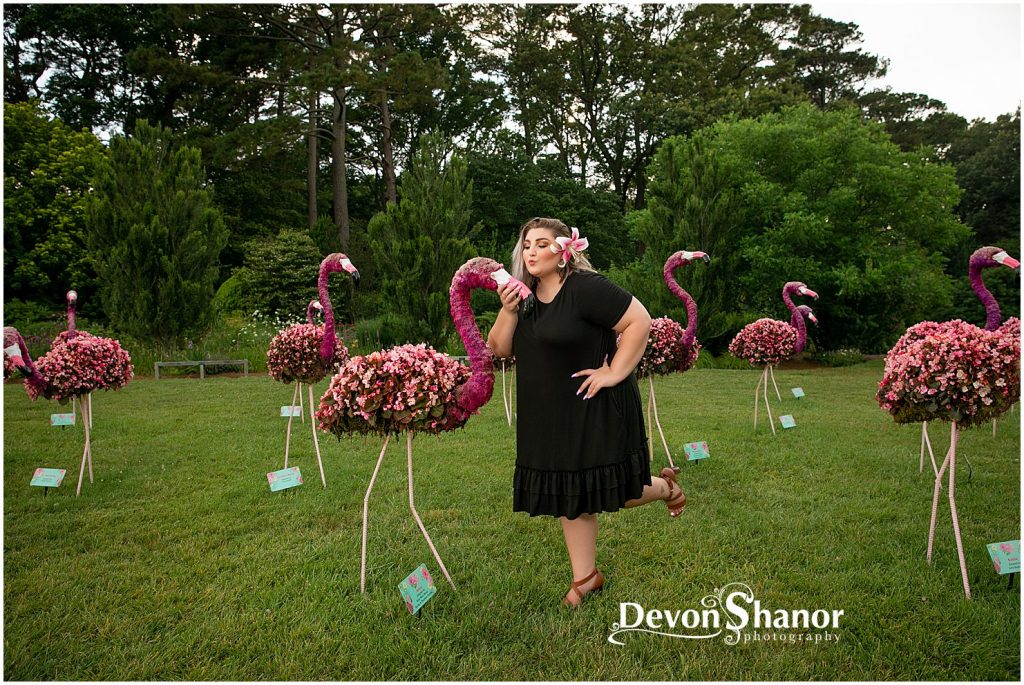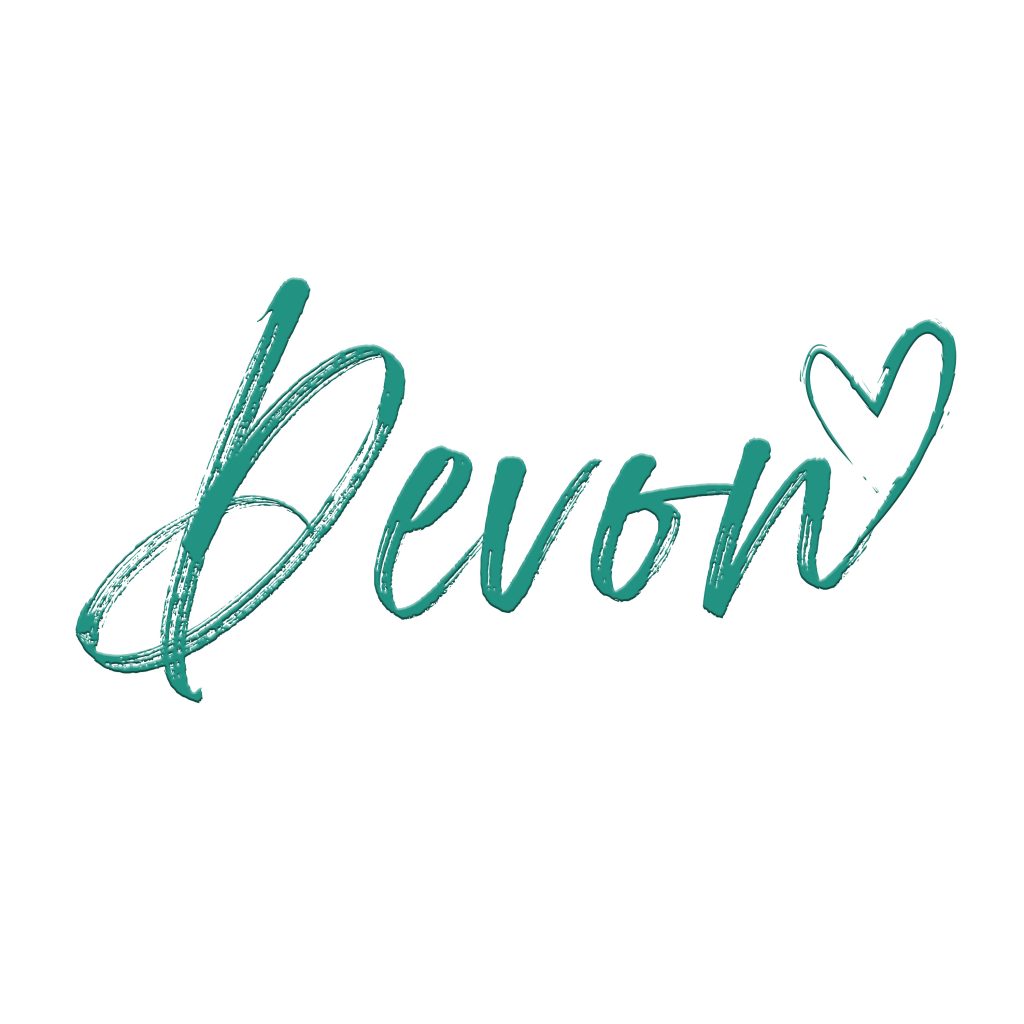 • July 29th, 2020 •
Copyright ©  Devon Shanor Photography | All rights reserved
Back in March, when my business was essentially mandated to close because of Covid-19, I called my accountant to go over options for my business. I had some business savings and was wanting her advice on what to do when it and if it ran out. Her advice scared the poo out of me! "We don't know what the future holds, this could go on for quite awhile… we need to prepare as if you will not make another dollar for the rest of the year." Wait what… WHAT? Can you repeat that????
I was not expecting my doors to be possibly shut for the whole year!!! Together, over the next few weeks, we formed a plan that would BARELY allow me to keep my doors open if the quarantine lasted more than a few months. For the first time ever, in 10 years of business, I had to consider a business loan, something I was very unhappy to even consider.
So… we shut down completely for about 2 months. And when I was allowed to reopen. I thought we'd have a slow and long rebuilding period. I was WRONG!!!!
I have the BEST clients! There was no "slow" rebuilding but a huge MOMENTUM of business! I photographed more high school seniors in late May- July than I did all year. And now, that business loan is not even a thought.
We've made some changes to adapt. For one, zoom consultations are now popular ways to plan your sessions with me. It's different and I miss the face to face, but it's easier for people to schedule and helps keeps us all safe. I also, haven't opened the studio up full time yet, still being very cautious about who gets to visit the studio to help keep it clean and germ free for my newborn clients. I only RECENTLY started accepting newborns again and wearing a mask is no fun, but I make it work! (Good thing we can't hug because I'm a sweaty mess when we finish!) Cleaning and lysol happen regularly now, practically before the door shuts when you leave!
Anyway- this blog is really just to say thank you.
I was so worried when my accountant gave me the above advice. I LOVE what I do and I simply couldn't imagine waiting a whole year to be able to do it again. I was worried about my business. But God, faith, good planning and AMAZING clients all proved I had nothing to worry about. THANK YOU for sticking with me. THANK YOU for referring me to your friends. THANK YOU for supporting small business. THANK YOU for sharing and commenting on my posts. THANK YOU for booking your sessions. THANK YOU for purchasing gift certificates. THANK YOU, THANK YOU, THANK YOU for helping me keep my doors open!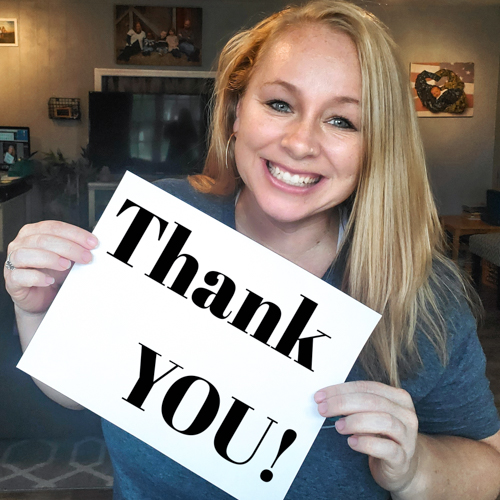 While my end of year profit- loss statement might not look as great as last year, I do know I won't be having to shut my doors. As I thank about that, I actually am wiping away tears. To personally know of so many other business owners that still don't see a light at the end of their tunnel… I am so very overwhelmed and grateful. I really do have the very best clients and I am eternally grateful to have your support.