• March 3rd, 2020 •
Copyright ©  Devon Shanor Photography | All rights reserved
Most newborn sessions I photograph while my little client is sleeping and dreaming! But little Jaylin had no desire to sleep for me! Two breastfeeding sessions, a heating pad, white noise and lots of cuddles and she STILL wouldn't give in to the sandman. So, we went with it and we did an entire session with those beautiful wide eyes open!
She really is an "old soul" as those eyes say so much. She looks so much older than her 12 days. She was happy as long as I kept her wrapped and snug.
Check out some of my favorites from the alert and beautiful little Jaylin.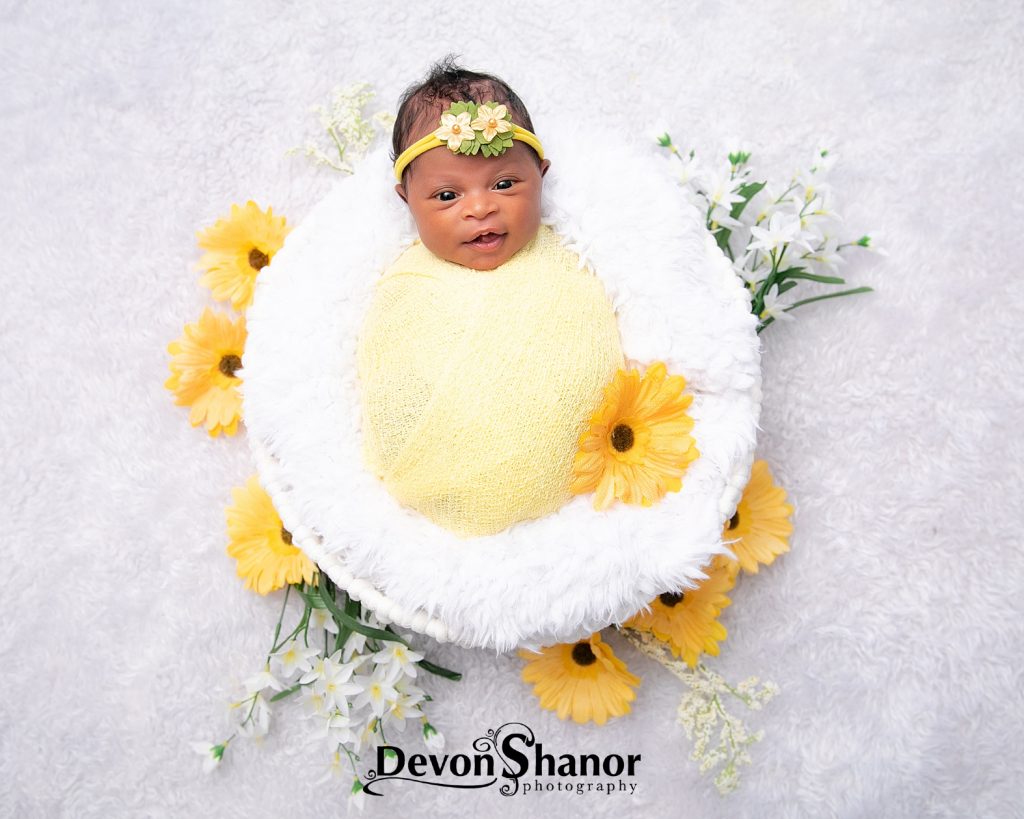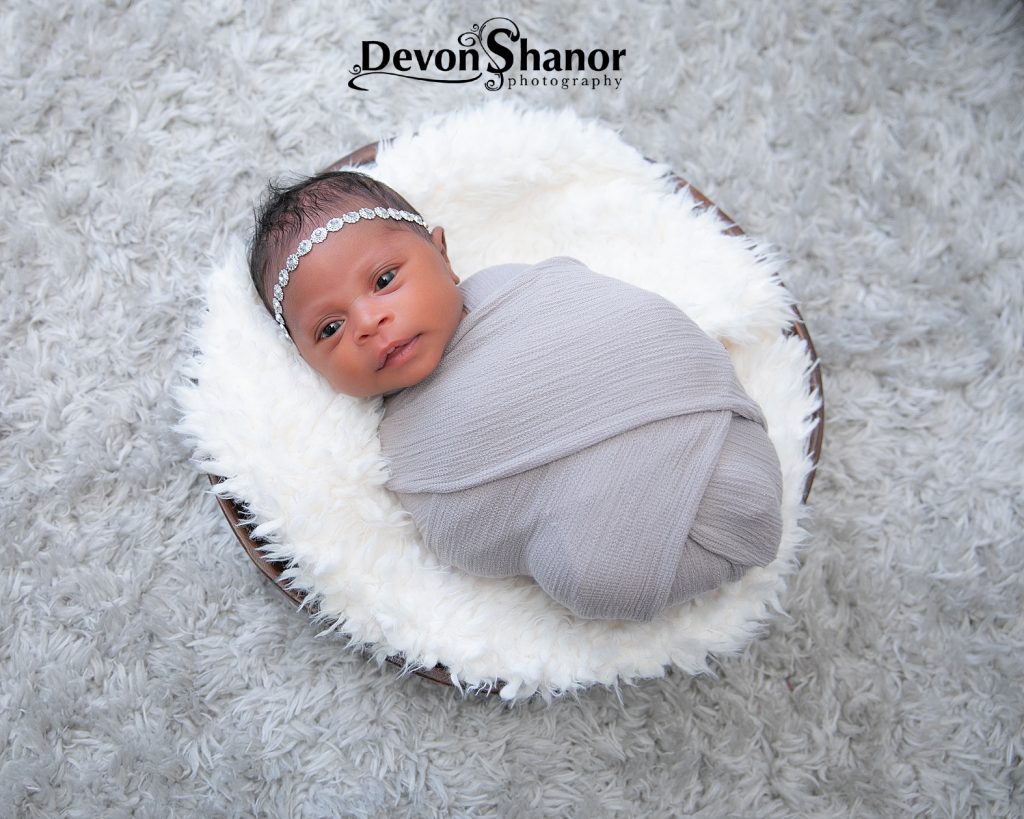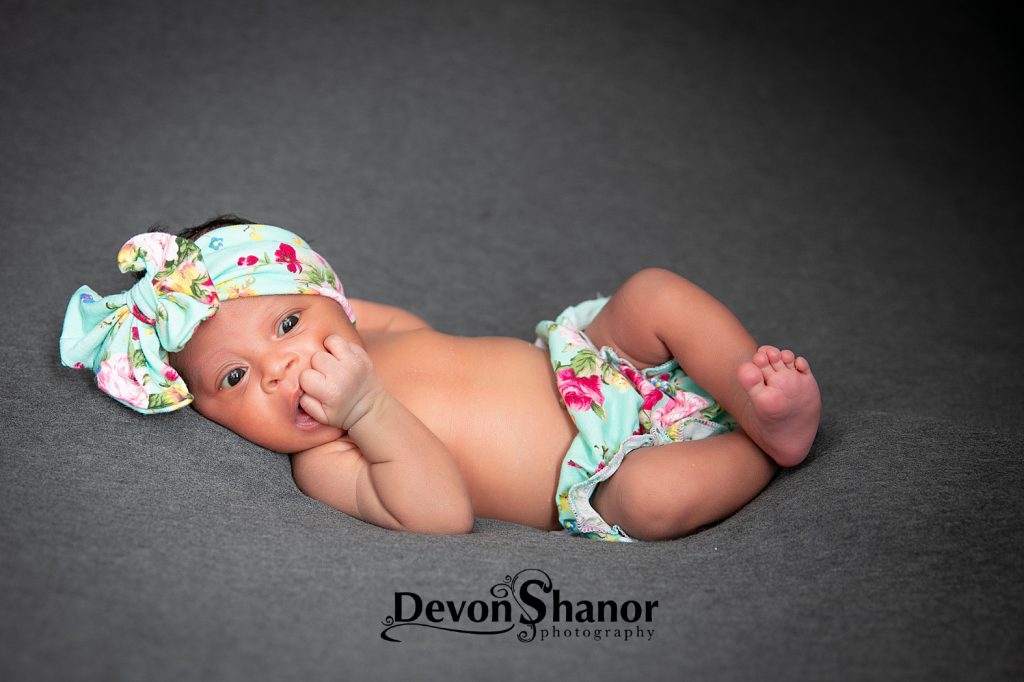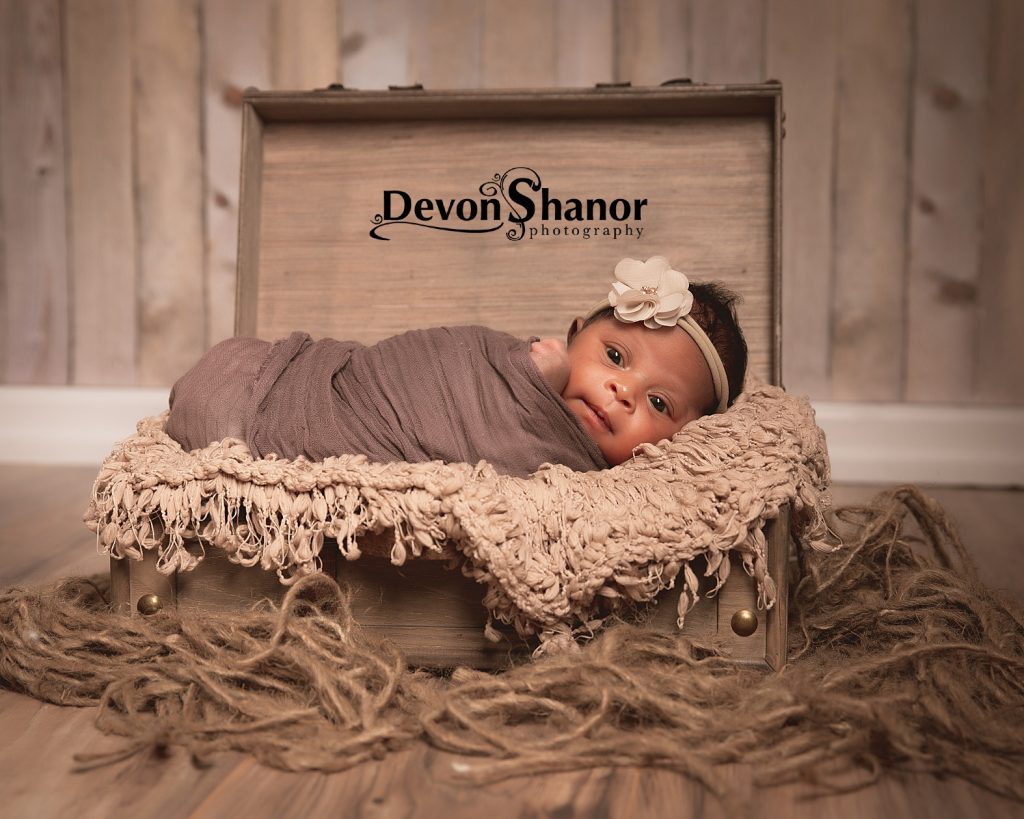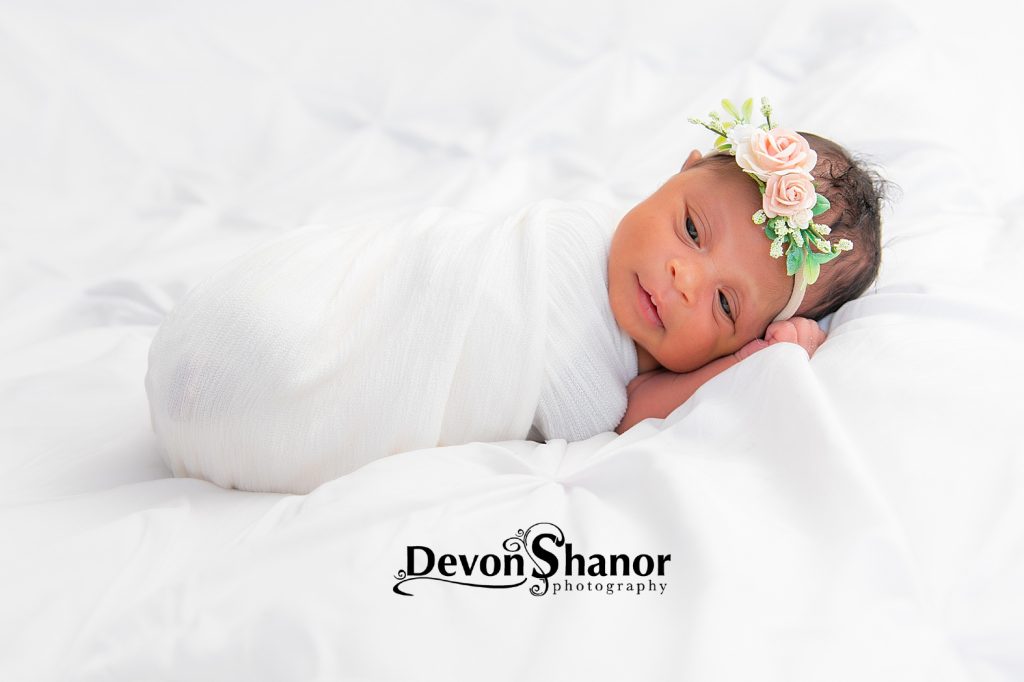 I can't wait to photograph this little princess as she grows up. I'm late blogging this so she is already over 3 months old!!! So many changes in such a short time. Can't wait for her one year portraits next fall!