• March 1st, 2021 •
Copyright ©  Devon Shanor Photography | All rights reserved
We are so honored to be a part of our clients life changing moments! Graduating from High school, moving into a new home, having babies, celebrating anniversaries and life milestones, etc. Often when you have a life changing moment, your friends and family would like to bless you with gifts.
So… we decided to start offering a GIFT REGISTRY! Similar to how you register at Target or Bed Bath and Beyond, you can give your family and friends a link to purchase products or gift certificates from Devon Shanor Photography to be used when you purchase your images.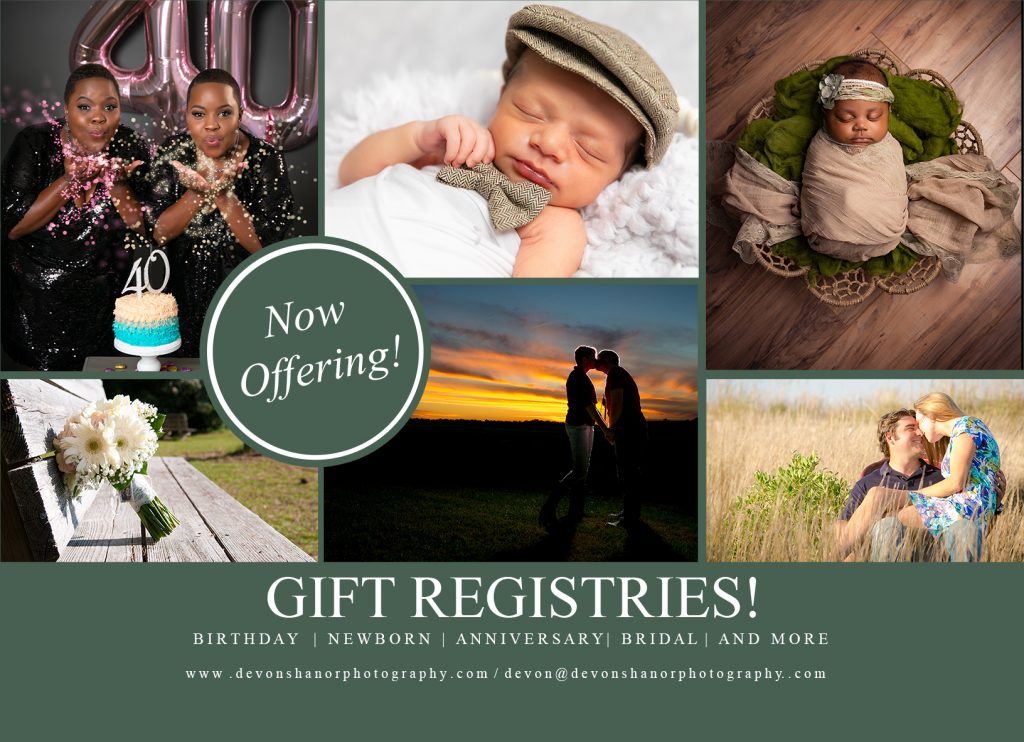 We are so excited to be offering this. Over the years so many clients have asked me if I would offer something like this so and we have finally found a way to do so!
So, for the next big milestone you are celebrating, don't forget to ask about our gift registry and how you can take advantage!!